Launching your very own branded product on Amazon is one of the most lucrative ways to sell products online — this is why the private label business model is so heavily favored amongst Amazon sellers.
According to Jungle Scout's 2023 State of the Amazon Seller report, 54% of Amazon sellers use the private label business model for their own brand and product line. The following sales methods trail behind: wholesale (26%), retail arbitrage (25%), online arbitrage (24%), dropshipping (17%), and handmade (8%).
In this article, we will go over the following:
What are Amazon private label products?
Private label products are goods manufactured by one company, to be branded and sold by another. These products typically already exist in the market; as a private label retailer, you are simply putting your own branding twist on a product. And chances are, your manufacturer is producing the same product for another brand.
This means that you don't have to reinvent the wheel or develop a brand new concept to sell products under your own unique brand.
Private labeling is a common practice amongst the biggest retailers in the world — not just Amazon sellers. Think of any grocery store you frequent; most have their own private label products, such as Costco's Kirkland Signature brand. Kirkland Signature offers products similar to those by more prominent brands — but at a much lower price.
Why sell private label products on Amazon?
With all the other ways to sell products on Amazon, there are many reasons why selling private label products is the most common sales model. Here are five benefits of selling private label products on Amazon.
1. You own the brand
Private labeling means the brand belongs to your company; unlike in arbitrage or wholesale, where you would resell products from other brands. The private label model allows you to market, grow, and price your products how you see fit.
You don't need to seek brand approval or jump through hoops to find discounted products to resell at a higher price.
2. Higher profit margins
Since you're sourcing your products directly from a manufacturer or supplier, your costs are much lower than if you were reselling products by other brands. If you're selling wholesale products, you're buying from the brand owner or a distributor who has marked up the product's price, leaving you with a smaller profit margin.
With private label products, there is no middle person. You're purchasing inventory at the lowest possible cost.
3. Customize your product
Completely customize the product however you want. You can look at customer reviews on competing products and pay attention to what issues people have with their purchases — these are fantastic cues. You can then assess how to make your product even better than the top-selling brands.

With this sales method, you can be strategic, figure out ways to improve the product and beat what already exists in the marketplace. Simply placing a logo on a product isn't enough — here's where you can work with your supplier and graphic designer to make your product stand out. If you sell something that looks the same as every other product on Amazon, it will be hard to compete.
4. Creative control over the Amazon listing
When you launch a private label product, you create a brand new listing in the Amazon marketplace. This means you're able to easily edit images, pricing, listing copy, and keywords to your advantage, whenever you want.
If you're reselling on an existing Amazon product detail page, it's not easy to edit the images or copy if needed since you were not the seller who listed the product.
5. No competing for the Buy Box
If you're reselling other brands' products on Amazon, you are likely competing for the Buy Box with other marketplace sellers. If your offer is not in the Buy Box when a customer makes a purchase, that sale will not go to you.
With private label, you will be the only seller on the listing, and you will own 100% of the Buy Box.
How to sell private label products on Amazon
So, you want to sell your private label product on Amazon? Awesome! Let's go over what you need to do before launching.
Product research
Researching the right product to sell is one of the most critical steps in this process. If you rush through it or don't analyze the data, you could pick a product no one wants.
That may sound harsh, but I want you to understand how vital product research is! Don't worry, though. Jungle Scout has you covered when it comes to finding high-demand, low-competition products that are profitable for your Amazon brand.
When choosing a product to sell, make a decision based on data. Don't choose a product because you like it or are passionate about it. You can start gathering ideas based on your hobbies but make sure you validate those ideas based on how similar products are selling on Amazon.
Here are our criteria when conducting product research:
Price: $20-$70
Sales: At least 300 sales per month
Number of reviews: The top 10 products have an average of 500 reviews or less
Rating: Try to find products with a lower rating and a maximum of 4 stars. This tells you there is room for improvement in product development.
Listing Quality Score: 5 to 7 LQS; this tells you the competitor's listings need improvement.
Following these criteria, give or take, will help you find high-demand products with lower competition.
Find a supplier
After you find the perfect product to sell on Amazon, you need to find a supplier to manufacture the product. The best way to do this is to search on Alibaba or use Jungle Scout's Supplier Database.
Contact a few different suppliers to see who can offer you the best quality product at a reasonable price. Once you agree on the terms, you can place your order and arrange to ship it to an Amazon FBA fulfillment center.
Create your Amazon listing
Now that you have found a product and a supplier, your next step is to create and optimize your Amazon listing. This includes arranging for professional product photography, creating a pricing strategy, purchasing a UPC, and writing compelling copy.
Take this step seriously. You've gone through all the trouble of researching products and suppliers — don't let your investment go to waste. Creating a compelling and optimized listing will make a big difference in whether or not a customer purchases your product.
If the listing does not contain relevant keywords, how will a customer find it? If your listing does not have high-quality images and infographics, they won't feel confident enough to make a purchase.
If you are not sure about how to best create your listing, you can hire an Amazon professional to do it for you.
Choose your fulfillment method
When selling on Amazon, you have two options for fulfillment. You can fulfill your orders with Fulfillment by Merchant (FBM) or have Amazon fulfill the orders for you using Fulfillment by Amazon (FBA.)
If you're looking for a hands-off fulfillment process, FBA is the best way to do so. Amazon handles storage, packaging, fulfillment, and customer service for you.
Launch your product
Now it's time to sell your product! To help get a new listing off the ground, you must create a proper advertising strategy to ensure your target audience sees your products.
Advertising includes creating a Sponsored Products campaign and if you're enrolled in Brand Registry, Sponsored Brands, and Sponsored Display ads.
Learn more about private label Amazon FBA
This was a basic breakdown of the steps needed to launch a private label product on Amazon. If you need a more in-depth guide, check out our guide, How to Sell on Amazon FBA for Beginners. It's worth a read.
This is also gold: our complete, step-by-step How to Sell on Amazon in 2023 video!
In each, our experts go over everything you need to know, from finding the perfect product to sell to launching your product on the Amazon marketplace.
Examples of private label products
Let's go over a few examples of private label products that perform well on Amazon.
Amazon Basics Batteries
Here is one of the most successful private label brands on the platform. Amazon Basics offers in-demand products at a fraction of the cost of some of the more prominent brands. For example, this 20-pack of Amazon Basics Batteries is around $15, compared to the 24-pack of Duracell batteries for $22.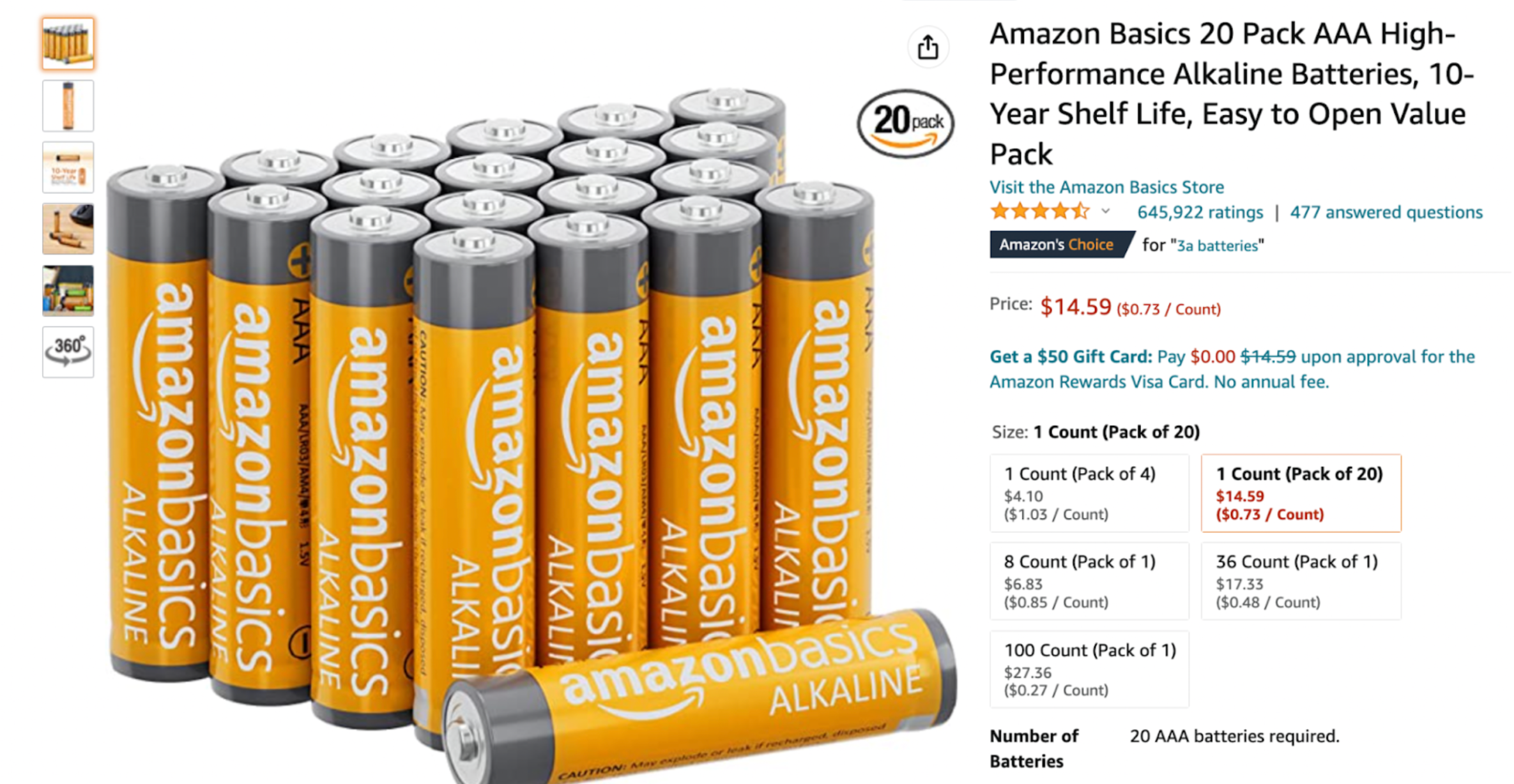 Tip: Try to stay away from products that Amazon Basics is selling, as they'll likely be able to beat you on price and search result positioning.
Jungle Creations Washable Pee Pads
This private label product was featured in our recent Million Dollar Case Study and is a stellar example of how you should be launching private label products. Compared to similar pee pads, this product listing features professional quality images and infographics that give customers all the information they need without reading the description.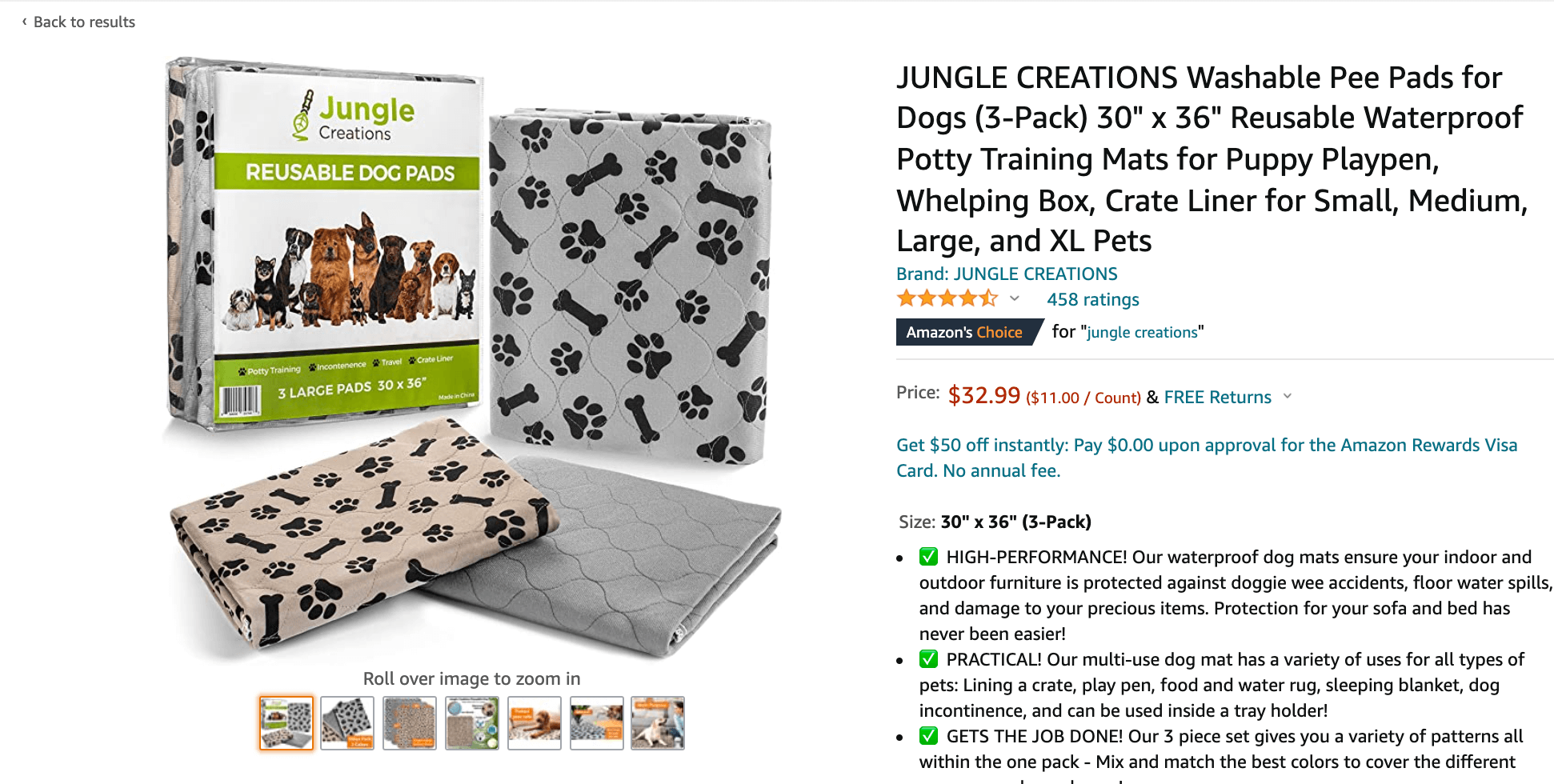 Anker products
Anker is one of the biggest private label brands on Amazon and exclusively launched its brand on the platform. They offer quality electronic accessories such as charger ports for phones and computers but at a much lower price than Apple or Samsung.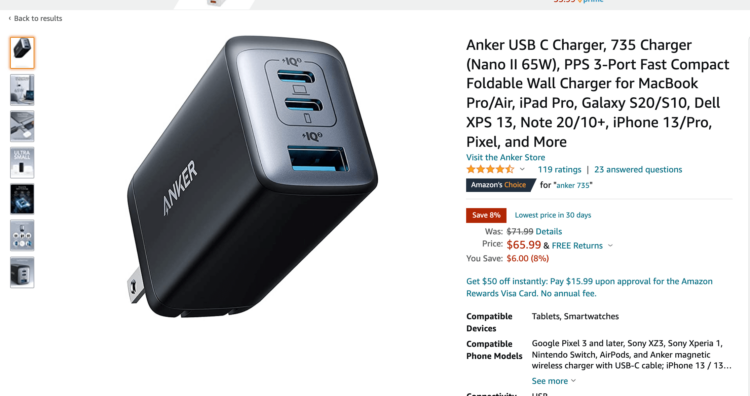 Are you ready to launch a private label FBA product on Amazon?
We hope this guide gives you a better understanding of what a private label product is and how anyone can sell private label products on Amazon.
What are you waiting for? Start researching products you can launch on Amazon!
Do you have more questions about private label products? Let us know down in the comments.
Make sure to check out our 2023 edition of How to Sell on Amazon FBA for Beginners to walk you through each step of the selling process. Also, check out our new Youtube video on launching a private label product in five simple steps!
Want to learn more about how you can use Jungle Scout to launch, grow, and run your Amazon business? Click the "Learn More" button below!