Opportunity Finder
Find profitable product niches
Easily discover niches with high-demand and low-competition keywords so you can find products and start selling fast.
Get started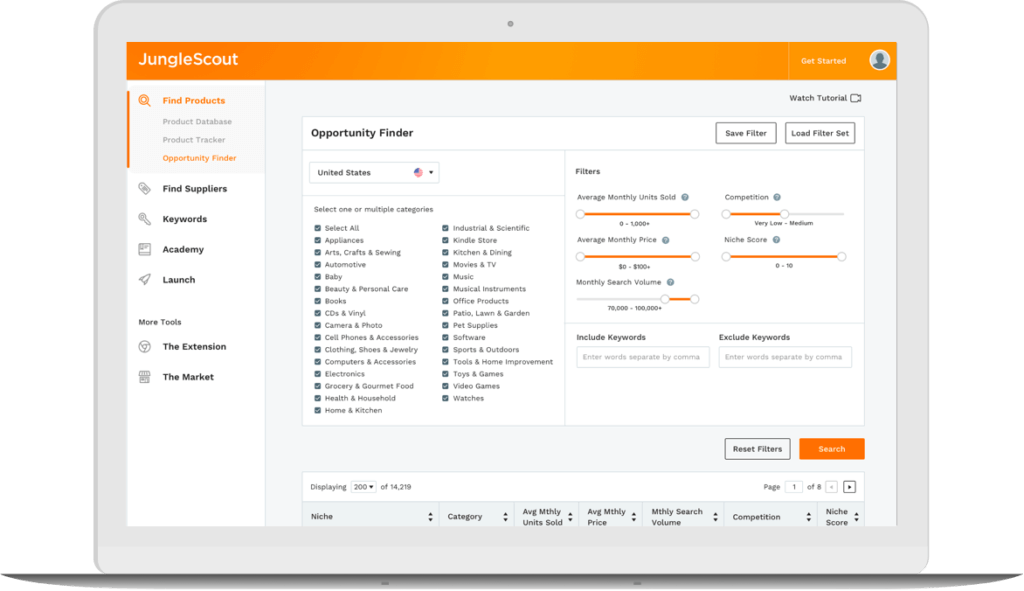 What is Opportunity Finder
Jungle Scout's powerful Opportunity Finder helps you discover emerging trends and profitable product niches — whether you're looking for your first product to sell on Amazon or building your business around unique products.
Discover niche opportunities instantly
Zero in on actual trending Amazon keywords with high demand and low competition so you can find profitable product niches easily. Skip the tedious manual research and let Opportunity Finder's data guide your research to find the latest and rising product trends.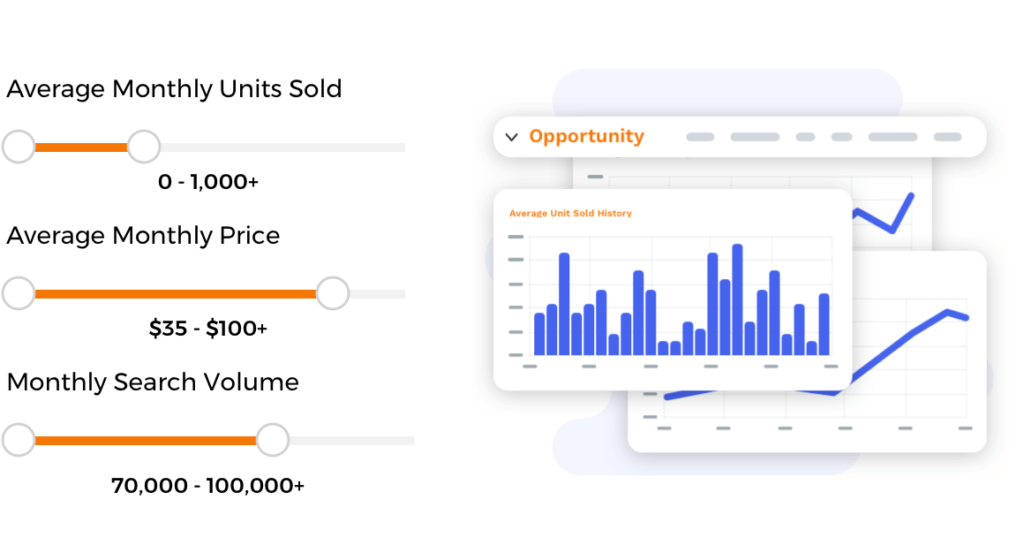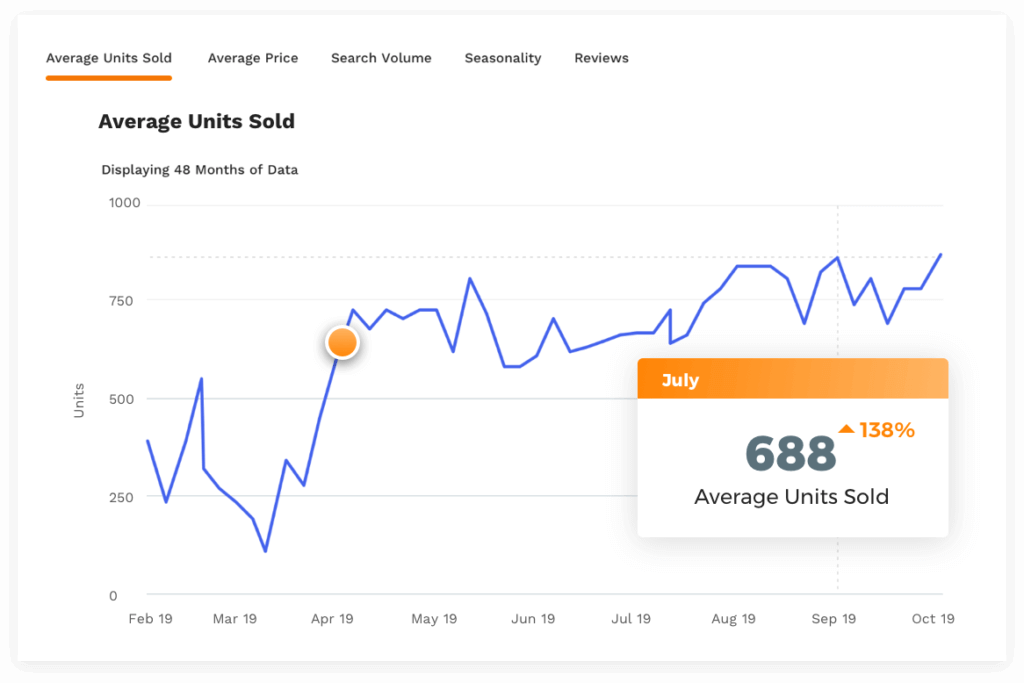 View niche sales over time
Analyze how niches have trended on Amazon over time. Opportunity Finder features historical data with graphs and charts to show you how well a product has performed in the past. You can review the niche's historical average units sold per day, average price, search volume.
Calculate a Niche Score
Make sure your niche decisions are backed by data with Opportunity Finder's unique Niche Score. This proprietary algorithm grades product opportunities from 1 to 10 based on a product's demand, competition, and quality of the listings in the niche, with 10 indicating the greatest opportunity for new sellers.
Start your product research with Jungle Scout
Risk free, 14-day money back guarantee.
Sign up today