Opportunity Finder
Find profitable product niches
Instantly discover opportunities by searching for high-demand and low-competition keywords.

What is Opportunity Finder?
Opportunity Finder unlocks the power of a keyword to discover promising product niches. Turn a keyword into a market segment, and see in-depth data on sales performance, emerging trends, and competitive insights.
Easily discover product opportunities
Zero in on trending Amazon keywords with high demand and low competition. Skip the tedious manual research and let Opportunity Finder's preset categories and filters guide you to a successful product.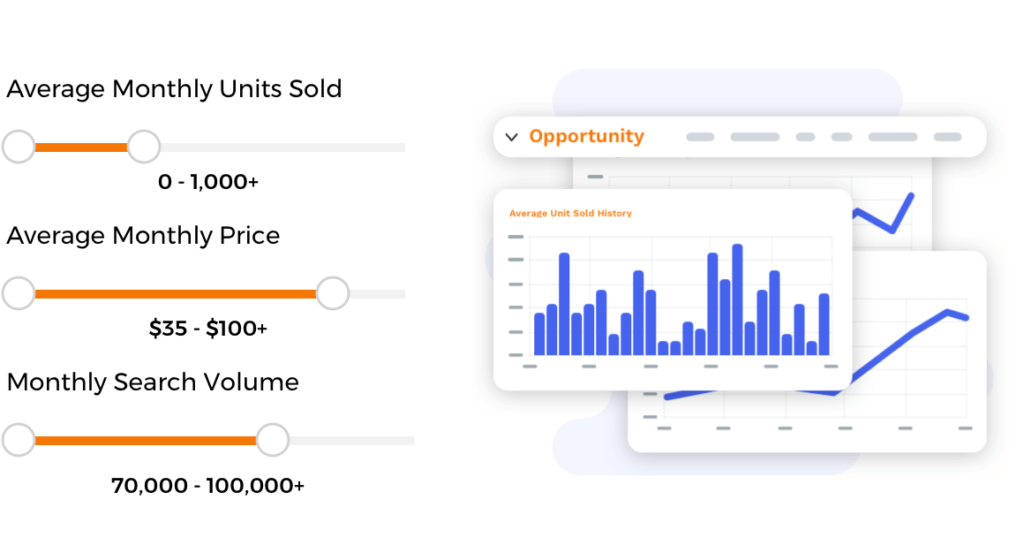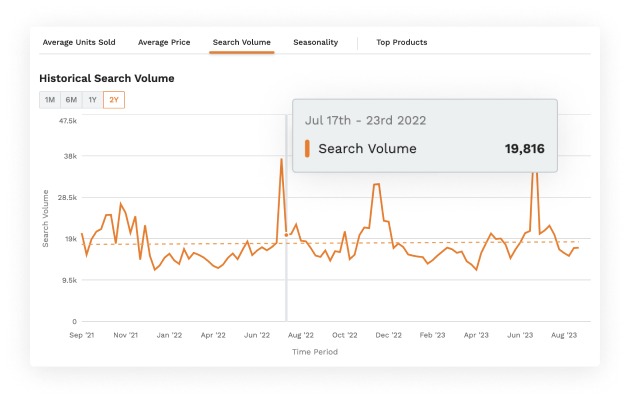 View keyword opportunity over time
Get a comprehensive overview of a particular keyword over time. See historical average units sold, average price, search volume, seasonal trends, reviews, and supplier details to evaluate product performance and market viability.
Spot seasonality
See which niches show seasonal spikes with designated tags like trending, COVID-19, and more. Use these markers to decide if you want to invest in a product with strong seasonality.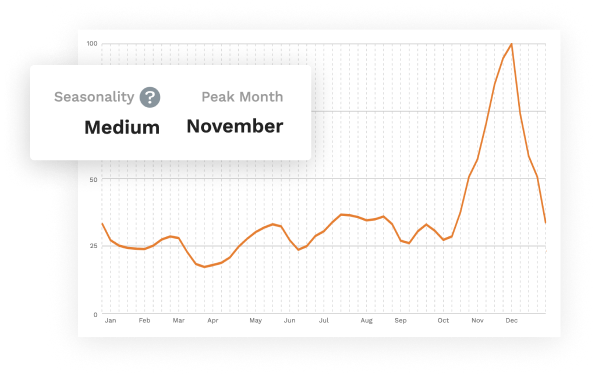 Instantly vet opportunities with Niche Score
Make decisions backed by data with Opportunity Finder's Niche Score. This proprietary algorithm measures product demand, competition, and listing quality to predict a keyword's success on Amazon.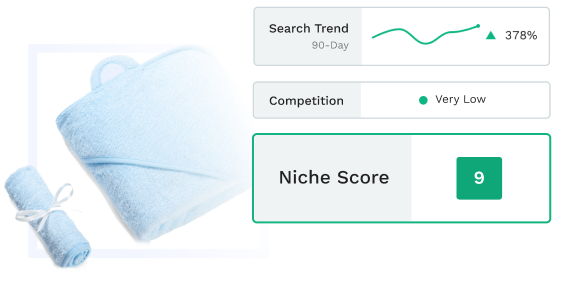 Identify top products in a niche
See the top 25 products in each opportunity niche. Add these products directly to Product Tracker to streamline your product research, and assess the market to create your own winning strategy.