Have you noticed the landscape for Amazon sellers is constantly changing? Do you ever feel like it is impossible to keep up? Have you ever wished that you could find a list of updates or new strategies you could implement to boost your sales on Amazon?
Well, your wish is our command! We have an awesome list of tips and tricks for you to boost your Amazon sales in 2019.
We asked expert freelancers, from the Jungle Scout Market and the Jungle Scout team, to share tips on how to boost sales this coming year. Implementing these strategies might be what you need to take your business to the next level!
Tip #1: Stand out from the competition

Amazon Expert Ari, from Badass Business Builders, says you need to find your key differentiator. What is the customer's "pain point", that other competitors are not addressing? Push that as their primary reason to buy your product.
Your copy, your photos, etc. should all push this as the FIRST and MOST VITAL reason why customers need your product.
The easiest way to do this is to really study your competitors' product reviews:
What are customers saying about these products?

What are the top three reasons why customers love this product?

What are the top three reasons why customers DO NOT like this product?
If you can use these pain points and SHOW THEM in your images and copywriting, then you will win that business.
Tip #2: Register your brand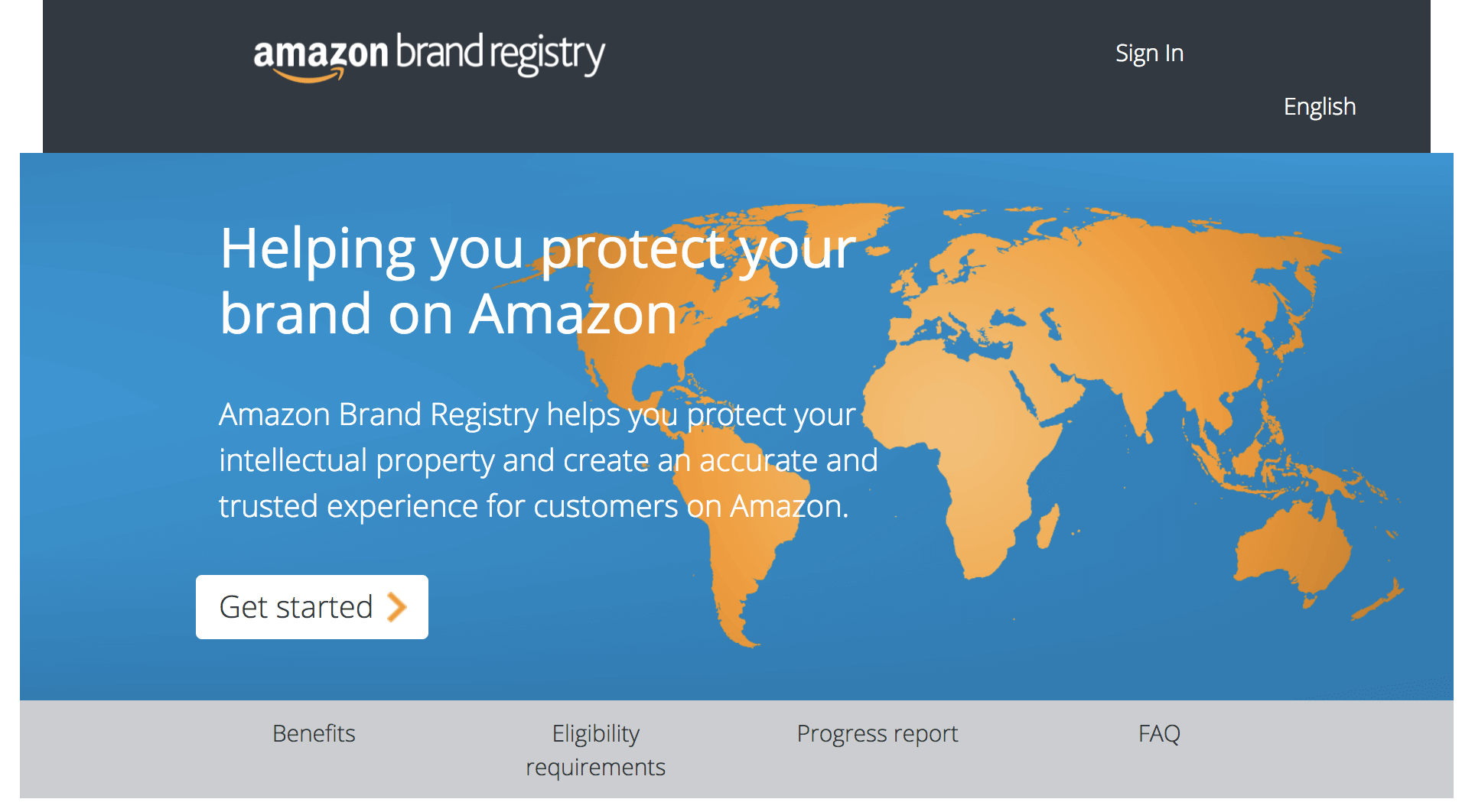 Jessica from OJ Digital Solutions from the Jungle Scout Market says: "Get your brand registered!"
By legally registering your brand, you eliminate the risk of having someone selling counterfeit products under your brand name. So while it may be costly and time-consuming, getting a trademark is a necessity.
Another added benefit of registering your brand? It also unlocks Amazon's Enhanced Brand Content (EBC) feature. EBC is a major sales booster that allows you to describe and display your brand's values, mission, and product beyond the ordinary bullet points and description.
Tip # 3: Think outside of the box when improving your product

As Ari, from Badass Business Builders, points out, the days of selling the same thing all your competitors are selling are over. Unless you somehow get thousands of reviews (almost impossible these days without violating Amazon's Terms of Use), then the best way to gain market share is to do something different.
Include a free eBook with purchase, or add videos or a special bonus to your offering and show these bonuses clearly in your photos.
But the best way to innovate is to improve the product. If everyone else is selling a product with a clasp that breaks, figure out a way to SOLVE THAT PROBLEM!
Be the seller who has the best product. Don't settle for selling products everyone else is selling if you are serious about building a successful Amazon business.
Tip #4: Email is still gold

Jessica, a freelancer on the Jungle Scout Market says that email is still gold. Build up your presence on social media and start collecting those emails!
If you're not convinced that email is still a key asset to your company, then you are making a major mistake. Launch new products, and when you launch those new products, announce them to the people on your email list who you are sure are going to love these cutting-edge items.
If the audience for one of your email lists is passionate about golf, don't try to sell them a bejeweled dog collar. Common sense.
Tip #5: Think globally

Jessica from the Jungle Scout Market also believes that expanding globally is key to increasing sales in 2019.
There's no need to limit yourself to the North American market! Expand into Europe. Other citizens of the world would love to have your products.
The United Kingdom, Germany, France, Italy and Spain are all developing quickly, and there is plenty of room for newcomers. Why not become the #1 bestseller in one or more up-and-coming marketplace(s)?!
Tip #6: Build an Amazon storefront

Sam the 8 Figure Seller from the Jungle Scout Market says that an Amazon Store can have a huge impact on your business by potentially increasing your ROI on ad spend. 
A newer component of the Amazon marketplace that is extremely underutilized is using your Amazon Storefront as a landing page. It can be extremely effective. 
To do this, you essentially create a product-specific page, with all its selling points listed, send Google Adwords to it, and optimize until you get your desired results.
True, there is a lot more to it than that. Those are just the basics. You also have to consider:
the layout of your storefront page;

using the insights data from your storefront;

what to include in your ad copy;

what keywords to use;

how to optimize the page.
I've been able to get between a 200-400% return on my investment (ROI), and sometimes up to 1200% ROI on my ad spend. And don't forget, Amazon absolutely LOVES when you send them external traffic, so this little tactic can help you rank faster!
Be careful though. Sending external traffic is only good if your traffic converts. If it doesn't then you're simply paying to tell Amazon, "Look! I'm sending a lot of people to your site, but no one buys my product". This can negatively impact your ranking!
Tip #7: Create content to drive traffic to your listings

Paul, The E-Commerce Consultant on the Jungle Scout Market recommends creating outside content to drive traffic to your Amazon products. If the product(s) you sell on Amazon belong to a specific niche, create a separate website to educate consumers about the niche.
And it doesn't have to be an e-commerce site; it can be a simple WordPress-based site, with deep content pages of 2000 to 4000 words covering specific, niche-related topics. This also gives you the opportunity to introduce your products to new customers, while providing educational resources.
If done well, your website can attract a large amount of traffic from organic searches. There are two benefits to this:
If you link your site to your Amazon listing, and you are registered with

Amazon's affiliate program

, you'll earn a 5 to 15 percent commission on every product purchased by people who clicked on your link.

By linking your website to your Amazon listing, you're driving a new source of traffic to your products, which usually leads to an increase in sales.
Tip #8: Create a pricing strategy

Charles the Amazon Enabler says that creating a pricing strategy can be key in being successful on the Amazon Marketplace.
When it comes to being a successful FBA seller, pricing is often overlooked as one of the determining factors of that success. For that reason, avoid taking a 'set it and forget it' stance when it comes to your price. There are numerous tools designed to use your sales data to improve your pricing, employing dynamic software strategies like machine learning.   
Many sellers shy away from testing their price point, either intimidated by the technology or unwilling to give up control of their listing. But don't let that stop you from giving it a try! These tools, including Amazon's native tool, utilize data to make intelligent, scientific decisions about pricing, rather than relying on gut instinct.  
Automatic repricers will help you leverage the current state of the market continuously, maximizing your revenue.
For example, let's say you're trying to liquidate items that have been in the warehouse for too long. Just set an aggressive pricing strategy on your repricer of choice, and you'll end up making more money than you would have if you dropped your prices to almost nothing.  
So after you determine your Amazon business' goals, leverage your market data to increase your revenue. This one tip will help you remain competitive 24/7.
Tip #9: Manage your inventory properly

Charles the Amazon Enabler, a freelancer on the Jungle Scout Market says that managing inventory is key to profitability in 2019. In fact, having stellar inventory management is a distinct advantage when it comes to building a successful Amazon business.  
Amazon is very helpful, when it comes to handling inventory effectively, providing sellers with the tools and information they need to succeed. So take advantage of this leg-up, and consider investing in 3rd party inventory management tools as well.  
Inventory performance can impact your business' more than you might think. For example, Amazon can increase or decrease your storage limits, depending on your inventory performance.  
Finally, using data-based tools like these limits human error, which is bound to come into play when making restocking decisions. The last thing you want, or need, is for Amazon to suspend your seller account due to poor inventory performance.
Tip #10: Choose products that go WIDE with keywords

Jeremy from Jungle Saver Says: "Scaling your e-comm business is possible; you just need to launch new, high-quality products regularly. But with competition rising, it's becoming tricker to find the perfect product and consistently rank for it."
These days, my team and I are running searches and picking products that go "wide" with keywords.
What does this mean? It means that after you identify a few potential products, you need to go deep into keyword research to make sure you can beat your competitors and rank for a ton of those keywords to gain new sales.
Products with only a few keywords (e.g. <150) will have a tough time succeeding, especially if the competition includes a legacy seller with a ton of reviews. Products that have a ton of keywords, however, have more opportunities to swoop in and win the sale.
So how do we do it? Using a tool like Keyword Scout, and running a reverse ASIN on all of your competitors. Collect all of the keywords they are ranking for and then compile the data to see which competitors are ranking for which keywords.
You'll be surprised at how poorly some big sellers are doing, when it comes to ranking important keywords. They aren't even thinking about them! But their negligence is your perfect opportunity to go in and crush them, regardless of how many reviews you have (though having some social proof will definitely aid in this process).
With this cleaned up excel document and master keyword list, you can very quickly:
decide IF you should sell this product;

determine WHERE a majority of your competitor's sales are coming from;

see HOW MANY units you should be buying;

estimate your PPC (pay per click) and HSA (headline search ad) costs.
And as a reminder, PPC can help boost keywords. However, it's not easily sustainable, so you need to use off-Amazon traffic as well. Start building your lists!
Tip #11: Create branding so your products stand out from the competition

Karim from the Jungle Scout Market says that branding will be a very important part of the selling game in 2019.
Your packaging needs to stand out from your competitors. It should make customers think of 'high-end', premium products, and to make that happen you'll definitely need to collaborate with professional designers (unless you are a gifted designer yourself).
Launching a new product successfully usually requires bringing in professionals who specialize in areas like Logo Design, Branding, Packaging Design, Marketing, etc. Luckily, I know where you can find them! Jungle Scout Market is the perfect place to meet, and hire, the best freelancers well-versed in Amazon's do's and don'ts.
Tip #12: Launch your products with new tools that reach more customers

Sebastian the 7-Figure Seller says: "A great new way to launch Amazon products in 2019 is utilizing Facebook chatbots to introduce your products."
There's a great company called ZonRush that facilitates this for you, easily capitalizing on all of the organic traffic on Facebook. They help you gain the sales traction you need in order to rank for search terms.
Another option is to use ZonRush in conjunction with a tool like Jungle Scout's keyword tool. Jungle Scout can help you determine the number of units you would need to sell in order to rank on page one, while using ZonRush's chatbot launch service.
And keep in mind, it's best to shoot for a keyword phrase that contains at least 4 words (which is considered a long-tail keyword), and that is experiencing a high search volume and low competition.
But don't forget about setting up an Amazon PPC (pay per click) campaign.
Start by creating an "Exact" match campaign, with your top five keywords. Next, raise the bid 50% above Amazon's suggested bid, to gain traction much more quickly. Finally, depending on what your launch budget, set your daily budget. A good budget to start would be $20 per day.
Once you set up your campaign, and it is live, it's important to monitor your results.
Don't adjust any of your bids until after seven days have passed though. The purpose of a PPC campaign is to identify your main keywords, so you can make as many sales as possible for those exact phrases, and that identification takes time.
Ultimately, focusing your PPC spend on the keywords that are converting is crucial when launching a new product, since every marketing dollar counts. It's important to conserve your marketing budget for keywords that will help you rank higher in the Amazon search engine.
Tip #13: Utilize influencer marketing strategies

Customers are more likely to purchase products from someone they trust, whether it is a well-known brand or a product recommended by a friend. That's why influencer marketing is a great way to help boost your sales.
By having someone review and promote your product to the followers who trust them, and who are interested in the types of products they promote, you are connecting with potential buyers you otherwise may not have been able to reach.
One way to get in front of these captive audiences is to contact influencers who are related to your product. Reach out to them directly on platforms like Facebook, Instagram, or even through their blog. For example, if you sell beauty products, contact makeup artists and anyone who promotes beauty products on social media. Ask them if they would be willing to do a demo and, if they like your product, to promote it to their followers.
These types of influencers usually have set rates for doing this type of marketing, so be prepared! But some influencers won't charge a fee, as long as you give them your product for free. It's all up for negotiation, and contacting influencers directly is often the best way to get a good deal on this type of marketing.
Another way to reach influencers is to contact a website like Social Bakers. They promote influencer marketing and can connect you with the right influencer to help you promote your product.
And don't worry about Amazon…it's no stranger to using this marketing technique, as they have a huge affiliate program where they pay influencers a commission for sending people to Amazon to purchase products.
If it works for Amazon, it can work for you too!  
Tip #14: Use Instagram's sales channel

Instagram has taken over the social world and has become the perfect spot for e-commerce brands to attract their ideal customer segment. You can use Instagram feed or story ads to post your most popular Amazon items to demographics that are most likely to make a purchase.
If you have an Amazon FBA account, you can create a social media promo code in the Advertising > Promotions section of your account to direct traffic to an Amazon landing page with just your products on it.
And if you have an Amazon FBA account AND a Shopify account, you can tag products on Instagram to instantly create an Instagram Sales Channel. All traffic will be directed to your Shopify store where customers can quickly make a purchase, and Amazon will still do all your fulfillment for you.
Many top Amazon Sellers are lowering their pay-per-click (PPC) spend by investing in Instagram ads, avoiding all of the competition on Amazon.
Learn more about Instagram Sales Channels
Tip #15: Get back to old school marketing methods
Carrie, from Jungle Scout, recommends going old school, using "outdated" marketing methods to stand out from the competition.
Email is still a great way to follow up with customers but, in 2019, sending follow-up postcards in addition to follow-up emails will help you connect with your customers.
"Every time I go to my mailbox, I have almost zero mail which is why sending a piece of mail to your customers will really stand out, especially if it is something that they are interested in buying," Carrie says.
She recommends sending a thank you, along with a coupon code to purchase anything in your Amazon store at a discounted rate.
But if you want to really impress your customers, and you sell something that complements the product they originally purchased from you, then sending a coupon code for that specific product will show them that you're thinking about what could make their lives easier. For example, if you sell water purifying pitchers, then consider sending a postcard with a discount code for replacement water filters and a link to your listing.
To take your business to the next level, you have to go where no one else is going!
Snail-mail is a rarity these days, which is why your marketing content will stand out if you go this route. In fact, it might just be the only piece of mail in your customers' mailbox!
Tip #16: Outsource, outsource, outsource

Joel, from the Jungle Scout Market, says, "Outsource! Outsource! Outsource!"
You can't be an expert in every area of Amazon, but there are plenty of experts out there who are offering their services to Amazon sellers at a reasonable price. Not only will using a freelancer save you time, but it will also help you scale your business at a faster pace than it would if you do everything yourself.
Some of the best areas to utilize freelancers are in Copywriting, Photography, and PPC.
These areas are key to creating (and maintaining) a successful business, and working with an expert who can take care of these professionally will help you take your business to the next level.  
It's much easier to grow and scale your business if you focus on the parts of the business where you excel. Leave the stuff you don't know how to do (or do well) to the experts. It will prevent burnout and allow you to clear your mind and concentrate on your next steps. 
Tip #17: Build a Shopify store

Gone are the days of set it and forget it.
As Amazon continues to take over the world, and more FBA businesses are formed, competition on the site is getting more intense. PPC prices keep increasing, and sellers who joined a decade ago and have thousands of reviews seem to be getting most of the sales.
But that doesn't mean that Amazon is no longer a great opportunity for you to improve your financial situation. It just means that you really need to think outside the box so you can grab some of that seemingly elusive market share. And Shopify is a great way to get customers to buy from you, and not your seasoned competitors.
Because Amazon and Shopify have a fantastic integration, you can build a Shopify store in under 24 hours and set up all of your inventory on your own domain. In other words, you can sell to customers through Shopify, and Amazon will fulfill your orders for you (if you use FBA).
By listing on Shopify, you can attract customers who don't shop on Amazon.
Rather than spending all of your advertising dollars on Amazon's PPC, you can extend your reach by spending some of your budget on ads on social sites like Facebook and Instagram, as well as paid ads on search engines like Google.
So set up a Shopify site and get a 14-day free trial
Tip #18: Create a video

One-third of online activity is spent watching videos, and Amazon customers are not immune to the allure of a good video.
So if you're lucky enough to have a registered trademark, and you're a part of Amazon's Brand Registry, then why not take advantage of the registry's enhanced brand content video feature?!
Many brands on Amazon aren't utilizing this feature, so it is one of the best ways for your product to stand out from the rest of the pack.
By creating a professional unboxing video of your product, you are allowing your customers to experience what it would be like to unwrap and use your product risk-free. And since many buyers are looking for a way to lower their risk of making the wrong purchasing decision, your video could help with that.
Not sure where to start? No problem. The Jungle Scout Market is a great place to easily find and hire a videographer to get this job done for you. Don't miss out on this huge opportunity to get in on the action and differentiate your listings from your competitors.
Learn more about Enhanced Brand Content on Amazon
Tip #19: Optimize for mobile

This year, over 60% of all Amazon users made their purchases via smartphones or tablets. For that reason, optimizing your listing for mobile users is imperative if you want to make 2019 your best yet!
Here are some great ideas on how to optimize your listings for smartphones and tablets:
Because images appear first, when viewing listings on mobile phones and tablets, make sure you use high-resolution photos that show off the key benefits of your product. If you need tips on what kinds of photos you should post, check out our

12 Great Amazon Photography Examples You'll Want to Copy

blog. It has everything you need to know about photos for your Amazon listing.

If you have a registered trademark, apply to have your product registered as a brand on Amazon. Not only will that offer you additional protection from hijackers, but it will also give you access to Amazon's Enhanced Brand Content (EBC). Why? Well, when someone views your listing from a mobile device, EBC is the first content that shows up after photos. Doing a great job with EBC can really show off your product and compel buyers to click 'add to cart'.

Again, getting registered as a brand means you have access to tools other non-brand-registered sellers can't use, like adding video content to your product's listing. so that you can add a video. And videos are a great way to explain how your product works and are a great way to show Amazon customers why your product is better than your competitors. If you'd like more info about brand registry,

click here

.

But if you don't have a trademark and can't join the Brand Registry, then make sure your listing's bullets points make your item irresistible to potential buyers. The bullets are the first thing mobile users see after a product's photos (if you do not have EBC), so your best chance to convince buyers that your product is the best should be done by optimizing your bullet points. Keep your bullets on the shorter side, and make them easy to read. We recommend checking out how your bullet points look on the Amazon mobile app prior to activating your listing. It's also a good idea to view it using your smartphone or tablet browser.
Ultimately, you want to put yourself in the shoes of your potential customer. Look at your listings via mobile and ask yourself: is there anything I need to add or change; are my bullets too long and do they clearly explain the benefits of the product; are my pictures/video showing customers what my product can do for them?  
Optimizing for mobile users is a must for 2019, and making your listings look great on mobile will be a game changer for your Amazon business!
What do you think?
Do you have any tips or tricks that you know will take your business to the next level in 2019?  Comment below and let us know what you think about these tips as well as any new ways to boost your business this upcoming year.   
And if you want to find out more about any of the freelancers mentioned in this post, you can contact them through Jungle Scout Market.