Inventory Manager
Automate your Amazon inventory planning
Accurately predict how much stock you'll need for your FBA business and when to order it.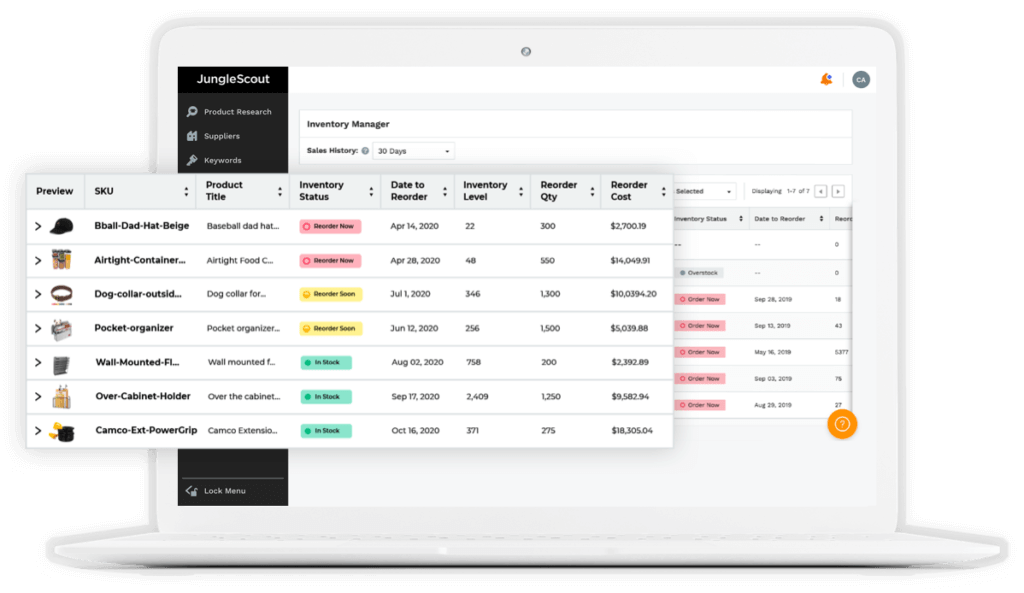 What is Inventory Manager?
Jungle Scout's Inventory Manager takes a data-driven approach to your Amazon inventory management. Accurately predict how much stock you should order and the best dates to order it to boost your Amazon sales and avoid stockouts and fees.
Calculate Amazon inventory needs
View real-time status of your Amazon FBA inventory so you can quickly assess when and how much stock you should reorder. Inventory Manager marks each of your products as Reorder Now, Reorder Soon, Overstock, and In Stock, and calculates the date and quantity you should order, as well as estimated costs and profits.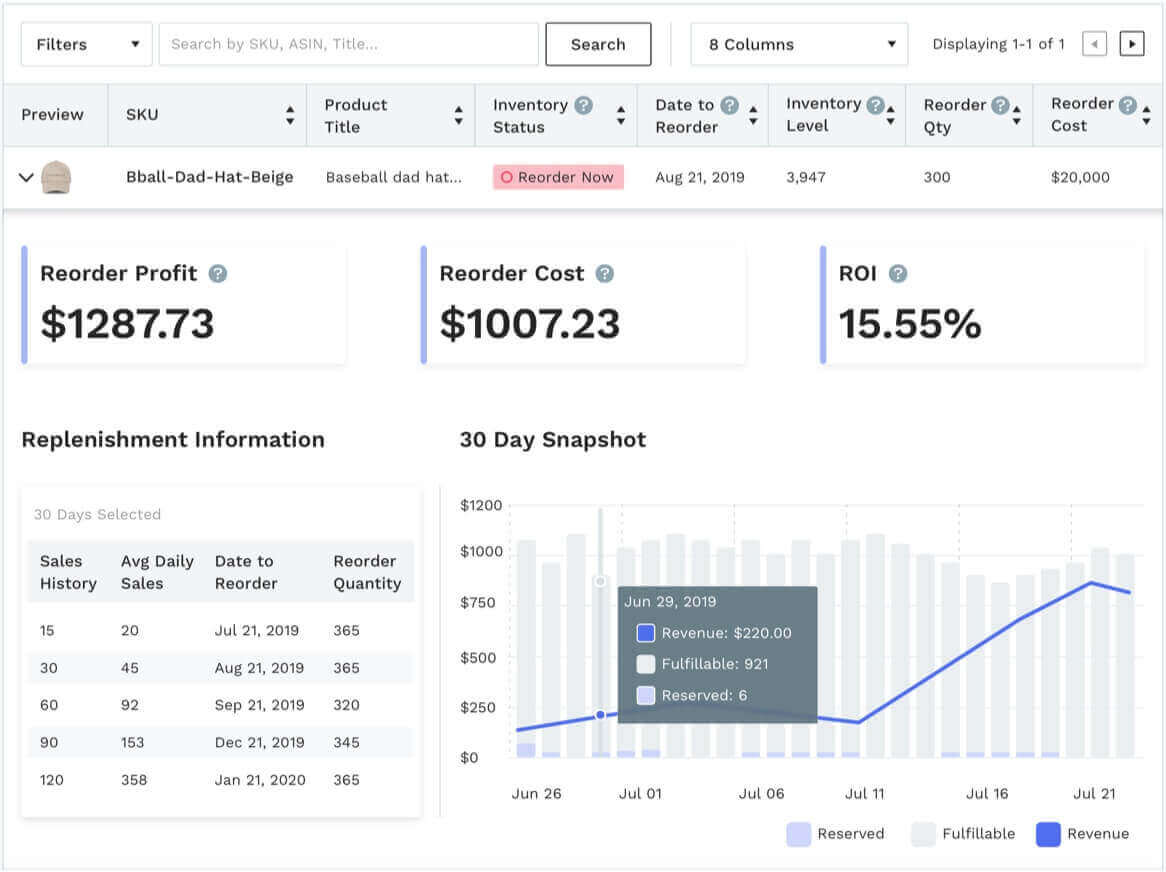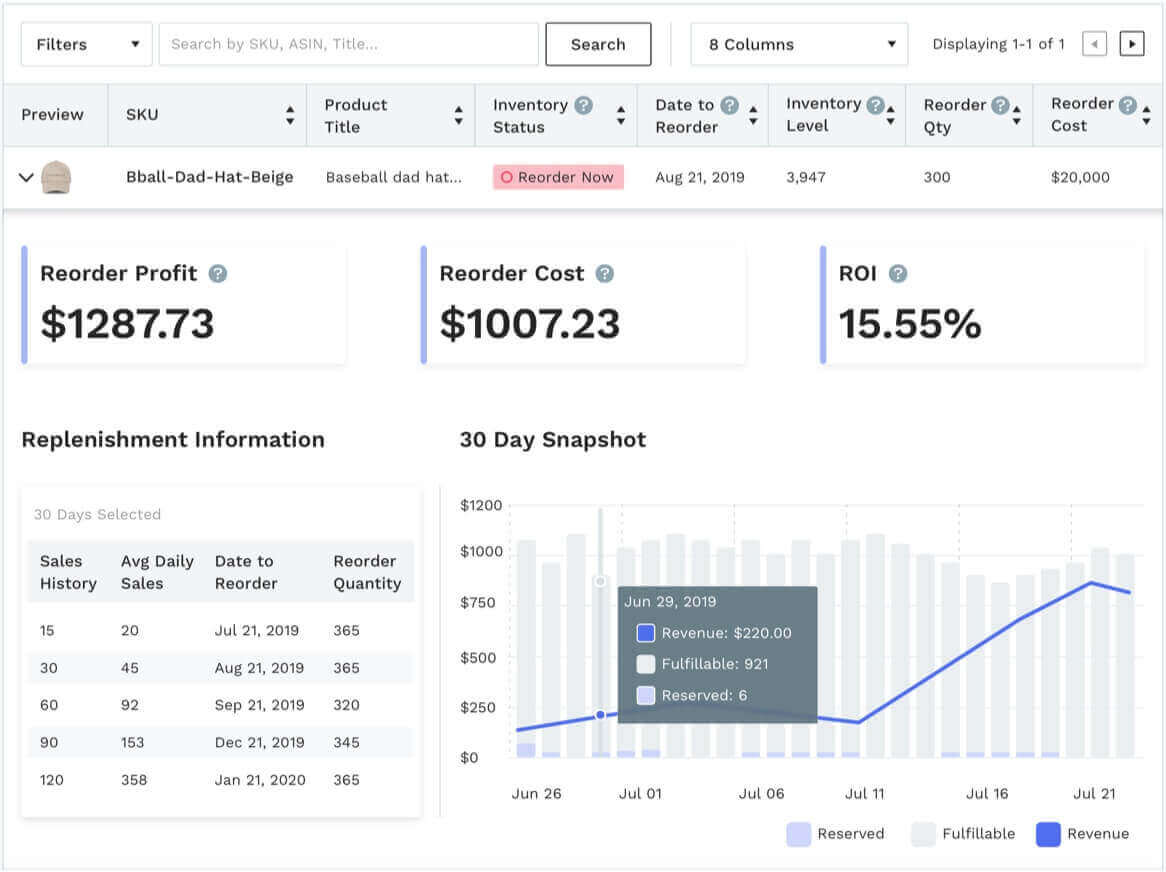 Predict FBA sales and profits
With Inventory Manager's demand forecasting technology, you can analyze other critical inventory-level metrics including revenue, cost, profit, average daily sales, and average profit per unit. You can also monitor inbound inventory to keep an eye on units on their way to an Amazon fulfillment center.
UPDATED
Avoid Amazon storage fees
Jungle Scout's Inventory Manager can help you reduce costly long-term inventory storage fees and avoid fees for the return and disposal of FBA inventory by ensuring you don't order stock too early and you don't order more than you need.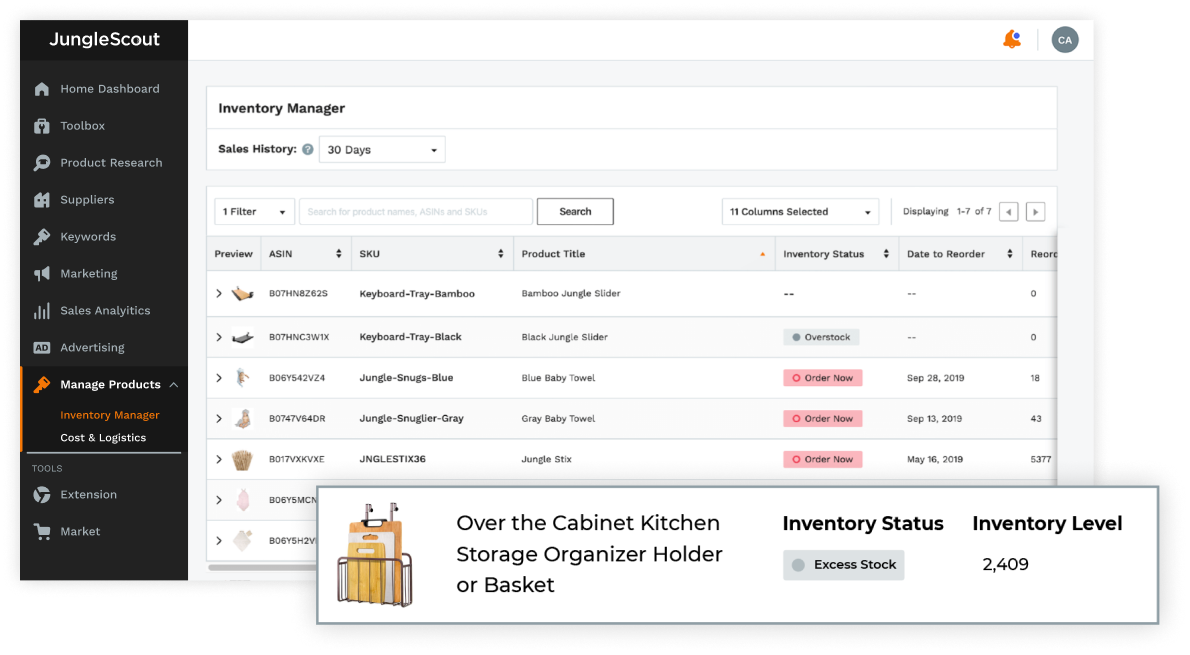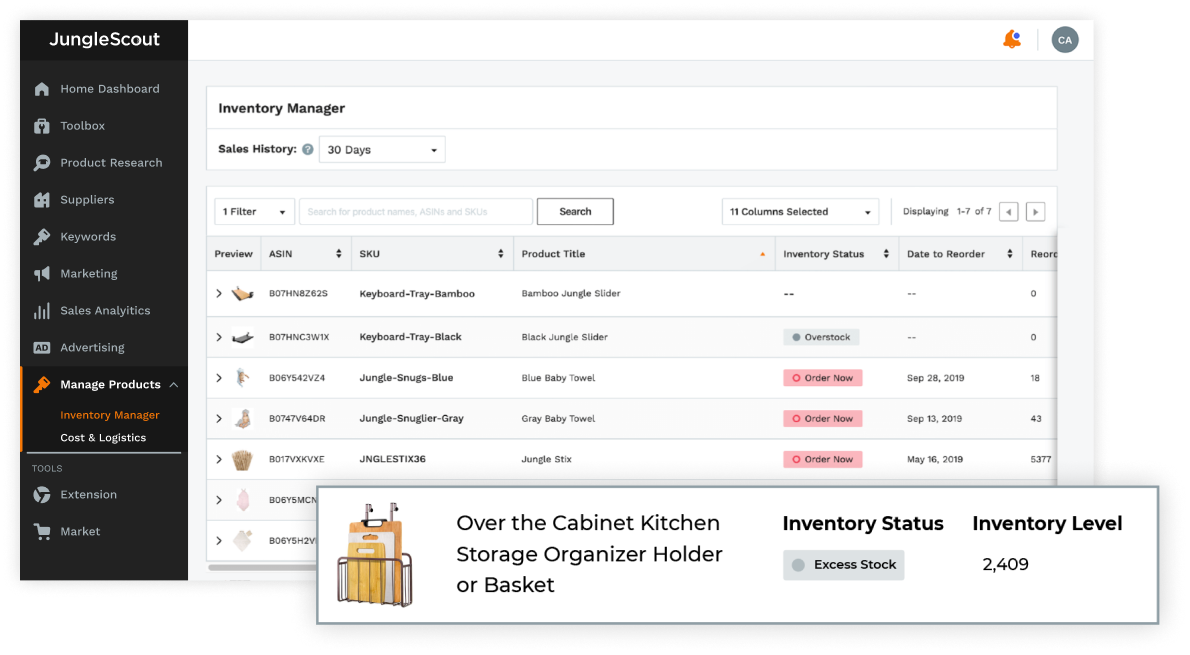 Prevent stockouts
Make sure you order enough stock — and order it on time — to avoid a costly "stockout." A lack of inventory means lost sales, not to mention rush shipping costs, fulfillment delays, and poor customer experience. Reduced conversions can also negatively affect your keyword rankings, Buy Box position, and general competitive edge.