Listing Builder
Optimize your listings instantly
Build better Amazon listings and rank higher with a proven keyword strategy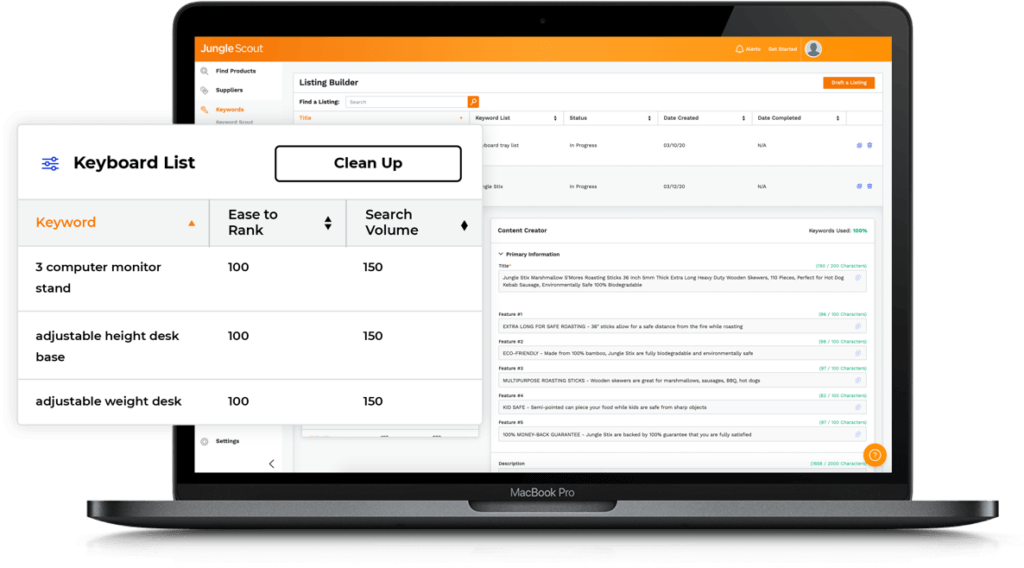 What is Listing Builder?
Jungle Scout's Listing Builder helps you compete for critical ranking on Amazon search results with data-driven listings. Optimize your listings with recommended keywords and see your rankings improve!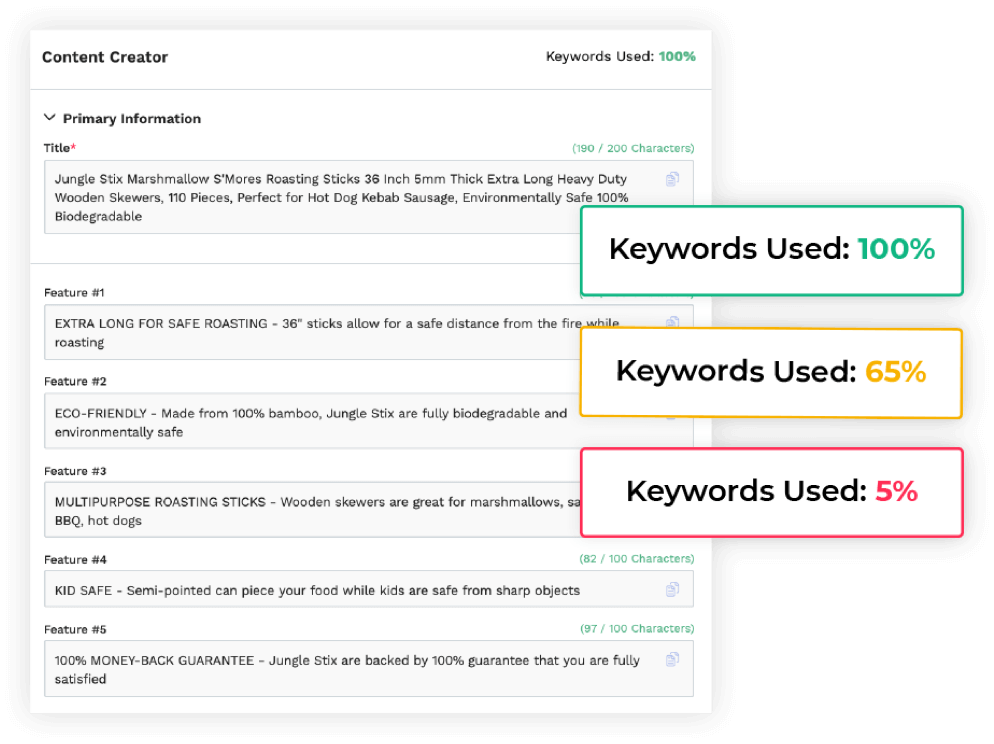 Get an instant rating for your listing
Check how likely your listing is to rank and convert sales with Jungle Scout's AI-driven Listing Optimization Score. This real-time grade measures product title, description, key features, keywords, images, and more so you have instant live feedback to adjust your listing.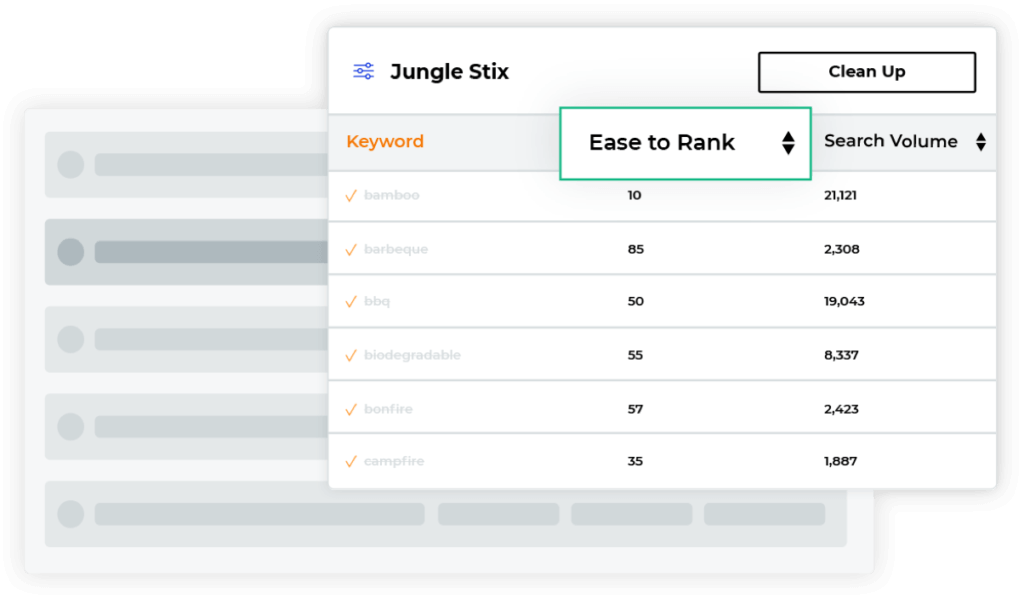 Use relevant keywords
Create a successful SEO strategy with top keywords and improve your product ranking in Amazon's search results. Import your existing keywords lists, create lists on-the-fly, or use advanced filters to identify high-ranked keywords to rank fast or medium-ranked keywords to temper your ad spend.
Activate your listings
Easily move your listing data between your Seller Central account and Jungle Scout. Pull new listings into Jungle Scout to test and optimize them, then easily download them as a CSV and sync them back into Seller Central to activate your updates and see your rankings improve.