Track Amazon products with pin-point accuracy
Easily organize and compare your product ideas to confidently pick your next Amazon ASIN. You're backed by the most accurate, up-to-date data in the industry.
Start today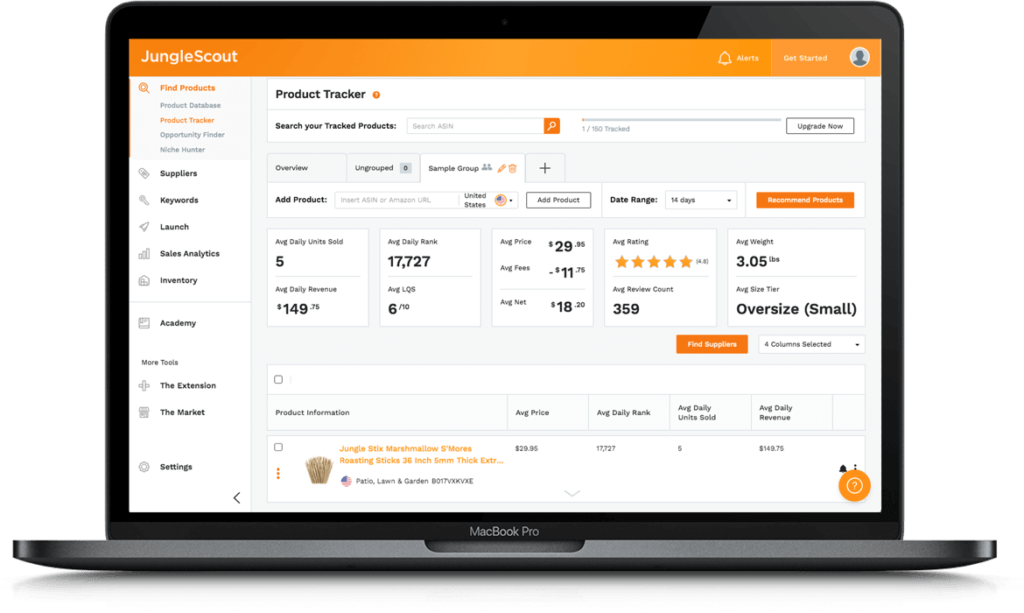 What is Product Tracker?
Within Jungle Scout, Product Tracker will track potential product ideas over time, monitoring daily inventory, sales, price, and best seller rank so you can easily measure each product's performance.
Track real-time sales
Closely track a product's Best Seller Rank, sales, revenue, and more, on a daily basis. The insights you gain by tracking products over time gives you the confidence to make informed business decisions.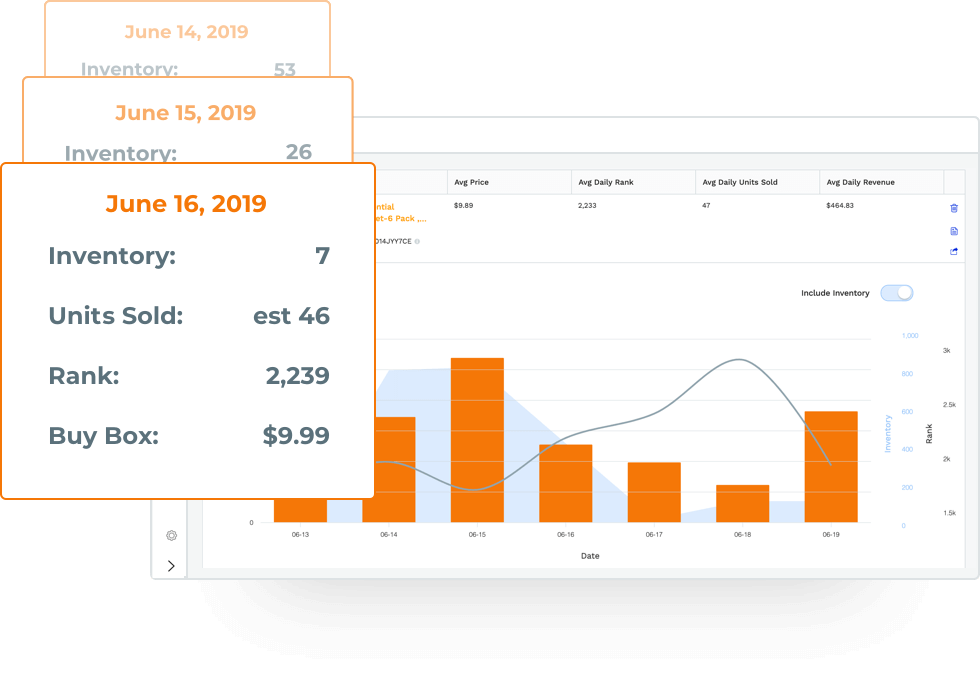 Monitor the metrics
Whether it's discovering unexpected opportunities or monitoring seasonality, Product Tracker shows you the metrics you care about the most. You'll improve your sourcing and launching strategies by analyzing the calculated margins, pricing, and sales velocity.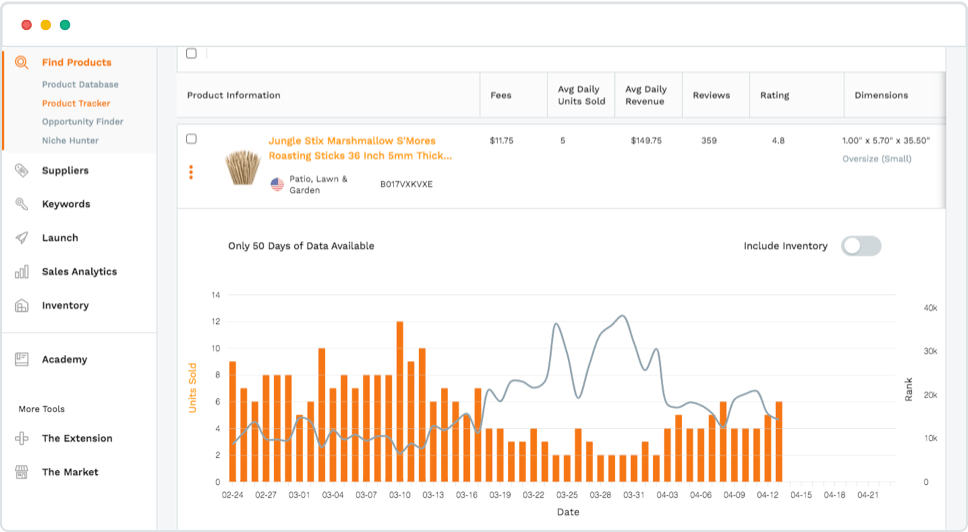 Stay organized
Jungle Scout makes it easy for you to add products to the tracker from both Product Database and Extension. You can create lists by grouping similar products together directly in Product Tracker and ditch your spreadsheets.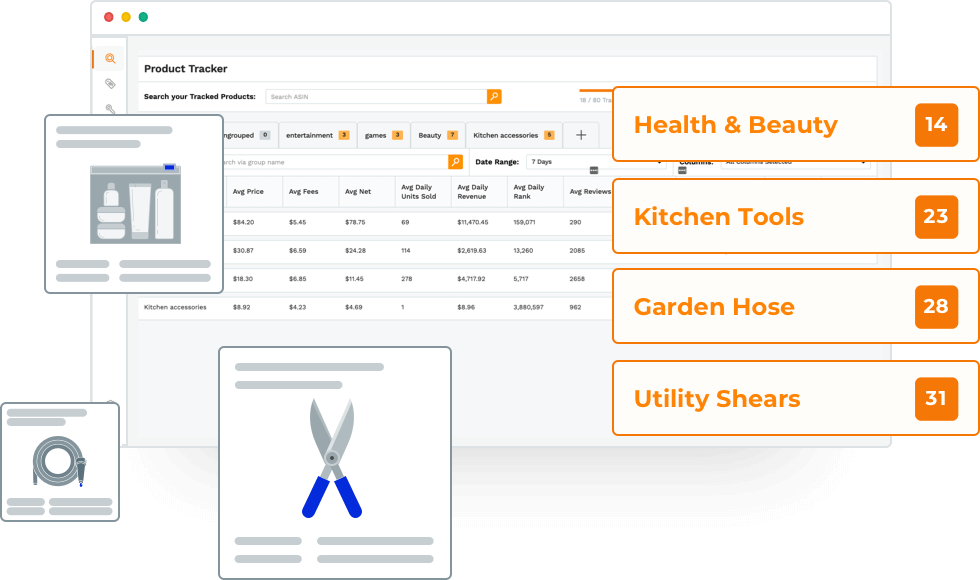 Do all of this and more with Jungle Scout

Full service support
Contact our knowledgeable support team with any questions you may have. Any time, any day.

Recommended products
Never run out of product ideas with Jungle Scout's list of recommended products.

Save product notes
Write product notes directly in Product Tracker so you always have them on hand.

Sync with Extension
Easily add products as you search on Amazon with the Extension.

Search globally
Search any product or ASIN for all Amazon marketplaces.

Instant insights
Get a clear view of a product niche's profitability in an instant.