Frankly, it's one of the best ways to start selling stuff online; and that's coming from someone who has thrived in this bookselling business for the past three years.
And guess what? I'm still loving it.
The reason why selling books on Amazon is a great way to get started is that you can launch your business without spending thousands on inventory. There's less financial risk involved.
Plus, if you decide you want to start selling private-label products too, your book sales will help you raise the necessary funds to launch your first Amazon private-label product.
It's a win-win!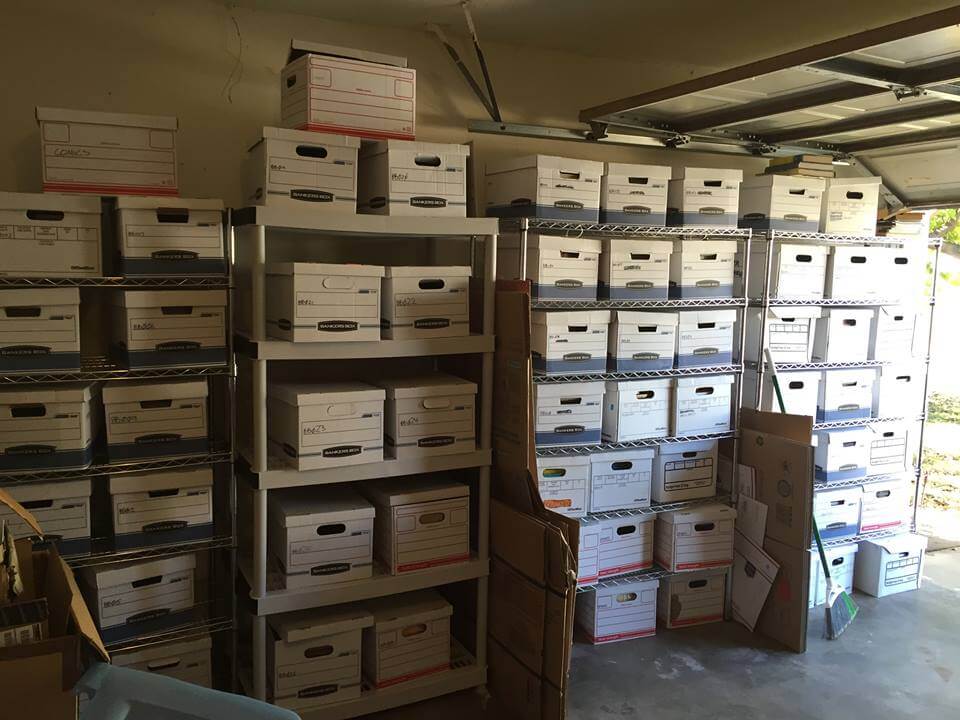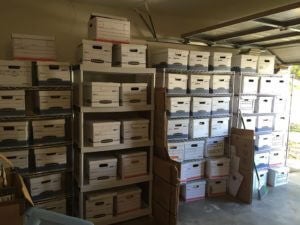 How to Sell Books on Amazon: Part 1
3 Reasons Why Selling Books on Amazon is a Great Way to Start
Long before I made six-figures selling my own branded products on Amazon, I sold books. And while my bookselling method was a little different than the one used by my competitors, it primed me for the even bigger and even better things to come.
But a little background first. This is how I became a bookseller.
It all started with a nine-to-five job. And I hated my nine-to-five job. Hated it. It was back in 2012, and I was hired to sell cars (yep; all the bad stuff you hear about car salesmen is 100% true, at least in this case).
After three years, I'd had enough.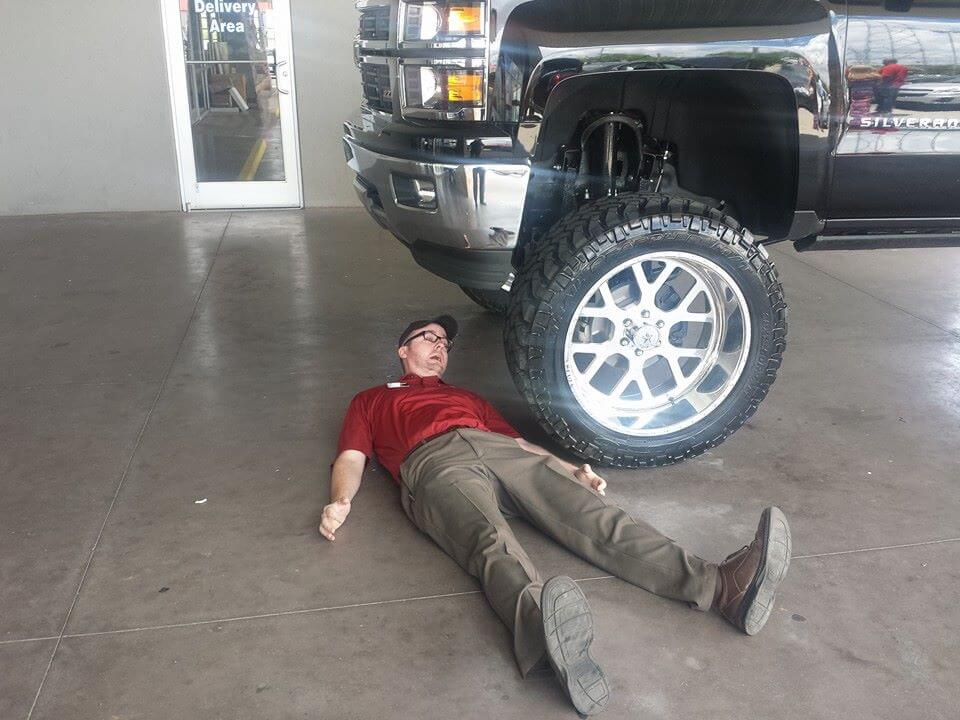 So, in 2015, I started looking for a way out. I always wanted to be an entrepreneur. But, like many, I didn't know how or where to begin. I was scared to make a move.
Sound familiar?
Then, my internet searches led me to blogs and videos about passive income. That's how I discovered bookselling.
I didn't have a lot of money to start with either. Just a few hundred bucks. And frankly, I didn't want to risk even that. I mean, who wants to risk losing their hard-earned money, right?!
Thankfully, I had another option. I had an old comic book collection gathering dust, so I figured it was the perfect opportunity to try selling on Amazon, almost risk-free!
I'd sell the comics I'd been meaning to sell for a while and learn the ins and outs of selling on Amazon, all without having to sacrifice my savings. So, with the thought of being my own boss in the back of my mind, I typed that life-changing address into my search bar: www.Amazon.com.

Reason #1: It's easier than you think
Getting Started
Back then, I had no idea that selling on Amazon was a thing.
I thought like I'm sure many do, that nearly everything sold on Amazon was sold by Amazon themselves. Nowadays, I know better. In fact, I'm willing to bet that more than half of what's sold on Amazon is sold by third-party sellers.
In fact, a 2018 CNBC article mentioned that in Amazon CEO Jeff Bezos' recent letter to shareholders, he said that, in 2017, third-party sellers were responsible for more than half of Amazon's sales for the first time.
He also stated that 140,000+ businesses selling on Amazon made more than $100,000 in sales.
So, as you can see, there are a lot of third parties selling on Amazon. And many of the products they're offering are books. A lot of books!
At the beginning of the year, books for sale on Amazon numbered 53.38 million. Yes, MILLION.
But what does that mean for potential booksellers like you? Well, this just proves that a huge number of people turn to Amazon to find their next book.
And with the average American reading 12 books a year (and 90 million subscribed to Amazon Prime), selling books on Amazon is a surefire way to get your online business off the ground.
Three ways to sell your own products on Amazon:
Of course, as an Amazon seller, you have options. There are three ways third-party sellers can sell on Amazon:
Fulfilled-by-merchant (FBM): You create a listing on Amazon, and pack and ship the product yourself. This is good for sellers who've already got a pretty solid fulfillment network in place.
Amazon Vendors (AMZ): You sell your inventory directly to Amazon through their vendor central services. This is good for enterprise sellers who need to unload a lot of inventory quickly.
Fulfilled-by-Amazon (FBA): You create a listing on Amazon, but Amazon stores, packs and ships your products, for a fee. As a bonus, FBA sellers' products are eligible for Prime's fast, free shipping. This is probably the most popular choice among new sellers.
I started off FBM, storing, packing, and shipping my own books as they sold. But lots of people become an FBA seller immediately. Make the choice that's right for you. 🙂
Launched and Online
Even listing books on Amazon is easier than listing other products.
Instead of creating an entire listing from the ground up, when you list a book on Amazon it goes under something called a Master Listing. From there, titles are listed under the Master Listing and organized by condition and price.
MUCH easier than building a full-blown listing, right?!
Furthermore, if you're the lowest priced listing (and your seller rating isn't too out-of-whack, but we'll touch more of that in a minute), you'll grab the coveted BUY BOX.
It's the all-important orange "Add-to-Cart" button; the one shoppers click on to buy a product – hopefully yours!
How to Sell Books on Amazon Tip #1
Price your product the lowest on a listing and you'll earn the BUY BOX, which increases the chances of your product selling tenfold.
24 hours later…
I remember exactly where I was when I got my first Amazon sale.
It was about 4:00 pm on Thursday, April 23rd, 2015. It was my copy of The Walking Dead Compendium Vol. 1. I had the Amazon seller app, so the moment it sold I got a notification on my cell phone.
And then, just a few hours later I sold another book. Two in one day!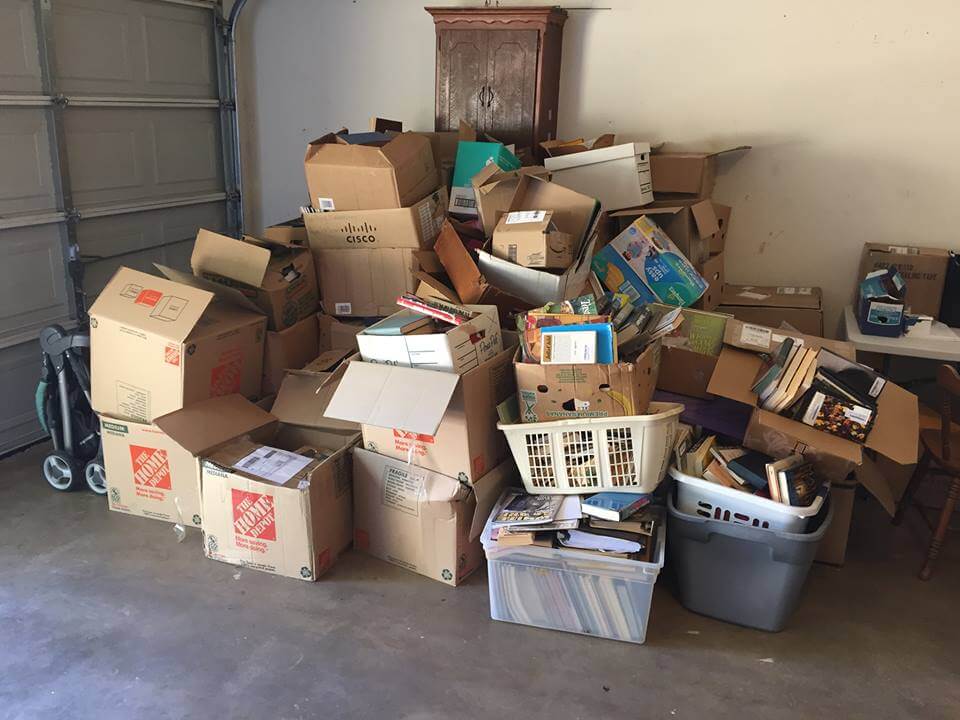 Dave the book-listing machine.
Once I got those first sales, I dedicated my time to learning more about selling books on Amazon. One of the key things I learned was the importance of its best-seller-ranking system (BSR).

Reason #2 Amazon is a Great Place to Sell Books: Best-Seller Rankings (BSR)
You see, if a product sells, even a single unit, then Amazon assigns the item a BSR. The lower the Best Selling Rank, the more sales the product makes.
So, for example, if a book has a BSR of 1, that means it's the best selling book on Amazon. A #1 ranked book would sell multiple copies every single day.
On the other hand, if a book has a BSR of 2. million, it could take 60 days or more to sell a single copy of the book.
Bottom line: the lower your product's BSR, the better.
How to Sell Books on Amazon Tip #2

Best-Seller Ranking (BSRs) are your guide to whether a not a book is worth listing. Lower is better. When I sold books, I rarely listed books that had a BSR higher than 200,000.
I would manually type all of my books' International Standard Book Number into Amazon (ISBNs are codes books are given to keep them organized), and then I cross-referenced the IBSN with the each book's BSR.
If it was lower than 200K, I listed it.
If it was higher than 200K, I put it in the "donation" pile.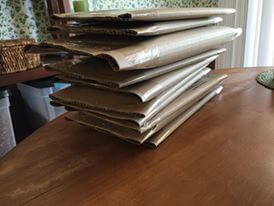 Reason #3 Amazon is a Great Place to Sell Books: Fulfilled-by-Amazon (FBA)
Months passed. I was selling roughly 10 books per day and making a decent profit, too (although, I probably could have done better had I been using a certain profit-tracking tool… more on that in a moment). However, the big problem I was running into was that packaging and shipping books myself was taking up a ton of my time.
That's when I discovered FBA.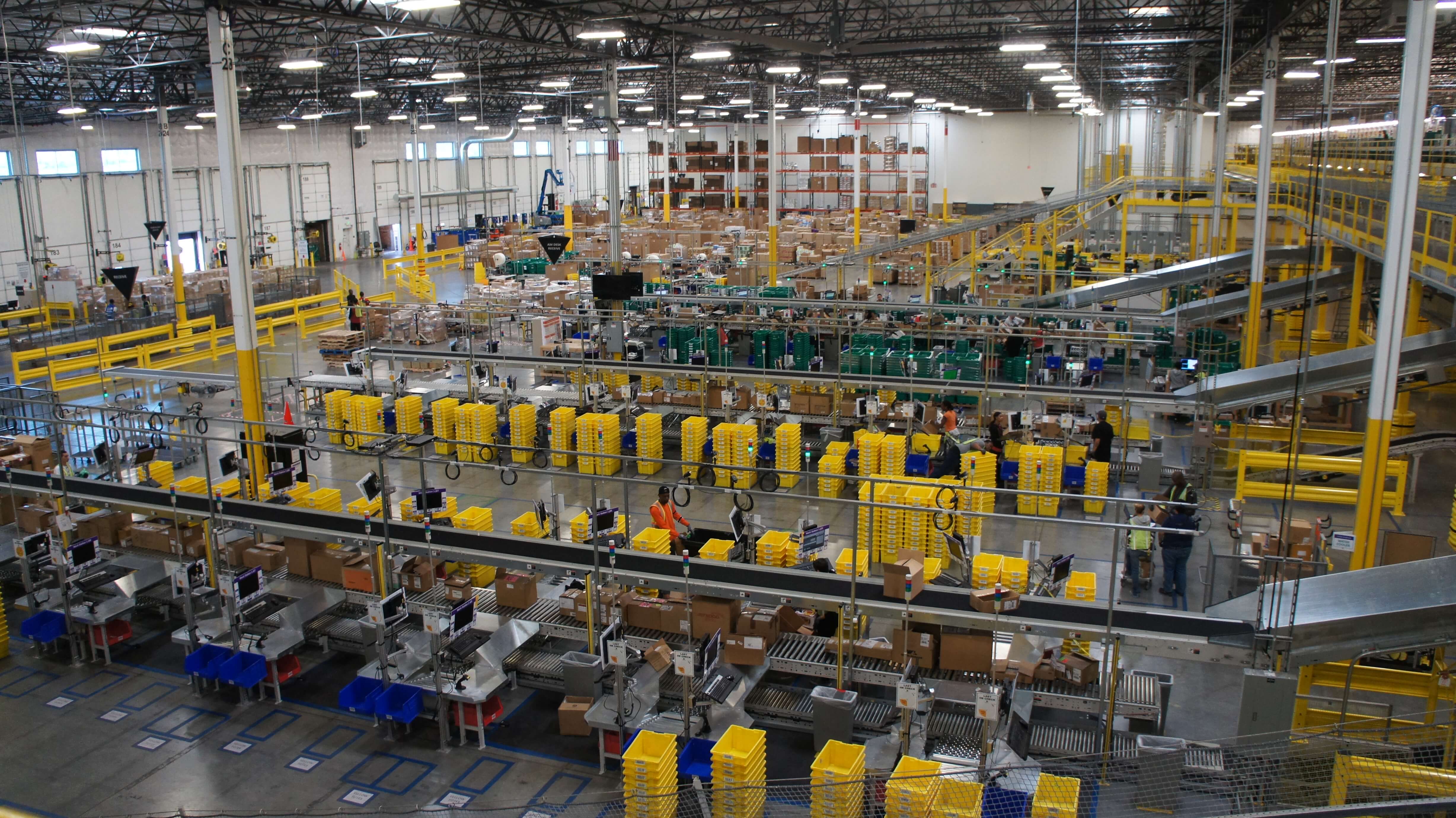 In case you haven't heard of FBA, Fulfillment-by-Amazon is a program that Amazon offers its sellers, and includes:
Access to Amazon's fulfillment centers, allowing sellers to ship and store their products for a fee.
Picking, packing and shipping a seller's product to a customer, once a sale goes through.
Handling customer service issues like returns, complaints, etc. on a seller's behalf.
Admittance into Amazon's Prime shipping program, so customers get their purchases faster.
Game changer.
Now, instead of spending 3-4 hours every night packing books and another 30 minutes waiting in line at the post office, all I had to do was pack up my used books and send them straight to Amazon. They did everything else!
Plus, my books were now going out PRIME, which meant conversions shot through the roof.
How? According to a Business Insider article, Prime customers spend, on average, $1,400 on Amazon products in a year. That's $800 more than the $600 non-Prime customers spend on average each year.
How to Sell Books on Amazon Tip #2

Unless you've got a distribution channel already in place, use Amazon FBA. It helps you sell your books a lot faster and does all the work for you. All you have to do is find the inventory.
Now that I didn't have to worry about storing so many books, I could up my BSR cutoff, too. After all, Amazon would be storing them. And so long as they didn't hang out in the FCs too long, I'd avoid most late fees. So now I went from under 250,000 BSR to 1,000,000.
. . .
How to Sell Books on Amazon: Part 2
Finding Books to Sell on Amazon
Amazon bookselling is unique, as are the methods sellers use to find their inventory. Here are three different ways to find books to sell on Amazon: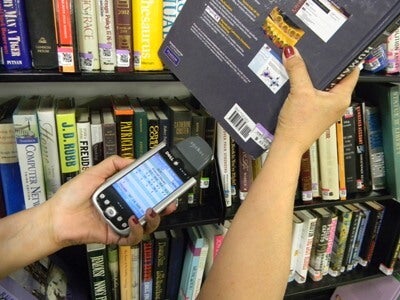 Book Finding Method #1 – Scanning
Of all the ways how to sell books on Amazon, this is probably the most popular method. You've probably seen these people at book sales, library sales, and even used bookstores digging through piles of dusty tomes like zombies.
Basically, those that use the scanning method go to sales where books are priced dirt cheap (usually under $1.00) and scan each and every bar code with their cell phone or portable scanner. An app on their phone cross reference's the book's BSR as well as the book's lowest sales price and lets the seller know whether or not the book is worth purchasing. Typically, a Scanner will carry a box, shopping cart, or many reusable shopping bags to lug their goods around.
This method is very similar to retail arbitrage.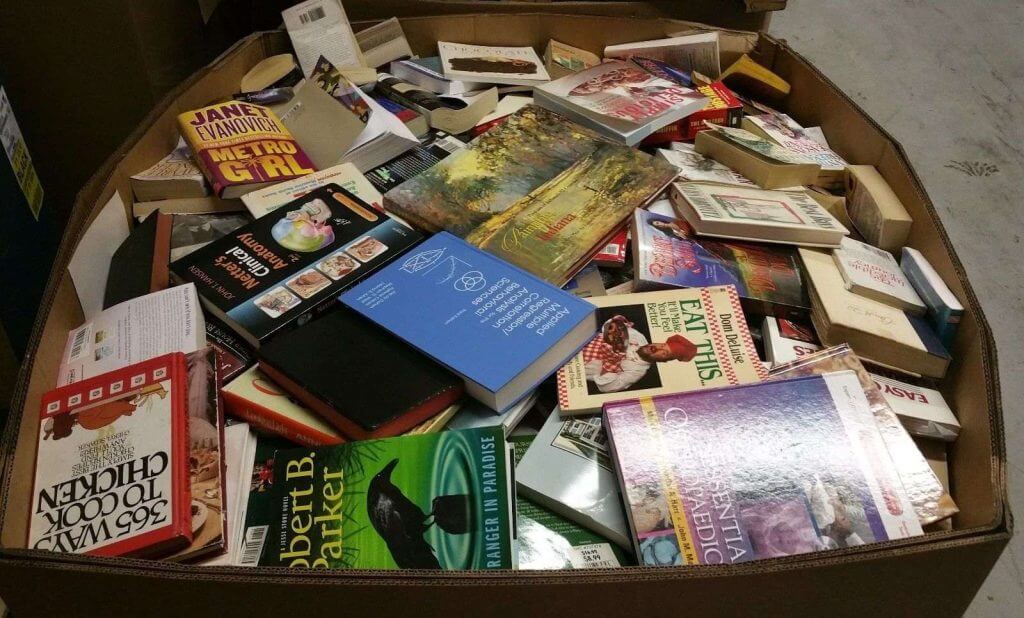 Book Finding Method #2 – Wholesaling
This was the primary method that I used to find books.
Instead of scanning each and every book at a book sale, I'd just make offers on the entire lot. This worked especially well at yard sales, estate sales, and even book store closings. By being indiscriminate, it meant that I could get the price per book way down (usually less than $0.25 per book), but also meant that I was left with a lot of duds. With good purchases, I'd usually have 3 "donate" books for every 1 book I listed. So, effectively, my inventory cost $1.00 per item.
How to Sell Books on Amazon Tip #4

The best time to make an offer an a large lot of books is at the end of the sale. Most people HATE dealing with books, and will sell them off for pretty cheap. I've often bought 200+ books in one shot for only $20 just because the sellers didn't want to deal with them.

And a lot of times you can get them for FREE, too!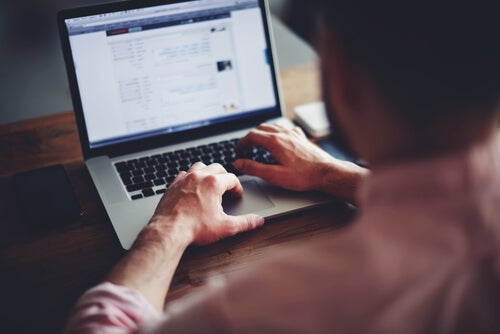 Book Finding Method #3 – Online Arbitrage (OA)
The other way I found books was through online arbitrage.
Online arbitrage is a method of buying a book on one marketplace (such as Ebay or Craiglist) to resell on another. Since it's a little more time consuming than scanning or wholesaling, it's best to target books that sell for $25 or more. Textbooks and first edition books are especially great targets.
How to Sell Books on Amazon Tip #5

College kids are terrible planners and tend to buy their textbooks at the last minute. For this reason, they'll usually pay 20%+ more to have a book ship 2-3 days Prime versus waiting 10+ days for media mail. So that means you can buy books which are FBM (and tend to ship media mail) and turn around and resell them Prime at a higher price. I kept a list of 10-20 textbooks I could do this with. The returns are better than the stock market!
. . .
How to Sell Books on Amazon: Part 3
9 Simple Steps to Starting an Amazon Book Selling Business
Now you understand some of the basics of how to sell books on Amazon. Here's a pretty simple how-to on selling books that'll hopefully get you started.
Step 1. Pick your sourcing method.
Of the methods listed above, pick the one that best fits you and your personality.
Are you the kind of person who likes the thrill of the hunt? Then scanning is probably the right fit.*
Are you a deal maker, enjoying the process of haggling? Then I'd give wholesaling a try.
But if you'd be happy flipping the same 10 textbooks over and over again, online arbitrage is likely your best bet.
* If you're going to sell books with a scanner, make sure you get a good scanning app that scans books with a push of a single button.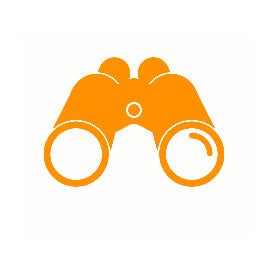 Step 2. Find your inventory.
If you decide to scan wholesale, start looking around for book sales. Check with your local library and used bookstores, to see when they're going to run their next sale.
You could also hop on Craigslist, or Facebook Marketplace, to see when there are yard or estate sales happening near you. You might even find someone looking to sell their entire collection.
How to Sell Books on Amazon Tip #6

If you don't want to or can't spend money to start, just look around your house for some old books to list. That's what I did, listing my comic books. I was surprised to discover how valuable some of the old titles were.
Older textbooks (one or two editions behind the current book) are especially popular with students, since they're cheaper to buy, yet are still current enough to be relevant to their course's syllabus.
Plus, when it comes to those slightly out-of-date texts, the variance between your cost to buy FBM and reselling them FBA is often much higher.
Step 3. Create an Amazon seller account.
To sell on Amazon, you'll need an Amazon seller account, and there are two types of accounts to choose from:
Individual seller
Professional seller
Individual seller accounts are free, but you have to pay an extra $1.00 for every unit you sell. Conversely, professional seller accounts cost $39.95/month. However, as a pro sell, you don't have to pay the extra fee of $1.00/unit.
So, if you think you're going to sell more than 40 units per month (to put it in perspective, I sold 300 books per month when I started), it's less expensive to sign up for the professional selling plan.
How to Sell Books on Amazon Tip #7

If you're going to sell more than 40 units per month (pretty easy to do with books), then get the professional selling plan. It's a $39.95 subscription fee, but you avoid the $1.00 fee tacked on to every sale made as an individual seller.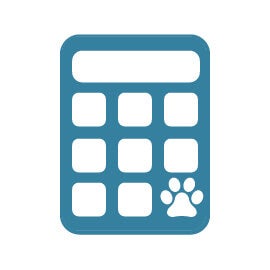 Step 4. Use Fetcher to track costs and profits.
When you're dealing with hundreds of different titles, it's pretty easy to lose track of which books cost which amount.
When I started, I might spend $500 for 500 books one day, then $80 for 2,000 the next. I didn't know which books came from which bulk purchase, so when I made a sale, I had no idea whether or not I was actually profiting.
It was a total mess! Fortunately, I found the answer: Fetcher.
Fetcher is an app that integrates with your Amazon Seller account, helping you make sense of your Seller Central data, and tracking your profits by having you input the costs for each of your books – something you can't do in Seller Central.
Product breakdown on a per ASIN basis
Pay Per Click cost and sales analysis
Product promotion tracking and real costs
Amazon fees – storage, FBA and everything else
Refund tracking with comparisons and costs
Costs of Goods Sold tracking and calculations
Inventory dashboard
Professional Profit and Loss Statement
Daily sales and profit email
So what does Fetcher cost?
Since I Started using Fetcher, I'm making 38% more in profits; it's far easier to know whether or not a book is worth listing if you're tracking your cost-of-goods!
Plus, the easy-to-use interface makes it my go-to option over Seller Central (which I hardly check anymore).
And while an app like this could easily charge $97/month for a startup subscription, Fetcher's costs tend to be much lower. Depending on how many sales you make in a single month, Fetcher could cost you as little as $19/month.
Not only that, Fetcher's people are so confident in its abilities to accurately track your Amazon profits, they'll even let you try it FREE for 31 days.
Step 5. List your inventory on Amazon.
Next, you'll need to list your inventory on Amazon.
There are ways to scan your inventory in automatically but, if you're like me, you might want to add each book manually by typing the ISBN into Amazon's search bar and clicking "I have one to sell."
That way you can check the condition of the book too. Because once you've found your book's listing, you'll also have to list it as being one of the following five conditions:
There are, more or less, 5 conditions which you can list books on Amazon:
New

Just like it sounds. A brand-new, unused, unopened item in its original packaging, with all original packaging materials included. Original protective wrapping, if any, is intact. Original manufacturer's warranty, if any, still applies, with warranty details included in the listing comments.

Used – Like New

An apparently untouched item in perfect condition. Original protective wrapping may be missing, but the original packaging is intact and pristine. There are absolutely no signs of wear on the item or its packaging. Instructions are included. Item is suitable for presenting as a gift.

(Note: the difference between Like New and New is often so negligible, you might as well just list the book as New for the higher price point (and Buy Box).

Used – Very Good

A well-cared-for item that has seen limited use but remains in great condition. The item is complete, unmarked, and undamaged, but may show some limited signs of wear. Item works perfectly.

(Note: if the book looks used and it has absolutely no writing in it–I repeat, IT HAS ABSOLUTELY NO WRITING IN IT–then I list it as Very Good. But if you try to list a book with writing in it or a missing dust jacket, you'll get called out by the book nerds and get bad seller feedback.)

Used – Good

Use only if noted in the Category-Specific Condition Guidelines. The item shows wear from consistent use, but it remains in good condition and works perfectly. It may be marked, have identifying markings on it, or show other signs of previous use.

(Note: Usually, this is as low as I'll go with a book in terms of quality.)

Used – Acceptable

Again, only use this condition if it's noted in the Category-Specific Condition Guidelines.

Acceptable items are fairly worn-looking, but they continue to work perfectly. Signs of wear can include aesthetic issues, such as scratches, dents, and worn corners. It may have identifying markings on it, or it might show other signs of previous use as well.

And just to let you know, when it comes to books, acceptable is used for books that are BEAT TO HELL! I only ever sell books in this condition if I purchased them at a very low rate, if it's worth a ton of money, and/or if it has a super low BSR.

Many book buyers on Amazon–myself included–will totally avoid this condition, so make sure you know your book conditions inside and out!

People who buy a lot of used books are very sensitive about conditions. If a book lover buys a book that's in 'Very Good' condition, and then sees that it has writing in it, they're going to contact you.

And nine times out of 10, you'll likely refund the purchase price (it's often cheaper to refund the customer, rather than asking them to return it), to avoid getting bad seller feedback. So better to get the condition right the first time around, to avoid having to issue refunds for those mislabelled books.
How to Sell Books on Amazon Tip #8
Different conditions come with different price points. Often, the lowest Very Good price will be a lot higher than the lowest Good or Acceptable condition. However, if it's a slow seller (BSR 250,000 or higher), then you might consider just pricing it to match the Good or Acceptable condition.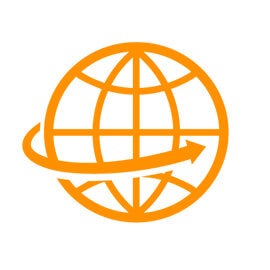 Step 6. Ship the books to the nearest fulfillment center.
If you're selling books FBA (and I recommend that you do), you'll need to send them to the nearest fulfillment center (or centers).
Thankfully, that's pretty easy to do.
Just throw your books in a box (I like Home Depot's Small Moving Boxes because they're pretty cheap), and ship them via one of Amazon's preferred carriers.
Don't forget to mark those shipping costs in your Fetcher account though!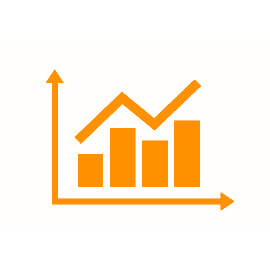 Step 7. Watch as sales come in and track profits on Fetcher.
Once your books hit the fulfillment centers and so long as you priced them right and only picked books with low BSRs, you should start seeing sales right away. To see how much you're profiting, be sure to log in to Fetcher and check your daily stats.
How to Sell Books on Amazon Tip #9

When you're just starting out, try not to take too much money out of your funds. Save the money that you're making to purchase new inventory. The more you can grow your business, the easier it is for you to push into even more profitable Amazon selling methods such as private label and wholesaling.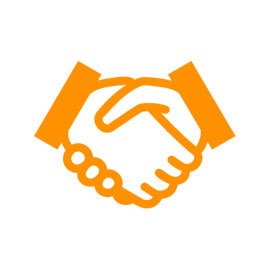 Step 8. Provide good customer service.
Fortunately, since you didn't write the books you'll be selling, you won't have to worry too much about reviews. All you have to do is make sure that your customers are happy.
One way to maintain contact with your customers (outside of the support Amazon will provide to your customers if you're selling FBA), is to use an automated email service like Launch.
Platforms like Jungle Scout, and our Launch feature, allow you to follow-up with your buyers, to see if they are happy with their order…
It's pretty rare that you'll get bad seller feedback from a book buyer. But, when it happens, it's usually because the condition of the book was listed improperly.
I repeat: do not list books in the wrong condition! It'll kill your seller feedback rating.
Step 9. Get the word out.
Social media is more powerful than you could ever imagine. It's not just for keeping in touch with long lost friends and family. It's also a fantastic way to market the hell out of your books, boosting your sales.
If you haven't done this already, consider creating an Instagram and/or Facebook account. Use it to promote the books you're selling, recommending them to book clubs, friends, family, and followers.
Conclusion
For approximately nine months, I sold books on Amazon, before switching over to private label full-time. Hopefully, this guide has taught you the basics of how to sell books on Amazon, so that you can begin your own Amazon journey.
After all, it was the $2000-$3000 in profits I was making each month selling books that enabled me to start creating my own brands.
And there's nothing that says you can't do the exact same thing!