Where should I sell, Amazon or eBay?
The answer we're all dying to know.
I have seen this question floating around the internet for a while now, so I thought I would look into this a bit more as I was intrigued. Really, what is better?
There are arguments for either side and I'm eager to get down to the nitty-gritty and see who comes out on top. So let's break this down into pros and cons, shall we?
Products Prices and Availability
First, let's focus on eBay. Trusty ol' eBay. Its been around for a while. Since 1995 in fact, it's almost as old as me. I remember my dad being obsessed with eBay, finding all sorts on there and having the most random things turn up on our porch, one of them including a 15-foot swimming pool, which I was over the moon with. I did end up spending the majority of that summer in that thing!
The number one place to sell your used items…
This is the first pro to selling on eBay, it's great for buying and selling pretty much ANYTHING. And when I say anything, I mean almost anything! (Obviously illegal items are prohibited!) This ranges from brand new to used items.
This is where eBay really comes into its own. People love eBay for buying second-hand goods, compared to Amazon, even though you can buy used items on both. eBay is definitely the preferred choice here, as the auction model lends itself perfectly to selling used goods, and offers competitive prices.
The cost of the auction model
Having said all of this, it is still worth bearing in mind that when you sell something on eBay using the auction model, you don't have much control over the price and ultimately, your profit margin. On Amazon your price is fixed and set by you, so you have full control. You can also run fixed-price listings on eBay too, but it's worth remembering that the eBay shopper is out for a bargain!
Product Prices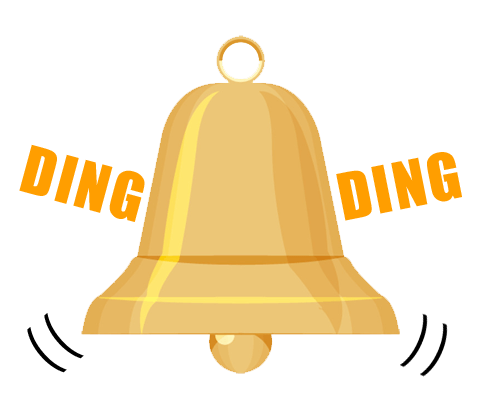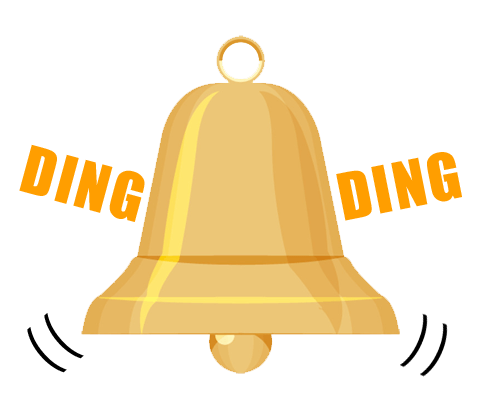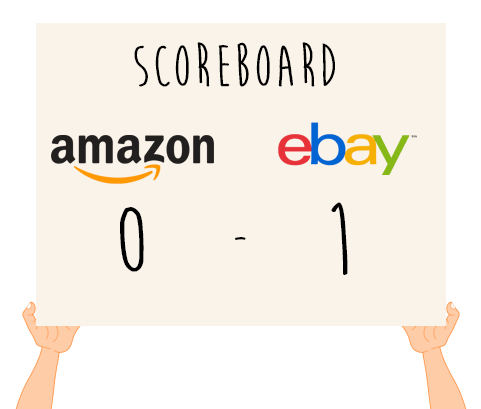 Product Quality
I would personally say that if I were to look for a pristine, new item, I would gravitate towards Amazon to purchase that product and if I were to want a secondhand item, I would go to eBay.
Both could work in your favor, depending on what business you are going for. Are you making your business out of finding second-hand items in your garage and rifling through your friends and relatives lofts? Or are you wanting to sell brand new items?
This is a choice only you can make, and what suits you best, but I personally think each marketplace has a clear purpose for both audiences here.
Go for quality… and quantity
Overall, Amazon is a place to sell high-quality products that will make you money throughout the year. If you do your product research right, and if you get your sourcing right, you can make a killer profit year after year from the exact same high-quality product. Take our Jungle Stix for example. You would think they would be a seasonal product, however, due to extensive research, we found this as a profitable product which in the end, paid off!

Quality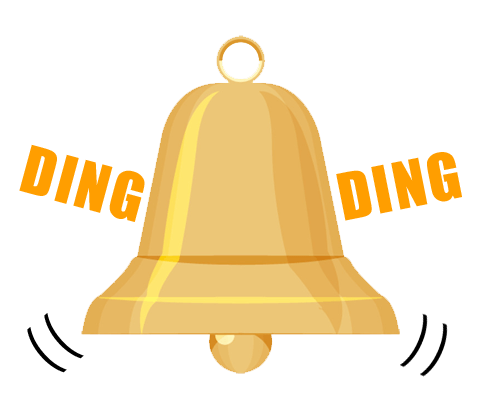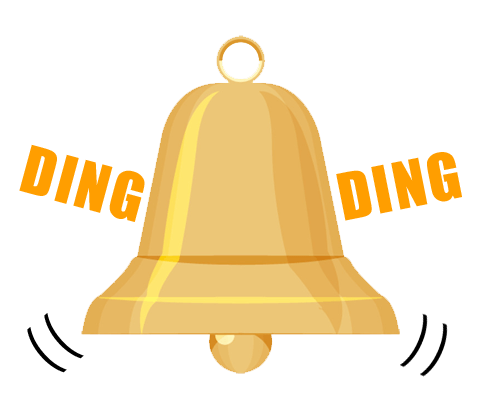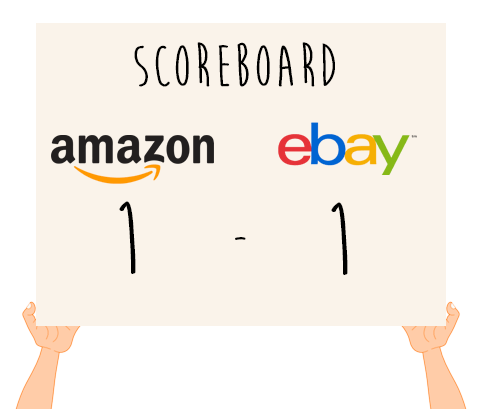 Seller Fees
Another reason why some people may gravitate towards selling on eBay is that the fees are generally cheaper than using Amazon's FBA (Fulfilled by Amazon) service.
Don't get me wrong, there are fees associated with both marketplaces. But as the saying goes, you get what you pay for. Let's take a deeper look at the comparison.
eBay Fees
You will need to pay:
An insertion fee – Sellers get 50 free insertions per month and sometimes more if you open a store
Final value fees – 8% of the final sale price for items of $50 and less, plus an extra 5% for items worth more than that
PayPal fees – which is a flat rate of $0.45 and an added 2.9% of the transaction
Optional listing upgrade fees – You don't need to have these, but if you wanted to have a standout eBay listing then it would be ideal
This soon starts to add up. Take a look at this example here using the Baby & Toddler Clothing category and eBays fee calculator. For a product that sells at $20.95 as a fixed-price listing, with added listing upgrades, the fees come to $5.02.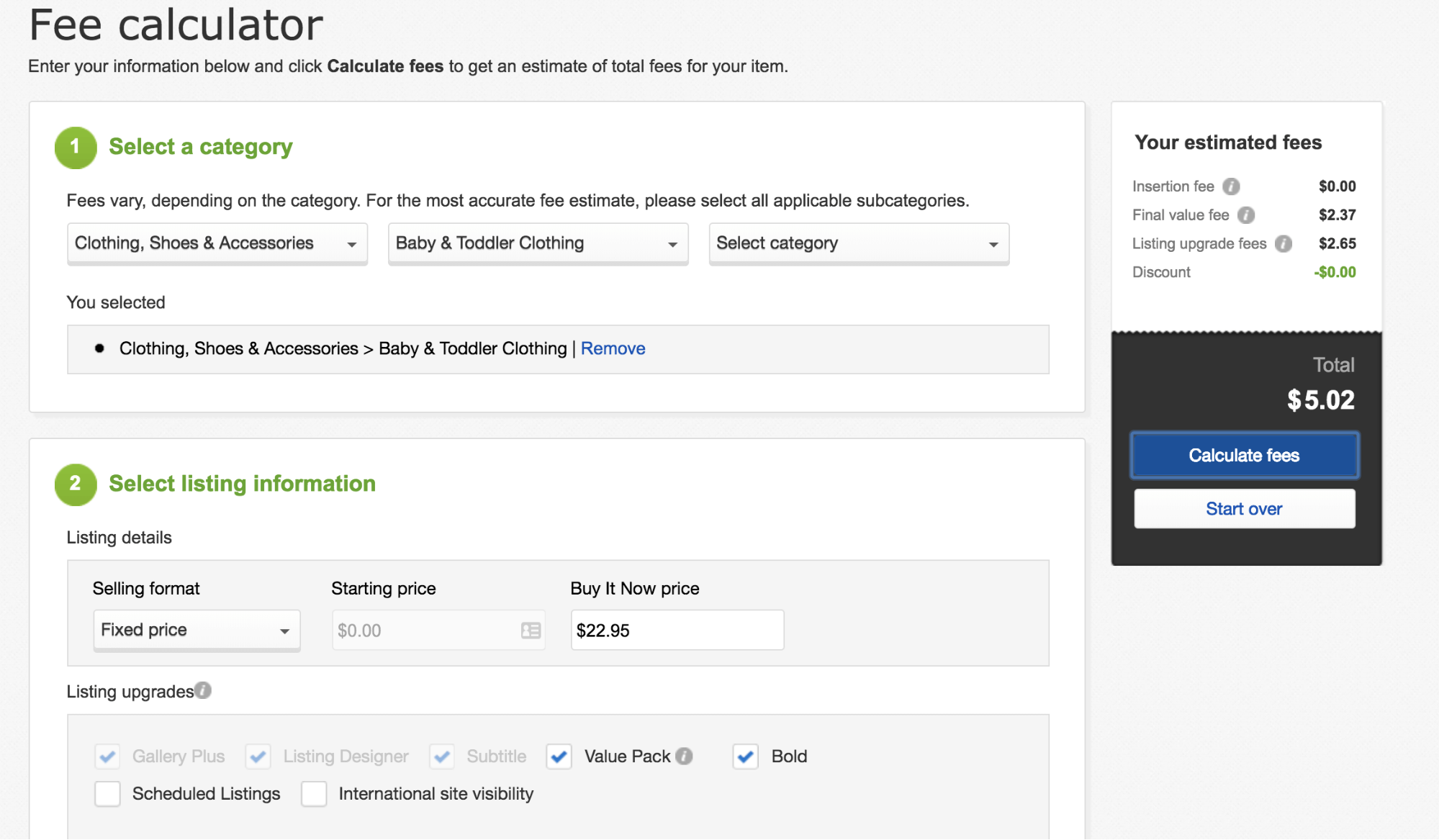 On top of that, we'd have to absorb the shipping if we wanted to offer free shipping to customers.
Fees aside, eBay is a great way to get started if you're new to the selling game. These fees are, overall, cheaper than Amazon's fees.
Just keep in mind that you will not be getting the package deal with eBay as you would with Amazon FBA such as getting discounted shipping, for example.
Amazon Fees
On the other hand, with Amazon, your fees vary depending on the product you are selling. Let's take our MDCS product Jungle Snugs, for example. It's a product that fits the "good product" criteria as it is pretty cheap to store and ship because it's not oversized or heavy.

Our product sells for $20.95. That's our item price. If I put that into Amazon's FBA calculator for the US Store, along with the cost per unit to ship it to Amazon, and the cost of the product, you can see some interesting profit calculations:

Once you take away the Selling on Amazon fees, which in this case is $3.14 (Inc Referral fees + Closing fees). Then your fulfillment by Amazon fees. This includes everything from storage, to packaging and shipment to the customer – in this case, it is $4.78 per item. Plus the shipping to an Amazon warehouse and the product cost itself. We are left with a net profit of $6.94.
But the total Amazon fees were a little loftier than the eBay example, at a total of $7.92. 
Read more about Amazon FBA fees and how to calculate them here!
Remember shipping prices!
While this all may sound like a lot of money and a tad overwhelming, remember that if you are selling through eBay, you will be paying premium shipping prices, packaging your products yourself, which will cost more and having to store them. Depending on whether you rent out storage, this may also be more expensive.
So Amazon may have the highest fees, but if you play your product research cards right, selling on Amazon can also be more profitable, more scalable and allow the most opportunity for freedom.

Using Jungle Scout and Extension is exactly how I find the potential products that will give me a shed load of profit for more information on how to find the best product opportunities, check out the Million Dollar Case Study.
That's a lot of fees
True, but this is where you need to ask yourself if your time is worth the saving? Or are you selling so you have spare time?
Only you can answer this question. For time-saving, that will allow you to focus on growing your business and personal time, then selling on Amazon will win this hands down, due to the wonders of FBA. However, if you're not too fussed as to saving time, and happy to get your hands dirty and put in the extra legwork, then eBay maybe for you?
This point is going to eBay, purely because the fees were less (technically). But it is worth remembering that Amazon's FBA fees are not a barrier and that given you find the right product opportunity, you can definitely make a lot of profit without ever having to touch the packing tape.
Seller Fees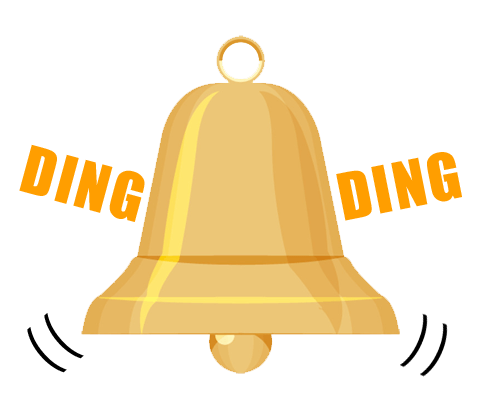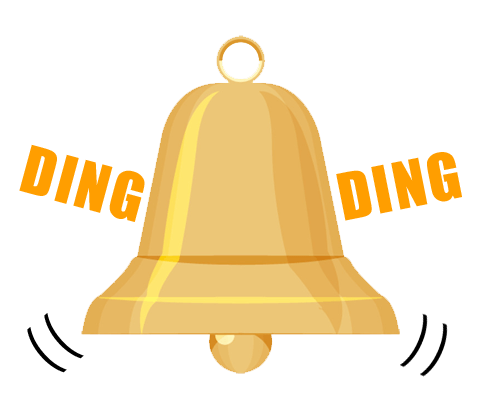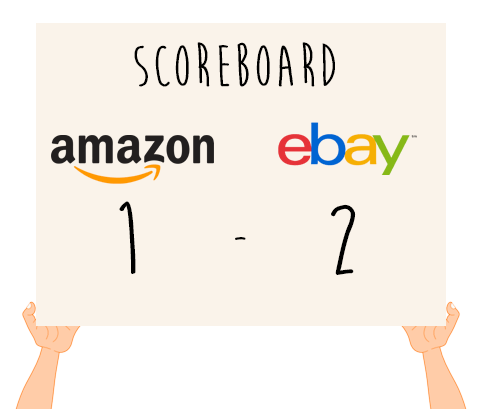 Trust
Another reason why eBay may be seen to be the sellers choice is that it is a hell of a lot harder to receive returns and refunds. You can even tick the "no returns" box if you really want to make your life simpler. This is what unfortunately puts a lot of people off of selling on Amazon, due to their A-Z Guarantee.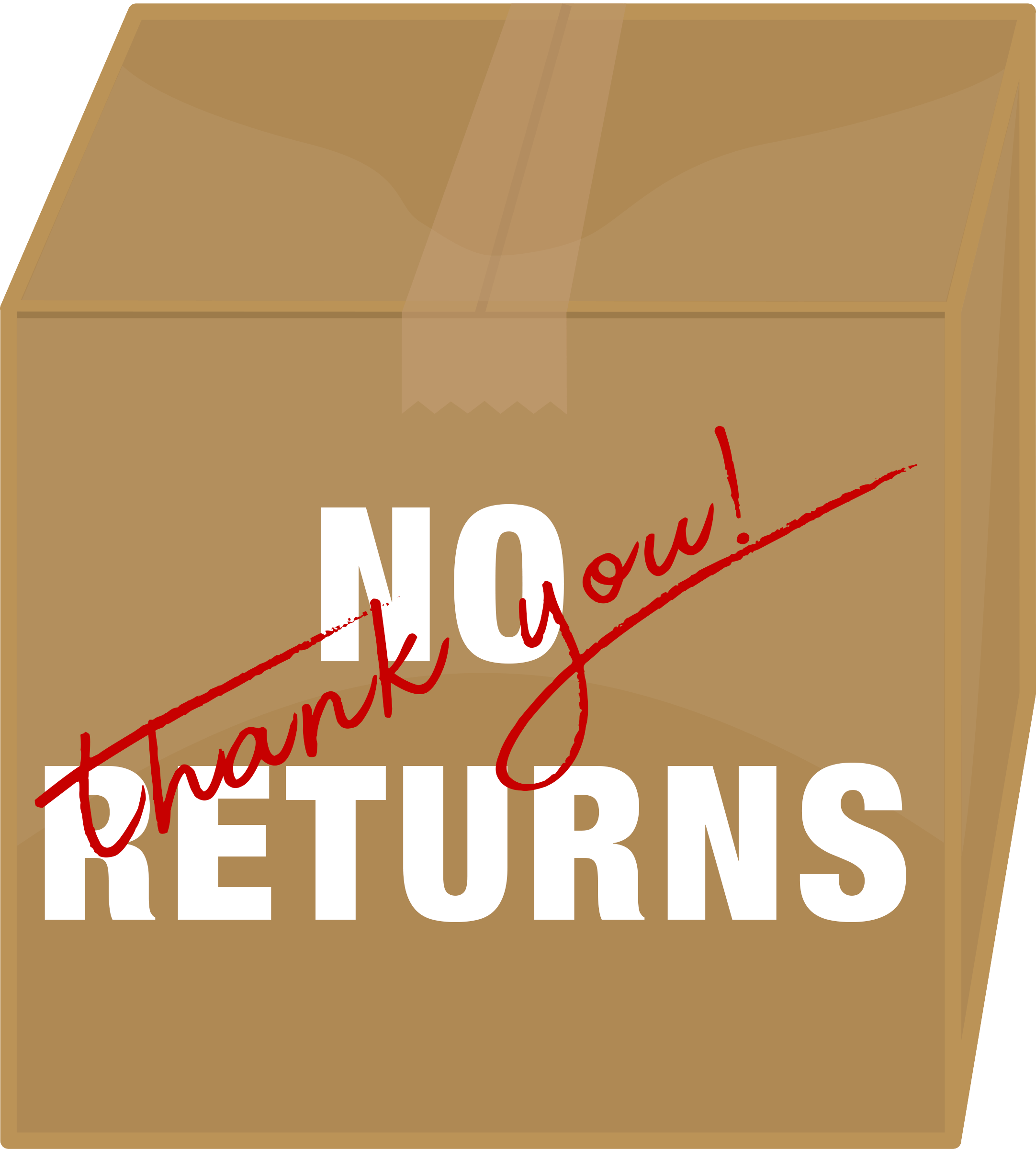 Don't get me wrong, from a customer point of view, the A-Z Guarantee is amazing and is a core selling point of me buying from an Amazon seller, as I feel protected and secure. I also cannot be the only one, as do all of the other 304 million Amazon users, which is staggering compared to eBay's 170 million.
Let me ask you a question, if you were to buy something, would you buy it from a shop where you know they are reliable and secure or the shop that does not support you after purchase?
The answer is easy for me.
This is why Amazon has such a huge following, people trust it. You see that beautiful little orange arrow and think, "Ah, Amazon".
So you need to consider this, while not having to accept returns may be awesome from a sellers point of view, this dramatically reduces your audience. Is it really worth it?
As long as your products are described to perfection and your photos are of a professional quality, showing off your product, you will then slash your chances at having lots of returns and refunds.
Additionally, you should always discuss returns with your supplier and enter into an agreement where they take the cut if your returns are above a certain percentage.
Amazon has won this round hands down…
Trust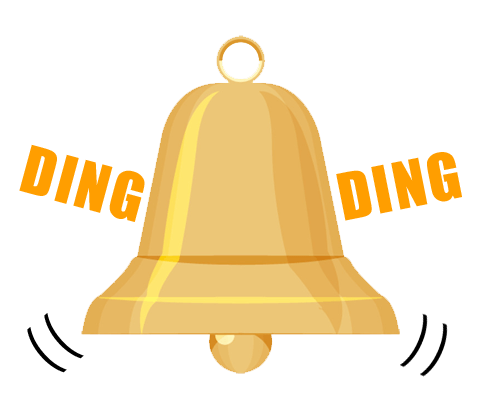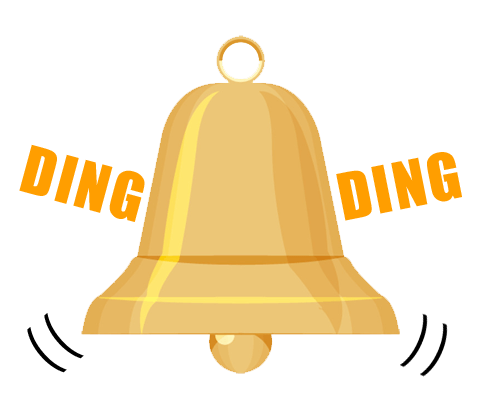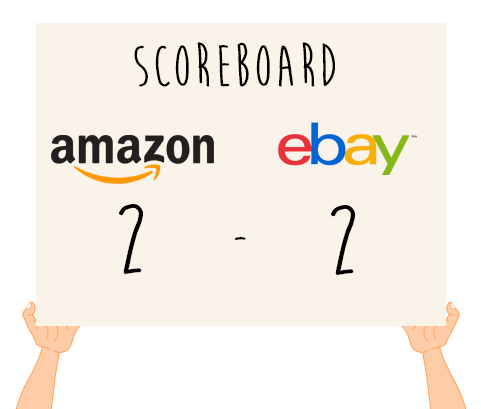 Amazon Prime
One feature that Amazon boasts of, that eBay really can't compete with is the ever so wonderful Amazon Prime.
I know people who can't live without Amazon prime and will refuse to shop anywhere else. They will look no further to buy a product even if they know they could get in their car, run to the store and buy it themselves. Why? Because they know they can have it delivered to their door on the same day and most likely, cheaper too.
What's not to love?!
This opens you up to 90 million dedicated, guaranteed customers in the US and 45 million internationally. I know right, that's a crazy amount of people! And these people will be returning to Amazon,  In fact, many of them shop with Amazon on a weekly or even daily basis.
Why would you even consider selling elsewhere when you have this audience waiting for you, ready to click that one button (no messing around with PayPal here) and spend their money on your products?!
Shipping and all round Primeness…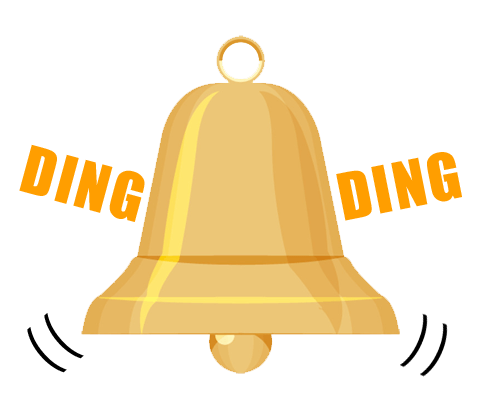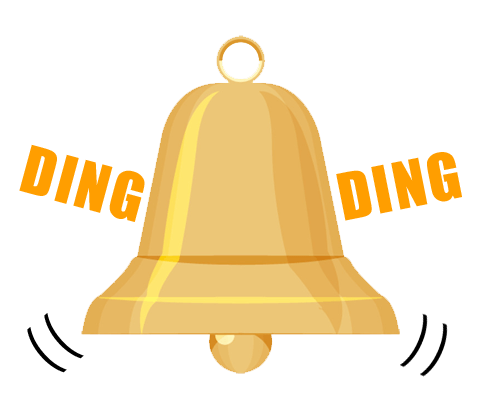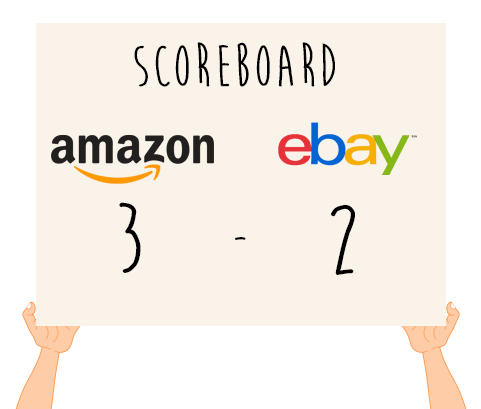 Fulfillment by Amazon
Finally, what really separates these two is the FBA program offered by Amazon. This takes a ridiculous amount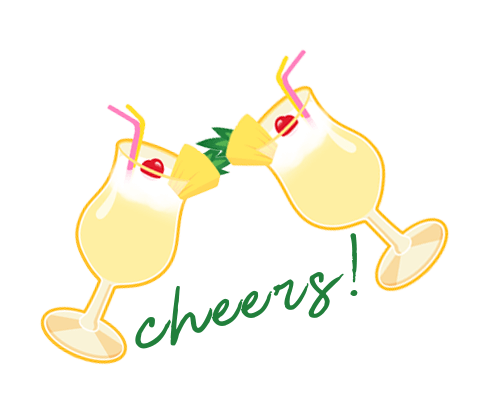 of stress and time off your hands. I mean c'mon, they're holding your stock for you, packing it and then shipping it, whilst you barely have to raise a finger. You could even be chilling out in the Bahamas on the beach, drinking a Pina Colada if you really wanted to, or even…I could go on forever, but you get the picture.
Now, yes, you do have to pay a fee but as I touched on before, this is where you need to ask yourself if you time is important to you. Do you really want to be spending hours and hours going through all your products, labeling them and then packaging them? Then hauling them to the local post office to ship to your customers? For some, this may be the idea of heaven, for others, not so much. Yes, there's a fee, but in my opinion, it's totally worth it.
Time and Commitment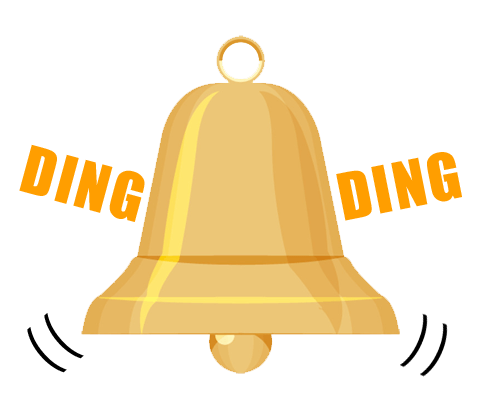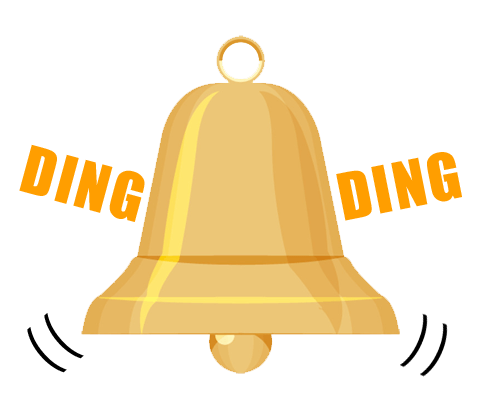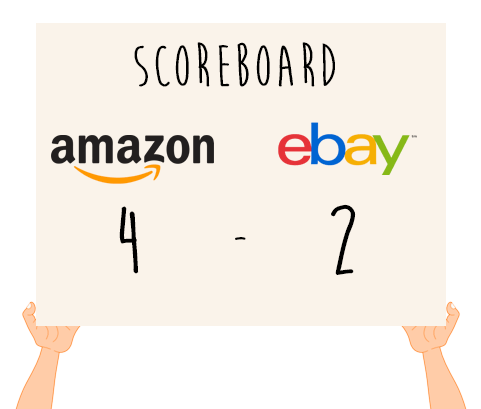 So those are the main pointers…
There are so many other points I could go over, so let's have a look at this list to get a good idea of who wins the race: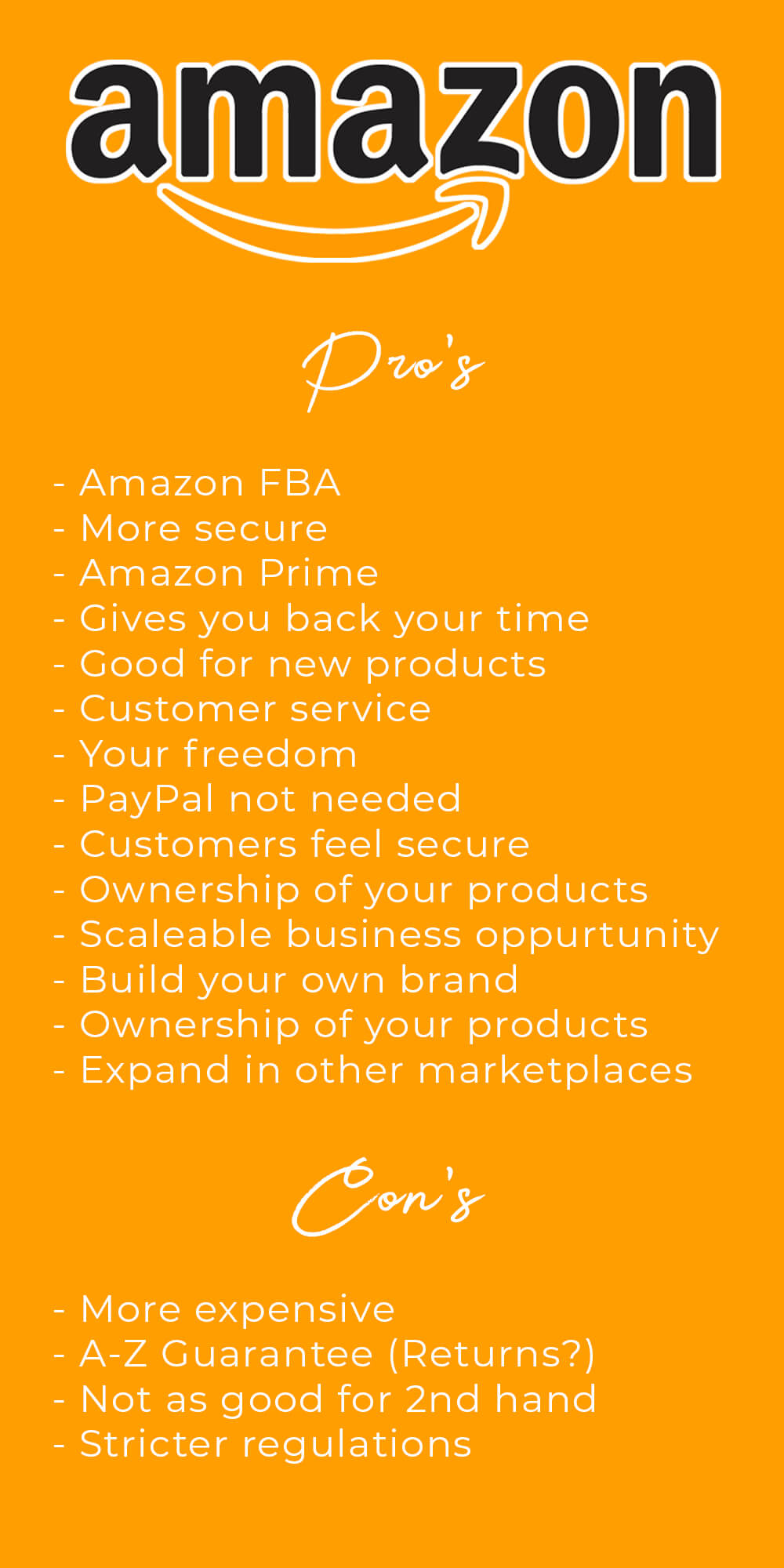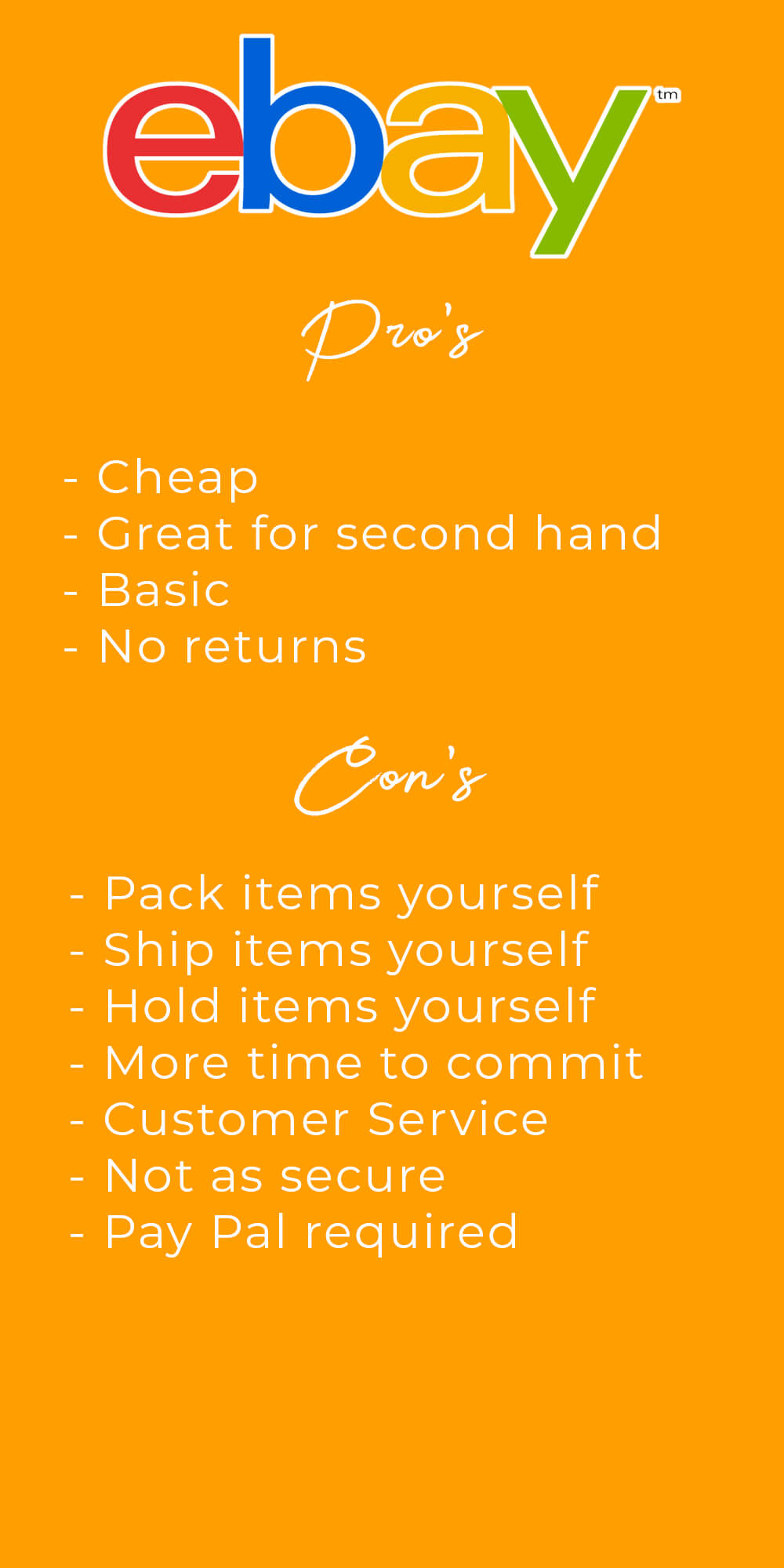 Yes, eBay is cheaper. Yes, there is more freedom due to leaner rules and regulations, but this is what separates the two for me. You should always be thinking of the customer. What would they be thinking? How would they want their shopping experience? To me, Amazon wins this hands down due to their stellar customer experience.
With 304 million active users, compared to eBay's 170 million, you can access a massive gain on audience. Not to mention the dedication of Prime customers.
Do I want to be packaging all of my products? No. Do I want to be shipping all of my products? No. Do I want to be storing all my products? No, and I think the other half would have something to say about that also!
My time is worth everything to me. Whether that's spending it with loved ones or planning my next business venture, it's something that I just cannot put a price on.
…and the winner is!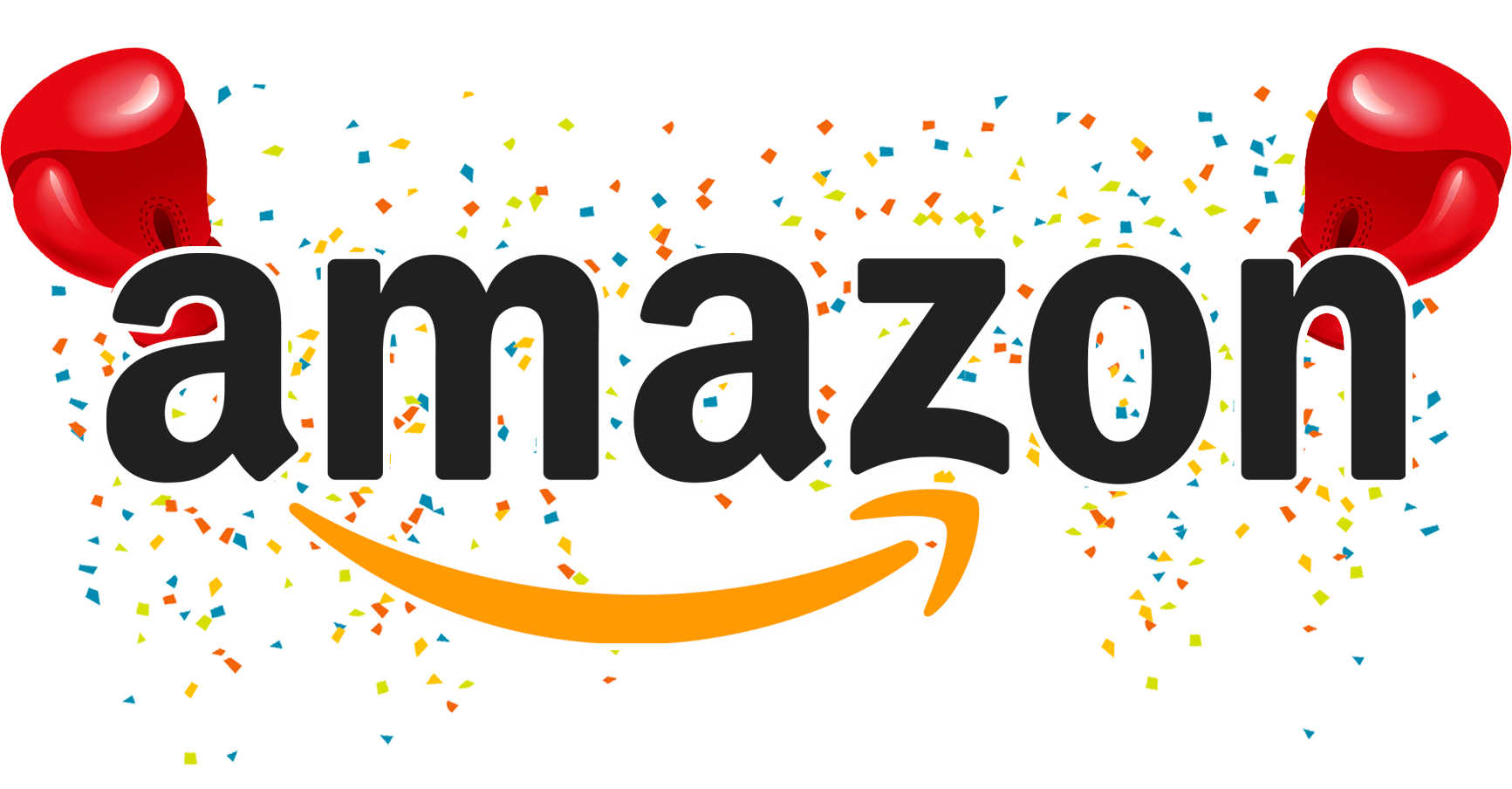 So what have we learned?
Amazon officially wins it for me hands down (APPLAUSE), however, I do think this is a decision that can only be made by yourself, your business and your business strategy.
Take time to ask yourself these questions and figure out what would suit you best. Each marketplace has their own unique selling points. I do understand how people are drawn to either one and how it is easy to have a preference. In fact, our "The State of the Amazon Seller" report shows just how many Amazon sellers are also selling on eBay (and other platforms!).
What are your thoughts? Are you pro Amazon or pro eBay? Meanwhile, I'm going to have that Pina Colada on the beach while Amazon packs my products for me…
Ciao!