2022
The State of the Amazon Seller
Based on insights from 3,500 Amazon sellers, from entrepreneurs to major brands, this annual study explores the strategies of the sellers and small businesses who drive a major portion of Amazon's $470 billion revenue.
See key findings here and download the free report for more insights.
Download the report
Key Insights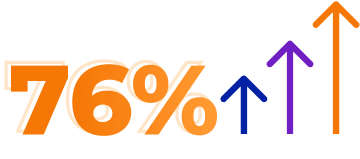 Three-quarters of sellers are profitable in 2022, despite serious disruptions due to supply chain issues and the continued COVID-19 pandemic.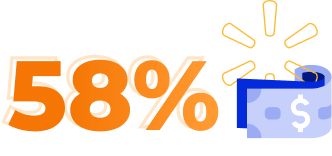 Amazon sellers have ambitious growth plans for 2022. Over half of them actively sell on other ecommerce platforms, and many more have plans to expand this year.
Entrepreneurs are exploring new ways to make money through Amazon. One in four new Amazon sellers plans to sell their business to an aggregator.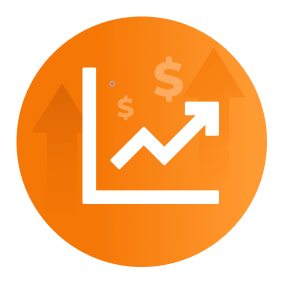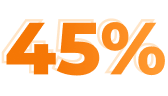 45% of Amazon sellers said their profits increased from 2020 to 2021, even as some consumers returned to shopping in physical retail stores.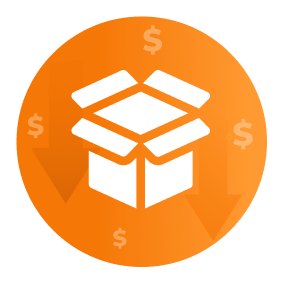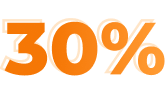 30% of Amazon sellers reported over $10,000 in lost sales due to supply chain issues in 2021.
Amazon seller earnings rise over time as sellers gain ecommerce experience.

63% of sellers achieve profitability within one year of launching their business on Amazon.

25% of sellers with 2 or fewer years in business on Amazon are earning over $100,000 in annual ecommerce revenue.

60% of sellers with 3+ years in business on Amazon are earning over $100,000 in annual ecommerce revenue.
Ambitious Growth Plans
95% of Amazon sellers plan to expand their ecommerce business in 2022.
How Amazon sellers plan to expand in 2022:

Launch new products and expand product lines
Top Amazon product categories for sellers:
Home & Kitchen

Beauty & Personal Care

Toys & Games

Clothing, Shoes & Jewelry

Health, Household & Baby Care
Half of Amazon sellers sell 5 or fewer products

Most sellers price their products between $11-$25

Invest in advertising and try new marketing strategies

85% of sellers spend an average of $2,500 or less on advertising for their Amazon business. 32% plan to increase ad spend in 2022.
38% of sellers will try new marketing tactics in 2022.
16% of Amazon sellers currently work with an agency to manage their business.
Most popular marketing investments for Amazon sellers:

1. Amazon Sponsored Products ads (PPC)

2. Facebook ads


3. Amazon Sponsored Brands ads (PPC)

4. Google Ads

5. Instagram ads

Sell on new ecommerce platforms and marketplaces
Top global marketplaces sellers will expand to:
Top ecommerce platforms sellers will join:
Walmart.com
Shopify
eBay
Facebook
Etsy
Seller predictions for 2022
The level of competition will probably drive me to have to be more sophisticated with my listing quality. PPC cost probably continues to rise.
—Seller from Michigan, USA
Continued supply chain woes will make inventory re-stocks and new product launches challenging.
—Seller from PAKISTAN
I plan to launch at least 3 more products and be able to leave my current 9-5 by middle end of year and continue growing the business.
—Seller from Oregon, USA
It's going to be more competitive, new developments in areas like metaverse, virtual shops, crypto.
—Seller from Australia
The Amazon Entrepreneur
Competition drives innovation, and sellers — including aspiring entrepreneurs who have yet to launch a business — are shifting their business goals and strategies.
Profile of an Amazon seller

employment
62% have full- or part-time jobs outside of Amazon
Most popular business models on Amazon in 2022:
Private label – 59%
Wholesale – 26%
Retail and online arbitrage – 26%
Dropshipping – 10%
Handmade – 8%
59% of Amazon sellers use the private label method, in which they create their own product or brand. However, other business models are increasingly popular — retail arbitrage is up 22% from last year.
Aiming for
aggregators
Instead of selling just products, new entrepreneurs plan to sell their entire business for profit.
FBA vs. FBM: Diversified fulfillment methods
Despite the benefits and convenience of FBA, one-third of Amazon sellers use FBM for some or all of their products.
Product category shifts
Sellers are always on the lookout for rising niches where they can launch new products.
Since 2021:
Selling in Sports & Outdoors is down 21%
Selling in Arts, Crafts & Sewing is up 57%
Top challenges for sellers in 2022:
Getting customer reviews

Finding products to sell

Advertising management, including PPC
Biggest industry concerns:

Increasing shipping costs for inventory and order fulfillment

Rising competition driving prices down

Increasing advertising costs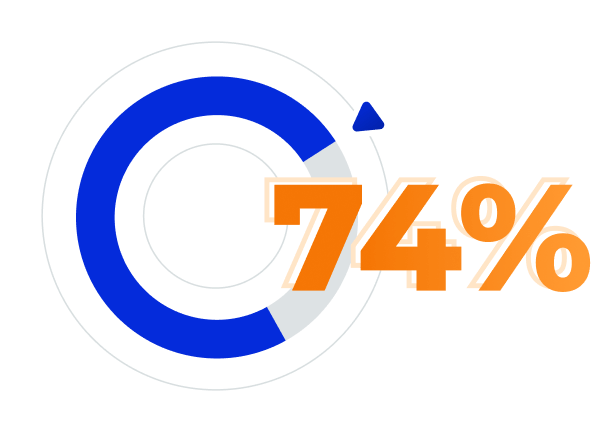 of Amazon sellers' businesses were impacted by global supply chain issues.
46% waited months for inventory orders
44% estimate lost sales of over $5,000
27% could not place new orders with suppliers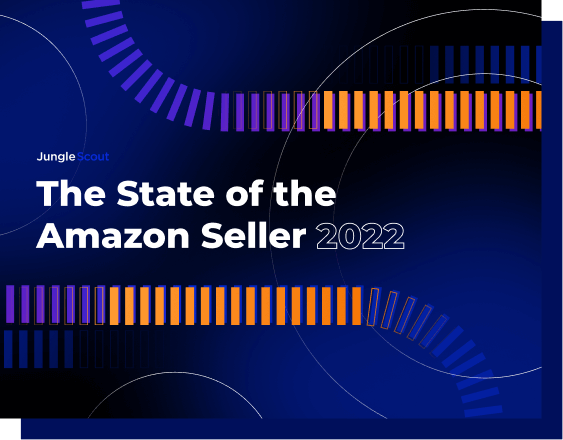 Download the full report
In this report, you'll find:
Top product categories and new seller opportunities
Amazon seller pain points and 2022 priorities
Sales and profit data, product volume, price points, and more
Download the report
Methodology
Between December 1, 2021 – January 3, 2022, Jungle Scout surveyed more than 3,500 Amazon sellers, including prospective and former sellers. Respondents represent 117 countries, all 20 Amazon marketplaces, and all relevant Amazon product categories. They are ages from 18 to 80+ and all genders and levels of education. This report focuses on small- to medium-sized business owners who have at least one live product listing on Amazon. This includes first- and third-party sellers earning $2 million or less in annual ecommerce revenue. See full report for more details.
Using the data
We encourage you to explore Jungle Scout's State of the Amazon Seller Report, and to share, reference, and publish the findings with attribution to "Jungle Scout" and a link to this page.
For more information, specific data requests, or media assets, or to reach the report's authors, please contact us at [email protected].
About Jungle Scout
Jungle Scout is the leading all-in-one platform for ecommerce sellers, supporting more than $50 billion in annual Amazon revenue. Founded in 2015 as the first Amazon product research tool, Jungle Scout today features a full suite of best-in-class business management solutions and powerful market intelligence resources to help entrepreneurs and brands manage their ecommerce businesses. Jungle Scout is headquartered in Austin, Texas and supports 10 global Amazon marketplaces.