WEBINAR & LIVE QA!
2021 Product Launch: A Year in Review
How do you maximize momentum on Amazon? We're revealing insider tips from our latest Million Dollar Case Study product launch! We'll share how our Jungle Creations product performed this past year, including tips and lessons learned so you can apply them to your Amazon business.
Tune in on Wednesday, May 25 at 12:00 p.m. CT / 10:00 a.m. PT
About the webinar
Get a complete financial breakdown of our product's performance and follow along for step-by-step strategies used for every stage, from product research to listing optimization.
In this webinar, Jake and Lenny will:
Outline the dos and don'ts of a winning product launch
Dive into the key stats and metrics of their Jungle Creations product
Answer your most important product launch questions live
---
Hosted by: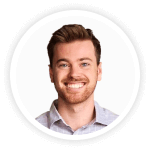 Jake Zaratsian
Scriptwriter & Presenter at Jungle Scout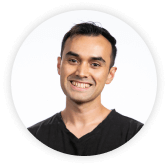 Lenny Smith
Video Marketing Manager at Jungle Scout
About Jake Zaratsian
Jake is a Jungle Scout expert with a wide variety of digital marketing expertise. He has worked as an Amazon marketplace consultant and ecommerce advertising strategist and has helped a range of brands grow their sales and profitability on Amazon.
About Lenny Smith
Lenny is an expert Amazon seller and one of Jungle Scout's original team members. From selling basics to special topics, Lenny shares his extensive knowledge of Amazon on our YouTube channel.