Amazon News Roundup, Volume 2
Seller chatter
There's a growing concern within the Seller community that Amazon is cracking down on accounts using product launch sites:
"Rolando, hey 👋🏼 what's the deal with some saying JumpSend is now not allowed by Amazon because of updated TOS" – Gideon
"I launched my first product and did the discounted giveaways using Jumpsend. After about week I received this email from Amazon stating I violated their rules. Has anyone else gotten this?" – Mohsin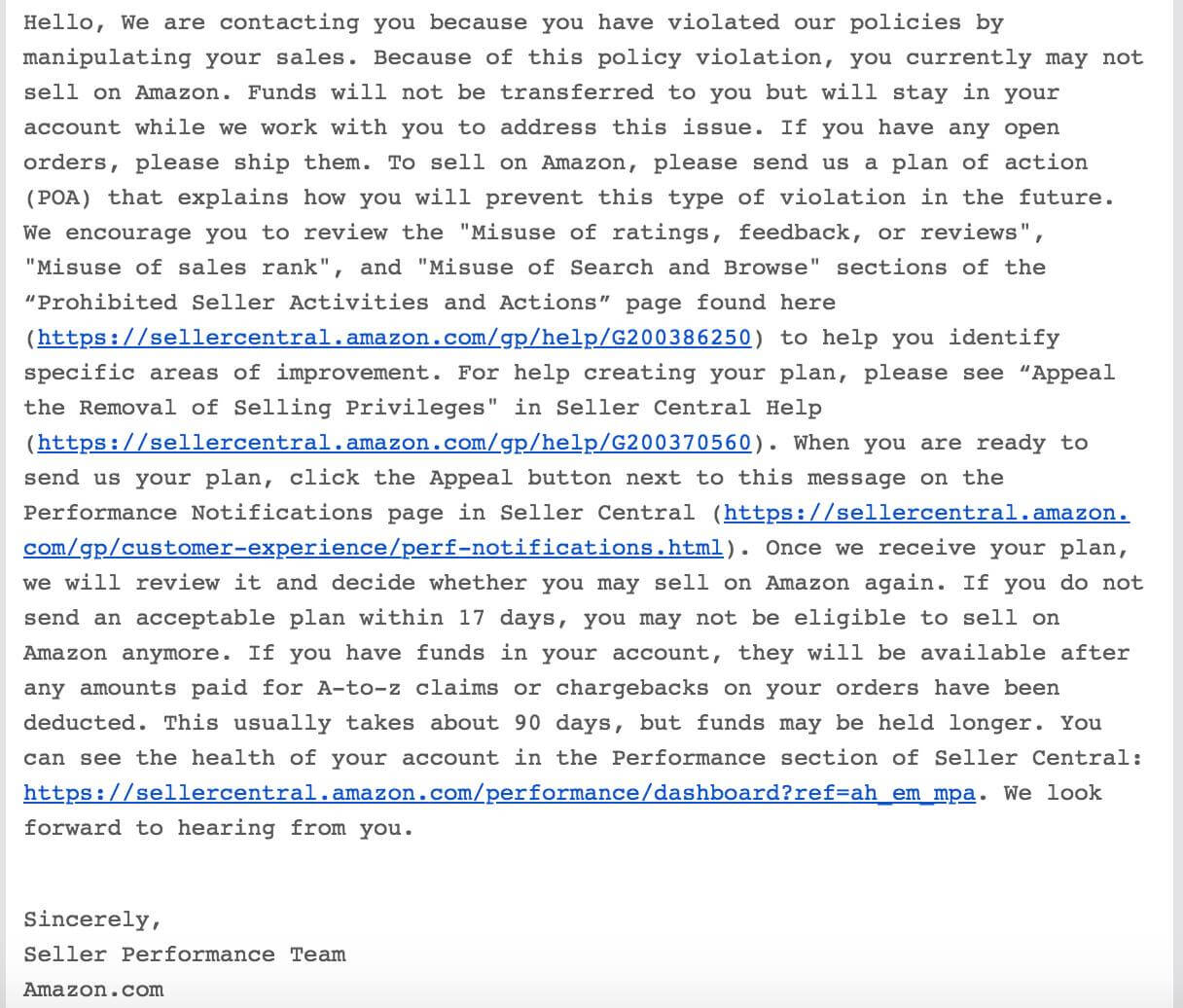 These are the links referenced in the above-pictured image:
My advice on this matter:
Get familiarized with Amazon's Terms of Service;
When using a product launch site like Jump Send, stick to the templated format;
DO NOT reach out directly to customers and ask for a review (allow this to happen organically).
Thousands of people are still having enormous success using Jump Send, so we have to be careful about jumping to any conclusions.
As a seller myself, I'm currently using Jump Send and have successfully launched several products at an 80% discount, and I haven't run into any problems.
Plus, our team is fantastic at continuously monitoring all customer concerns, as well as any Amazon-related Terms of Service updates, to ensure that Jump Send remains compliant and relevant to our customers.
Bear in mind, though, that there are many moving parts to a product launch. If an individual deviates, even in the slightest, from the templated format offered by a product launch service, it can trigger a violation of Amazon's Terms of Service.
Used as directed, and you shouldn't have any issues.
---
Want to get in on the chatter?
If you're a Jungle Scout user, join our members-only Facebook group:
---
Amazon crushes its Q1 earnings expectations
Below are some excerpts from Amazon's earnings report as it relates to Amazon FBA sellers (you can view the full report here):
Amazon and Whole Foods Market announced a third round of price cuts, offering new lower prices on fresh produce for all customers and expanded Prime benefits with more exclusive weekly deals on popular products across departments.
Customer demand for free, two-hour delivery from Whole Foods Market via Prime Now continues to exceed expectations. To meet this demand, Amazon and Whole Foods Market continue to grow the service in existing metros to serve even more customers and expand coverage to new metros, including the most recent delivery expansion to nine additional U.S. metros. Currently, delivery from Whole Foods Market via Prime Now is available in 75 U.S.metros, and grocery pickup from Whole Foods Market via Prime Now is available in 30 metros, with plans for continued expansion this year.
Amazon Day, a new delivery innovation that gives Prime members the option to choose a day of the week for their packages to arrive, became available to all U.S. Prime and Business Prime members. Millions of Prime members are now using Amazon Day, making it easy for customers to group and receive purchases, and, in many cases, in fewer boxes. Members can still choose from Prime's fast, free shipping options for any item they don't want to include as part of their Amazon Day shipment.
Key by Amazon is now available to millions more Prime members in 50 U.S. cities and surrounding areas. Additionally, Prime members can choose Key for Garage for secure delivery of Amazon packages, as well as to Key for Home and Key for Car.
Customers in the U.S. can now use their Flexible Spending Account and Health Savings Account debit cards towards eligible purchases on Amazon, eliminating the need to pay out-of-pocket or submit receipts for reimbursement.
Amazon now accepts New York-issued Supplemental Nutrition Assistance Program (SNAP) EBT cards as part of an online pilot launched in collaboration with the United States Department of Agriculture. Millions of beneficiaries can now use their nutrition assistance benefits to order groceries online and have them delivered directly to their door, including through free access to Prime Pantry and Amazon Fresh.
Amazon announced its new Selling Partner Summits in the U.S, a series of six conferences for small and medium sized business (SMBs) to help build their business in Amazon's stores. Each Summit will feature an Amazon-led educational track, experts lounge, and product labs.
Amazon launched more than 50 new and enhanced tools designed for SMBs to help build their business in Amazon's stores. Amazon invests billions of dollars each year on infrastructure, tools, and services that enable SMBs to reach new customers and successfully sell their products online.
Amazon announced Shipment Zero, the company's vision to make all customer shipments net zero carbon, with the goal of making 50% of all shipments net zero by 2030. To track this progress, Amazon will share its company-wide carbon footprint as well as related goals and programs later this year.
In the news this week
Need to know for Amazon FBA Sellers:
Also of interest:
Anything we missed?
Let us know what's important to you by filling out the following (anonymous) form: