Amazon Sellers and Amazon Associates… Can we all be friends? 🙂
I have recently been speaking with Dom Wells about the crossover between Amazon affiliates and Amazon FBA sellers. Dom is a successful Amazon Affiliate, as well as running Human Proof Designs, who help people make money from niche websites.
Most commonly classed as two totally different business models, Dom has some really insightful experience and thoughts on how Associates and Sellers can and should overlap.
I wanted to share this with the Jungle Scout audience, so I asked Dom to summarize his thoughts here for you. I hope this gives you some neat ideas for some tactics you can utilize in 2017!
You should also check out our recent post containing a tonne of strategies for Niche hunting in 2017.
_______
For a long time, the main way that internet marketers aligned themselves with Amazon was to become affiliates, or "associates", and build Amazon affiliate sites.
Many people still do this today – I make a living from it in fact. But times have changed. The gold rush with Amazon has been on the other side of the coin these past few years, with Amazon sellers.
Amazon Affiliates or Amazon Sellers?
Whether it's through the ever popular FBA or other means, using Amazon's platform to sell products can be very lucrative. Many people who once focused on Amazon affiliate sites have moved over to the other side of the platform, and focus instead on FBA.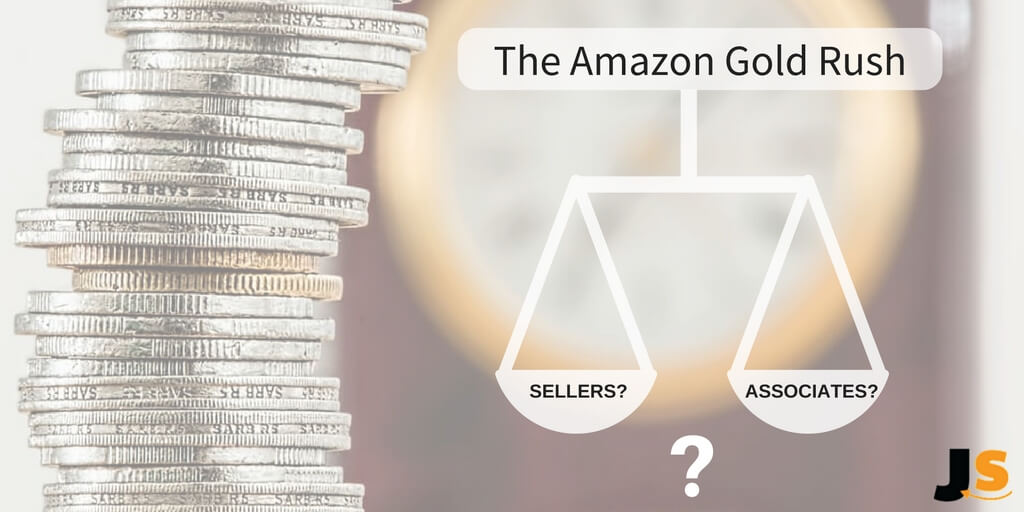 There are a lot of obvious differences between the two business models, and each has its fair share of pros and cons. One thing that I've seen very few people talking about, and something that I consider to be untapped, is the areas where Amazon sellers and associates can overlap.
Today's post is going to talk about the synergy that exists between being an Amazon associate and being a seller. How both parties could leverage this to boost their knowledge of the market, work towards getting higher seller rankings, and ultimately make more money; because that's always the end goal.
You'll be able to take action on some of the things in this post almost immediately, but for those more willing to play the long game, there are a few other strategies I will outline as well.
First up, let's look at how Jungle Scout has changed the research I do as an Amazon affiliate. This tool is very much designed for sellers, but what a lot of people don't realize is that it can be used for product research that will hugely benefit affiliates as well.
Even Shopify store owners could get a lot of use out of Jungle Scout, but that's a story for another day…
How Jungle Scout Helps Amazon Affiliates Make More Money
Back in 2013, long before Jungle Scout was around, I built an Amazon site in the luxury watch niche. Over time, I ranked the site for what I thought were some pretty lucrative search terms. Things like, "Best Rolex" and "Rolex Submariner Review". The search volume wasn't really that high, but when a watch sells for five figures, even 1 or 2 sales a month is going to get you a nice paycheck.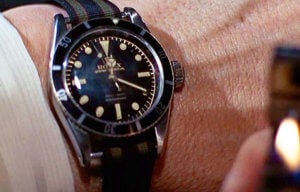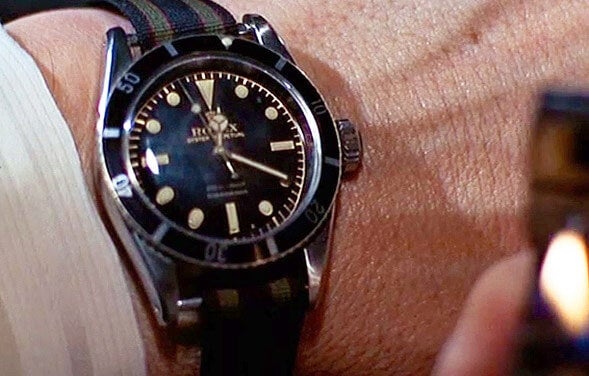 I knew that there weren't going to be a whole lot of people buying Rolexes on Amazon, but I figured there must be some, and again, I only wanted to capture a handful of monthly sales.
Fast forward to 2016, and I think that site has only ever scored 1 Rolex affiliate commission, and a couple of other thousand dollar watches on top of that. I couldn't figure out whether it was because my content wasn't high-end enough, because I needed to put my site visitors through an auto-responder, or something else.
Jungle Scout gave me the answer. There just aren't any buyers picking up Rolexes on Amazon:
Jungle Scout's
Extension
is a great, sure fire way to see information on Amazon products, fast.
If the best Rolex is getting only a dozen sales per month across the entire Amazon platform, even if I ranked number 1 in Google for every single Rolex Submariner keyword, I'd struggle to fluke a sale. No wonder the commissions this site was picking up where so sparse.
With this insight, I was able to really dig into the watches that do sell on Amazon. Thanks to the data from Jungle Scout and Amazon's best seller list, I was able to start finding watches that were moving very well. This site now picks up daily sales and has seen something like 500% increase in money earned.
Ok, so it's focusing on far less expensive watches, but without Jungle Scout I never would have had access to this data. It's definitely changed how I do my product research for affiliate sites, especially the ones I research and build for other people. It's a tool that every affiliate should be utilizing.
Between 70 and 100 people every month commission my company to build them an Amazon affiliate site, and Jungle Scout helps us make sure we pick winning products most of the time.
Next up, let's look at the other side of the aforementioned coin.
How Affiliate Sites Can Benefit Amazon Sellers
There are actually multiple ways that Amazon sellers could use affiliate sites to their advantage. These methods all rely on either the seller owning their own site, or on them reaching out to an existing site owner. A smart way to do it would be to consider both.
1.) Get New Product Ideas
You already have great methods for getting Amazon data thanks to Jungle Scout and other known research methods, but did you ever think to consider the data affiliates get?
I used to own a shaving site that promoted razors, brushes, and soaps. I got dozens of commissions per day. What I ALSO got though, were commissions on razor stands, shaving bowls, strops, blades, and pretty much every other product you could think of.
Some of the same products kept earning me commissions again and again, even though I'd never directly promoted them. If I had launched an FBA style product in this niche, I would have had instant access to dozens of product ideas, and would also have known which brands or "types" of products were selling the most.
Sure, you can get this data by looking at Best Seller Rank (BSR) or other things on Amazon itself. But what I found was that it wasn't always the products with the higher BSR that were selling the most, and it definitely wasn't always the product types with the highest BSR.
Besides, it's really useful to be able to log in to your dashboard and get an instant overview of what is, and what isn't selling well. Additionally, you get a good insight into "pairings" and what items typically get bought together.
In Q4 2015, that site had sales data for over 1,600 products. Thinking of scaling horizontally in your niche? This data will definitely give you insights.
How To Get Your Hands On This Data
There are two real ways of getting your hands on this data:
1.) Reach out to successful affiliates in your niche (you can find them easily enough) and ask them. I wouldn't just straight out ask them like that, but you should be able to befriend them. Explain that you're looking to expand in your niche, and ask if they can give you some insights.
2.) Build and rank your own affiliate site. This is definitely going to be a long-term play, because it's going to take you up to 12 months to really get a lot of sales data. But there are other advantages to having your own site that you we will go into below.
Again, you could always do both.
2.) Increase Your BSR
I shouldn't need to explain the advantages of increasing your BSR, but did you think about how affiliate sites can contribute to this?
Again, you can do this by either reaching out to existing affiliates, or by having your own site. The basic concept is that you can use affiliate sites to send traffic directly to your product listings. You could write/commission reviews of your products to place on your own site or an affiliate's site, or you could ask them to feature your product in "best of" posts.
You're not exactly asking them to go and leave a bunch of 5 star reviews on Amazon's platform, so this isn't a breach of their terms (until they change their mind again).
Not only is this extra traffic going to give you a boost in sales revenue, it's also going to lead to an increased ranking on Amazon's platform, which in turn leads to more sales. It's a double win.
It also means that your sales aren't 100% reliant on Amazon's platform as well, so let's call it a triple win.
3.) Diversify Your Sales
I'm not suggesting you go all out and launch your own eCommerce store to sell directly from (though that is of course an option), but having a site you control that can send traffic to your product listings is only a good thing.
At the very worst case, you're diversifying your traffic streams, and in the best case you are giving yourself a huge advantage over your competitors.
It does also give you a fair amount of risk mitigation as well. If something ever DID go wrong with your Amazon listings or even your account, you'd have the option to go it alone and sell on your own site to the audience you'd have built up over time.
Quick Win Strategies And Long Term Plays
What I've outlined in this post gives you a couple of different strategies, some of them are more quick win, while others are definitely more long term.
My recommendation would be to do both. For the quick wins, start building relationships with other affiliate sites. I'm not talking about going straight for the huge WireCutter type sites, but instead seeking out the smaller affiliate sites. The ones that rank well, get decent traffic, yet aren't run by a huge team.
Start relationship building with these people and see if you can get some product features or guest posts. Maybe you can even pick their brain for new product ideas or improvements too.
At the same time, get your own affiliate site started and get it ranking in Google. If your brand is something that you will be selling for a long time and you are invested in, then it makes sense to play the long game here and spend the months in getting your site to rank in Google.
Need help?
There are people who can help you do this (such as us). The possibilities once you have your own affiliate site ranking are huge, and you can scale in many different directions from there, in a very leveraged fashion.
If you are giving serious thought to starting an affiliate site to supplement your business, then get in touch with me and my team will get you started.
Get your hands on the latest Niche hunting strategies plus a free download of 1000+ niches for 2017 here.
---
About The Author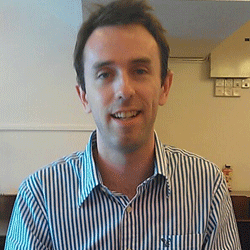 Dom Wells runs HumanProofDesigns, a website to teach others about affiliate marketing, and to help people like you with ready-made niche sites that are worth buying.