Amazon News Roundup, Volume 13
Seller chatter
Prime Day 2019. It came, it saw, it conquered.
Starting July 15th, and running through the 16th, shoppers flocked to Amazon for amazing Prime Day deals.
And Amazon wasn't the only winner. Third-party sellers raked in the profits as well. Even our own team members enjoyed the mid-summer gold rush.
"I forgot how insane Prime Day is!!!" – Carlee Peszko, Jungle Scout CX Specialist
Members of the Amazon Competitive Edge group on Facebook saw an increase in sales, too.
"A little spike for wholesale, big spike for private label running deals." – Todd W.

"Great sales!" – Libbie C.

"2.5x sales [on] day 1, and 2x [on] day 2." – Randy P.

"Normally sell 40 a day but sold 405 Monday and 278 yesterday! I'd spent a huge amount of time optimizing PPC leading up to it and it paid off." – Joseph W.

"Went great; still going strong! July is looking to be my highest month this year." – Rachel D.
However, not everyone had a great Prime Day.
"July has been hard for me and I can't figure out why." – Shannon S.

"Overrated. No difference to other days for me. Last year, same story…I think it's only for big discounts products and then products with high margins who can take the discount cuts." – Arjan B.
Unfortunately, I also missed out on the big Prime Day sales.
But that was my own fault. 🙁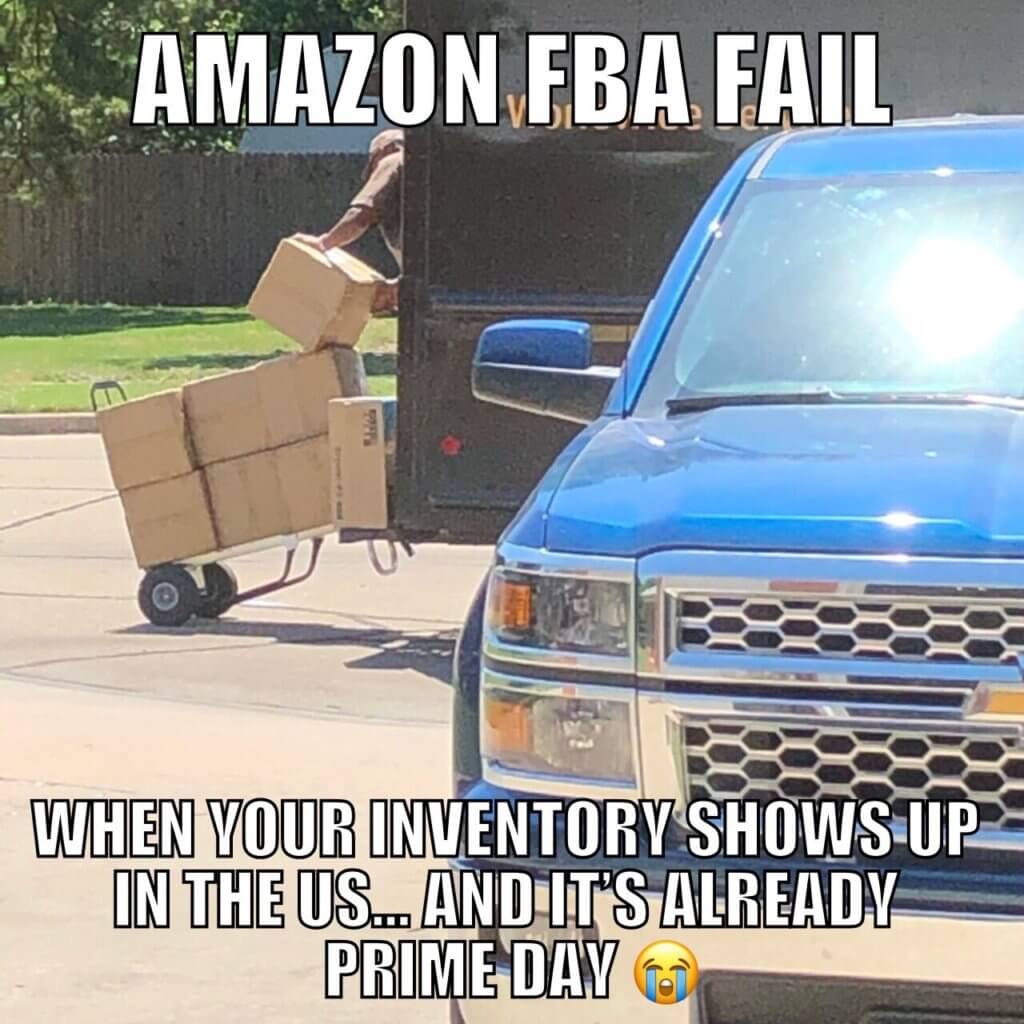 However, though most sellers claim their Prime Day 2019 was a success, does the data say the same?
Prime Day 2019: What are the real numbers?
According to Amazon, the 36-hour event was bigger than both Black Friday and Cyber Monday combined.
In an Amazon press release, issued on Wednesday, July 17, Jeff Bezos said:
"Members purchased millions of Alexa-enabled devices, received tens of millions of dollars in savings by shopping from Whole Foods Market and bought more than $2 billion of products from independent small and medium-sized businesses. Huge thank you to Amazonians everywhere who made this day possible for customers."
It's interesting to note that Jeff thanked the indpendent small and medium-sized businesses.
Earlier this year, Bezos told shareholders: "Third party-sellers are kicking our butt in sales."
So that shout-out, as inoccuous as it may seem, could be a sign that Bezos is doubling down on his Amazon FBA/third party seller strategy.
After all, it's that strategy that has helped Amazon continue to grow.
Yet Amazon isn't the only retailer to benefit from Prime Day 2019.
Amazon's competitors are getting in on the midsummer rush, too.
According to Forbes, data from global search intelligence company Captify indicates that while Amazon's search traffic ("search index") was up 184% yesterday (compared with the two days prior to Prime Day), Walmart achieved gains of 130%.
And Best Buy trumped ALL major retailers with an index increase of 255%!
The first day of Prime Day saw an increase in visits to online retailers across the board. It accounts for 66% of the lift in revenue.
Twenty-seven percent of the lift, on the other hand, was caused by an increase in conversion. While the remaining lift is due to higher average order value.
Forbes' even suggested that, because of its success, we could see Prime Day every month.
Hopefully, by then, I'll have learned how to properly order inventory.
I should have taken our own advice!
---
Want to get in on the chatter?
If you're a Jungle Scout user, join our members-only Facebook group:
---
Amazon FBA seller news this week
Need to know for Amazon FBA Sellers
Prime Day data starts rolling in, and shows Amazon is not the only winner – Forbes
Amazon says this year's Prime Day surpassed Black Friday and Cyber Monday combined – CNBC
Amazon updates seller agreement after scrutiny from Germany – Ecommerce Bytes
Also of interest:
The biggest abuser of forced arbitration is Amazon – The American Prospect
Amazon faces probe in Europe over use of merchant data – The Wall Street Journal
Alexa-enabled devices top Amazon Prime Day's best-seller list so far – CNET
Anything we missed?
Let us know what's important to you by filling out the following (anonymous) form: