Welcome to Amazon Unboxing!
Jungle Scout's newest video series is tearing down product listings and taking names.
Throughout the series we'll be looking at products with high revenue and a low number of reviews to inspire sellers, like you, to replicate the process.
First up, a product that makes $35,000 in sales per month with only 80 reviews.
What?!
In the first episode of Amazon Unboxing Joel and Adam reviewed Maddie Rae's Slime Glue. Check out the product for yourself!
Our product teardown involves just 4 simple steps:
1. Find a product idea. 🔎
Using the Jungle Scout software, Joel and Adam found a list of potential product ideas to further investigate. They filtered the results to find products with minimal reviews and high sales.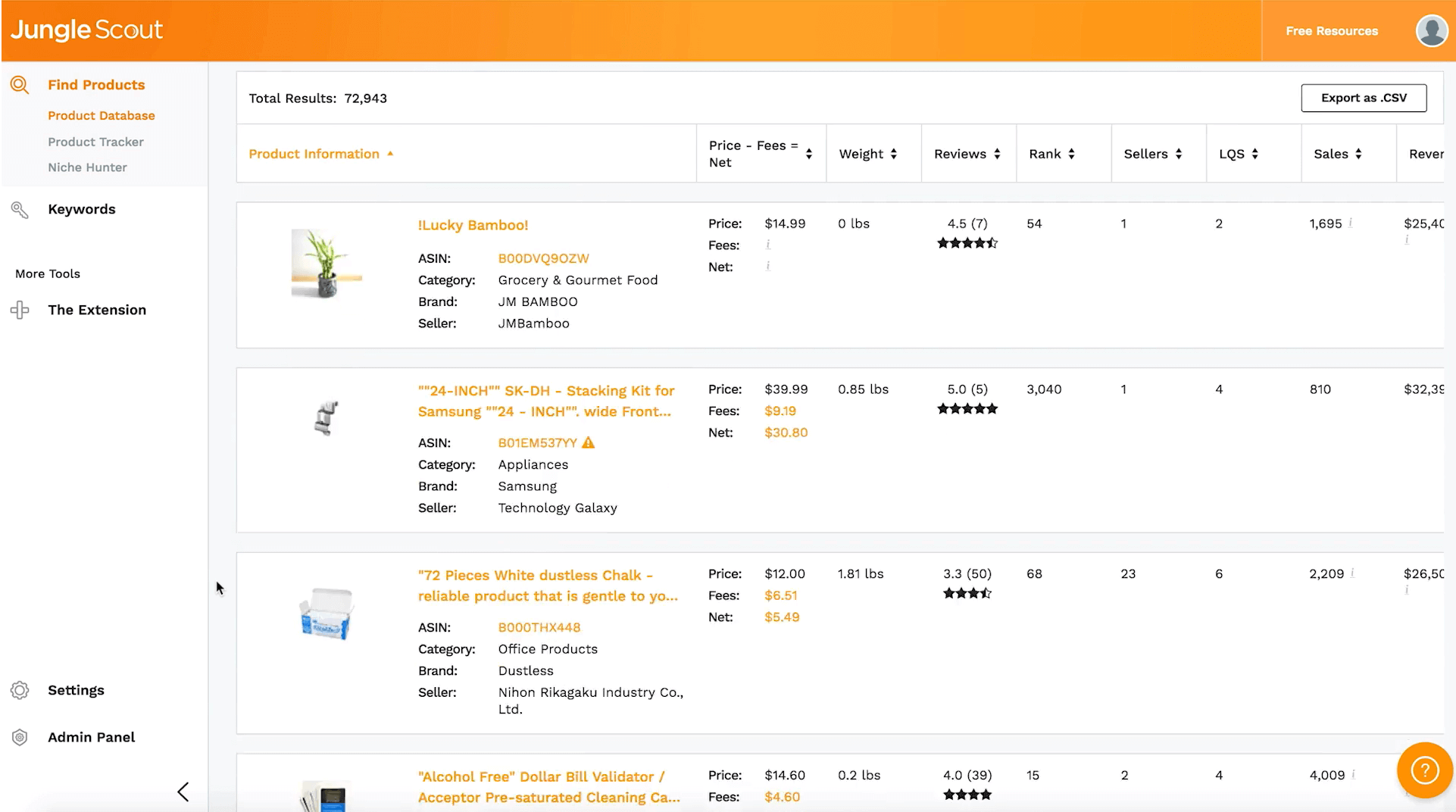 Next, they took their shortlist of potential products over to Amazon.com to validate using the Jungle Scout Chrome Extension.
As it turns out, slime glue in the Arts, Crafts & Sewing category was a top contender!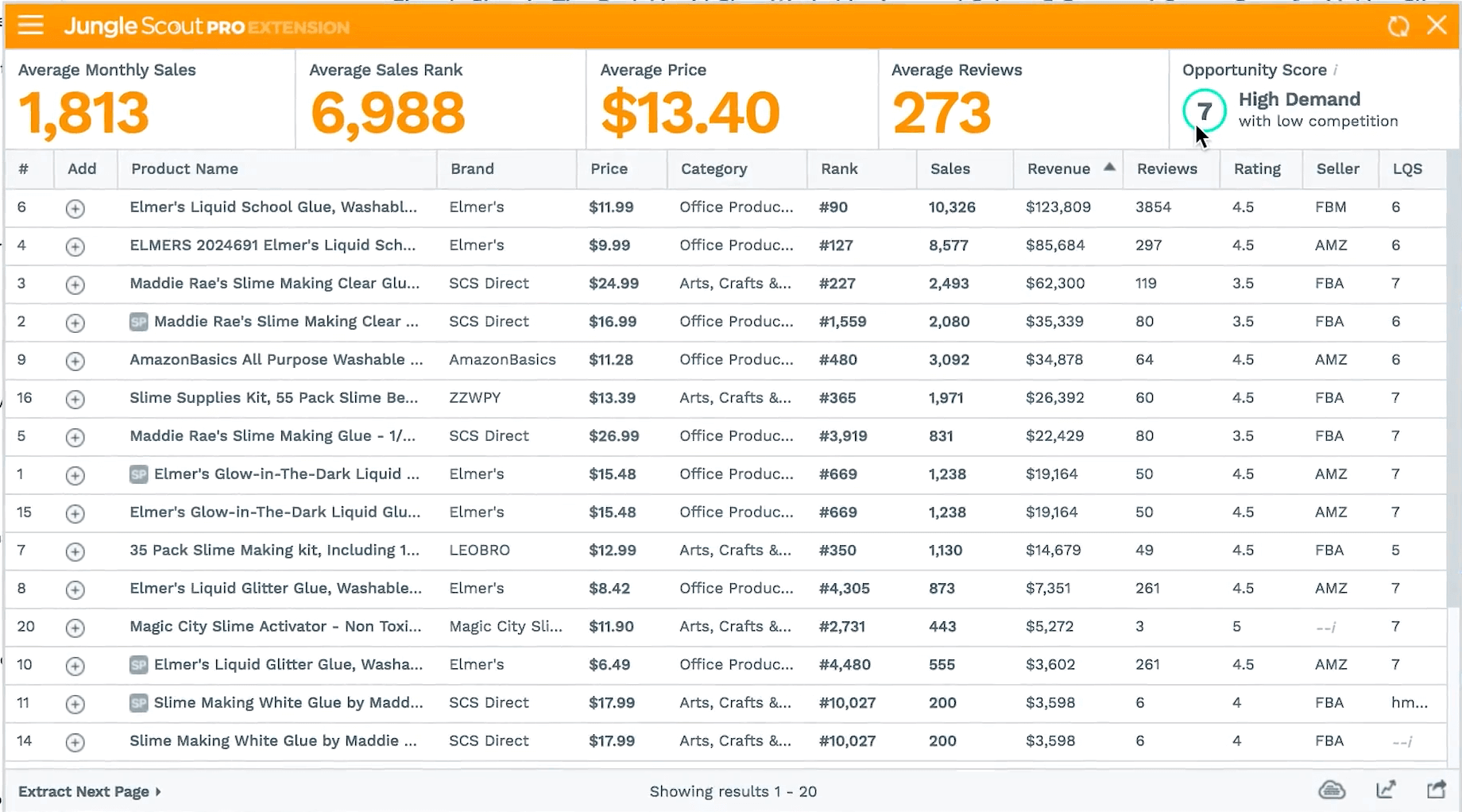 This is a prime example of a product with a high opportunity score. We can see the monthly sales clearly indicate high demand. And with such low reviews, there is definitely room to join the competition.
2. Teardown the listing. 🚧
Once we zoned on our targeted product, we went right over to the Amazon listing to tear it apart. The key elements to focus on are the product title, featured bullets and most importantly, the reviews!
We like to look at the 1-star reviews first and work our way up. This way, we can see what issues customers are having so we can find ways to improve the product.
Now when it's time to find a supplier, we have a list of criteria that our version of the product must have in order to solve the customer's problems. In your product listing, you can highlight all of these new features that make your product superior to your competitor.
Read more: Learn all about Keyword Scout to optimize keywords for your listing.
3. Email Breakdown 📨
After purchasing Maddie Rae's Slime Glue we heard…nothing. Radio silence from the seller. No one followed up on the purchase or customer satisfaction. A true missed opportunity for the customer to rate the product, which could have led to a review!
Nothing to teardown here, but keep in mind – an automated email follow-up is a crucial opportunity to add reviews to your listing.
4. Buy and Unbox! 📦
This is where the fun starts. We're analyzing the product packaging, searching for any inserts or instructions, and basically judging the overall appearance upon unboxing.
How can this be improved?
This is your opportunity as a seller to offer additional value to your product. Include instructions (if necessary), jazz up the packaging, and make sure any labels have all the facts. Your customer shouldn't need to research the product in order to use it!
Final Score
The final score given to the product from the first episode was 74/150. So sorry Maddie Rae, but you failed.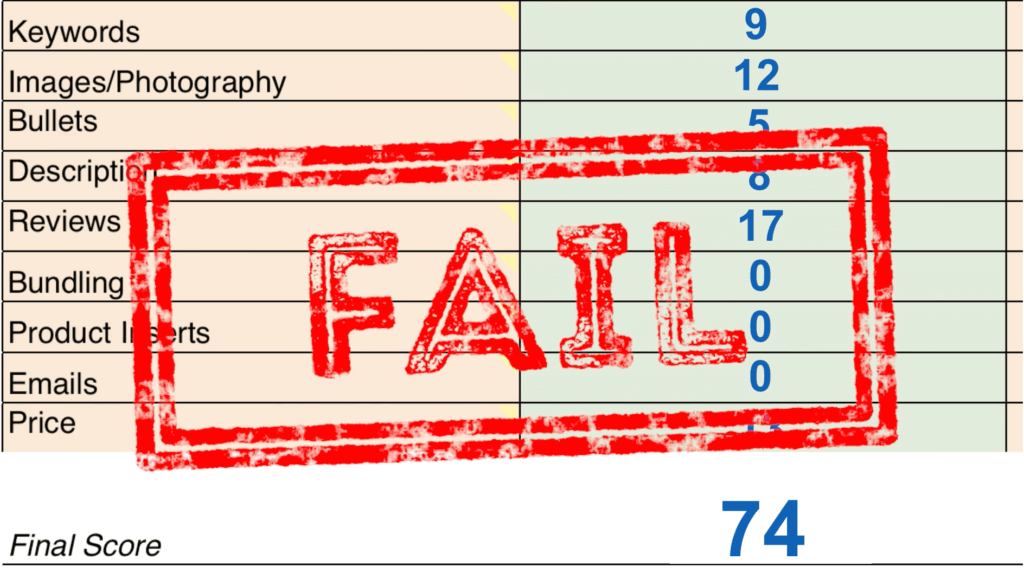 In each episode of Amazon Unboxing, Joel and Adam use the Amazon Unboxing Scorecard to grade each product and give out a final score. Go grade your own listing today and grab your scorecard now!
[render-active-campaign style_num="4″ class="save-pos" form_id_num="222″ redirect_on_success="https://www.junglescout.com/product-ideas-thank-you/" overlay_color="gray"]GET YOUR SCORECARD[/render-active-campaign]
Remember:
During your product research phase, look out for some of the key elements we discussed. You don't have to necessarily order a product from the competition like we did, but having a physical comparison really allowed us to see where we could make improvements if we decided to source a similar product.
If you choose to take on your own unboxing challenge, let us know in the comments below! Joel and Adam will be back with a new episode every Wednesday at 11am. Sign up below so you don't miss out!