Admit it. Baby Yoda (aka The Child) has your heart.
So you probably want to own a Baby Yoda likeness or gift one this holiday season. Well, too bad. That's not going to happen.
And while it's a bummer for you, it's a mistake that might be costing Disney millions.
What is Baby Yoda?
In November 2019, Disney debuted Disney+, a streaming platform that includes thousands of selections from their incredible 96-year history. But, not only can you watch classics like Snow White and the Seven Dwarves, Avengers: Endgame, and Toy Story 4 on the platform, Disney is also offering up new shows.
The most popular new show is "The Mandalorian", a spaghetti-western-inspired tale set in the world of Star Wars.
"The Mandalorian" follows a mysterious, helmeted bounty hunter who is paid to track down a target by the nearly-extinct Empire.
Turns out the bounty hunter's target is a baby version of the popular Star Wars Jedi Master, Yoda. Dubbed "Baby Yoda" by everyone, the adorable puppet-like creature has quickly become the subject of online discussions.
Just how popular is Baby Yoda?
Baby Yoda has been taking over social media, with memes that transcend seemingly every theme or genre.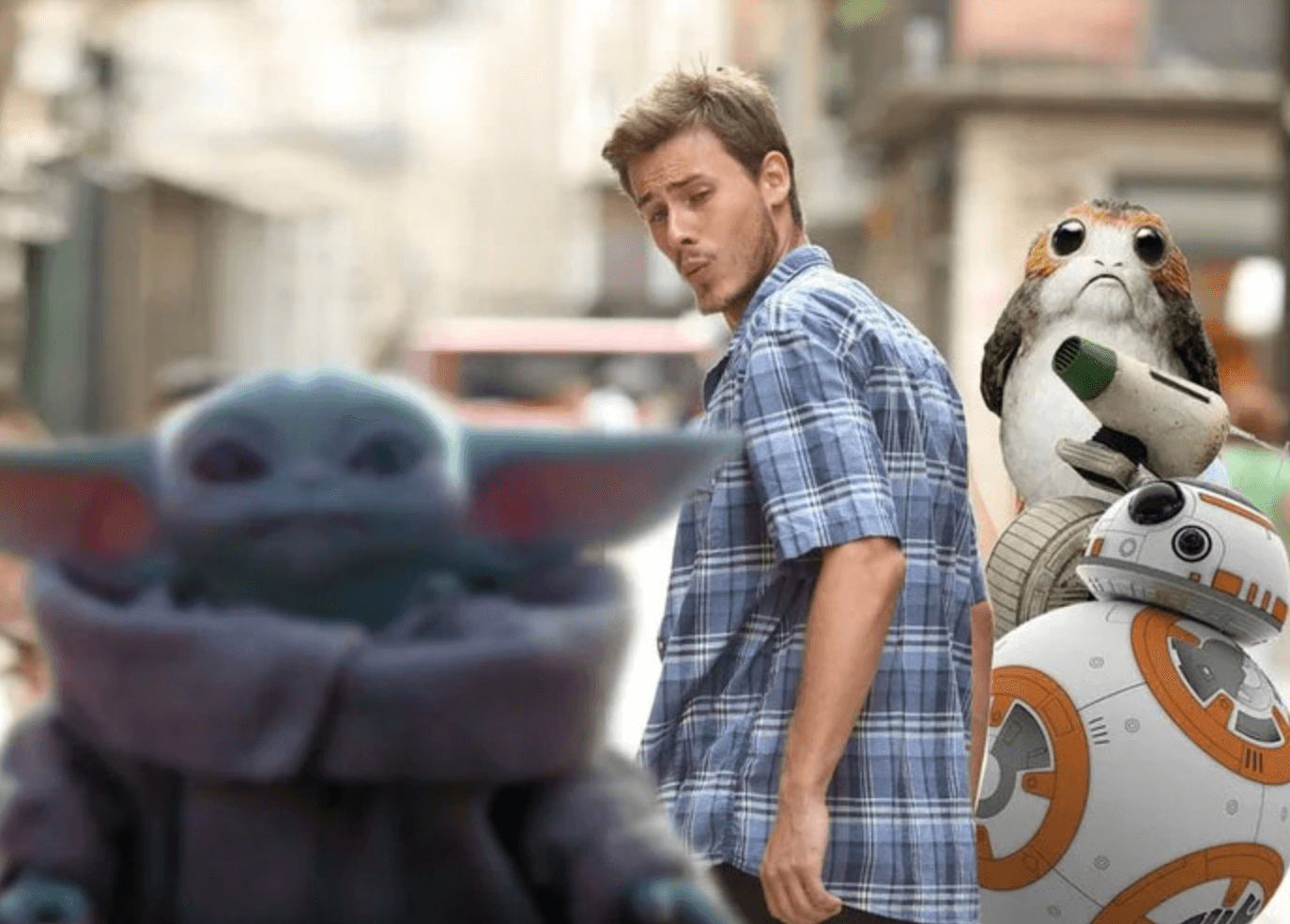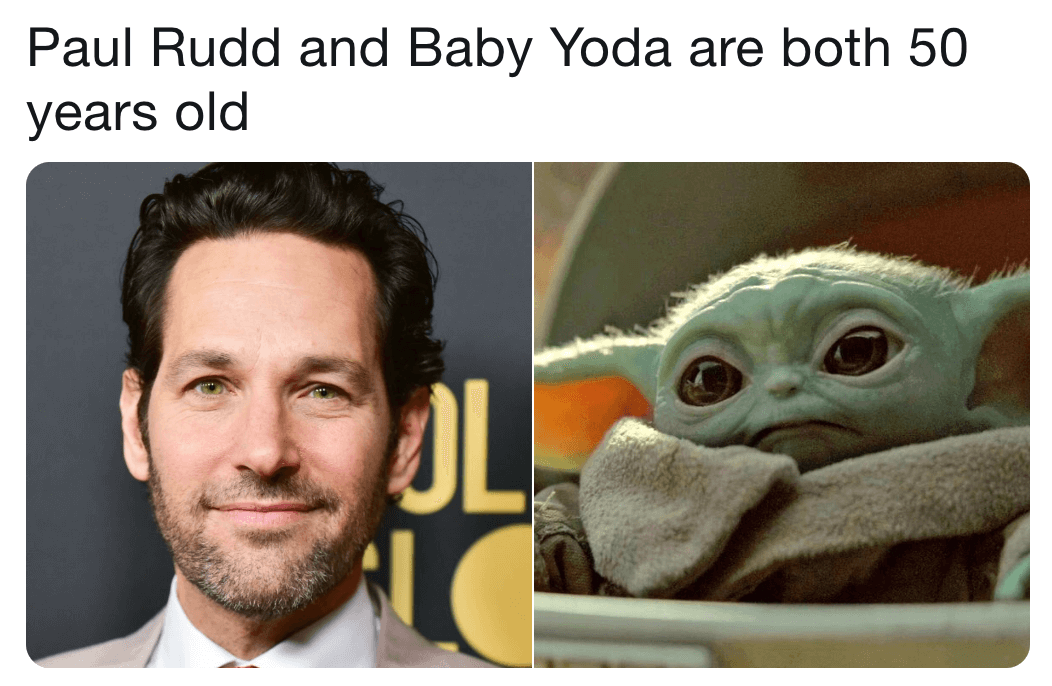 In fact, Forbes reported this week that Baby Yoda was out-trending nearly all of the 2020 Presidential candidates on social media, with 2.28 million interactions. Baby Yoda is trailing only Joe Biden (8 million), Bernie Sanders (2.9 million), and Elizabeth Warren (2.53 million).
Despite the little green bugger's popularity, though, if you try to find a toy of him this holiday season, you're out of luck. There are no official Baby Yoda toys anywhere to be found!
Where's the Baby Yoda merchandise?
Now, if there's one thing that Disney is good at, it's merchandising.
In October we reported that Frozen's Elsa costumes were by far the most popular Halloween costumes on Amazon, grabbing spots #4 and #7 on the top 10 list a full two months ahead of Frozen 2's release.
Similarly, the theatrical release of "Star Wars Episode IX, Rise of Skywalker", will not appear in theaters until December 20, 2019, more than two weeks from the time this article was written.
Still, Amazon is swarmed with a wide variety of toys and merchandise for Rise of Skywalker.
Books depicting the upcoming film's art, Lego sets, model kits, action figures, and masks are already available on the retail website. And since Star Wars likely won't enter the public domain at least until 2072, these are sure to be officially licensed goods.
Still, there are no Baby Yodas. What the heck, Disney?!
What is the lack of Baby Yoda merch costing Disney?
Amazon is a huge search engine for shoppers with literally billions of keywords being entered onto the platform each day.
At Jungle Scout — an all-in-one platform for selling on Amazon — we can read this data in order to provide insights on the trending and popular products all across Amazon. Our Keyword Scout tool also provides actual search volume for keywords on Amazon.
As of this writing, the keyword phrase "Baby Yoda" has more than 90,000 searches on Amazon in the last 30 days, an increase of 7,203% over the previous 30-day period.

"Baby Yoda Plush" has 27,444 searches in that time, an increase of 4,782%.

Similarly, the key word phrase "Mandalorian" has a search volume of 125,949 for people searching Amazon for products related to the show.
There's no doubt the demand for Baby Yoda-
everything
exists.
If all these potential shoppers could purchase Baby Yoda merchandise, how would Disney fare?
If we enter the search term "Frozen 2" into our Keyword Scout tool, we can see that Frozen 2 has 162,369 30-day searches. Using another one of our tools, Jungle Scout's Extension, our sales estimates for that term shows that just the Top 16 product search results for that term are averaging 4,038 monthly sales at an average of $25.08 per product.
(4,038 sales x $25.08 price per product) x 16 products = $1,620,368.64
With those 16 products on Amazon alone, Disney is raking in an approximate $1,620,368.64 per month on Elsa and the gang every month.
If we think Disney would make the same amount of Baby Yoda products (16) and the sale-to-search (conversion) ratio would be roughly the same as Frozen's (~40% — determined by search volume to sales), translating that with Baby Yoda's numbers would net Disney 2,238 sales per month. Next, let's assume the average product would also cost $25.08
Here's how much Disney would stand to make per month:
(2,238 sales x $25.08 per product) x 16 products = $898,064.64
And that's just for one month for one product searched on Amazon!
Considering Disney won't have any official Baby Yoda merch available until February at the earliest, they'll be missing out on three months (November-January sales), or a total of $2.7 million lost ($898.064.64 x 3).
No Baby Yoda over the holidays = potential $2.7 million lost.
Don't forget the trends.
"Baby Yoda" searches increased throughout November by more than 7,000%. Plus, December is prime holiday shopping season, so the character's popularity and demand are only likely to increase.
What Baby Yoda merchandise IS available on Amazon?
Shortly after "The Mandalorian" debuted the enigmatic, green toddler, news broke that Disney finally had merchandise for the character and the show. Unfortunately, it was pretty disappointing.
All of the products on Amazon were nothing more than print-on-demand shirts, mugs, puzzles, etc. — none of which were at the quality one would expect from the multi-billion entertainment giant.
As of this writing, the majority of these "consolation prize" products lack reviews. What few there are aren't so great. Below is a quote taken from a review of a $22.99 t-shirt with baby Yoda's likeness:
"Extremely Disappointed with this purchase!! Ordered [a] Men's 3XL and it looks like a Men's Medium shirt. Shirt is also very cheaply made. For the cost it should be a better brand of T-shirt. Again I am very disappointed!!!"
Despite the questionable quality, the merchandise performs well.
The top 47 products for the search term "baby yoda" are currently selling an average of 1,842 units per month for $22.85 per sale.
Too Little, Too Late?
Obviously, Disney realized their mistake.
Earlier this week, they debuted the first Baby Yoda plush from entertainment licensee, Funko Pop! The only trouble is, the products won't arrive until May 2020, five months after the first season of the show comes to a climax (December 27, 2019).
Amazon and other retailers are taking orders for the figure. As of this writing, pre-sales for the cutest-goblin-in-the-world are at 9,300 per month and growing for its Funko, and over 5,000 for the plush Baby Yoda pre-sales.
Where did Disney go wrong?
Since 1977's release of "Star Wars Episode IV, A New Hope", merchandising and Star Wars have gone hand-in-hand.
When Star Wars' original distributor, 20th Century Fox, worked a deal with Star Wars' creator George Lucas for merchandising rights, Lucas held onto them for the franchise. And it seems to have paid off.
Variety reports that the move boosted Lucas' net worth to $5.5 billion.
Disney is no stranger to merchandising themselves though. While Disney won't release the sales data surrounding the property, Tim Nollen of MacQuarrie securities estimates that merchandising from the first Disney-made Star Wars film, "The Force Awakens", earned Disney $5 billion in revenue.
Supposedly, their licensing fee is 10%, higher than the typical 7-8% fee by their competitors (Variety), which meant they netted a cool $500 million from just the one film by itself.
So while it's possible that they failed to see the excitement Baby Yoda would generate in advance, it's unlikely. The last "cute" Star Wars creature — Porgs — appeared in the eighth installment of the franchise. And Disney debuted plush versions of the Porgs well in advance of the film's 2017 release.
Two years later and Amazon data shows that plush Porgs are still selling close to 1,000 units per month on Amazon alone.
We theorize that Disney had a deal fall through with one of their suppliers or licensing partners. In addition, increased tariffs, protests in Hong Kong, and controversies surrounding factories in southeast Asia may have all been contributing factors to a lack of Baby Yodas during the U.S. holiday season as well.
No Baby Yoda, But Plenty of Other Star Wars Goodies on Amazon
So what are the top trending Star Wars gifts for the season? Here are the Top 9 Best Selling Star Wars Products on Amazon:
1 – Lego Star Wars Advent Calendar (6,728 monthly sales)
2 – Star Wars Black Series StormTrooper (3,342 monthly sales)
3 – Star Wars Klo Ploon 6-inch Figure (2,580 monthly sales)
4 – Star Wars Vintage Knight of Ren Figure (1,872 monthly sales)
5 – 3D Illusion Star Wars Lamp (1,402 monthly sales)
6 – Star Wars Luke Skywalker Battle Simulation Helmet (1,260 monthly sales)
7 – Star Wars Baby Boys 5-Pack Bodysuits (890 monthly sales)
8 – Hasbro Gaming Star Wars Bop It Game (815 monthly sales)
9 – Star Wars Vinyl Laptop Stickers (703 monthly sales)