In case you have not seen the notice in Amazon's Seller Central yet, the Fulfillment by Amazon (FBA) fees will be increasing on February 18th, 2016. This is not the first time that sellers have experienced a price increase by Amazon fees, as just earlier in 2015 there was a similar fee increase. This change is a result of changes in Amazon's own expenses, which include the cost of fulfillment, transportation, storage, and customer support. Or so they say….of course, this increase in revenue could very well be a direct boost to the bottom line of profit!
You can see read Amazon's full update on the FBA fee changes here.
How much are these costs going to increase, and what can you do about them?
I have taken Amazon's table of price changes, and included a column for the percentage change year over year. You can see the tables for both Standard Size Products: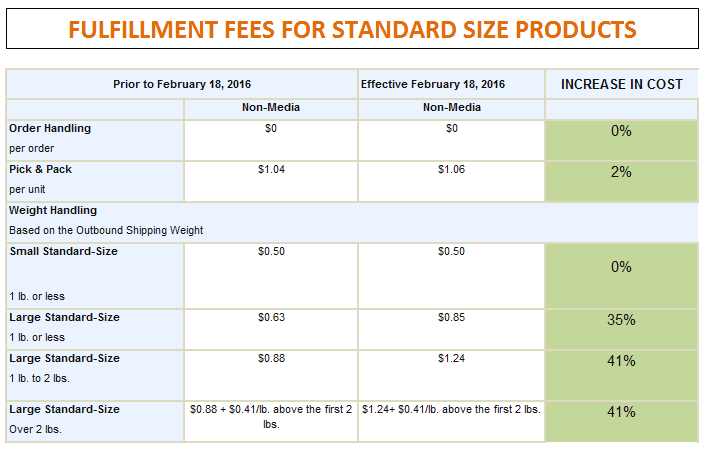 and Oversize Products: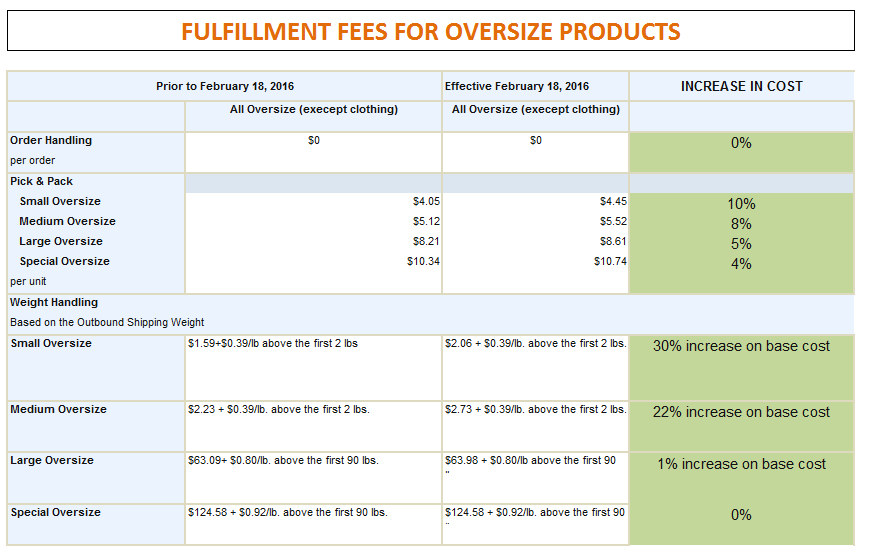 It is interesting to see how the price increases get steeper for as the sizes increases for the Standard Size Products, and decrease as the Oversize products get bigger. One possibility there is that there is a bulk of products that fit that criteria, of either larger Standard Size Products or Small Oversize products, so there is a bigger revenue opportunity there for Amazon to charge more for products in that range.
Amazon does lay out a few examples of what these changes mean for various products, I think that they are helpful so I have dropped those images below so that you can get an idea of the impact per product type: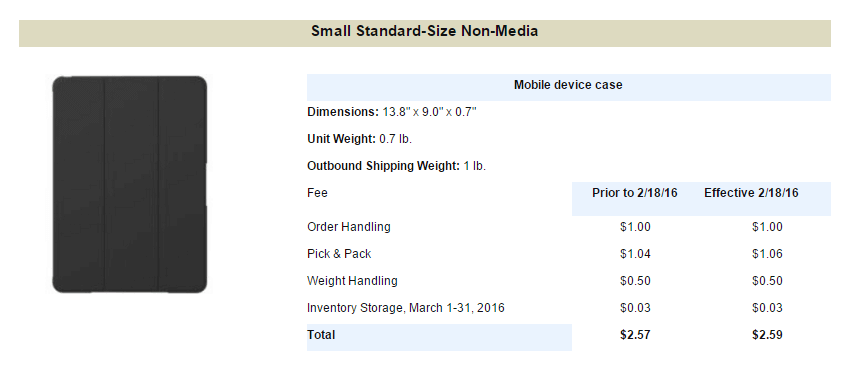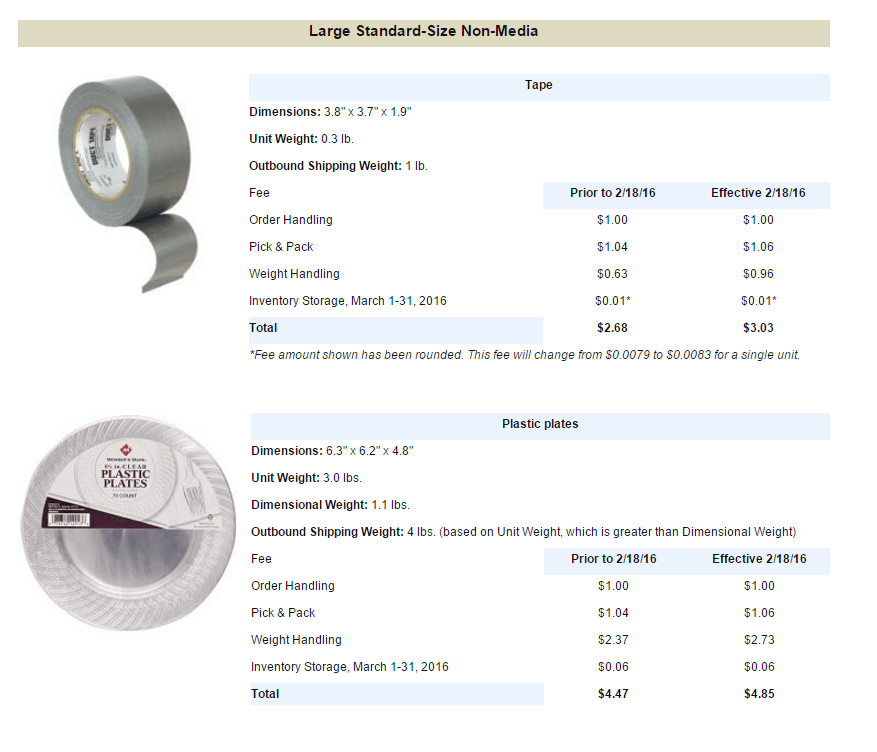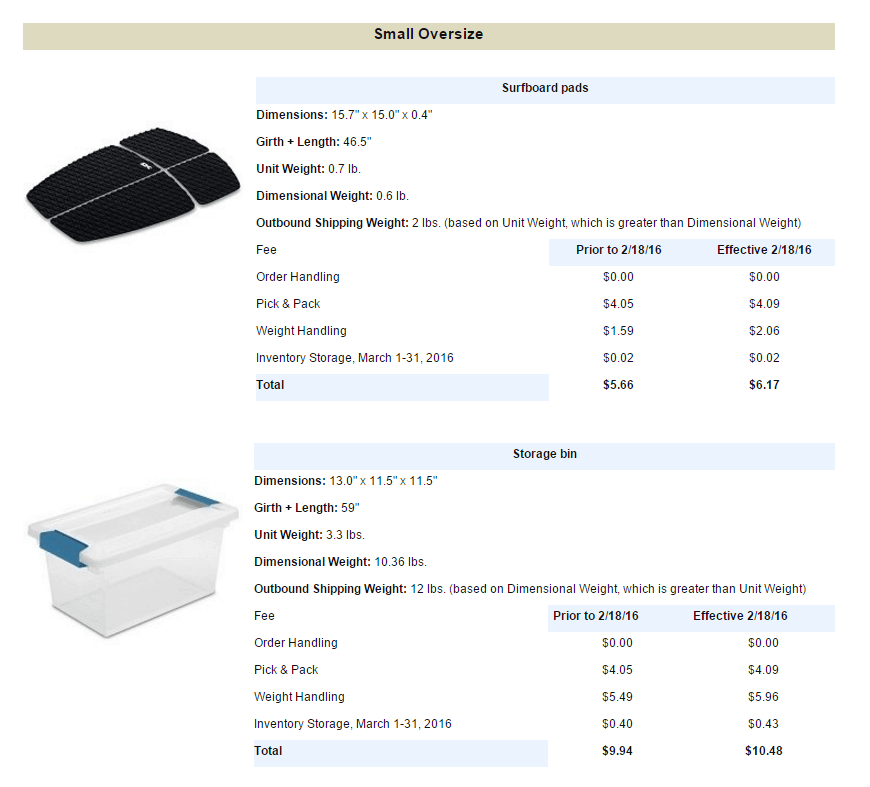 HOW TO ADJUST TO THE FBA PRICE INCREASE?
Well, there are two simple approaches to this, as in any increase in any cost you may see in your business: absorb the increase in cost and make less in profit, or pass along the cost to your customers and charge more for your product. I don't think that there is a one-size-fits-all prescription for this, it will ultimately be your decision, but it is just important to be aware of the costs increases.
If you are currently selling your products on Amazon, I don't think that this should effect your two main priorities, of generating sales (both organic and via Pay Per Click advertising) and customer reviews. I believe that if you have a well-oiled selling machine with great rankings on your main organic keywords, the revenue you generate will more than offset the increase in costs that we'll see in mid-February.
One thing to note: One of the very valuable features of Jungle Scout (both Jungle Scout Pro and the Web App) is the ability to see FBA Fees with your other key Jungle Scout data. We will update our fee calculator along with Amazon's updates, so you will be able to see what the updated costs are come February 18th, 2016. So when analyzing your profit margins using the Extension, you will still be able to get an accurate (down to the penny) assessment of what the FBA fees are with any given product.