Rapid Amazon product alerts
Keep an eye on products you're tracking or selling to monitor change in price, reviews, and more.
Start today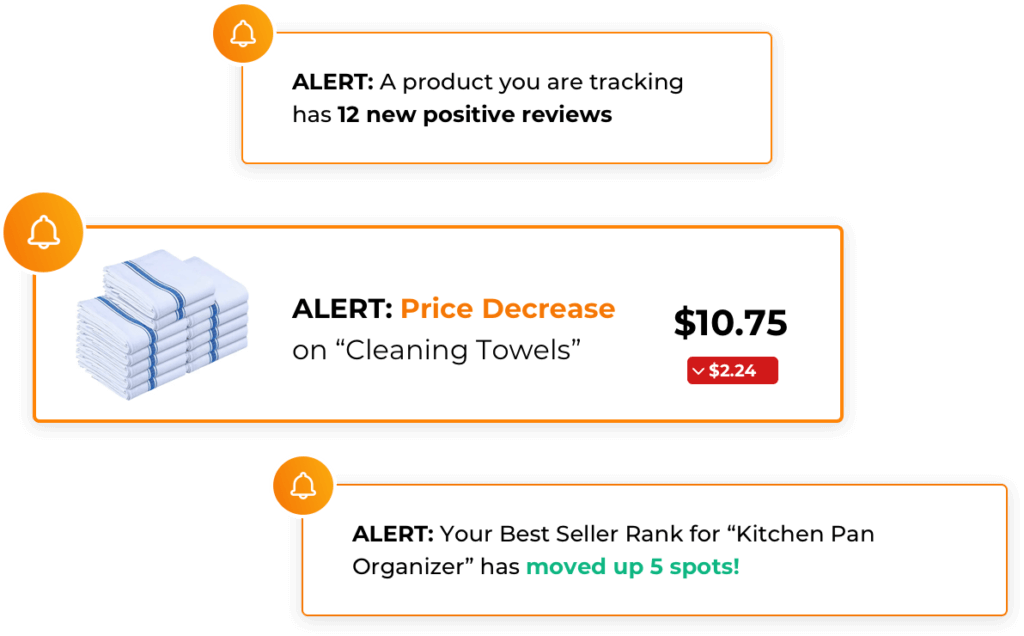 What are Alerts?
Jungle Scout's Alerts keep you informed about critical Amazon product changes so you can take action fast — whether you're looking for a product to sell or keeping your listings optimized over the competition.
Customize Amazon product alerts
Keep an eye on critical Amazon business metrics with customized in-app Amazon product alerts. Monitor changes to Amazon products including product titles, images, category, and new sellers to a listing, and set custom alert thresholds for changes in pricing, Best Seller Rank (BSR), and product rating.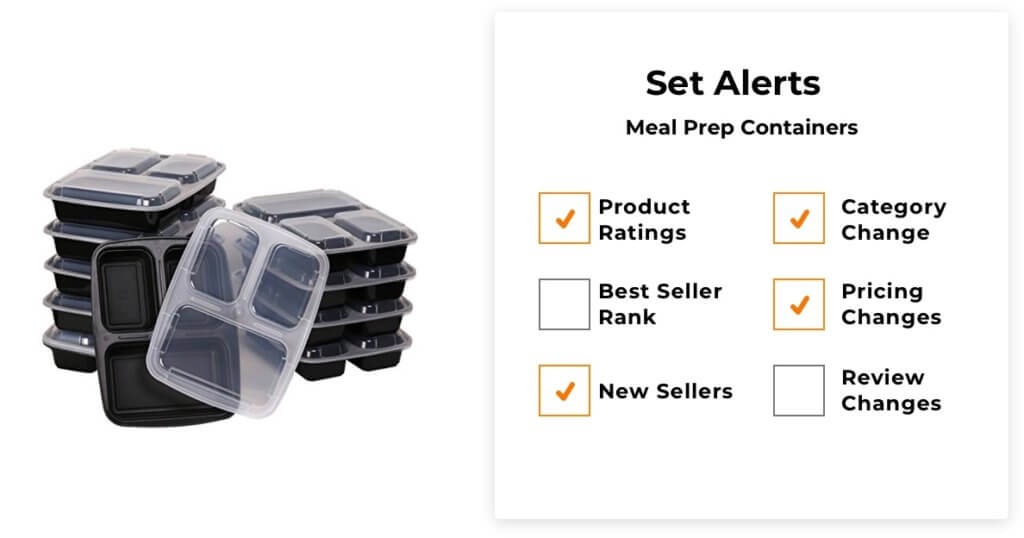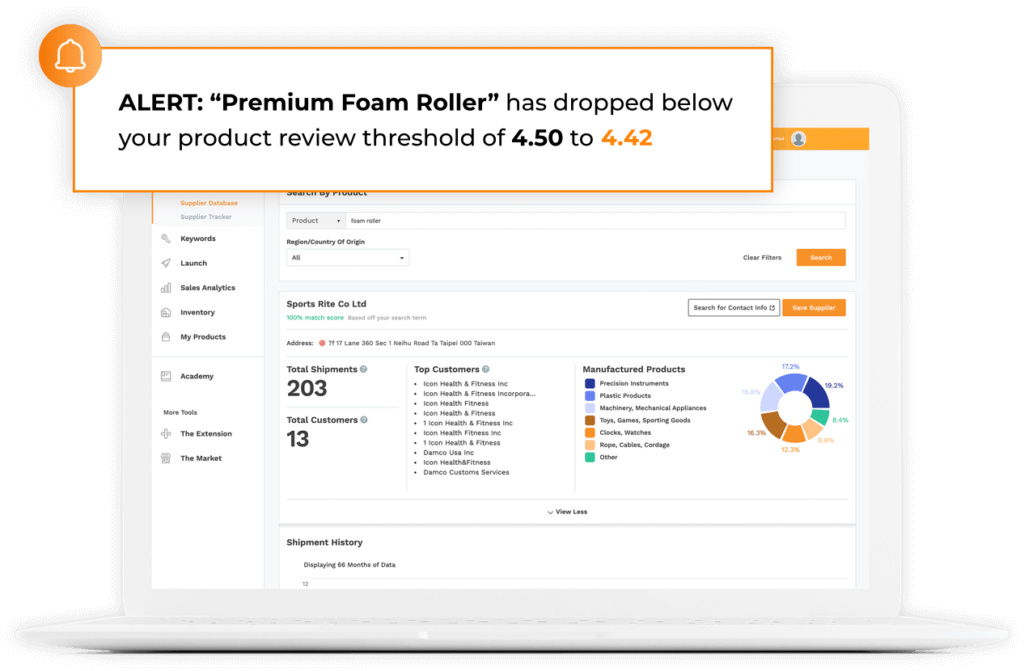 Track product review changes
Keep a close eye on your listings with Amazon product review alerts. Be notified when overall product star rating drops below your custom threshold (to the decimal), and for any new reviews, deleted or unavailable reviews, or for losing or gaining Buy Box ownership.
Monitor new product opportunities
Whether you're looking for your first product to sell on Amazon or scaling your FBA business with new products, you'll want to track competitive Amazon products to monitor their performance. Use Jungle Scout's Alerts to track changes in a product's price, BSR, reviews, or other listing features to assess the potential of these opportunities.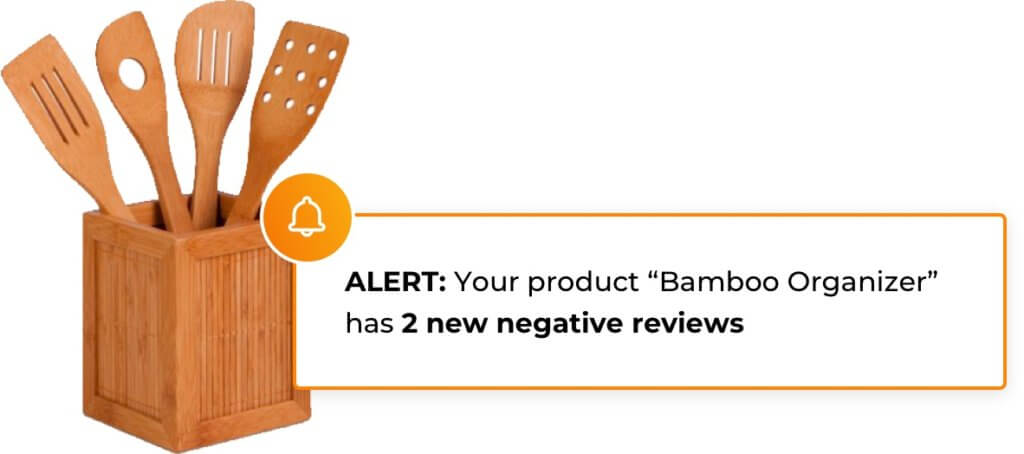 React to listing problems fast
Make sure you know of any risks to your Amazon product listings including listing availability, new negative reviews, or low stock. Set alerts so you can identify and investigate potential challenges and take action quickly to respond to reviews, reorder inventory, and more.
View regular performance snapshots
Get a daily or weekly email snapshot of your Amazon business with a summary of all alerts so you can review and track changes over time. Track the big picture of your business performance with sales and profit updates featuring revenue and cost metrics, and monitor your inventory to take action on any stock reorder needs.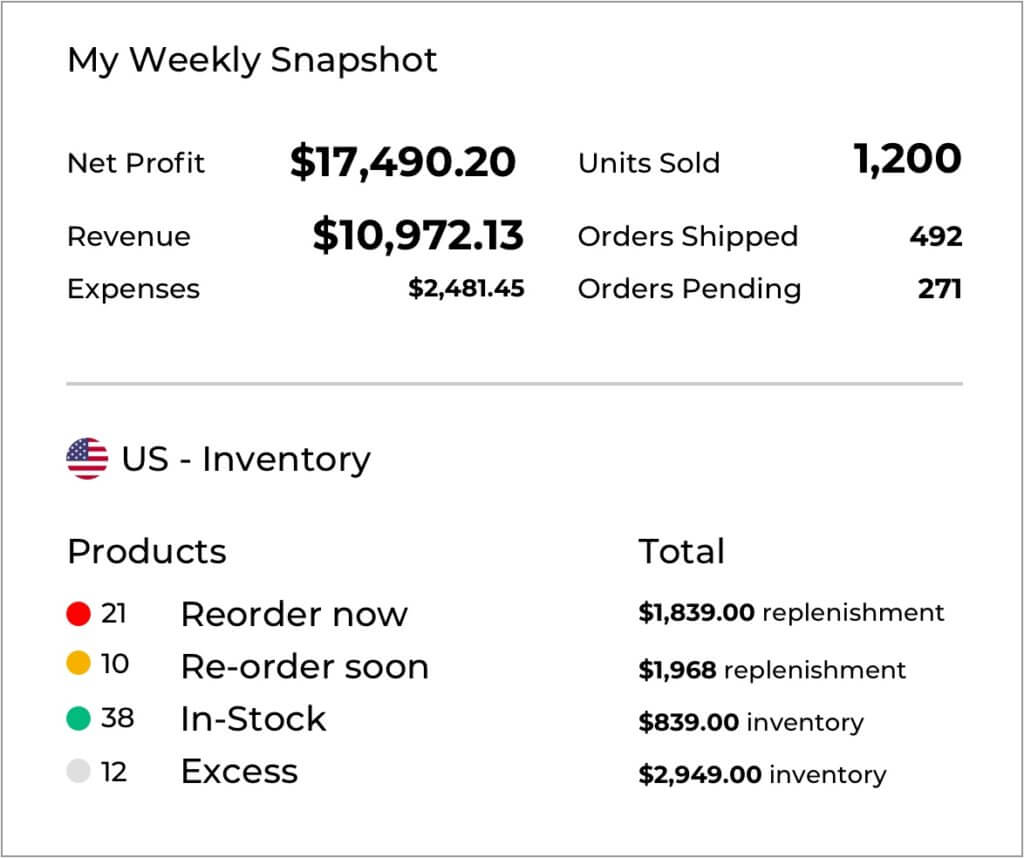 Track your financial success on Jungle Scout
Risk free, 14-day money back guarantee.
Sign up today