Hi, I'm Greg.
Selling on Amazon was the catalyst that enabled me to change my life — and I want to help other entrepreneurs and brands realize their potential. Seller success stories are not only inspiring, but keep me focused on making Jungle Scout even better.
My Jungle Scout story can be defined by acorns. This metaphor has been a constant in my entrepreneurial life, starting with just a small seed of an idea that transformed into something larger than I could have imagined.
The Early Years
I grew up in suburban Washington D.C. (Olney, Maryland to be exact) with two brothers and supportive parents — a happy childhood.
Even as a kid, I had entrepreneurial curiosity. I fell in love with tinkering and building things.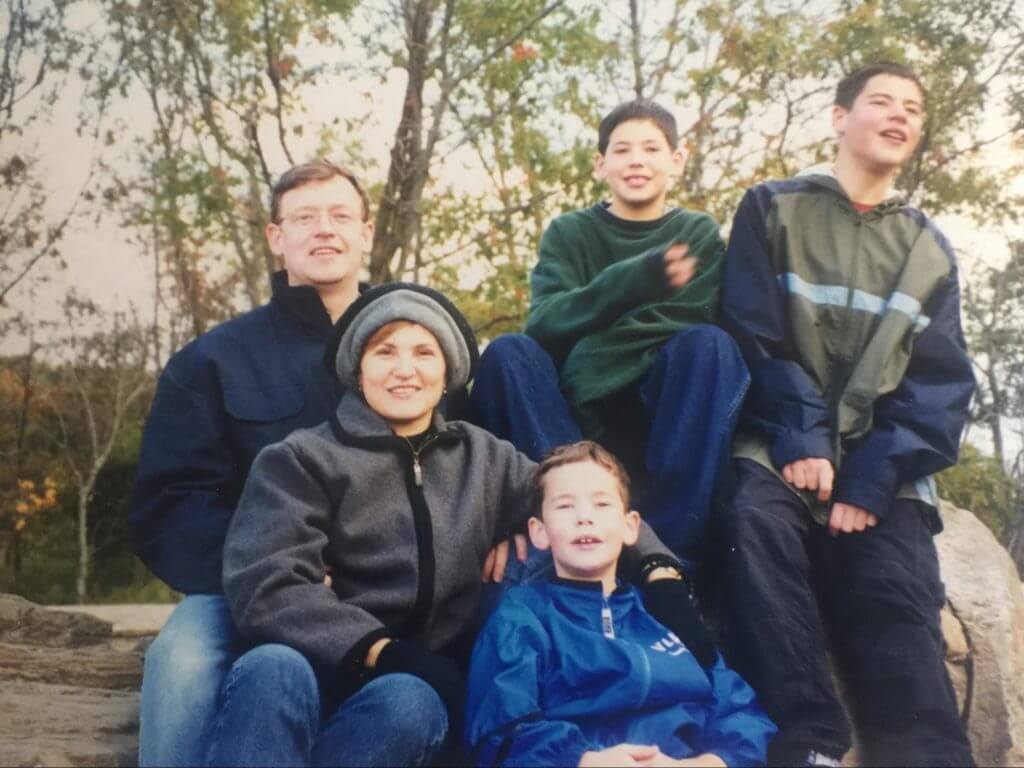 Here I am with my little side hustle: I bought a bunch of candy at Costco, then made a game where you rolled dice for a chance to win the candy. I charged one dollar per roll at the community yard sale. I entertained many happy (repeat) customers!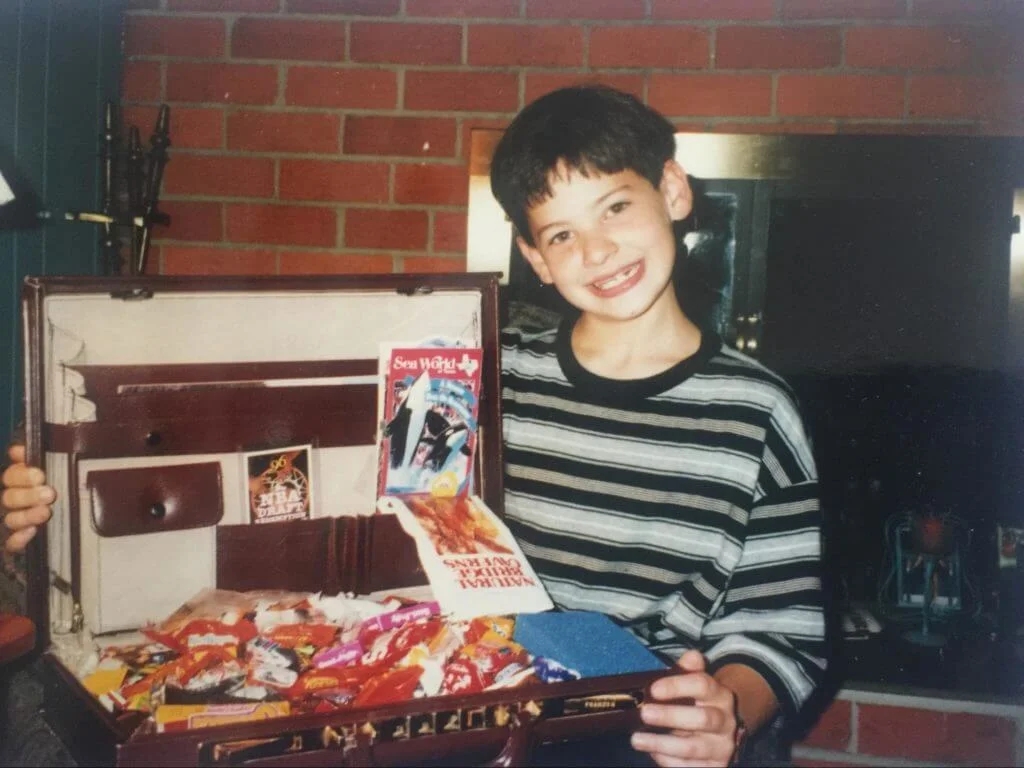 Enter the acorns: I created my first "business" at the age of 10, selling painted acorns. I'm not sure why I thought it would be a big hit, but it was easy to do, no one else was selling acorns, and I could experiment with my business model.
Don't be surprised when I tell you it wasn't a huge success.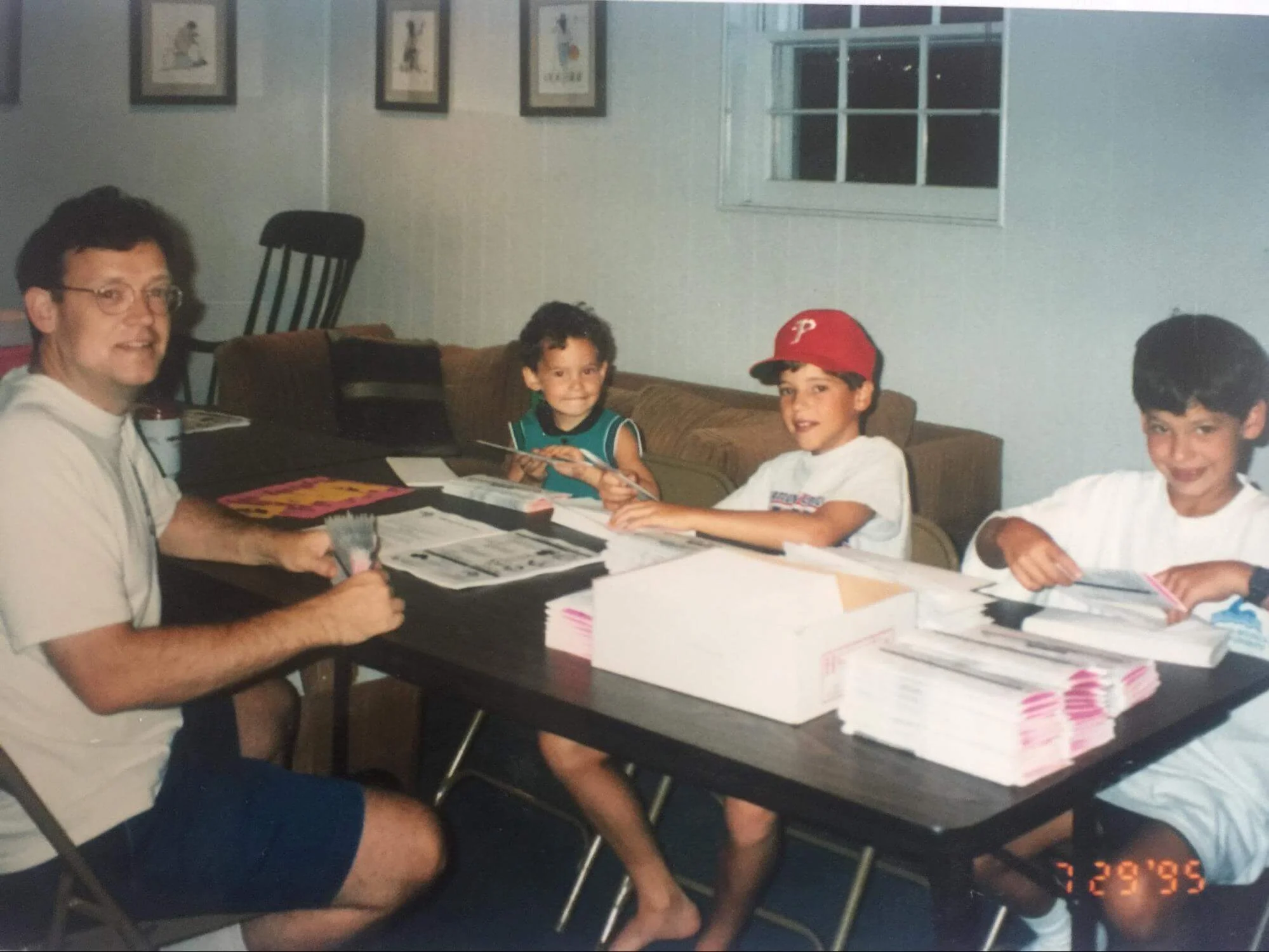 However, the acorns were enough to inspire my next venture: pedkey.com, a business that put a working key in your motorized scooter.
Now, that was quite successful! So much so, that GoPed, a competing service, shut me down for Intellectual Property infringement. While I was disappointed, it was a moment of affirmation that a 14-year-old could attract the attention of the big dogs.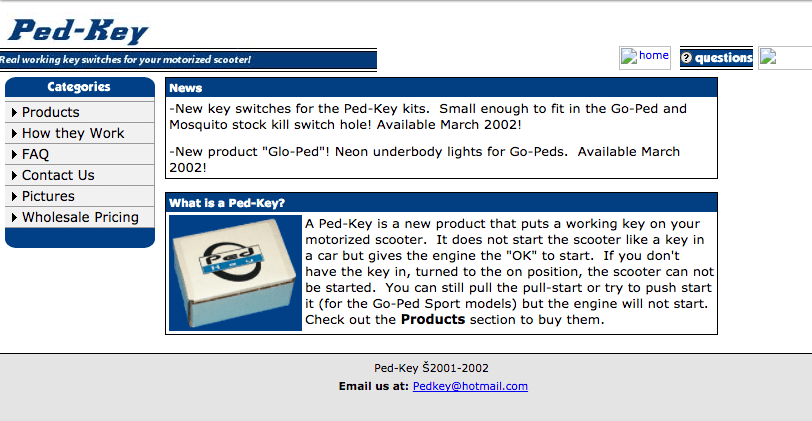 The Post-College Pivot
I thought that any entrepreneurial dream was possible — until I became a corporate civil engineer.
Like many impressionable 22-year-olds venturing out into the world, I felt a little out of my depth. But the truth is, I just needed a boost of self-confidence before I could start on my own.
This is where I began planting my figurative acorns again: I started small and grew naturally. Tipped off to the potential of selling on Amazon, I sold my first widget in 2013. That's not that long ago, but in Amazon years, it's virtually an eternity!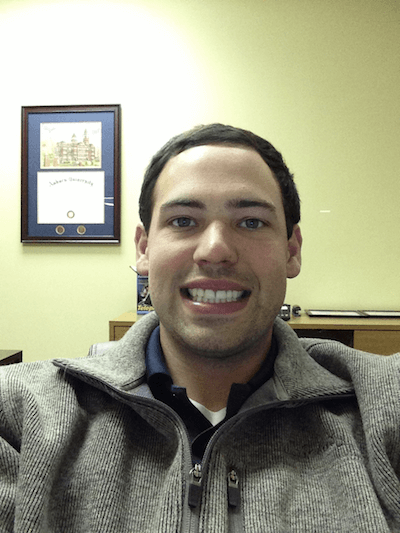 In 2013, I was a civil engineer in Pensacola, Florida. That meant a cubicle in front of a computer, and if I was lucky, visiting an oil rig. I spent nights and weekends searching Amazon for as many wholesale products as possible and then selling them. I was able to find and sell three dozen products and match my corporate salary within the year. Win!
NOT-SO-TYPICAL DAY AT WORK
Helicopter trips were a rare perk of the job.
The Genesis of Jungle Scout
My free time was devoted to finding the right products to sell. I scoured Amazon product pages, filled out Excel spreadsheets, and discovered suppliers. Rinse and repeat.
I was surprised by how monotonous life was after college. Weren't your 20s supposed to be filled with fun and friends?
It was time to plant another proverbial acorn.
I wanted my first post-college business to address the painstaking process of finding products to sell on Amazon.
This was my idea when I built the first iteration of Jungle Scout: a simple Chrome extension that aggregated public data for every Amazon product page.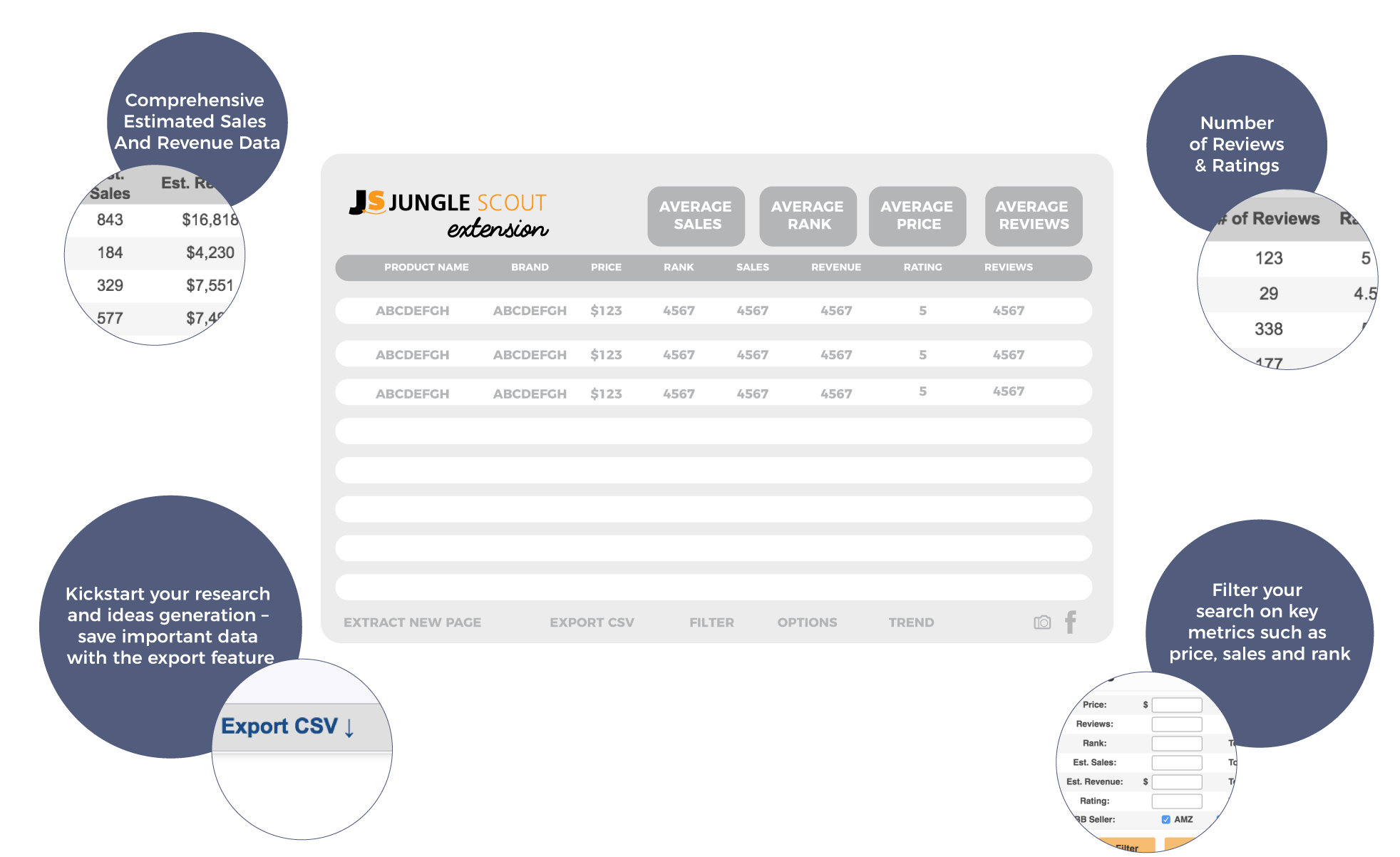 Two weeks later on Friday, February 13, 2015, I launched a "Minimum Viable Product" that executed everything that I hoped. This is the first Jungle Scout landing page designed by yours truly: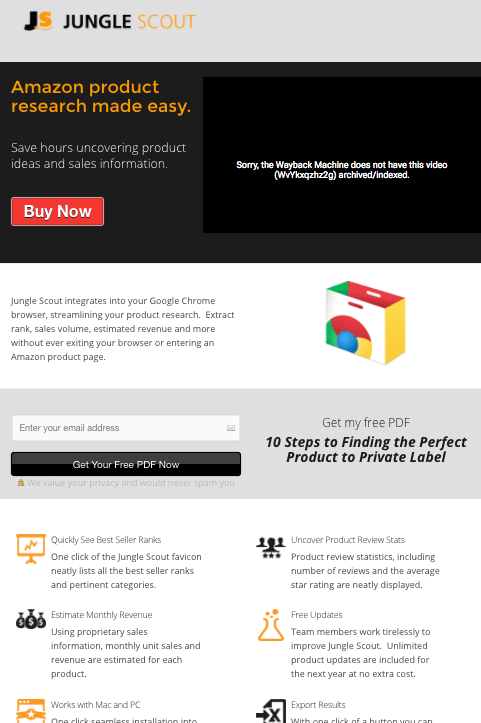 Back up one second…
There's a huge aspect of this journey that I haven't mentioned yet.
My partner in crime, travel companion, colleague, and wife: Elizabeth!
We met in college and have been inseparable ever since. Jungle Scout would not be possible without Elizabeth's encouragement, support, and energy. This is really both of our stories.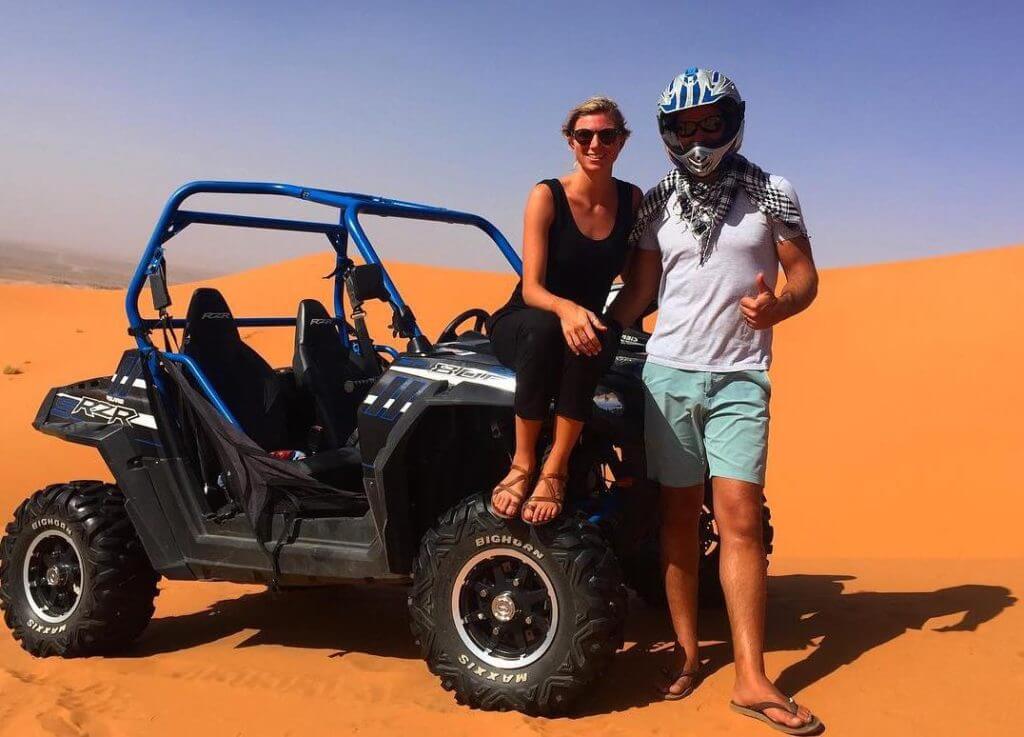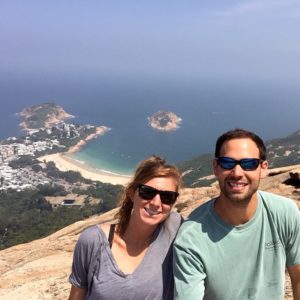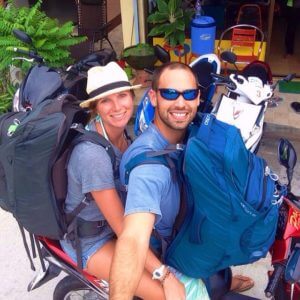 The Growth of Jungle Scout
On launch day, I got 12 sales from the extension. When you plant acorns, big growth takes time.
I want to share some milestones and lessons I learned from building Jungle Scout.
Left corporate jobs.
Elizabeth and I left our jobs and sold our home. We lived in different Airbnbs and traveled around the world while building Jungle Scout.

Built a global team.
We have grown into a global remote-first team of over 300 members representing 15 countries.

Developed powerful software platforms.
We have two independent software platforms built for Amazon success: Jungle Scout and Jungle Scout Cobalt. In 2021, we also acquired Downstream Impact, an advertising software platform.

Raised $ for charity.
Jungle Scout has raised over $150k for non-profits through a case study to show aspiring entrepreneurs how to sell on Amazon.

Supported businesses and brands.
We have helped thousands of entrepreneurs and brands sell on Amazon and scale profitable ventures with our data and insights.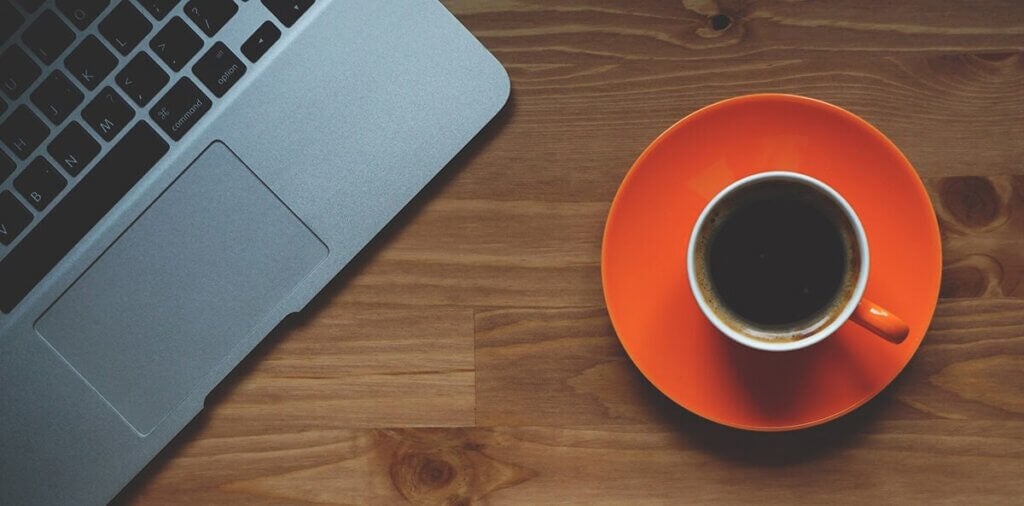 Jungle Scout would have not succeeded if we created an entire platform for Amazon sellers and brands from the get-go. We would have skipped over the invaluable lessons and customer feedback that we gathered from our extension. Making the choice to get started on your business is the hardest (but most rewarding) thing you can do as an entrepreneur.

There are several reasons you need support at an early stage.
The first is for your physical and mental health. I was clocking in 18-hour days to keep up with Jungle Scout.
Product development, customer support, onboarding, marketing, design — I did it all and it cost me! I didn't even know that shingles existed until I had it. Add stress, a lack of sleep, and a poor diet, and you're creating a recipe for exhaustion.
You're also limiting the potential growth of your business.
Evolving from a solopreneur to a global team is a lot to figure out on the fly, but Jungle Scout has grown exponentially because of what everyone brings to the table.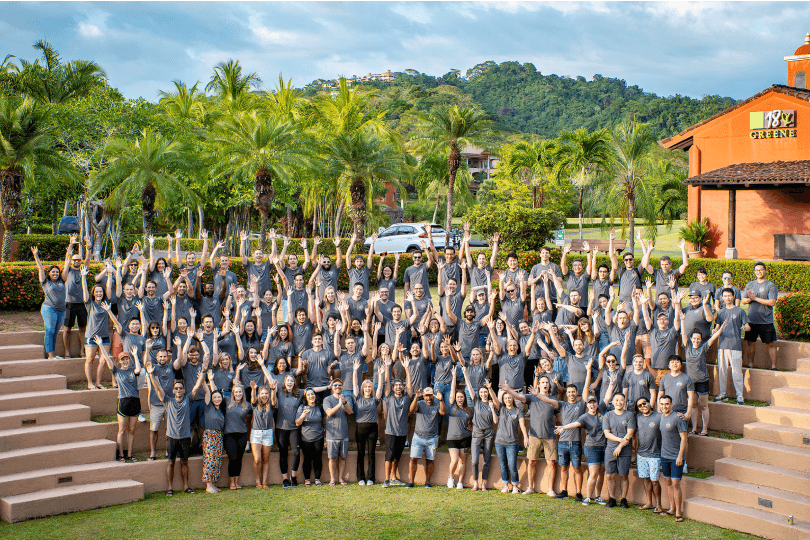 It was ultimately fear that made me seek the shelter of a corporate job after college. One of my biggest regrets? Not starting a business earlier.
I hear from new Amazon sellers all the time who are hindered by the fear of the unknown. Will this product sell? Is Amazon too competitive? What if there's a better product out there?
There are no concrete answers to these questions until you step outside your comfort zone — this is where true growth occurs.
There are three ways that I like to keep learning: books, podcasts, and peers.
My favorite book: Rework by Jason Fried. One part instructional, one part inspirational, this is the first read I recommend to aspiring entrepreneurs for tapping into their best work.
My favorite podcast: Startups For The Rest of Us. This podcast aims to help entrepreneurs launch great software. The content is wide-ranging, yet always relevant, insightful, and actionable.
My favorite peers? Steve Chou, Scott Voelker, Spencer Hawes, The Tropical MBA community, and of course, the Jungle Scout team.
One of my greatest joys is helping the Amazon community and beyond. I believe that entrepreneurship is the most powerful lever we have for empowerment and impact.
I am incredibly proud of our first collaborative launch, where proceeds of our bamboo marshmallow sticks were donated to Doctors Without Borders.
But we haven't stopped there: we have donated 100% of our Million Dollar Case Studies profits to Pencils of Promise, a non-profit that builds schools and provides resources for children in need.
Our Jungle Scholar program also supports bright students pursuing business, entrepreneurship, and computer science.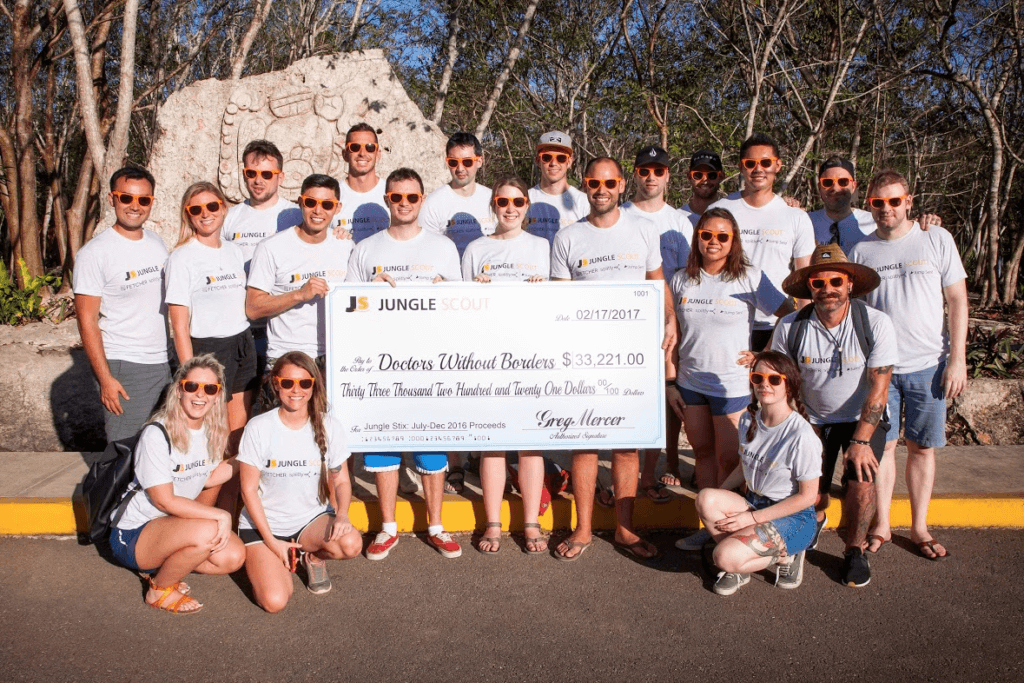 If you have a strong desire to be an entrepreneur but are holding back because of fear, remember that most entrepreneurs wish they started sooner.
Make a prototype and get it shipped quickly. Humble foundations are the key to any venture.
Surround yourself with smart, entrepreneurial peers and never stop learning. And the moment you're able to give back, do it. It will be one of the most satisfying moments of your career.