Austin, Texas — October 7, 2021: Jungle Scout,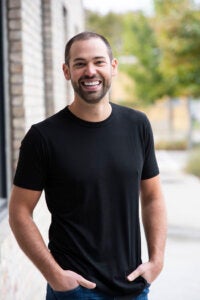 the leading all-in-one platform for selling on Amazon, today announced that its Founder and CEO, Greg Mercer, was nominated as one of the best CEOs in Austin in 2021 by the Austin Business Journal. 
The Austin Business Journal awarded CEOs from around Austin whose skills and insight allows them to balance the needs of their employees and customers and make positive impacts on their organizations and communities during a global health crisis. Greg joins a list of Austin-based business leaders such as Brent Bellm, CEO of BigCommerce, Andy Davis, CEO of Ascension Texas, and Carolyn Schwarz, CEO of Ronald McDonald House Charities of Central Texas.
"I'm honored to be recognized in the Austin business community," said Mercer. "At Jungle Scout, we've made it a top priority to serve entrepreneurs and businesses of all sizes around the world. We're proud to help them reach customers and keep ecommerce running in a time when businesses and families alike have depended on it so much." 
Mercer founded Jungle Scout in 2015 as a data-driven Amazon product research tool for third-party ecommerce sellers. Today, Jungle Scout's platform supports $22 billion in annual Amazon revenue driven by entrepreneurs, small businesses, and global enterprise brands. 
Over the past year, Mercer has led Jungle Scout through $110 million in growth capital funding, the acquisition of Downstream Impact, a leader in the Amazon advertising technology space, and the continued expansion of Cobalt, a market intelligence and product insights platform designed to help enterprise brands win the Amazon channel. 
From Jungle Scout's headquarters in Austin, Mercer leads a global, remote-first team of 300 employees. Jungle Scout also has offices in Vancouver, B.C., and across China. The Jungle Scout team has grown 65% since January under Mercer's leadership; recent hires include Elise Stribos as Chief People Officer in September 2021.