AUSTIN, Texas, June 8, 2020 (Newswire.com) – Today, Jungle Scout,

the leading all-in-one platform for selling on Amazon, released a pioneering solution for major brands and enterprises to leverage the power of Amazon — introducing Jungle Scout Cobalt.
Cobalt is a market intelligence and product insights platform built to help enterprise brands win the Amazon channel. Processing more than one billion data points every day, Cobalt offers unparalleled intelligence, including market share, segment and trend analysis, competitive insights, and content optimization — all informed by the industry's most accurate Amazon sales data.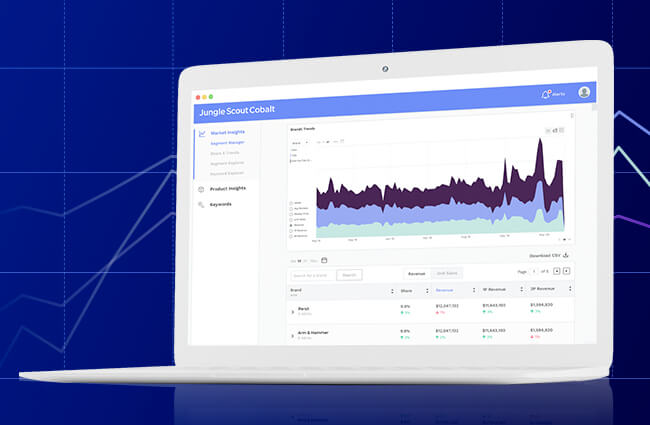 "Retail has made a resolute shift to e-commerce, and Amazon continues to lead the way," said Greg Mercer, CEO, Jungle Scout. "Amazon has hundreds of millions of products, generating a vast ocean of constantly changing data, but most brands lack visibility into market share and competitive dynamics. Jungle Scout Cobalt delivers these deep insights to help brands enhance their selling strategy to win on Amazon."
Report: Consumer Activity Shifts to Amazon in 2020
According to a new survey of more than 1,000 U.S. consumers, reliance and spending online — and specifically on Amazon — is poised to continue growing due to the effects of the COVID-19 pandemic.
71% of all U.S. consumers have shopped on Amazon during the COVID-19 pandemic; 48% of consumers are shopping on Amazon more frequently than they did prior.
61% of consumers have increased or maintained their Amazon spending since the start of the pandemic, even as 52% say their overall spending is down.
69% of consumers will maintain or increase their online spending even as physical stores reopen, and 39% say they'd be fine if they never had to shop in a physical store again.
Brands need to prioritize Amazon as the leading sales channel to ensure their future growth and ability to compete in today's market.
88% of Amazon shoppers sometimes or always seek specific brands when shopping online.
When Amazon shoppers need to purchase a product from a specific brand, 76% said they look first to see if they can purchase it on Amazon.
Ratings and reviews of products are as important to online shoppers as price in 2020.
"Imagine if Apple never built the Apple store, Coca-Cola never put its fountains in movie theaters, and P&G never put Tide detergent or Gillette razors on store shelves," Mercer said. "Every brand needs to make sure its products are where the customers are and now, more than ever, consumers are on Amazon."