Seller Earns Six Figures in her First Year
This Amazon seller was in search of stability while working as a contract programmer. Amazon selling has helped her earn passive income on top of her regular job.
Meet Ruwanika Weerakkody.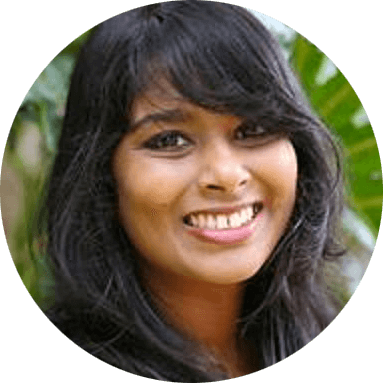 Every day, Amazon sellers are building businesses from the
ground up, crushing their goals and building the freedom they want for their lives.
These are their stories.
SELLER: Ruwanika Weerakkody
BASED IN:

United Kingdom


SELLING SINCE:

2016
---
Like a lot of people in the workforce, Ruwanika works as a contractor.
---
She's a programmer by trade. But, with the often unstable environment for IT contractors, she went out in search of some passive income to add a layer of security to her life.
It was at a seminar on property investment that someone turned her and her husband onto Amazon selling.
After a few leads fell through on the property front, she took a serious look at selling. This led to following Jungle Scout's first Million Dollar Case Study and watching hours and hours of video tutorials.
Because this was a part-time venture, Ruwanika started small.
For her first product, she ordered just 100 units.
---
"Invest a small amount, go with it and see what happens."
- Ruwanika
---
Skip ahead to today and Ruwanika and her husband, her business partner in Amazon selling, have done over $130,000 in sales.
The past year, she said, has been a roller coaster. But, they've enjoyed every minute.
When they first began selling on Amazon, things got off to a slow start. Ruwanika said they didn't do a big launch, but mainly relied on PPC advertising to rank their listing.
Today, they're getting a lot of organic sales and are working their way up in keyword rankings. Ruwanika said they averaged about $20 to $25K in sales a month, with a profit margin of 20%.
For them, the biggest problem along the way has been running out of stock. At one point, a shipment was lost in transit and caused them to lose six weeks of sales - even though the supplier did replace the lost inventory at no cost.
---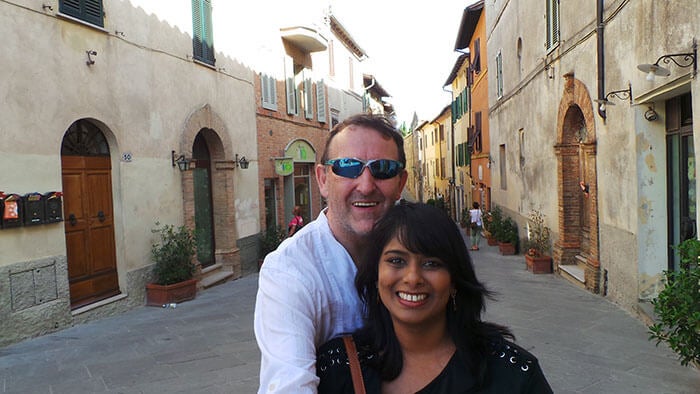 Ruwanika and her husband.
---
Ruwanika's motivation? Freedom.
She likes her job as a programmer and has no complaints, but wants the flexibility that comes with selling on Amazon.
Her parents are still living in Sri Lanka and she wants the time and flexibility to visit them more often.
Like most Amazon sellers, she craves the freedom that rarely comes with a desk job. She also wants to travel more and be financially independent.
"The goal is to not have to rely on a job, to be financially secure and be financially free. That was what started this whole thing of trying to find a passive income because I've been made redundant twice and that was scary. A part of me, because of that, didn't want to rely on a job. I wanted to back my income up with something else. That's where all of this started. ."
- Ruwanika
Ruwanika's Top Tips
She shared some of her Seller Success secrets!
---
Manage your expectations

Ruwanika advised steering clear of comparing yourself to other sellers. It's easy to get caught up in success stories, but you need to focus on what success means for you.

Don't run out of stock

Ruwanika struggled initially with figuring out the demand for her product. They also had an order of their product get lost during the shipping process, causing them to be out of stock for six weeks, hurting their ranking and future sales for a time.

Invest in your business

Ruwanika has been mainly investing their profits back into the business, while maintaining full-time employment to cover their cost of living. This has helped their business grow!
Want to know exactly what it's like to sell on Amazon, work for yourself and build the freedom you always wanted?
See how these Amazon Sellers did it.
READ MORE SELLER STORIES