Once you have gone to the effort of finding your perfect product it's time to source it from a manufacturer. This is such an important process to ensure you set up a strong relationship for the lifecycle of your product. In addition to covering this topic in Sessions #5 and #6 of our Million Dollar Case Study, I asked Sourcing expert Nathan Resnick, from Sourcify, to add some extra insights. In this article, Nathan shares some top advice on setting an effective milestone process, and also covers some of the nitty gritty stuff you need to know about payment methods. Take it away…
For any Amazon seller, manufacturing in an effective manner is a key to success. With so many moving parts involved in a production run, setting up standard manufacturing milestones is a great way to ensure a smooth process.
When you're just starting off, knowing how you're getting your product from the factory floor to your consumer's door can make or break your business. As you grow into a six figure Amazon product, you're always going to be looking for effective ways to smooth your production runs.
That's why setting effective milestones with your manufacturer will become a key part of your process. This article will dive into what we've developed at Sourcify that standardizes this milestone process, and has helped bring hundreds of new products to life.
From a Bird's Eye View
The first step in the manufacturing process is finding the right manufacturer to work with. This is a long hauled process that can take months. With that said, once you've found a manufacturer who you feel is trustworthy, capable, and reliable, it's time to start producing your products.
Let's go through the milestone process…

1. Sampling
Any production process should start with sampling. You need to test a manufacturer's ability to produce your product before you go into a full production run. This enables you to understand exactly how your product will come out and make any necessary tweaks in the process.
To get started producing a sample, you're going to need to send your manufacturer the exact specifications of your product. For more technical hardware products, this usually comes in the form of a CAD (computer aided design) file. Often, for many private label products, often design drawings detailing the size, colors, and logo placements will do.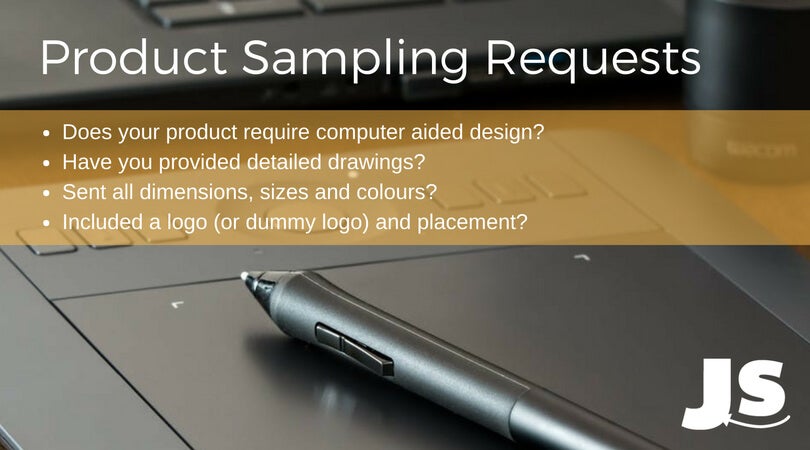 The manufacturer will then confirm these specifications on their end and move forward in the sampling process. Samples for uncomplicated products like clothes or hats can take under two weeks to produce, yet more technical products can take months.
Once a sample is ready to be shipped, it's most common to use air freight or a international courier like DHL. This way you don't have any troubles getting your sample and you'll get it in a timely manner.
2. Confirm Your Sample
Congrats, you've gotten your sample in! Now it's time to test and retest it. If it's something simpler where you can see surface quality like clothes, your testing period isn't going to be long.
For electronic products or even watches, I recommend taking it to a local expert. As an example, when I was producing watches for my own brand, I took my samples to a local jewelry store to see their thoughts.
They took my watches apart and really examined them more thoroughly. Everything checked out so I moved forward to production. If your sample doesn't meet your expectations, you have two options. You can either revisit the first steps and have your manufacturer reproduce your sample or if you think this manufacturer isn't going to work out, it's time to find another.
Hopefully in your original search for manufacturers you came across a few other potential options. It'd now be time to produce a sample with a different manufacturer. If your sample is good and you're ready to move forward, it's time to start production!
3. Production
This is what you've been pushing for, starting a production run! Production isn't always as complex as it sounds and to have a smooth production run you need to stay up to date with your manufacturer while getting key updates along the way. Here's some top tips on communication methods and settling any deposits.
Communication
If you've just been using email to communicate with your manufacturer up to this point, it's time to start using WeChat or Skype as well. WeChat is like the Chinese version of WhatsApp with some incredible features. In my seven years in and out of China, I don't think I've ever met a Chinese citizen without this app.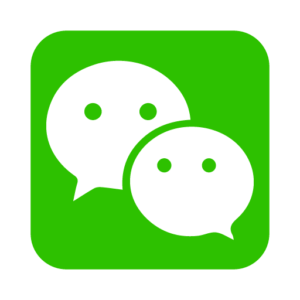 On WeChat, you'll be able to communicate more effectively with your manufacturer. Keep in mind the time difference. If a manufacturer doesn't respond during your day time, it's most likely because it's night-time where they're located.
During a typical production run, I usually try to stay in touch with my manufacturer two or three times a week. Though this may sound excessive to some, these can be simple messages to keep you top of mind. This will also help build a relationship with that manufacturer and when business in China is relationship based, it can help create long term success.
Deposits
Most production runs start with a payment deposit and the most common payment terms are 30% upfront and 70% once manufacturing is complete. As soon as you've confirmed a sample with your manufacturer, I recommend paying that 30% deposit to get started. This way you can get production started right away.
4. Paying a Manufacturer
When paying a manufacturer, the most common ways are through a wire transfer. This is a risky way to pay but is often the most affordable. Before sending any wire transfer be sure to confirm their bank details on two different modes of communication, like email and WeChat.
Avoiding Fraud
A common fraud is where a scammer will hack into the manufacturer's server and send emails pretending to be them. They will only edit the bank details of a email and neither you or the manufacturer will notice this fraud until you've already sent the money.
Using PayPal
Other payment options may be Paypal. This has become more popular in the last few years and is now a rather common payment method. Especially with tech-savvy ecommerce sellers!
With larger transactions though, it is not feasible, as their fee is percentage based. This means on a larger order, you'll be paying too high of a transactional fee to Paypal. Manufacturers will sometimes split the fee with you but in most cases they will revert back to a wire transfer. Manufacturers who accept Paypal will often have you cover the transaction fee and potential currency conversion loss as this will eat into their margins. But it will also eat into yours!
The majority of manufacturers using Paypal accounts are either held by individuals or by Hong Kong registered companies managed by mainland China based individuals.
There is also some confusion around Paypal's Buyer Protection policies for international transactions. Paypal is a fine option if you're sourcing small quantities but won't become a option at scale.
Paying via an Escrow
On the other hand, you have the option of paying via a online escrow service. Escrow enables a middleman to hold a balance during production. On a manufacturer's end, this establishes confidence that a buyer has the money to complete production. On your end, you should feel confident because you aren't paying the manufacturer upfront.
With that said, escrow isn't usually used for large transactions, as there are usually fees involved that don't make sense at scale.
The most popular escrow service for manufacturers in China is Alipay Escrow. This service is owned by Alibaba and has some credibility. Their dispute resolution process has had problems though, and it can be hard to get refunds or even responses from their dispute resolution team.
There have also been numerous cases where a manufacturer will get paid even when they send junk goods, because there is proof of dispatch. This means they sent some goods to you, but they were trash and the manufacturer gets paid because they have proof that they shipped your products.
Escrow can also be one sided, as manufacturers are big clients, the escrow service resolution team may favor your manufacturer in a dispute.
Payments Summary
Regardless of how you pay, before you pay for a production run, be sure to get estimates on production completion dates and try to break your product down into parts. This will enable you to set milestones based around the parts that complete your product.
Additionally, it's of high importance to ensure you find a reliable supplier with whom you have a good relationship and constant communication. This will prevent any of the negative scenarios that I just covered becoming a problem.
Milestone Examples
Here's a working example to illustrate the process better, using watches. When producing watches, you have the watch cases, the hands, movement, and more. Each part that makes a watch needs to be ready before any watch can be complete. This is a balancing act by the manufacturer, as these parts are usually outsourced to specific part factories.
That is why your milestones need to be around parts if possible, to ensure the assembly manufacturer is staying on top of the parts manufacturers.
For watches, this would look like the following:
The watch cases being made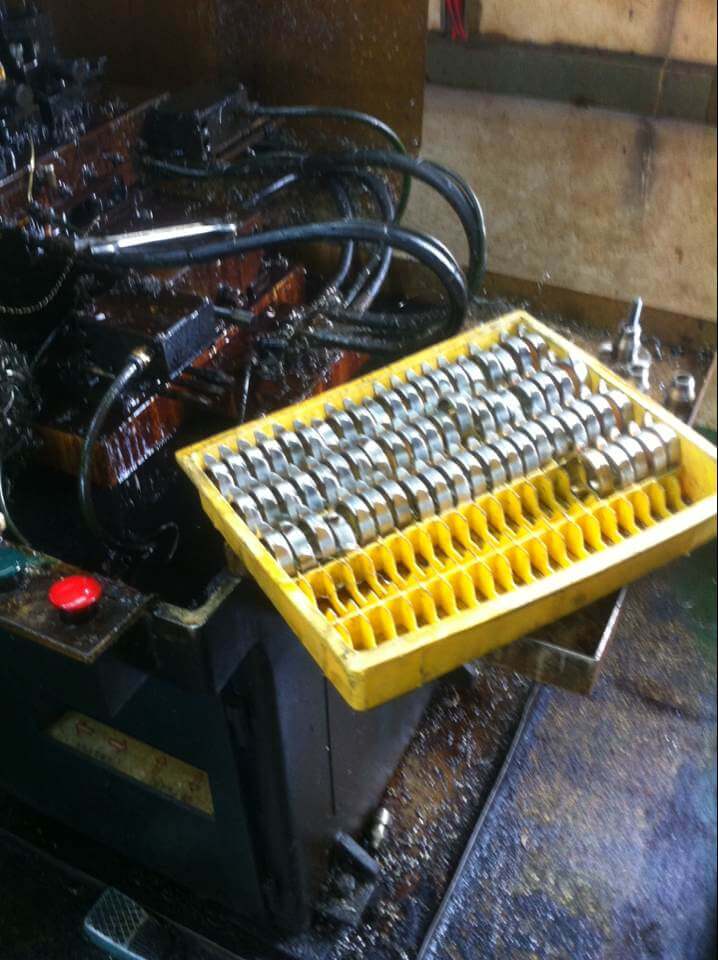 Hands and dials being assembled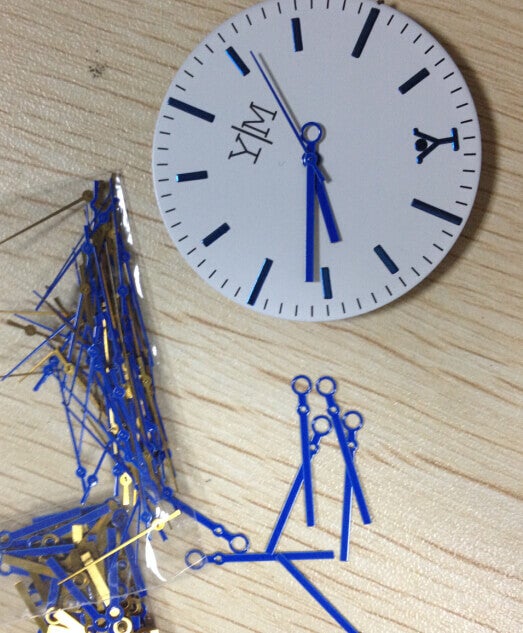 Watch case assembly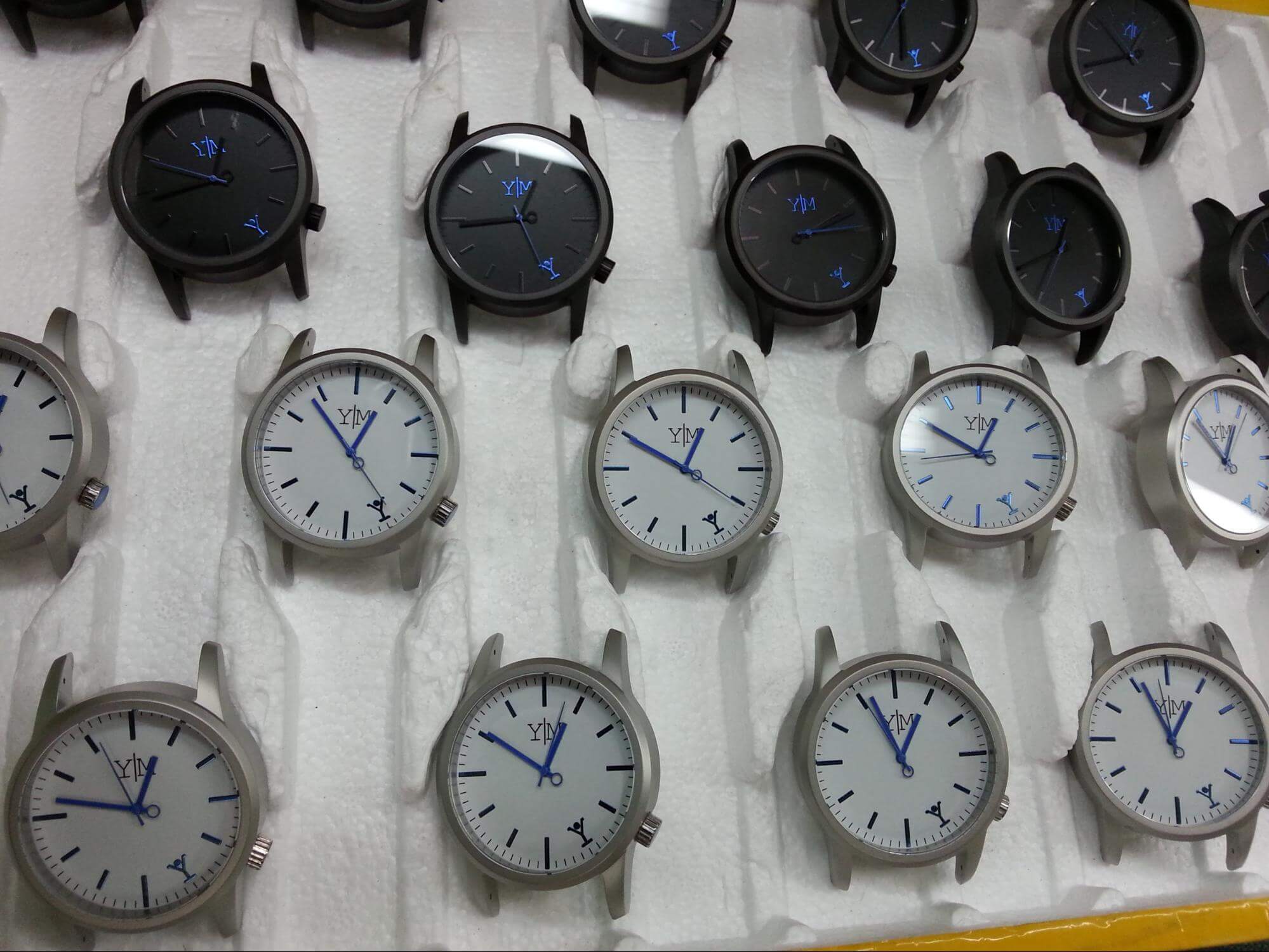 The final assembled product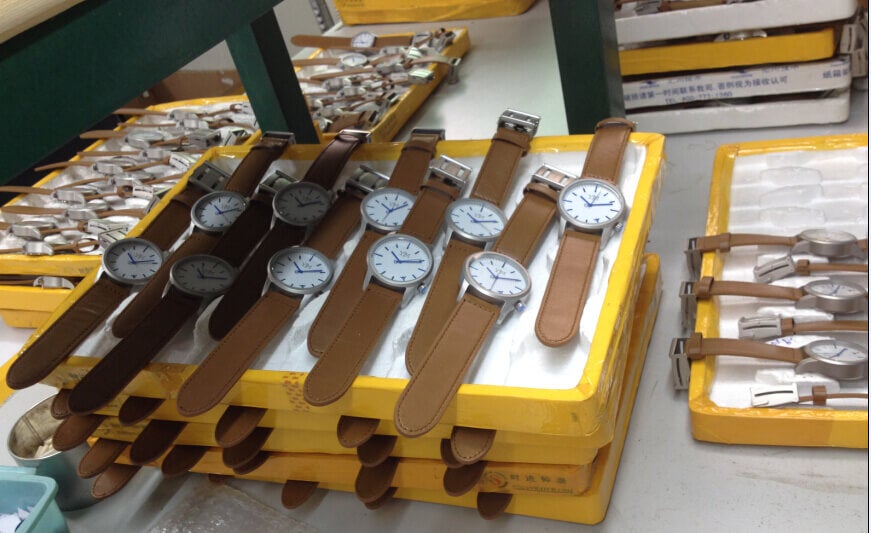 These images were all received via WeChat when dealing with my manufacturer in production.
The milestones you set with your manufacturer are going to have to be specific towards your product. To effectively breakdown milestones, try to set them based on parts. Production for my watches were basically broken down into milestones setup around the above pictures. As you build trust with your manufacturer, these milestones will become less important, yet can be really vital for staying on track of a first production run.
Tip: Don't pay your manufacturer until you've seen photos of your product assembled and ready to ship.
Shipping Terms
Once you've confirmed production, it's time to pay your remaining 70% balance and figure out how you're getting these products to your warehouse. As Amazon sellers, I assume most people will be using FBA. Therefore, you'll need to know which FBA warehouse you're supposed to ship to.
Shipping terms should be confirmed with your manufacturer and you'll typically have the following options:
Free On Board (FOB): This is the most common shipping term manufacturers use and it is often confused with the Free Carrier method below. This is when the manufacturer pays Chinese customs and freight.
Ex-Works (EXW): You pay for the entire shipment, starting with pickup at the manufacturer's warehouse.
Free Carrier (FCA): This is usually used for smaller loads that need to be "consolidated" with other shipments to fit into a container or a plane's hold. The manufacturer will pay Chinese customs and the transporting from the warehouse to the consolidation center. You will be covering the minor charges for consolidation and loading. Most manufacturers will call this FOB terms so be sure to clarify the actual shipping term based on the word.
Shipping is just as important as production and getting products damaged in transit or stuck in customs will be devastating. That's why it's important to work with a great logistics company or a reputable courier like DHL.
Wrapping Up
For any Amazon seller just starting off, taking these steps to get going on the right foot will get you closer to that dream of a six figure product. Overall, it's important to:
Know the options you have when paying a manufacturer
Understand how you should setup milestones in a production run
Find suitable ways to ship your finished goods
Selling on Amazon has become easier than ever with tools available. Jungle Scout helps you to analyze which products to start selling. Platforms like Sourcify that help you bring these products to life.
Now that you know the ins and outs of setting up the right milestones to ensure a smooth production run, it's time to find a manufacturer to work with and get started!
---
About The Author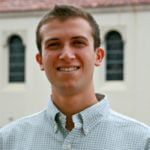 Nathan Resnick is the CEO of
Sourcify
, a platform that makes manufacturing easy. Nathan has brought dozens of products to market, ran ecommerce stores generating over six figures in revenue, and been a part of campaigns on Kickstarter raising a total of over one million.