By Gary Huang, Founder of 80/20 Sourcing.
Every year as the seasons change and as we enter spring and fall, something big happens. Do you know what that is? Besides better weather, it's trade show season!
But you might be asking why trade shows? Aren't they drying up when you can find suppliers online?
Well, my question is, do you want to own a 7-figure Amazon business?
FACT: according to a 2016 survey by webretailer.com, multimillion-dollar Amazon sellers are more than twice as likely to attend trade shows than non-multimillion dollar sellers.
Why Trade Shows Are Still Important
What does this mean for Amazon sellers? Is it a matter of simply showing up at the Canton Fair and finding the right supplier right away?
It's not so easy – you have to know how to ask the right questions to find the right product at the right price for your business.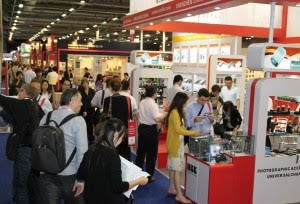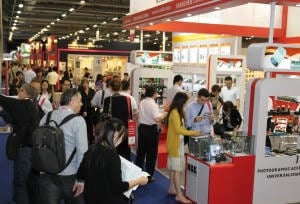 This guide is going to walk you through how to attend a trade show like a true pro, with bonus material at the end if you can't fly to Asia for Canton Fair. I've got it all covered!
The 80/20 Rule
Let's take a step back first. You may have heard of the 80/20 Rule or Pareto's Principle,
"The law of the essential few and trivial many"
80% of the world's GDP is controlled by 20% of the people
80% of a company's sales come from 20% of its products
80% of your results come from 20% of your work
In terms of sourcing: 80% of suppliers out there are NOT the right fit for you. Your job is to find the right 20% and focus on those! Let's call them the yes suppliers for the purpose of this article.
Once you have a grasp of the the 80/20 rule, now let's apply it to trade show sourcing so you can learn how to focus the most important things to do before the show, during the show, and after the show.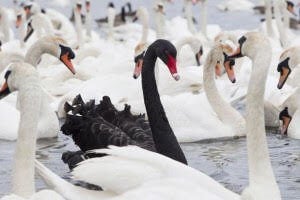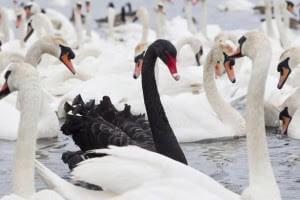 Savvy Amazon FBA sellers know that just as there's "more than one way to skin a cat" there's more than one way to find a Chinese supplier to source their product from. So besides using sites such as Alibaba, trade shows can be a great way to:
Quickly identify qualified suppliers… and weed out the bad ones
Meet them face-to-face to build TRUST
Get your hands on samples immediately to save TIME
Find new products and trends first to stay ahead of your competitors
Imagine all the time you save speaking with someone in person and being able to hold the sample product in your hands rather than the daunting process of emailing back forth every night trying to figure out if this is a reliable supplier and then getting a sample delivered to you. I wrote an article earlier which outlines the benefits of attending trade fairs so I won't get into too much detail here why you should go.
Part 1 – Before the Show: Online Preparation
Before you hop on a plane to China, do yourself a favor and take 20 minutes to prepare to save time and headaches so you can maximize your trip.
Pre-register online and print out confirmation page. This way at the fair, you can skip the long registration lines and walk in like a VIP; this saves you tons of time.
Research the exhibitor list and highlist the ones who make products that you're looking for.
Get a head start by contacting suppliers before you go. This way you won't be as overwhelmed when you get there. Another benefit is that you will get a headstart on the other buyers at the fair because suppliers already know who you are so you can work on warm leads. You can even set up an appointment in advance to make you seem more professional. This will set you apart from the other looky-loos on the show floor.
Review the fair grounds map to plan your attack. Focus on the exhibition halls that have what you're looking for. For example, if you're looking for Chinese suppliers who manufacture kitchen products, stay ahead from the International Pavilions with expensive European suppliers or the bathroom products areas. You can visit them later for ideas and inspiration but you should prioritize your most important suppliers and visit them first.
Best practice: If visiting Mainland China (e.g. Canton Fair), signup for a VPN before leaving your home country! Anything Google-related (such as search, Gmail, Maps, translator, etc) will be a pain in the butt to access from China. Forget about Facebook, Instagram, Twitter, Youtube, and certain news sites such as New York Times. Things change but they are blocked completely as of now. Certain 5-star hotels may enable their own VPNs, but I wouldn't hold my breath. Here are the VPNs that I use.
Trade show everyday carry (EDC) – Packing list as a buyer:
You will meet a ton of suppliers at the fair. And you will forget who's who. That's human nature. So to make the most of your visit, your goal should be to organize this information so you can recall it when you follow up after the fair.
Here's the system I use which is a hybrid of old school note-taking and high-tech smartphone tactics.
If I meet a supplier that I'm interested in, first I staple their card into my notebook.
Then I take notes on the page about their product, export markets, reference pricing, who I spoke to, and next steps. Also I write down their booth number in case I want to return later (very easy to get lost!).
Finally before I leave I take a picture of their card in front of the booth and products to remind myself later if I do decide whether to follow up afterwards. Sometimes I take a selfie with the salesperson I spoke with so we remember who's who.
Here's my everyday carry:
Business cards – Bring more than you think you'll need. At least 200.
Notebook
Smartphone – Take pictures of the booth, products, and people.
Pens – cheap ones that you can leave behind
USB Charger (power bank) and charging cable for your smartphone – this is a lifesaver
Wheeled luggage for catalogs and samples – save your back, they get heavy!
Comfortable shoes – Dressed to walk but look professional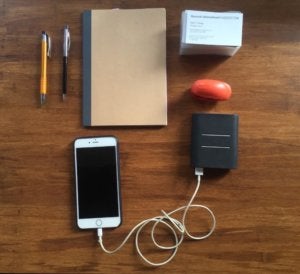 First impressions – "EPAC" 30 second elevator pitch
Think of yourself interviewing for a job. Just as a hiring manager vets their applicants, suppliers will vet and even GRADE their prospective buyers! How do you make yourself into a "Grade A" buyer in their eyes?
To make a good impression and to get a supplier to notice you, first put yourself in their shoes. Suppliers would love to get a huge order from a Target or Walmart and traditionally they didn't pay much attention to small volume buyers selling online. To them you're a nobody (so far!).
However times are changing and with the global economic slowdown as well as the explosive growth of e-commerce recently, they may be willing to listen to you if you play your cards right. So how do you persuade them to pay attention to you?
To make a good impression with a supplier, first put yourself in their shoes.
Before we start when meeting suppliers first make sure they can supply the product you need. Do this by simply asking. If not, move on. If they can, begin by introducing your company, which market you sell in, and products you're interested in.
Still searching for the perfect product? We use the
Jungle Scout Web App
for our product research, and to keep track of potential products!
Some key takeaways are that you need to demonstrate your experience, your ability to buy, and potential. No need to get into too much detail but just enough to hook them and get them to start telling you more about their product and company.
I call this system EPAC: Experience, Products, Ability to buy, and Call to action.
EPAC in more detail:
Experience – Highlight your strengths just like as you would your resume to make them interested. Which market do you sell in? Have you imported from China before? How long have you been in business? Suppliers would much rather work with experienced buyers so don't be the rookie who doesn't know an FOB from a T/T.
Products – What type of products do you sell now and what are you looking to buy?
Best practice – a picture is worth a thousand words – save pictures on your smartphone and show them to the suppliers. This will cut down on a lot of misunderstandings. Better yet, have an RFQ ready that you can email them after you meet. This will put you in front of other buyers less prepared.
Ability to buy – Suppliers like it when you share a purchasing plan and not just try to negotiate down minimum order quantities (MOQ) to start. For example "We plan to purchase 200,000 units per year if the quality and pricing are acceptable. We will start with a trial order of 500 to 1,000 units after evaluating samples." This is much more of a turn on than dealing with someone who can't even meet the minimum order quantity MOQ. Of course this can be negotiated but MOQs are designed to filter out less qualified buyers.
Call to Action – You want to know more about them so start asking questions. Are they a manufacturer or trading company? Where do they export to? Do they have XYZ certification needed for your market? What's their reference pricing for 10,000pcs?
Hook a potential supplier with the EPAC System: Experience, Products, Ability to buy, and Call-to-Action.
Add value
Finally as a bonus think of the value you can bring them!
What's in it for them? Listen to what they say and find a need you can fill. For example which markets do they export to? Maybe they would love to get into your market.
One supplier I met recently at a trade fair tells me they have competitors who sell to the US and on Amazon. They are not there yet and they would love to get in which I can help them do. So they are willing to offer me better pricing. Think about their needs, fill them, and bam – you're in! It's not an essential but it adds to their impression of you if you can offer them value beyond just the order.
Remember – be respectful of language
Keep in mind that for Chinese suppliers, English is their second language. Imagine if you had to speak to them in Mandarin Chinese! It's not easy so it will require a different set of vocabulary than talking to your friends or colleagues. I like to think of it as explaining your business to your grandmother: simple language, slowly, and with a smile.
The 3 S's of communicating with Chinese suppliers:
Simple: Simplify your language. Remember you're talking to grandma. No slang.
Slow: You're nervous. And excited. But don't rush. Speak clearly and slowly.
Smile: Body language is universal and a smile builds rapport and makes them more open to you.
Summary
When preparing for a trade show, remember the 80/20 rule:
Before the trade fair, frontload the work online first to save time
Plan your everyday carry to make things easier
Practice your "EPAC" 30 second elevator pitch with the 3S's in mind to make suppliers want to do business with you
Part 2: At The Show
By now you've already pre-registered for the show and reviewed the map so you know which halls to target. This means you will hit the ground running.
Let's apply the 80/20 rule here. At the show your goals are these:
See as much as possible in a limited amount of time
Decide who are the essential few to follow up with
Keep a record of everyone you met in your notebook
In other words "80/20" the suppliers and don't waste time on the trivial many. Trade shows are huge. When I visit one, sometimes I walk 20,000 steps a day!
I find that trade shows are a lot like speed dating events.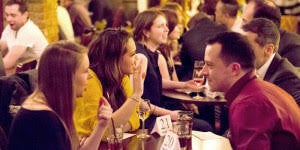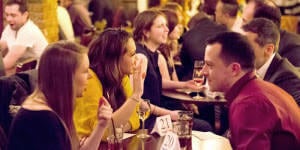 In fact, it's a "Meet Market" and just like one of these networking events, you're not going to talk to everyone. Use your eyes to see which suppliers may be the right fit for you before you approach them. Do they have the right product I'm looking for? If not move on.
There are dozens of other suppliers that can be Mr. or Ms. Right so keep moving until you find them. As I'm doing this, I keep in my head 3 buckets: "YES, NO, and MAYBE". I ask myself "Where will I put them?"


As we have already highlighted, before I get into asking questions, I prepare a short elevator speech to introduce myself, my business, and marketplace, and then a call to action where I will ask them questions. Many first time trade show goers forget about this step.
But a proper introduction will build confidence and make suppliers more comfortable in doing business with you. This can even persuade suppliers to reveal products not on the trade floor, lower prices, and a greater incentive to do business with you.
Here are 7 questions that I ask suppliers:
Do you manufacture [XYZ product]?
If yes, then continue. If no, thank them and move on.
Are you a factory or trading company?
Many Amazon sellers prefer to work with direct factories so here are some ways to tell them apart from middlemen. Most times I ask them directly and they tell me. Another way is to look at their product selection and see if there is a common theme. For example silicon product manufacturers will offer silicon baking sheets, silicon gloves, and silicon measuring cups so it makes sense they focus on one type of material. On the other hand trading companies will offer everything under the sun such as iPhone cases, USB power banks, and selfie sticks. Telling them apart is both an art and a science. I will dive deeper into this topic in the future so please signup to my free newsletter to be the first to know.
Which countries do you export to?
I call this the country test. If your marketplace is the US and the factory exports to Africa or the Middle East then BEWARE. Their quality will be about the level of a 99 cent store. In other words cheap products. They will claim they can make better quality but this is risky. In fact, their whole supply chain is often configured to low quality standards. From cheap raw materials, to low skilled labor, low quality control standards, and heavy handed packaging procedures, etc. I normally select suppliers who have experience with my marketplace or similar quality level marketplaces.
What other products do you manufacture?
There are two benefits to this question. First you are double checking the common theme test to verify they are a factory. Also you can discover new product opportunities this way. Million dollar Amazon sellers report that they ask suppliers for product suggestions.
What quality control system do you have?
Depending on your product you can ask about quality control systems. ISO 9001 is one of the most common. Beware: ISO9001 certification can be purchased and its quite common practice in China. So take this with a grain of salt.
Can you private label for me?
This is important for Amazon private labellers. It's good to check if they can do this for you in the beginning. They will normally require a minimum order or tooling fee – both of which can be negotiated.
What's the estimated FOB quotation?
To me the price is just one variable of the supplier equation and not necessarily the most important at this time. I get an estimate first and then ask for a firm quotation by email after the show.
Process for capturing supplier info
By now you might be thinking, "This is great, but how do you capture this information?"
Well, here's my process using the tools I mentioned earlier.
When talking with suppliers, first I screen them with the questions above. Then I decide whether to continue talking or thank them and move on.

If I'm interested in them, then I quickly take notes in my notebook, which I will refer to later when deciding whether to follow up.

I staple their business card to the page.

I take down the name of the person I spoke with (not necessarily the same as the name on the business card) and the main points.

Also I will note their booth number. I've forgotten to do this before and when I tried to find them again I got totally lost. This will save a lot of time.

I also take pictures of the product and the people. I learned this trick from one of my clients. It helps a lot after you return home and are trying to figure out who's who after meeting hundreds of suppliers. Also this builds the relationship or "guan xi" as it's an appreciated gesture.

Finally I note the next steps for follow up: questions, request for quotations, and research (e.g. Jungle scout, etc).
Remember to make a note of the suppliers booth number, take lots of pictures and note your thoughts on the next steps.
Common Mistakes!
I'm not perfect, here are some mistakes to avoid that I've made over the years attending trade shows.
Don't fall in love too fast. Just like in speed dating there's plenty of fish in the sea so don't commit to anyone until you've walked the entire floor.
Don't spend too much time with unqualified suppliers. If they're a NO supplier, thank them and move on quickly.
Don't spend too much time talking about pricing at this point. It's very early in the game and I find it's more important that the factory, product, and other factors are a fit before spending too much time on pricing. Get a reference quotation first. There's a couple reasons why. One is the salesperson does not have the authority to make a formal quotation by themselves. Normally the sales director, boss, and/or engineer needs to have a say. Also they just met you and don't know you well enough to give you a low price so now is NOT the right time to get their bottom line price.
Don't forget to follow up. Just like you, suppliers will have met hundreds of buyers and they may have 100 things to do after returning to their factory. Take the initiative and email them.
Once you've seen the entire show, leave and get a well-deserved rest.
Part 3 – After The Show
But wait – you're not done yet. You need to filter through the contacts you've made and follow up.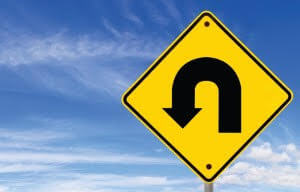 After the show I will have a ton of business cards, notes, and catalogs. I will divide them into 3 stacks:
YES: For Follow Up
NO: For the trash
MAYBE: Keep in case you need backup suppliers or potential products later.
Managing trade show follow-ups
So how do I manage all the emails after the show? I create a spreadsheet with the YES suppliers and their contact information, reference quotation, notes, and next steps. Then I follow up with an email template that I copy and paste. In the subject line I include their company name and product so I can quickly recognize who's who.
Best practice: Never give them your primary email address! I create a separate email address for sourcing. Be prepared for a lifetime of Happy New Years, Merry Christmases, and endless supply of spam.
The follow up email will address these essential points leading up to a trial order:
Request for quotation based on your specifications.
Questions about their company and product
Arrange samples if needed
Trial order
Create a seperate email address for trade show follow-ups so you don't get lots of spam to your main email.
Get ahead of your competitors
Here are some tricks of the trade that will get you ahead of your competitors who also attended the trade show:
Get there early – There will be fewer people on the floor and you will get more attention from suppliers
Talk to the most senior person – I try to at least meet a sales director or manager as they have more decision making power
Take an early/late lunch to avoid the lines
Avoid the afternoon of the last day – Everyone will be closing down and not in the mood to talk business
Combine your trip with other goals – Factory visits and other trade shows
Get a VPN if visiting mainland China – Anything Google-related (Gmail, docs, maps, translate, etc),
Facebook, Twitter, Instagram, New York Times, and others will be virtually inaccessible from China.
More VPN info here. Make sure you get it BEFORE YOU ARRIVE. Many VPNs themselves are blocked in China.
Don't go out and get drunk at night… and get hungover the next morning. Complete rookie move!
Remember you're at work and a good trade show can be priceless. With these tactics, you will be on your way to finding the right suppliers and products at trade fairs so you can own that 7-figure business!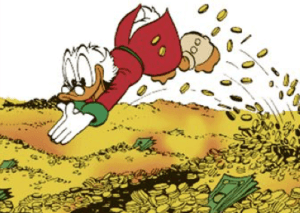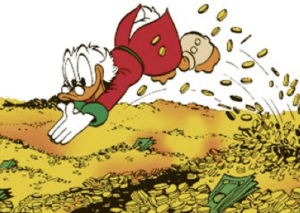 Bonus! Part 4 – What If You Can't Make It To Canton Fair?
Going to the Canton Fair or trade shows in Hong Kong is great but what if you can't fly to Asia? What if you don't have the time or money? In this case, there are some things that you can do to keep your business moving forward while your competitors are fast-tracking their product sourcing at the trade fairs in China.
Go local
Consider trade shows in your home country or region
I'm surprised that many Amazon FBA sellers are not aware you don't have to fly to Asia to meet Chinese suppliers. In fact there are hundreds of trade shows held all year round and very likely somewhere close to you, and in your product category!
Whether you live in the US, Europe, or the Middle East, there's a major trade show happening close-by.
Let's take pet products for example and say you are looking for dog collars. In the US there are several major pet trade shows in the spring and fall. In fact, some very reputable and professional Chinese suppliers fly from China to the US to exhibit their products at these fairs.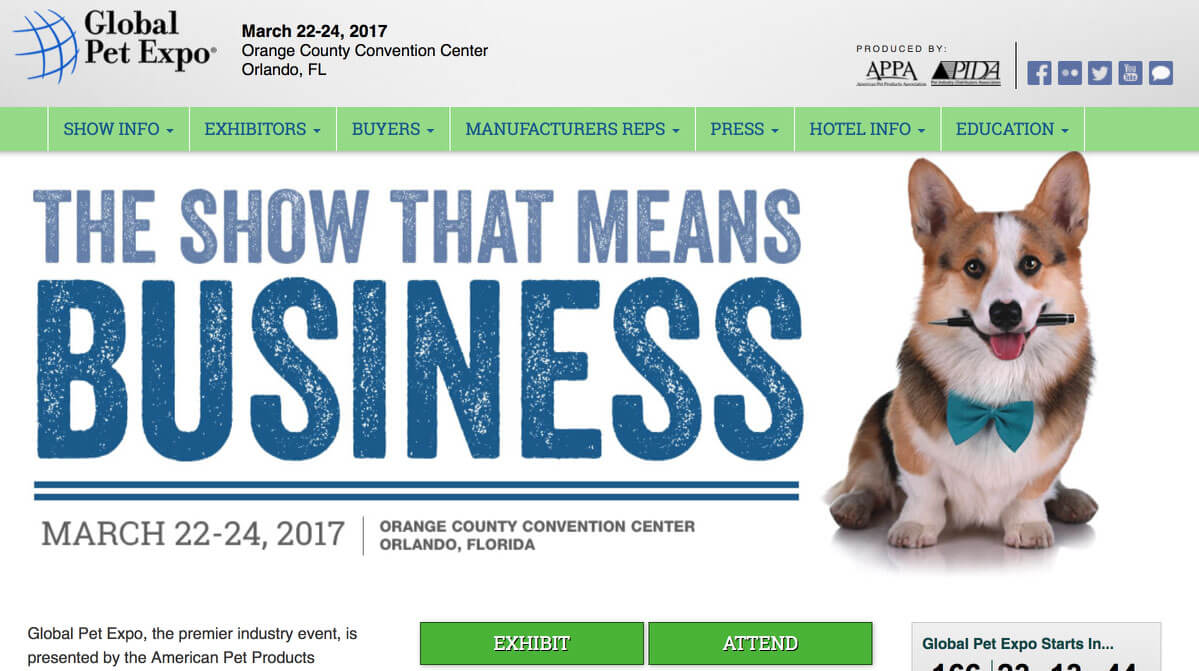 Suppliers spend serious time and money to fly their team to a foreign country thousands of miles away, go through the visa process, pay for a hotel, meals, entertainment, and shopping in order to meet buyers like you. These suppliers are getting their skin in the game. Don't you think these suppliers are serious about doing business with you?
Find the 20% your are looking for locally
Local trade shows a great way to meet potentially trustworthy suppliers because of the screening process I mention above. These are the 20% that are good candidates to work with.
On the other hand, if you attend the Canton Fair, you will find the good, the bad, and the ugly! Besides qualified suppliers, you will also find the riff-raff. Many middlemen and trading companies and small-time suppliers who say yes to everything.
For reasons of lack of transparency, unknown factory conditions, inflated pricing, poor quality standards, lack of attention to detail, etc. these are the 80% that you don't want to work with. Somehow I doubt that you will find them at a major trade show in the US since they're not willing to invest the time, money, and effort to fly across the globe.
I'm not saying that all Chinese suppliers that attend trade shows abroad are all class-A suppliers, but the likelihood of meeting them is greater.
Local trade show limitations
Be aware that there are limitations to local trade shows. The number of Chinese suppliers will be limited and you won't be able to meet as many suppliers who make your product as you would if you attended a trade show in China. But this can be a double-edged sword – as the expression goes "less but better".
What about local manufacturers?
Thinking outside the box there are additional benefits to these local trade shows as well. Why not consider local manufacturers who manufacture in the US? Sure, you may pay a little more for the product but you can potentially get better quality product trusting that the product is made locally by a factory that is more familiar with your standards. In terms of selling price, you can market the product as "Made in USA" and sell it at a premium or higher price-point than your competitors' products which are made in China.
In addition, local suppliers speak the same language which makes communications a lot easier. Also you don't have to worry about the time difference if you want to email them. You can even pick up the phone and call them.
Speak to some local suppliers at local trade shows and weigh up the pros and cons of sourcing overseas vs locally.
Finally, you don't have to worry about the whole shipping by air or sea process and importing challenges that can be daunting for many sellers. Similarly, domestic supplier delivery times can be a lot shorter meaning you can get the product faster. This way you can turnaround reorders quickly and avoid stock issues. This is one of the biggest headaches Amazon sellers face that sourcing locally can solve.
Can I extract value from a trade show's exhibitor listings and online catalogs?
Some of you have asked, if I can't attend a trade show can I extract value from the exhibitor listing? In my experience for Chinese trade shows websites the answer is – not likely.
In theory it should be useful to find suppliers to contact based on the exhibitor list, but in reality:
Their websites are so very poorly organized that often it's just a list of Chinese companies names translated into English and organized in alphabetical order.
The listings are way too general and not descriptive of their product. It's challenging to get much useful information out of it even if I tried to narrow it down by product category. Without meeting them in person and seeing the product it's really not much better than finding suppliers on Alibaba.
Use Google to find exhibitor listings in the US & Hong Kong
On the other hand, trade show websites for the US and Hong Kong tend to be better. Moreover they go through the selection process I mentioned earlier. You can identify the Chinese suppliers attending these shows by following the process below. Let's use pet products as an example.
Step one – Run a Google search for "Pet Show US". I find that the top result is the Global Pet Expo in Florida. Some key facts that I find are the following. It looks promising!
Global Pet Expo: Mar 22-24, 2017
https://globalpetexpo.org
Orlando, FL
Over 1,000 Exhibitors in 3,218 booths
Step Two – Next I click on the exhibitors listing and look for Chinese city names in the company names. For example: "Ningbo" ABC Pet Product Company. Other regional names include Shenzhen, Dongguan, Shanghai, Taizhou, etc.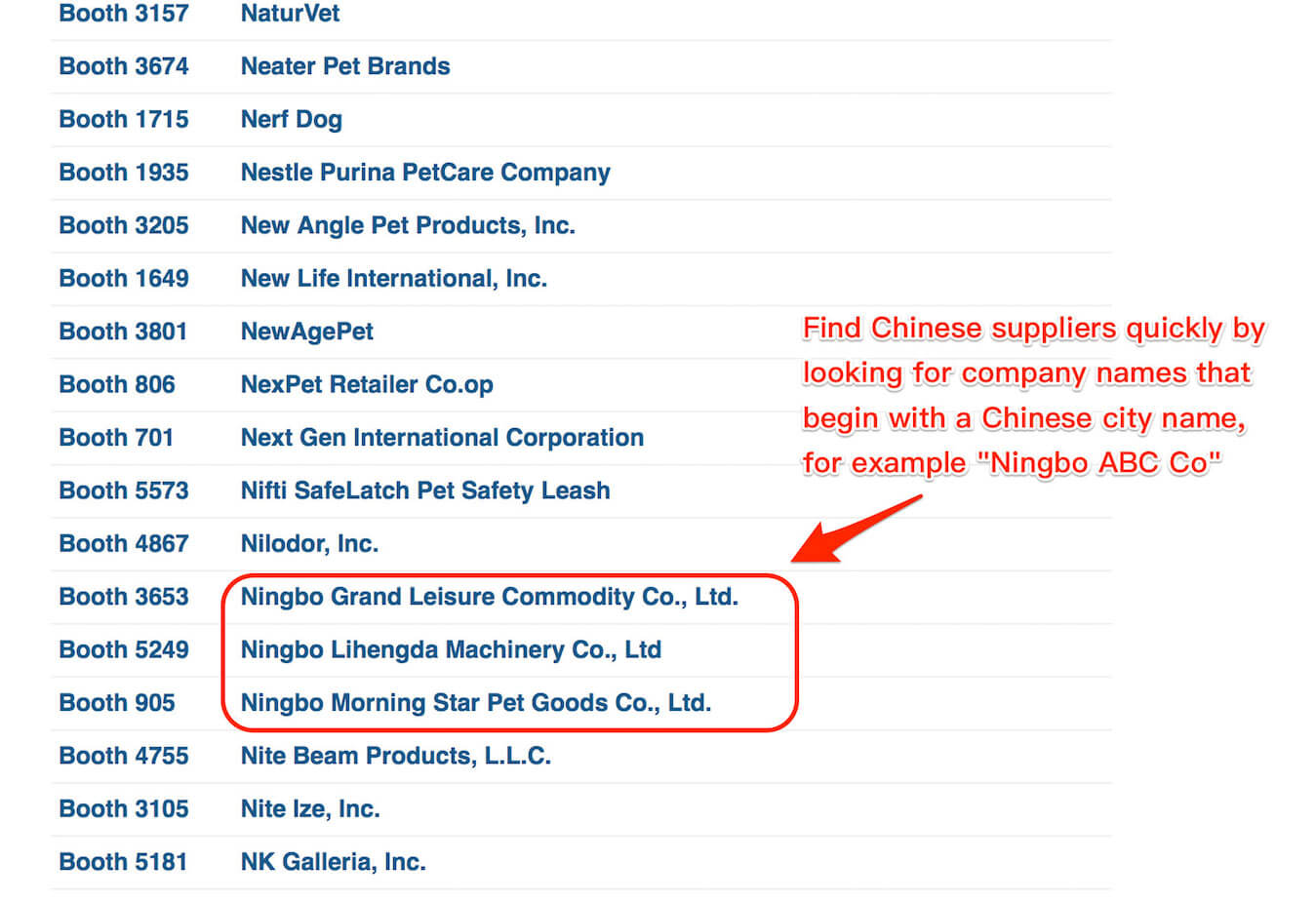 Step Three – To find their contact information I would click through to the exhibitor's page. But sometimes the site requires registration or they may not list their direct contact info. In that case a Google search will usually turn up their Alibaba or Global Sources page.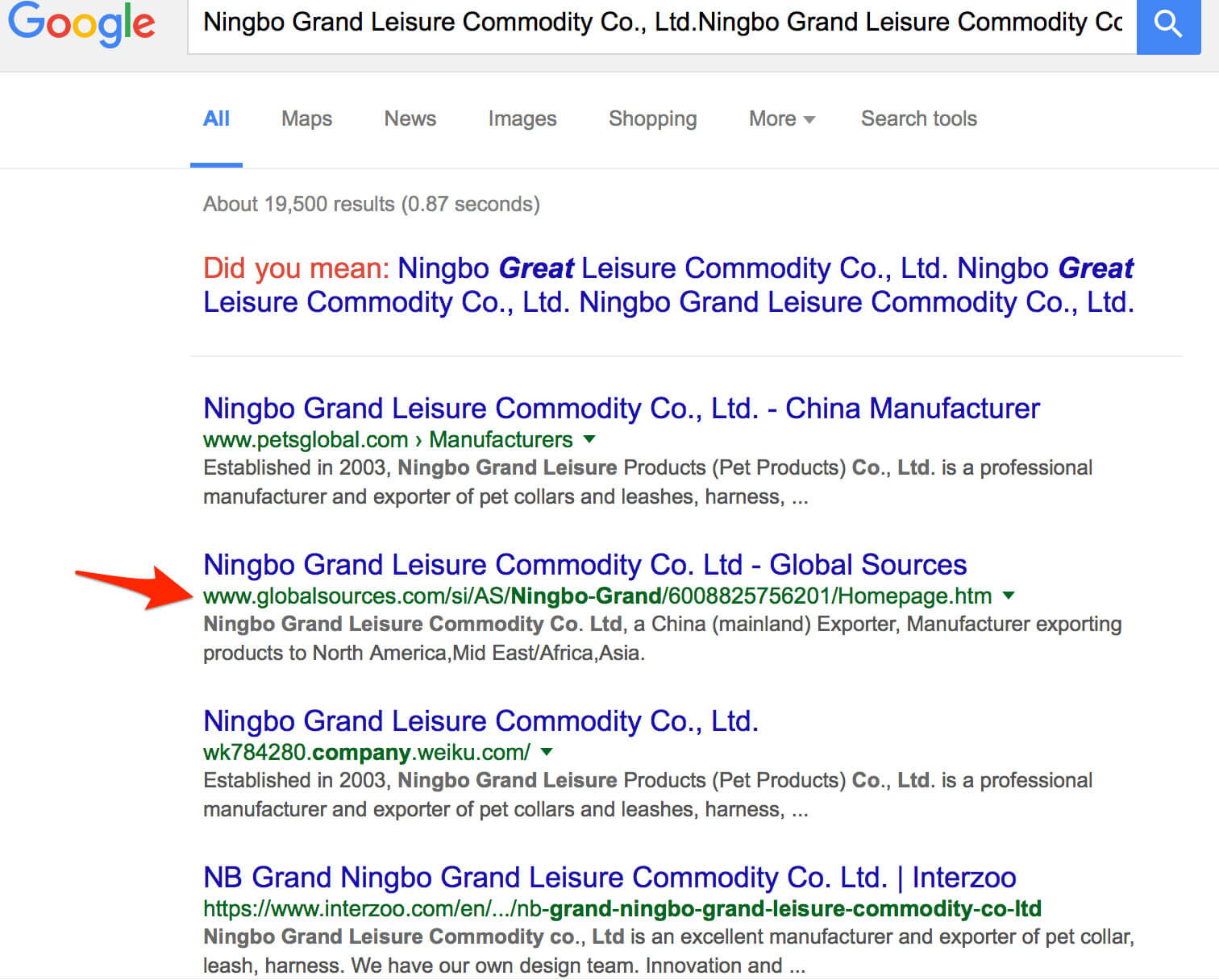 Step Four – Click through to find their company page and contact them!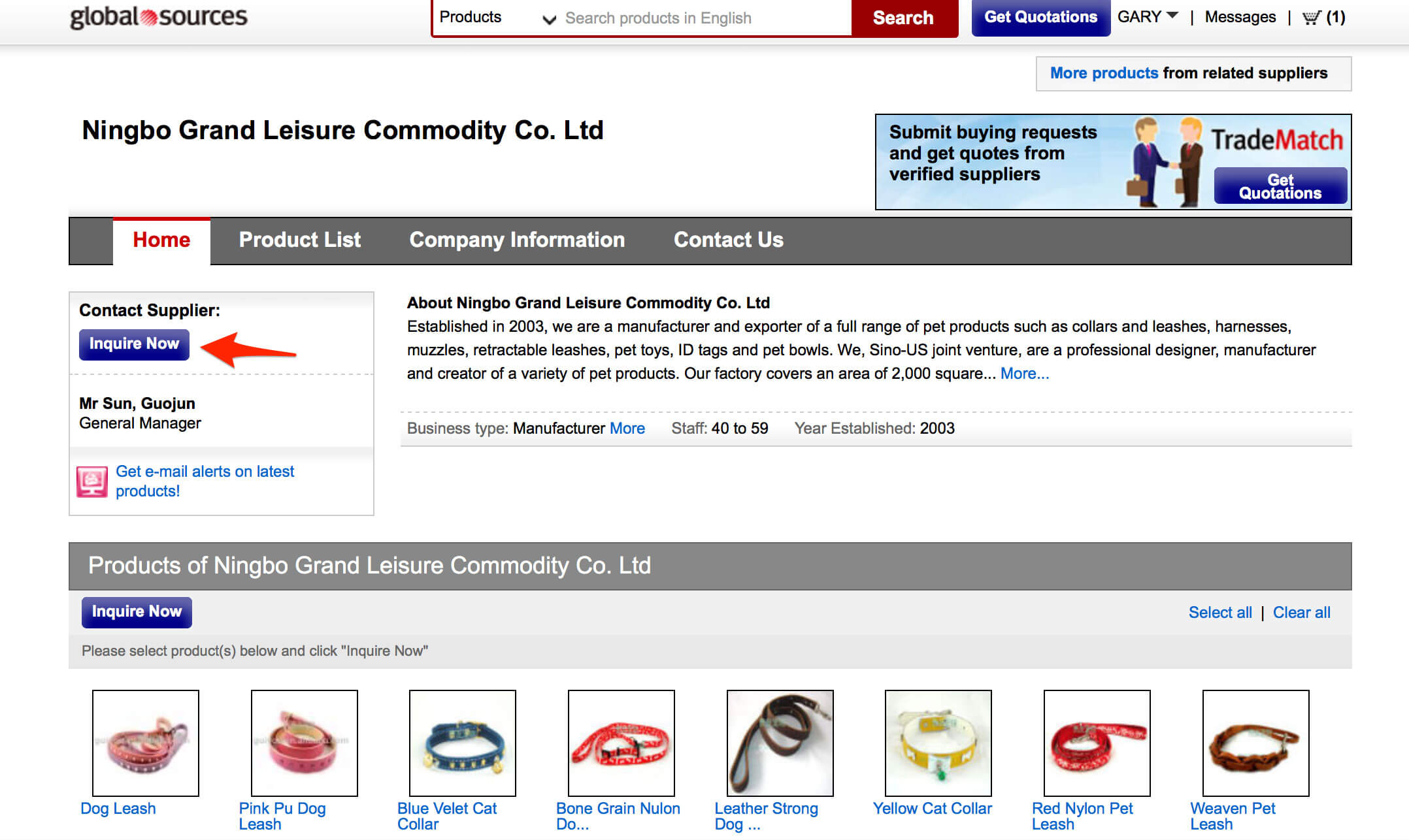 Note again, this really depends on how well organized each trade show website is!
Product catalogs
Product catalogs can be somewhat useful if they are available on the trade show's website, but don't expect to find this information easily. If you can get your hands on catalogs, you can narrow down suppliers by looking for those that make the same or similar products.
However if you are looking for new or cutting edge products, don't expect to find them online. Just as you have fears about your IP being stolen, Chinese suppliers are fiercely protective of their new product IP to avoid their ideas being stolen and copied by their competitors. It's ironic but they have this fear as well. This is China and it can be like the wild wild west!
Gear Up For Spring: Prepare for the next round of trade shows in 2017
If you can't make it to trade shows this fall or if you are just starting out and learning the whole Amazon FBA process, then I suggest the following strategy for the next 3-6 months.
Short term Q4 2016:
Focus on getting your business off the ground with the holiday shopping season sales spike rapidly approaching. Continue sourcing product and preparing for reorders.
Remember the huge disruption to the supply chain which is Chinese New Year. This year it is Jan 28, 2017 and factories will shut down for up to one month.
In reality they say they will be closed 10-7 days. But many factory workers will all be returning to their hometowns thousands of miles away and realistically, they won't be back on track until late Feb to early March. So the takeaway is to place your orders early so you don't get caught in the last minute rush and get your shipments delayed until after the holidays. Think of the pain of losing thousands of dollars in sales if you miss the boat!
Medium term Q1 2017:
Search for and prepare to attend the next round of trade shows in the Spring. While we're on the topic of planning for trade shows, the Canton Fair may be the most famous one, but I don't consider it the best.
The main problem is that it is too big for it's own good. It's way too broad and not focused enough. And you will waste a lot of time wandering hall after hall, booth after booth. Your time may be better spent on an industry specific trade fair that's relevant to you.
How do you know which trade shows to attend?
It sounds simple but ask your suppliers. If you know that your supplier will be attending the XYZ trade show in Hong Kong in April, then there's a good chance that other suppliers who also make your product will be there as well. I would check out the fair website to verify this and then register. This way you can meet your (potential) suppliers face to face, build trust and a relationship, and view their products.
If you have time I would suggest that you arrange a visit to their factory as well. You will really learn about how your product is made and even potentially identify new product opportunities of other products that they didn't bring to the trade show or mention on their site. Moreover, by going over the production process, sometimes you can even point out ways to improve and prevent problems from occurring.
If you're unsure which trade shows to attend, ask your current suppliers!
In Closing
By now you've learned how to prepare for a trade show, what to do at the show, and after show. And also what to do if you can't make it to the trade show.
By following these best practices and implementing the 80/20 rule you will continue to grow your business, source new products, and not miss a beat even if you can't make it to the Canton Fair this fall to stay ahead of your competitors.
As a reward for reading until the end, I've prepared some free gifts for JungleScout readers. You can find them at 80/20 Sourcing.
How to attend a trade show like a pro cheatsheet
My exclusive Master Class video on attending a trade show like a pro
A private invitation to a meetup I'm organizing in Hong Kong in mid-October 2016.
Good luck!