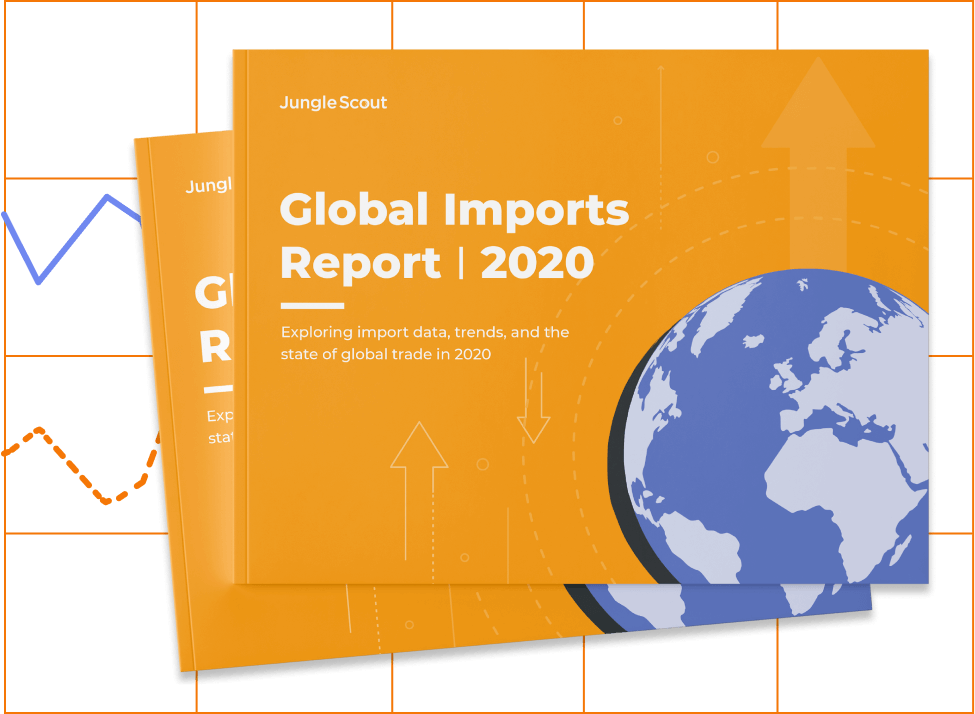 2020 Global Imports Data & Trends Report
Recent trends in international trade reflect major shifts in global economic leaders and consumer behaviors, as well as the rippling impacts of major worldwide events.
Jungle Scout's 2020 Global Imports Report explores the landscape of imports to the U.S. between 2015 and 2020 for all countries and industries, and highlights some of those notable shifts, including:
How the landscape of global trade is shifting in light of COVID-19
Which country is chasing China as a rising global trade leader
Where various categories of products are sourced worldwide and the best alternate suppliers by industry
Share of U.S. Imports by Country | 2015-2020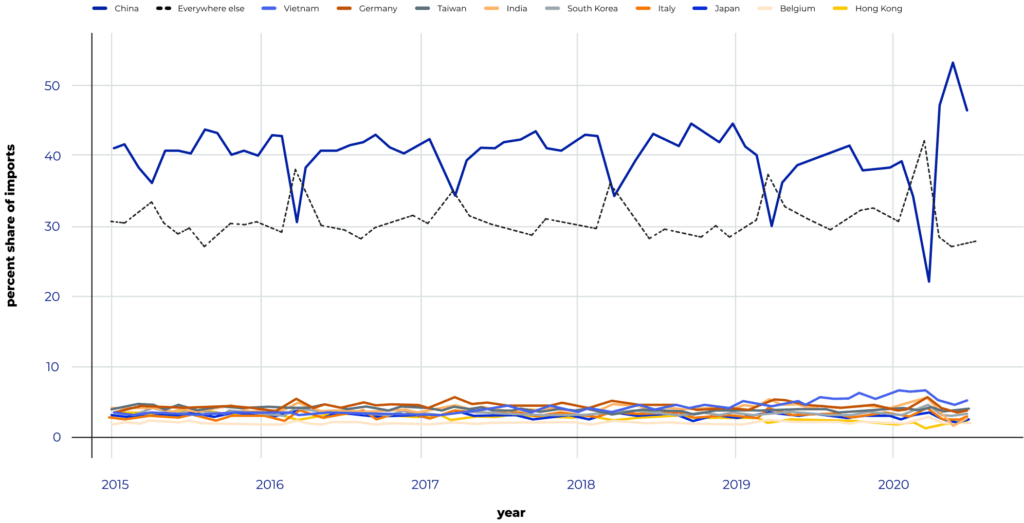 10 countries comprise 70% of all U.S. imports, and these nations have experienced large shifts in share of imports between 2015 and 2020. China has consistently maintained a massive lead, though Vietnam's share has climbed. China recovered from a drastic early 2020 dip in trade, while other countries continue to struggle.
Share of U.S. Imports by Product Category | 2020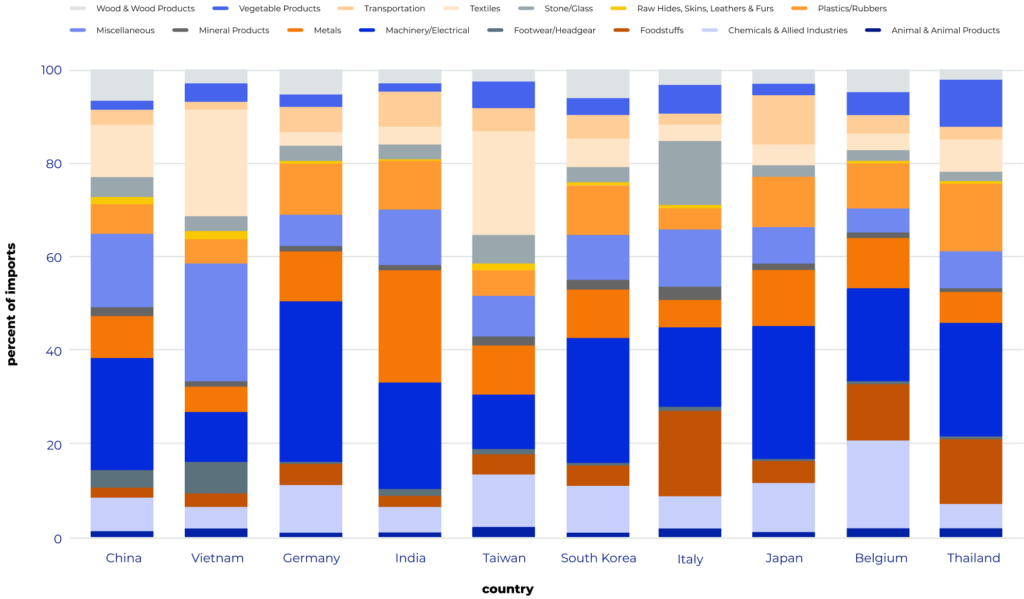 Machinery and electrical products consistently make up nearly one-fifth of total U.S. imports, followed by miscellaneous goods, textiles, metals, and chemicals. These top 10 countries exporting goods to the U.S. represent a diverse balance of industries and remind businesses of global sourcing options for their products.
About the report
Methodology
All data represents United States maritime imports from January 1, 2015, to June 30, 2020 from 237 unique countries. Jungle Scout analyzed more than 63 million maritime U.S. import records, including information on the shipper and shipment, from which country and category are extracted.
Using the Data
We encourage you to explore Jungle Scout's Global Imports Report, and to share, reference, and publish the findings with attribution to "Jungle Scout" and a link to this page.
For more information, specific data requests or media assets, or to reach the report's authors, please contact us at [email protected].
About Jungle Scout
Jungle Scout is the leading all-in-one platform for selling on Amazon, with the mission of providing powerful data and insights to help entrepreneurs and brands grow successful Amazon businesses.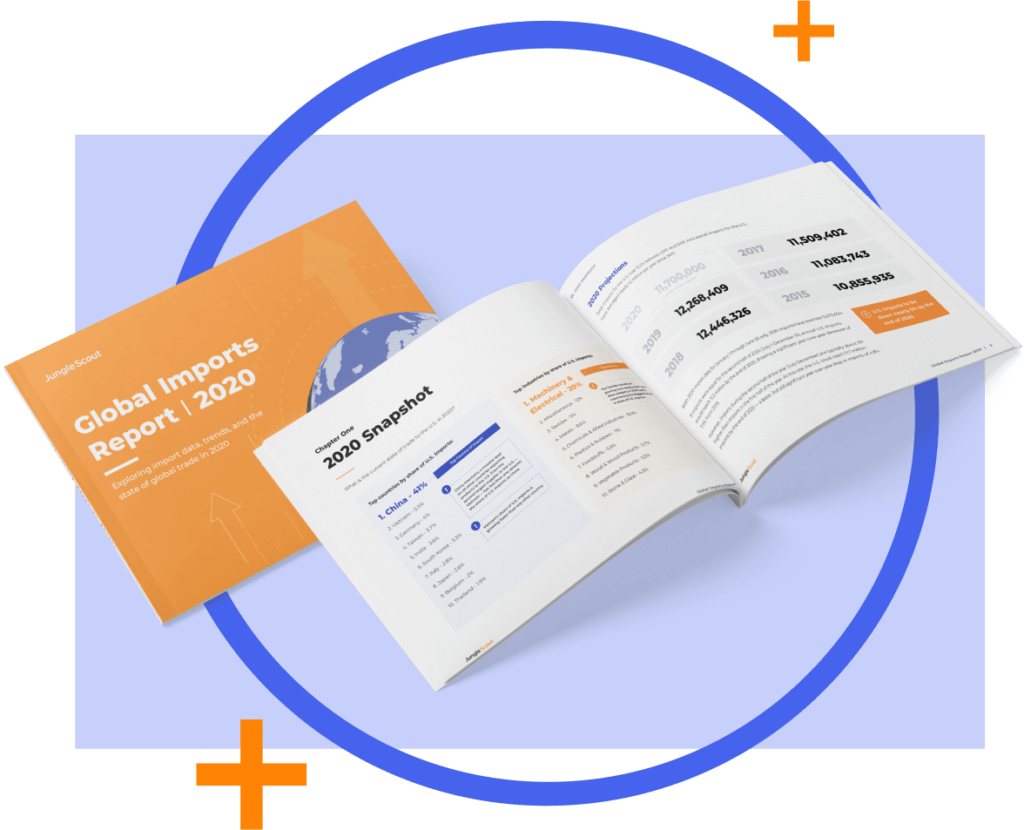 Jungle Scout has helped over 400,000 customers excel on Amazon
"The best resource for data-driven product research"

"Jungle Scout handles the heavy lifting on big data analytics"

"Helped thousands of Amazon sellers avoid failure"

"[Their] software helps sellers decide what products to offer"