Austin, Texas — August 31, 2020: Jungle Scout,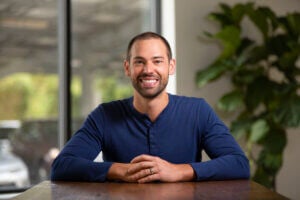 the leading all-in-one platform for selling on Amazon, today announced that its Founder & CEO Greg Mercer was named one of the Top 50 SaaS CEOs of 2020 by The Software Report for the second consecutive year.   
"It's incredibly exciting to be recognized as a leader in the SaaS space because it takes a lot of effort and dedication to bring a unique and successful product to the market," Mercer said. "At Jungle Scout, we invest in our customers, our team, and our robust and powerful data to create the most powerful ecommerce platform in the industry."
Mercer founded Jungle Scout in 2015 as an Amazon product research tool allowing entrepreneurs to make informed, data-driven decisions for their businesses. Today, Jungle Scout offers solutions for entrepreneurs, small businesses, and global enterprise brands, and it supports more than $3 billion in annual Amazon revenue.
Jungle Scout is constantly innovating its product suite, recently introducing Cobalt, a market intelligence and product insights platform built to help enterprise brands win the Amazon channel.
Mercer leads a team of more than 140 Jungle Scout employees located around the globe.
"It has become clear that to build a high performing organization supported by a constructive and enduring culture, the CEO needs to possess a unique set of rare skills," The Software Report said.
Top SaaS CEO nominees were evaluated across a number of key areas including company performance, workplace culture, product strength, and strategic decision-making.