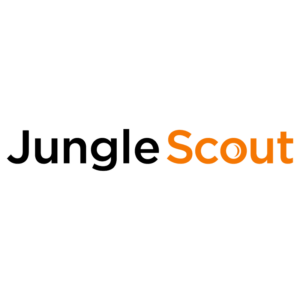 AUSTIN, Texas — November 16, 2021:Today, Jungle Scout, the leading all-in-one platform for selling on Amazon, released its Q4 2021 Consumer Trends Report, a quarterly study of 1,000 U.S. consumers which reveals how Americans flock to Amazon for holiday gift purchases, but more often search for brand-name gifts on Walmart.com.
Key insights from the report include:
4 out of 5 consumers shop online for holiday gifts, and most shop on Amazon
While 78% of consumers shop online for gifts, 46% shop

only

online. 

67% of all consumers shop on Amazon for holiday gifts, followed by 48% who shop on Walmart.com and 34% for all other websites.
More holiday shoppers search for specific brands on Walmart.com than on Amazon.
48% of Walmart.com shoppers search for brands (ie. "Yankee candle") when shopping for holiday gifts compared to 38% of Amazon shoppers who do the same.
55% of U.S. consumers look forward to "treating themselves" in 2022.
68% of Americans say they want to have more fun in 2022.

46% of Americans say they are already making travel plans for 2022.
"Consumers have come to rely on online shopping for some of their most important purchases, like holiday gifts. Keeping that in mind, we can expect American shoppers to turn to retailers like Amazon and Walmart.com as they shop for the products that complement the lifestyle changes, leisure activities, and travel they plan to pursue in 2022," says Greg Mercer, Founder & CEO of Jungle Scout. 
Other insights from the report include:
Overall consumer spending:

34% of consumers will reduce their overall spending through the closing months of 2021, while 26% will increase spending; 41% will keep spending the same.

Where consumers are shopping:

In 2021, 54% of consumers are making purchases on Amazon weekly or more, versus 46% who shop weekly or more on Walmart.com.

What consumers are buying:

Since Q3 2021, consumer spending on baby products has risen 48% on Amazon.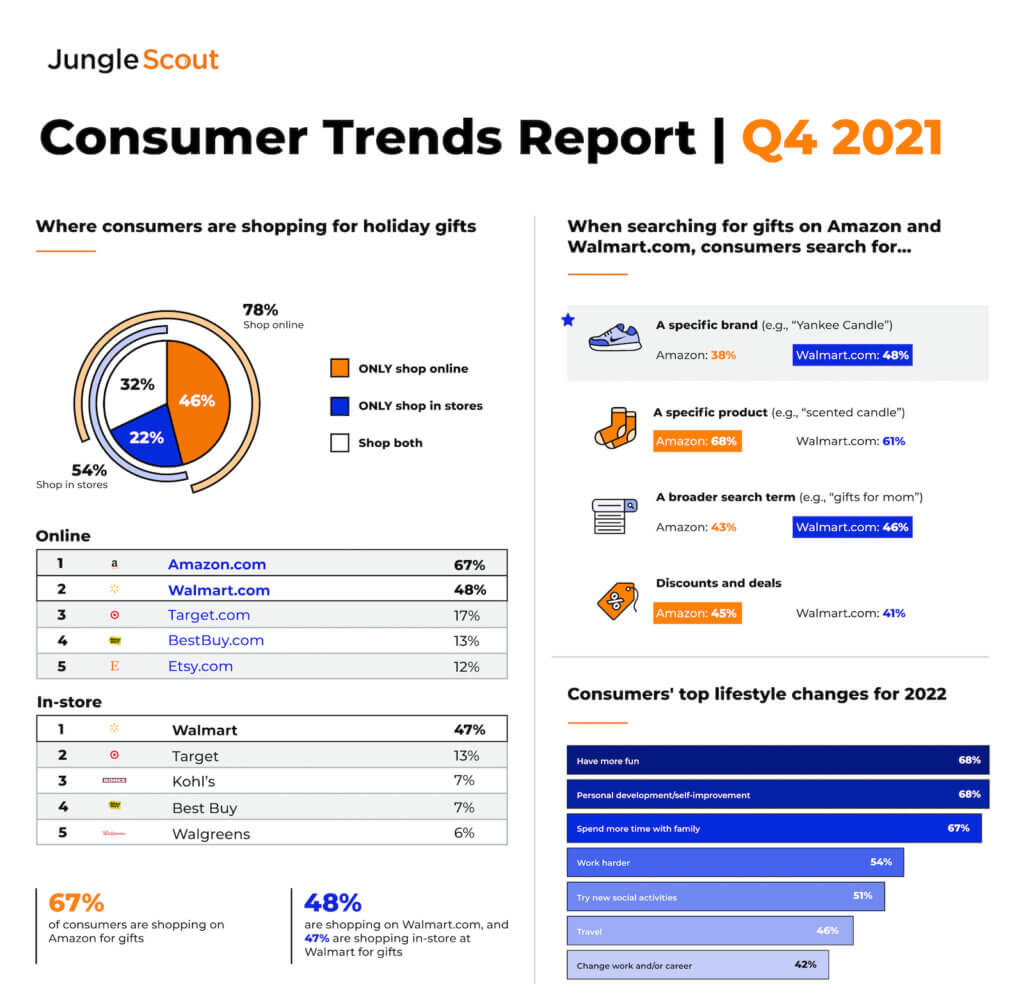 About the Report
Between October 8-9, 2021, Jungle Scout conducted an anonymous survey among a panel of 1,007 U.S. consumers about their buying preferences and behaviors. Respondents represent every U.S. state, all genders, and ages 18 to 75+, as well as all employment types and varying income levels.