The most successful Amazon FBA sellers are the ones who understand that the key to success is by setting your brand apart from the competition. And one of the easiest ways to set your brand and products apart on Amazon is through your product packaging.
Why is Amazon product packaging important?
Product packaging gets you noticed in Amazon's search results
The Amazon results page is incredibly competitive. So how do you make your product stand out and earn more clicks and sales than others?
Give it noticeable, memorable packaging!
First, Amazon requires all product photos on its site to be just the product's image on a white background. For this reason, many savvy product branding experts recognize that certain colors — particularly neon yellows, oranges, and blue — show up well on Amazon's white background.
In addition, clean, simple designs look best on mobile as well as desktop. This is important because 53% of e-commerce traffic comes from mobile devices (Digital Commerce 360).
Consider the following image:
The bright red makes the product stand out.
Furthermore, you see clear, strong labeling. A big, bold "MEAT CLAWS" gives you a good idea of what the product does, and the Grillaholic's brand logo is clean, simple, and visible.
The product packaging also features some helpful value statements ("Dishwasher safe" and "Shred or handle meat"), but no unnecessary information is included, keeping the visual uncluttered and simple.
Product packaging helps you build a recognizable brand
The Nike swoosh. The Coca-Cola cursive. McDonald's "golden arches." Each of these images signals a brand's identity to a consumer.
And while many Amazon sellers don't quite have the reach of Nike or Coke, you can build a visual identity around your products to help draw attention and recognition among your customers.
Much of this has to do with your packaging.
Apple is an excellent example of on-brand product packaging. They could just hand us an iPhone in a simple, plastic shell with a data sheet, but they've gone the extra mile to give us a nice, sturdy white box with a simple clean design.
The product fits perfectly into its box, and aside from a charging cord and headphones, there are few bells and whistles. All in all, the packaging purveys the concepts of simplicity and sophistication, which is exactly what Apple wants you to think of its brand.
For more info on creating a recognizable brand, check out our series on building an e-commerce brand.
Amazon product packaging requirements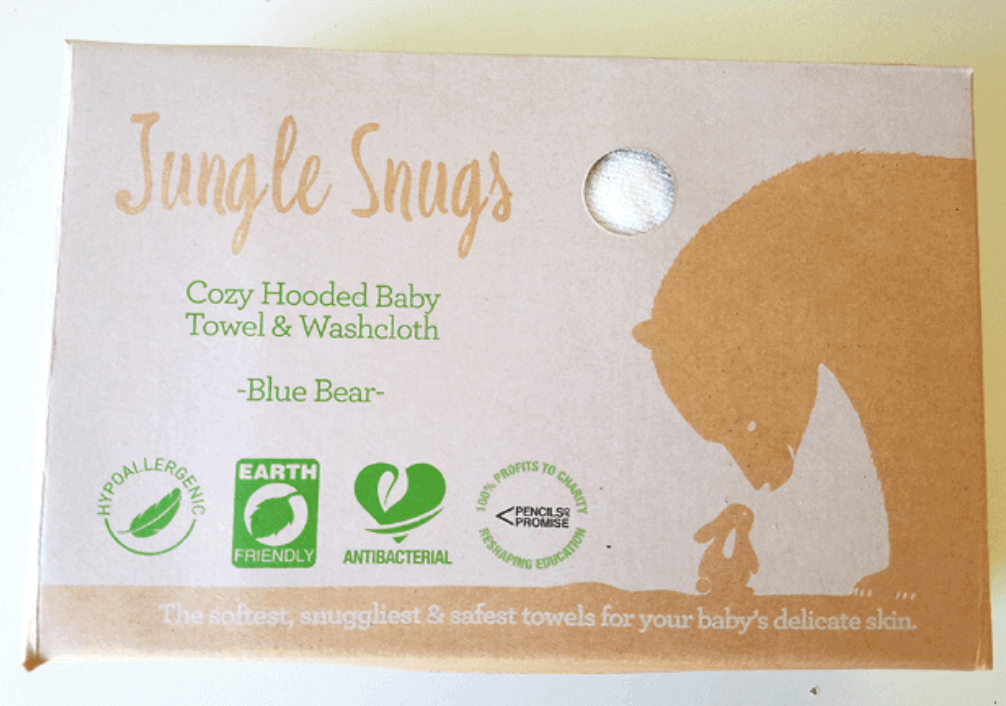 Before you start designing your product packaging, it's important to know Amazon's terms of service with respect to what you can and can't do regarding product packaging.
In addition to product-specific requirements, there are also certain items that all products must have in order for it to be sold by Amazon.
FNSKU
The Fulfillment Network Stock Keeping Unit (or FNSKU) is the scannable label that helps Amazon's fulfillment network employees and robots efficiently find, pick, pack, and ship your products.
If your product has a barcode you must place the FNSKU over the barcode.

You can get FNSKU labels once you create an inventory replenishment order for your product.
During the setup phase, simply select 'Merchant' for the 'Who labels?' column. Then, click the orange 'Print labels for this page' button. It will download a sheet of FNSKUs that you can print or send to your supplier to place on the boxes.

'Country of Origin'
U.S. Customs requires that all goods imported into the U.S. have a visible 'Country of Origin' on the product's packaging and often the product itself.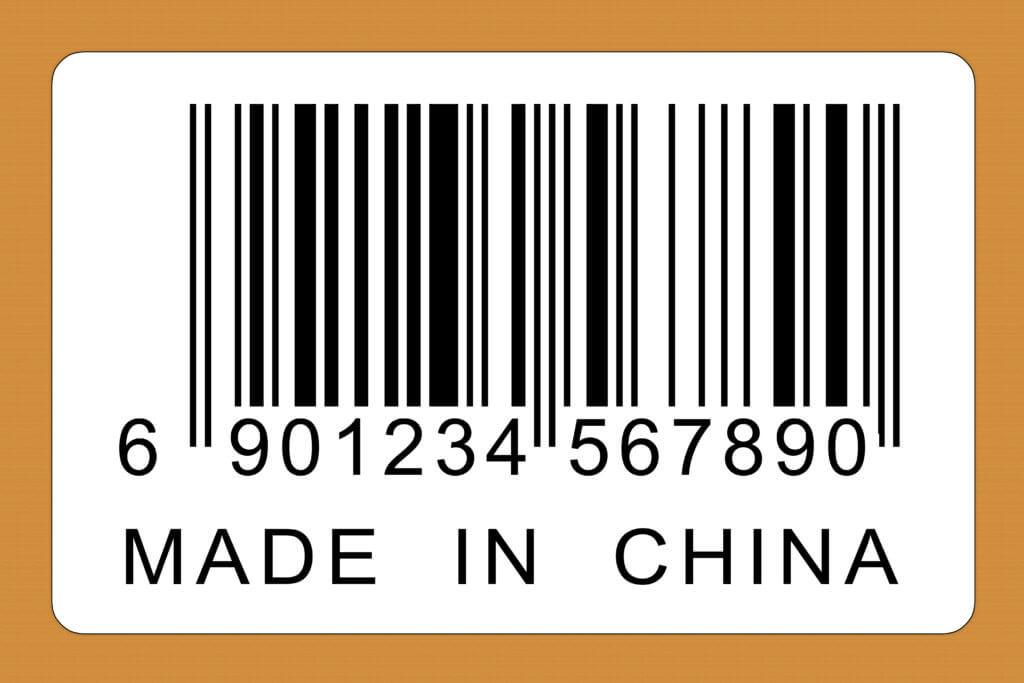 Specific legal requirements
Some product categories have specific legal requirements for the packaging.
For example, toys must have age ranges printed on the box. Or, if the packaging includes a small bag, there must be a choking hazard label printed on it.
How to determine the legal requirements specific to your product
Here are a few ways to learn about the specific legal requirements for your product:
Do research online. You can do a search online for the product requirements in your category. Websites like

nist.gov

offers information on packaging for you to review. Amazon also offers details on

product packaging requirements for their fulfillment centers

.

Review your competitors' products. The easiest and most inexpensive method of finding out your specific legal requirements is to purchase and investigate products similar to the ones you hope to create. Ideally, your competitors should have all of the requirements in place.
Amazon product packaging nice-to-haves
Once you've ensured your product packaging adheres to Amazon's requirements and Terms of Service, you have the opportunity to focus on branding and visual appeal. You need to consider:
Simplicity of Design
Once in the hands of a shopper, your product should be easy to understand and use. Too many images, words, or sales language on the box can be confusing. Keep it simple!
Visual Appeal
In addition to simplicity, consider making your Amazon product packaging visually appealing.
Consider how your product would look on a shelf in a store. How can you make it stand out from all of the other products on Amazon and make people stop scrolling and click on your product?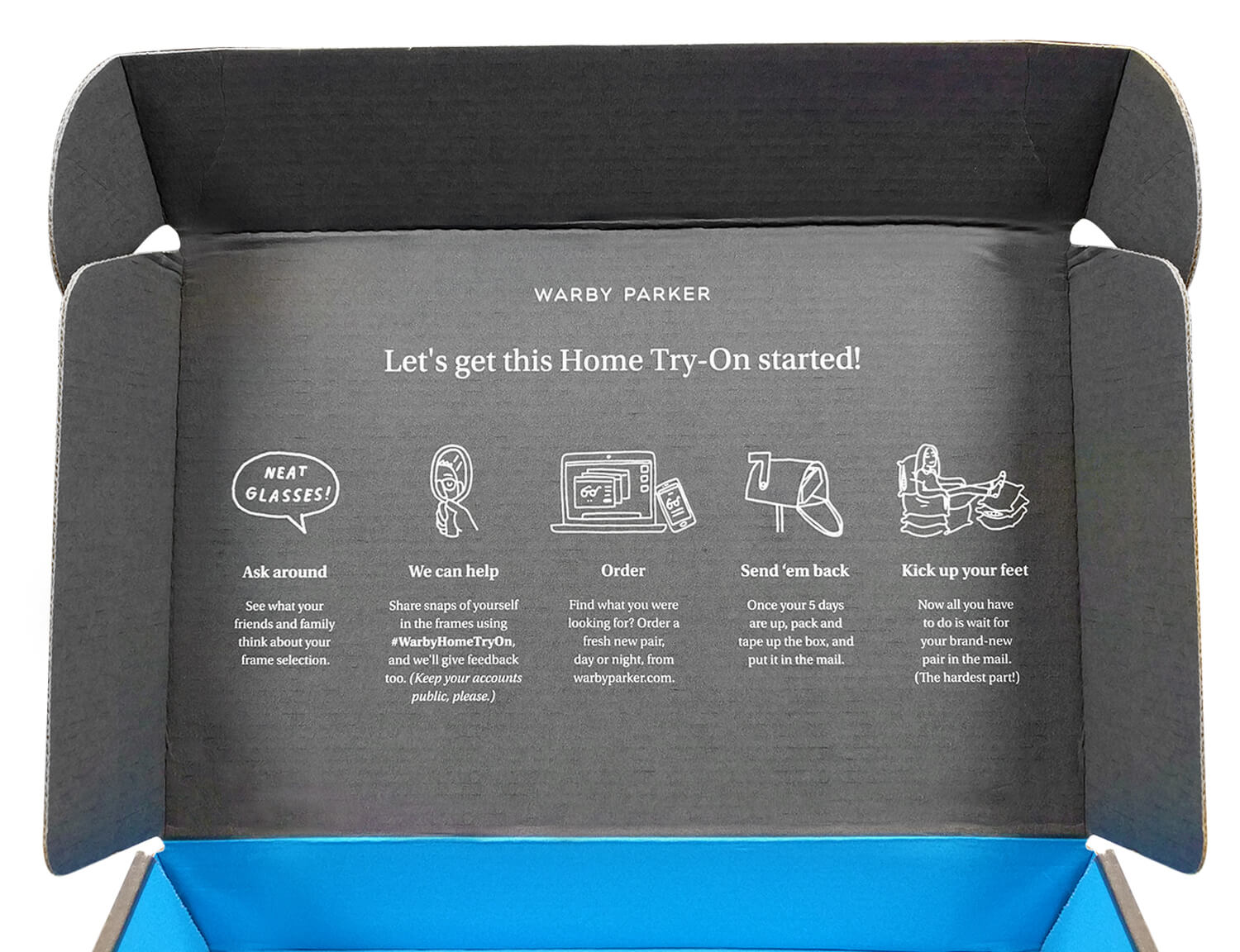 Company Contact Information
Although having your company contact information on your Amazon product packaging is no longer a requirement for brand registry, it's still nice to have.
An easy-to-read address, phone number, or email tells your customer that you don't mind them contacting you. And, depending on where most of your customers live, having a local country's contact information could appeal to those who prefer to buy locally.
Product Inserts
A product insert is a card, pamphlet, or any other form of communication delivered with your product that provides useful information to the customer.
Many sellers use inserts as an opportunity to request a review, direct people to their non-Amazon branded sites, and build email lists.
NOTE: Amazon has strict requirements for product inserts, which we'll cover in detail.
Amazon product inserts: Do's, don'ts, and recommendations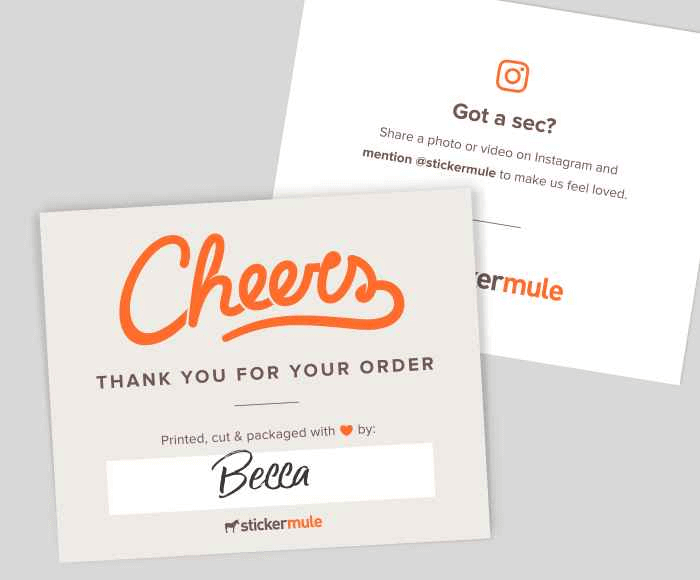 Product inserts can help your Amazon product (and its packaging) convey important information to your customer. It can also serve as a direct follow-up on your behalf, providing proactive customer service and marketing.
Here are some things to consider for your product inserts.
Amazon product inserts do's
DO say thank you
This seems like a no-brainer, but simply saying "thank you" to a customer goes a long way.
DO include instructions
If you sell a product that requires a bit more effort to use, include simple, easy-to-read instructions for them to follow.
DO list warranty/guarantee information
If your product has a warranty, or you offer a money-back guarantee, include the information on how the customers can make claims.
Keep in mind that Amazon also offers 100% customer satisfaction. Therefore, you can simply piggyback on their excellent customer service.
DO request a review (neutrally)
It's okay to ask for a review with a product insert, as long as you follow the rules. So, make sure your review request is neutral and that your customer knows that every experience — good or bad — warrants a review on Amazon.
For more details on review requests, review the "don'ts" below.
DO add social media/brand links
Amazon allows you to include information for your non-Amazon pages. This includes your social media accounts, blogs, and even your mailing list.
Amazon product insert don'ts
DON'T use manipulative language to get reviews
Telling your customers that you're "a small, family run business", or that they should "support products made in America", and then asking for a product review is seen as manipulative according to Amazon's terms of service.
DON'T cherry pick your customers for reviews
Asking customers "if you had a positive experience with this product, tell us about it with a product review" on your insert is a BIG no-no. Even saying "if there's any reason you can't give us a 5-star review, please contact us" is against the rules.
Amazon considers these types of insert-copy to be a form of cherry-picking, which violates the product review terms of service.
DON'T incentivize reviews
Offering a gift card, warranty, discount, or any other benefit in exchange for a positive review — or any review, for that matter — is (again) against Amazon's terms of service.
How do I create my product's packaging and inserts?
Ultimately, how you create your Amazon product packaging depends on you and your level of expertise.
If you're comfortable using professional design programs like Photoshop or Adobe Illustrator yourself, then by all means create your own Amazon product packaging.
You can also create your own Amazon product packaging and inserts using less-involved applications like Canva.com.
However, if you lack design skills or would prefer support, consider turning to a professional. You can find a bevy of freelance Amazon product packaging designers who can create proper product packaging and inserts for an affordable fee.
How do Amazon FBA sellers include customized packaging and inserts with their products?
Amazon sellers using "Fulfillment by Amazon" or FBA, have their products shipped directly from suppliers to Amazon's warehouses, and then on to customers from there.
So, in order to include customized product packaging, sellers have to turn over their product packaging designs to their suppliers. The supplier is then responsible for placing the design on the product's packaging and insert.
We recommend that you get a sample or copy of the finished product including your packaging so you can check to see if it looks the way you want it to.
Amazon Product Packaging is everything!
Hopefully this article helped clarify why Amazon product packaging and inserts are so important. Fingers crossed it also gave you plenty of tips to create effective, high-quality packaging for your products.
Have any other tips to share about Amazon product packaging and inserts? We'd love to hear them! Let us know down in the comments below.
Disclaimer: This post was updated on May 28, 2020, to reflect changes to Amazon's insert guidelines.