By Michael Krakaris, co-founder of Deliverr
We live in an age where products appearing on your computer screen can be on your doorstep in a matter of hours. And that lightning-speed delivery is changing customers' expectations.
Now, customers want more than a great price. They want fast shipping too. That's why price and shipping time are the biggest influencers for eCommerce conversions, making speed of delivery crucial to the success of your business.
You can watch the Deliverr/Jungle Scout webinar 'The data behind conversions: Shipping, search, and ads' here:
The history of fast shipping
As recently as a decade ago, if you wanted something quickly you'd go to the store.
Online shopping, on the other hand, was saved for items you didn't need right away. And with delivery times ranging from one to two weeks, that made sense. But then Amazon Prime came along, changing the landscape of eCommerce shipping forever.
Here's how it evolved:
February 2005

– Free two-day and discounted one-day shipping.

December 2014

– One and two-hour deliveries in New York.

May 2015

– Free same-day delivery rolled out.

April 2016

– Free same-day delivery extended.

Mid-2016 – One-hour delivery extended across the States.
Today, 63% of consumers expect fast delivery, wherever and whenever they buy.
Fast shipping programs
But Amazon isn't the only one jumping on the fast-shipping train.
Walmart and eBay also offer their customers fast shipping, with various benefits for both online shoppers and sellers.
This is what each platform offers:
Amazon Prime
For a monthly or annual fee, Amazon Prime customers get free two-day shipping (along with other benefits). As for Amazon sellers, if they are a part of the Prime program, they:
receive an Amazon Prime badge on their listing,

tend to rank better in keyword searches,

and have an increased chance of

winning the buy box

.
Walmart's Free 2-Day Shipping
Guaranteeing customers two-day delivery speeds, Walmart offers its shipping program without membership fees or a minimum spend amount. If you are a Walmart seller, you get:
a green fast-shipping tag,

high search result placement,

and buy box eligibility.
eBay Guaranteed Delivery
eBay Guaranteed Delivery allows shoppers to filter and receive products within one, two or three days. And sellers on eBay receive:
search placement in filtered search results,

and fast-shipping tags.
As you can see, while there are slight differences between the three programs, the results of participating in one of these plans are the same: fast shipping for buyers, and more sales for sellers.
Benefits of fast shipping for online marketplaces
So why are online marketplaces investing in fast shipping programs? These are just some of the advantages:
1 – Differentiation
Amazon, Walmart, and eBay are in direct competition with each other. They all have a name consumers trust, and all have a huge selection of products.
Therefore, instead of competing on price (which impacts profits), they're competing on customer service. They know that free and fast delivery is the top purchase driver.
2 – Customers
eCommerce platforms like Amazon, Walmart, and eBay know they have to attract loyal customers in order to be successful. Offering fast-shipping programs does just that. They generate repeat purchases which, in turn, drives profits.
3 – Sellers
Finally, the big three know that having a fast-shipping program attracts online sellers who are serious about growing their business. Having quick delivery times improves a seller's listing visibility and increases customer satisfaction.
In other words, fast shipping enhances product performance and grows a seller's profits. And what seller wouldn't want to be a part of that?
Benefits of fast shipping for sellers
But it's not just the various marketplaces benefiting from fast-shipping programs. Sellers offering quick delivery also enjoy multiple perks:
Increased conversions
As I mentioned earlier, fast shipping results in increased conversions. And, depending on the program, it can also mean a listing receives a fast-shipping tag, better search result rankings, filtered search result placement, and an increased chance of winning the buy box.
Together, these raise the visibility and attractiveness of a seller's products, particularly when compared to competitors who are not enrolled in these fast-shipping programs.
Avoiding price wars
Because of the intense competition on Amazon, many sellers enter into price wars. However, this rarely does more than drive everyone's profits down during the race to the bottom. Savvy online sellers avoid price wars by competing on service instead.
By offering value in the form of fast shipping, these shrewd sellers generate positive reviews and healthier earnings.
Psychology
According to one Harvard professor, 95% of buying decisions are made subconsciously. That means shopping isn't just an economical action; it's also psychological.
And how does fast shipping play into that?
Quick-delivery programs appeal to a variety of our emotions, including a sense of urgency, trust, risk-aversion, and the need to find value. It's these emotional triggers that convince the brain that buying from a seller offering fast shipping is better than buying from someone who doesn't.
Fast shipping meets our subconscious needs.
How to get started with fast shipping
The best part about fast shipping is that it can be a quick, easy, and affordable way for eCommerce sellers to start driving conversions. If you're a seller and you're not set up for fast delivery already, here are two ways you can start:
1 – Use the marketplace programs available to sellers
Some marketplaces have fulfillment options that give you access to their fast shipping tags. For example, using Fulfillment by Amazon (FBA) means you qualify for their Prime program and its tag.
Other marketplaces, like Walmart, use fulfillment partners. Case in point, all sellers who employ Deliverr are pre-approved for Walmart's fast-shipping program. Like Amazon FBA sellers, they get the free two-day shipping tags automatically. The same holds true for eBay's Guaranteed Delivery three-day tags as well.
And even if you fulfill your orders yourself, you still have options. Amazon, for instance, has a Prime program for self-fulfilling sellers, though you do have to meet the following requirements to gain acceptance into the plan:
A professional seller account;

30 premium-shipped fulfilled orders over the past 30 days;

On-time delivery rate of +96% (99% during trial);

Cancellation rate of 0.5%;

Tracking ID on +94% of orders.
2 – Outsourcing
But if you can't use one of the marketplace options to help with delivery, you can outsource to a fulfillment partner. Just make sure they can guarantee your shipping speed and metrics.
You can also choose to do a mix between the different options, such as FBA for Amazon orders, Deliverr for Walmart and eBay orders, and self-fulfillment for Shopify.
Ultimately, you want to find the setup that works best for you and your order volume.

Interested in outsourcing?
Contact Deliverr support, mention Jungle Scout,
and get THREE months of FREE storage!
Offer ends May 22nd, 2019
Measure your profits
Finally, to make fast shipping work for you, you need to ensure that your profits aren't being impacted by meeting those tight delivery deadlines. So evaluate your fulfillment method.
Are you overspending on warehousing, fulfillment, packaging, and/or staffing costs when cheaper options are out there?
To help you figure out how much you're really spending, I recommend using a fulfillment calculator. There could be a way for you to cut your fulfillment process costs!
Key takeaways
The bottom line here is that fast shipping matters.
Increasing conversions, boosting return customers and keeping up with (or ahead of) the competition; that's why fast-shipping programs are so popular, and why providing and maintaining speedy delivery standards is so important.
Fast shipping is great for business!
About the Author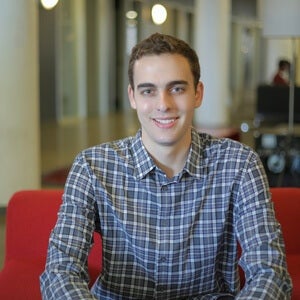 Michael Krakaris is one of Forbes' 30 Under 30 and the co-founder of Deliverr.