Exciting news today as I get to announce the launch of Jungle Scout Academy!
This quick article will give you a little background on what this new tool is and how you can use it to master Amazon FBA.
What is Jungle Scout Academy?
The Jungle Scout Academy is a collection of awesome video tutorials accessible directly through Jungle Scout.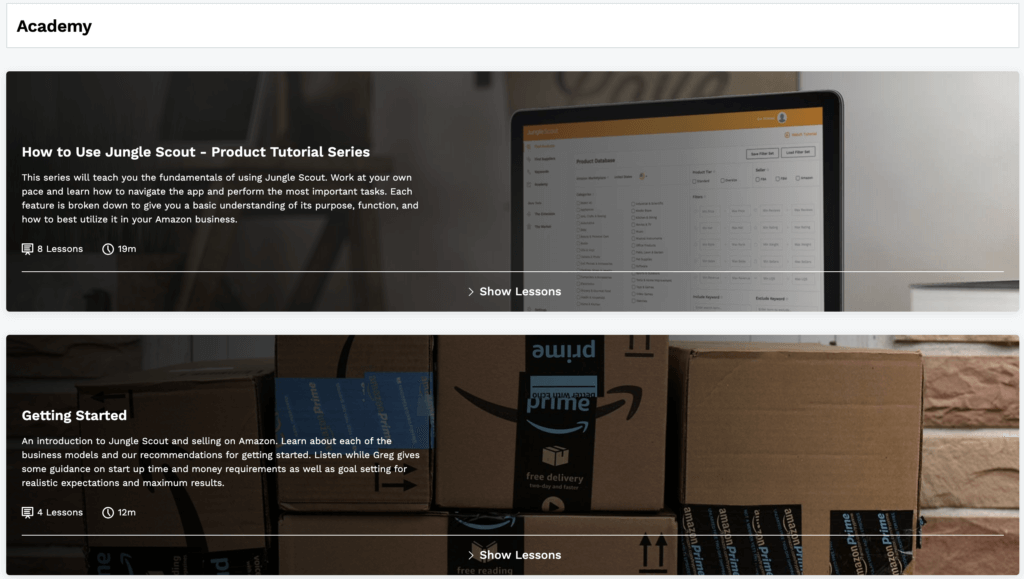 Follow along and you'll learn everything you need to know about the Amazon selling process. Plus, you'll discover how to effectively use Jungle Scout's complete suite of Seller Tools.
It's like having your own personal coach!
And the best part? You don't have to switch over to YouTube or another article to learn how to use our tools. All you have to do is log in to your Jungle Scout account. Then, just look over to the menu bar on the left, below Keywords, and click the Academy button to access it.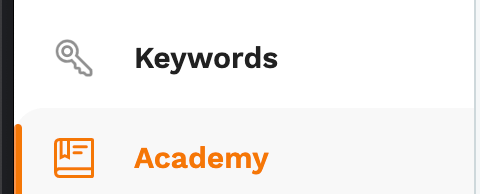 What should I expect from Jungle Scout Academy?
Currently, Jungle Scout Academy offers 12 video tutorials for a total of 31+ minutes of content. We're launching this powerful new tool a little light, but our goal is to launch videos monthly. And Jungle Scout users have exclusive access to this Academy-specific content.
But why the "soft" launch?
We want to make sure we create relevant material. That way the videos available through the Academy are based 100% on your feedback.
Got something you'd like to learn?
Let us know by filling out the following (anonymous) form:
Get started with Jungle Scout Academy today!
Because Jungle Scout Academy is included with a Jungle Scout subscription at no additional charge, you have immediate access if you're already a Jungle Scout user!
But if you aren't subscribed and want to learn more about Jungle Scout and Academy, be sure to check out our Pricing Page. In addition to the learning you'll be doing, all of the top Amazon selling tools on the market will be at your disposal.
I look forward to seeing you in class!