Many of you are Jungle Scout originals. You started your product research and Amazon FBA selling journey when Jungle Scout was only a Chrome extension.
Well, folks, times have changed. Our suite of products has expanded into supplier research, automated accounting, inventory, listing testing and optimization, and plenty more.
Still, Jungle Scout's powerful Chrome extension is a small-but-mighty tool that has changed the game for Amazon FBA sellers for years.
And today, we're kicking off a series of awesome updates to the extension that will make your life easier.
---
See more Jungle Scout updates in our
Power Feature Webinar Series!
Jungle Scout Founder and CEO Greg Mercer will demonstrate powerful new features to help sellers find products and suppliers, manage sales, and more.
Learn how you can power up your 2019 sales.
---
What is Extension?
Extension helps you search for products to sell on Amazon while you're on Amazon.
Click into the Chrome extension while browsing Amazon to get real-time competitive product data, historical Best Sellers Rank, Google trend analysis, sales estimates and profit projections, and more.
You can also use Extension to validate your product ideas. Our AccuSales™ data analysis engine provides monthly and historical sales estimates, plus pricing data, to remove the guesswork out of your product research.
Extension also features an Opportunity Score–a calculation based on product demand, competition, and listing quality data–to help determine the product's potential.
How does the Extension update work?
This new version works the same as the original! We've just redesigned some things to make product search, visibility, and experience the easiest and most actionable for you.
So it might look different, but all the functionality still exists to help you find and validate your Amazon FBA product ideas. Extension's update includes:
Customized display of product info

Filtered search results in the menu

Easy access to our 24/7 support team

Other tweaks to simplify your experience and get you up and running smoothly!
Check it out!
Here's what the newly redesigned Extension looks like: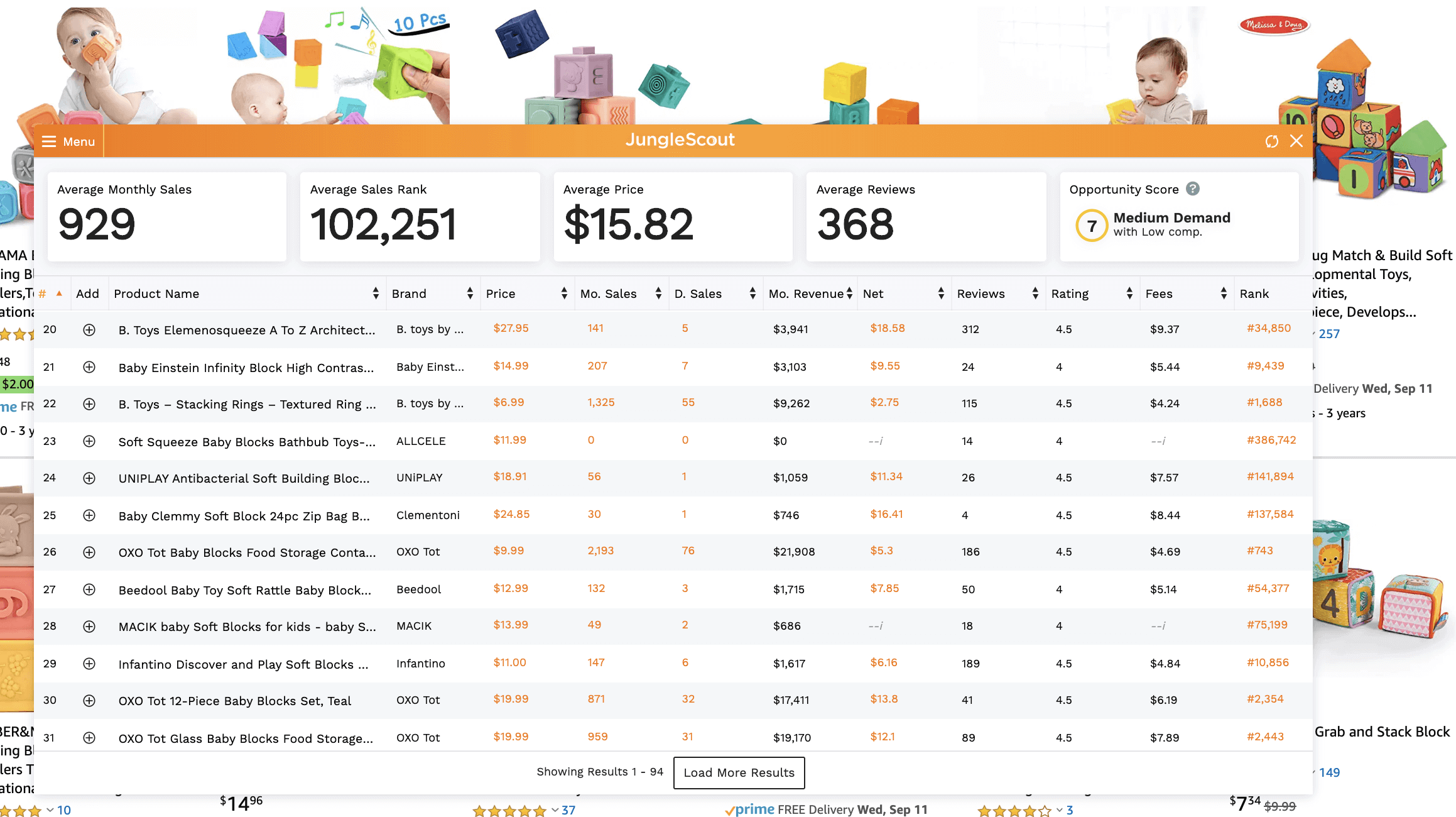 Product preview pop-ups no longer block the listings' key data: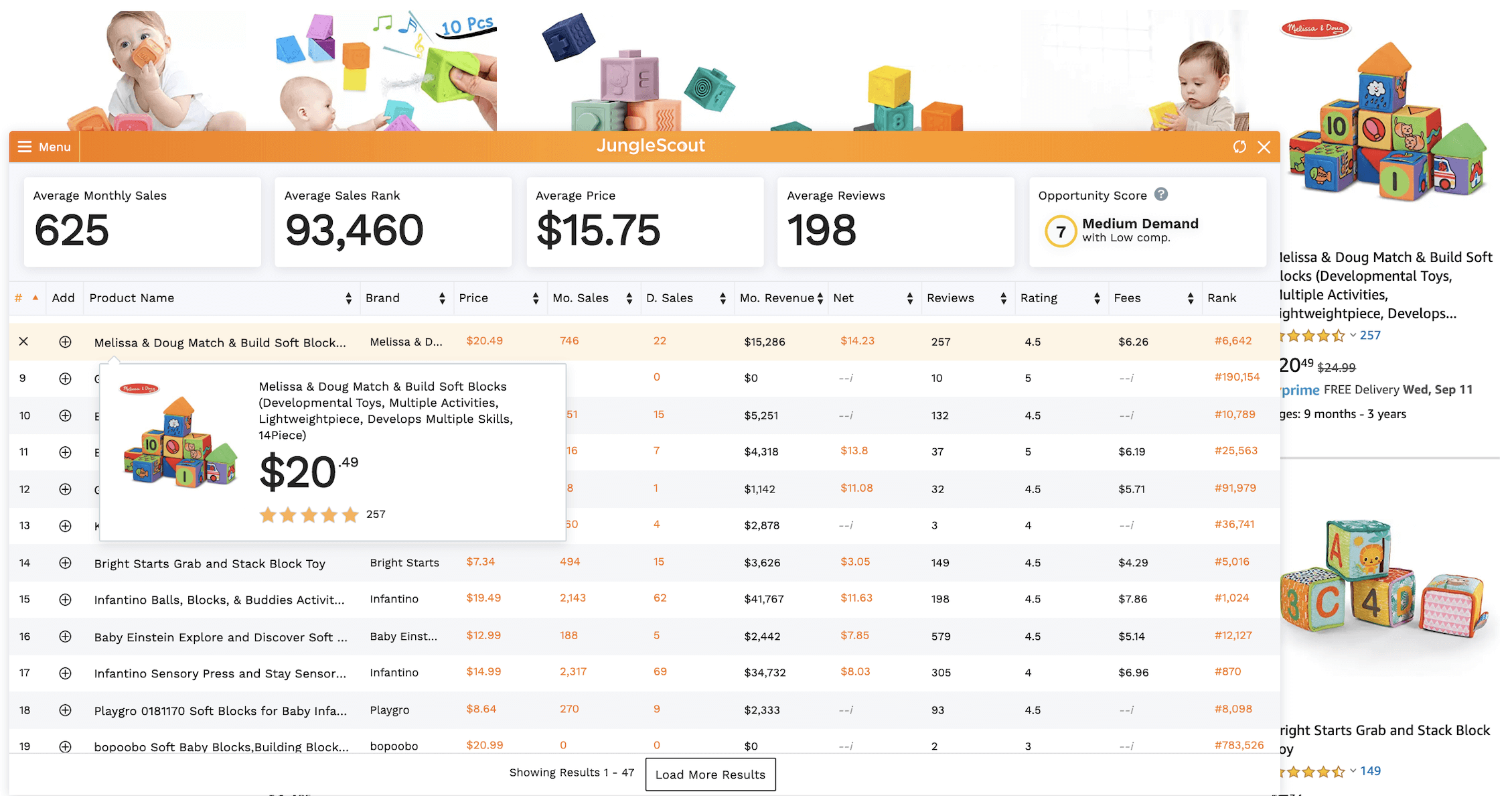 Plus, we have an easier-to-understand 'Menu' (still accessible by clicking the three horizontal lines in the top left-hand corner of Extension's window):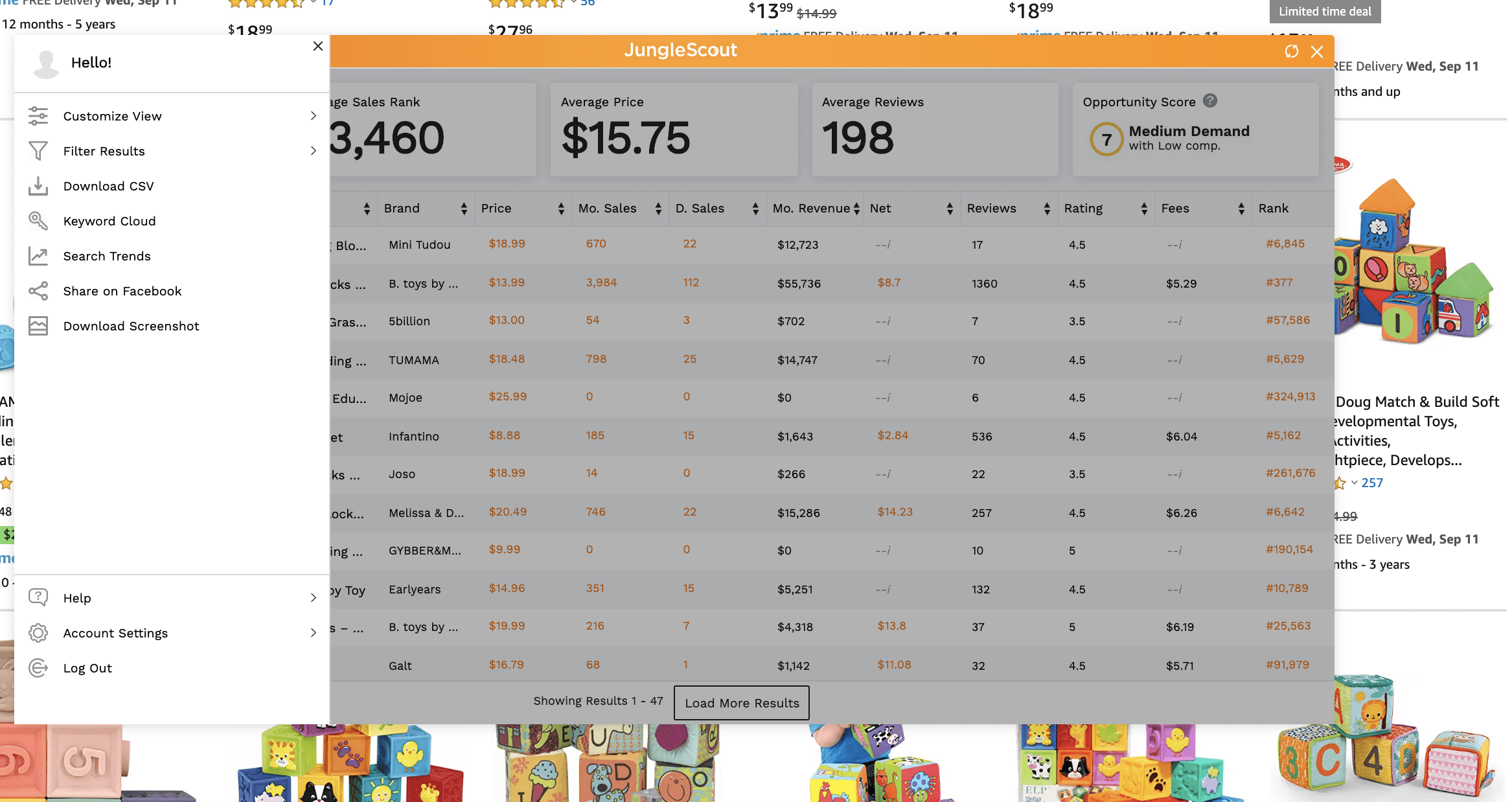 In 'Customize View', you can still choose which columns you want to see. With this redesign, though, toggling off Sponsored Ad products means permanently blocking them from being displayed: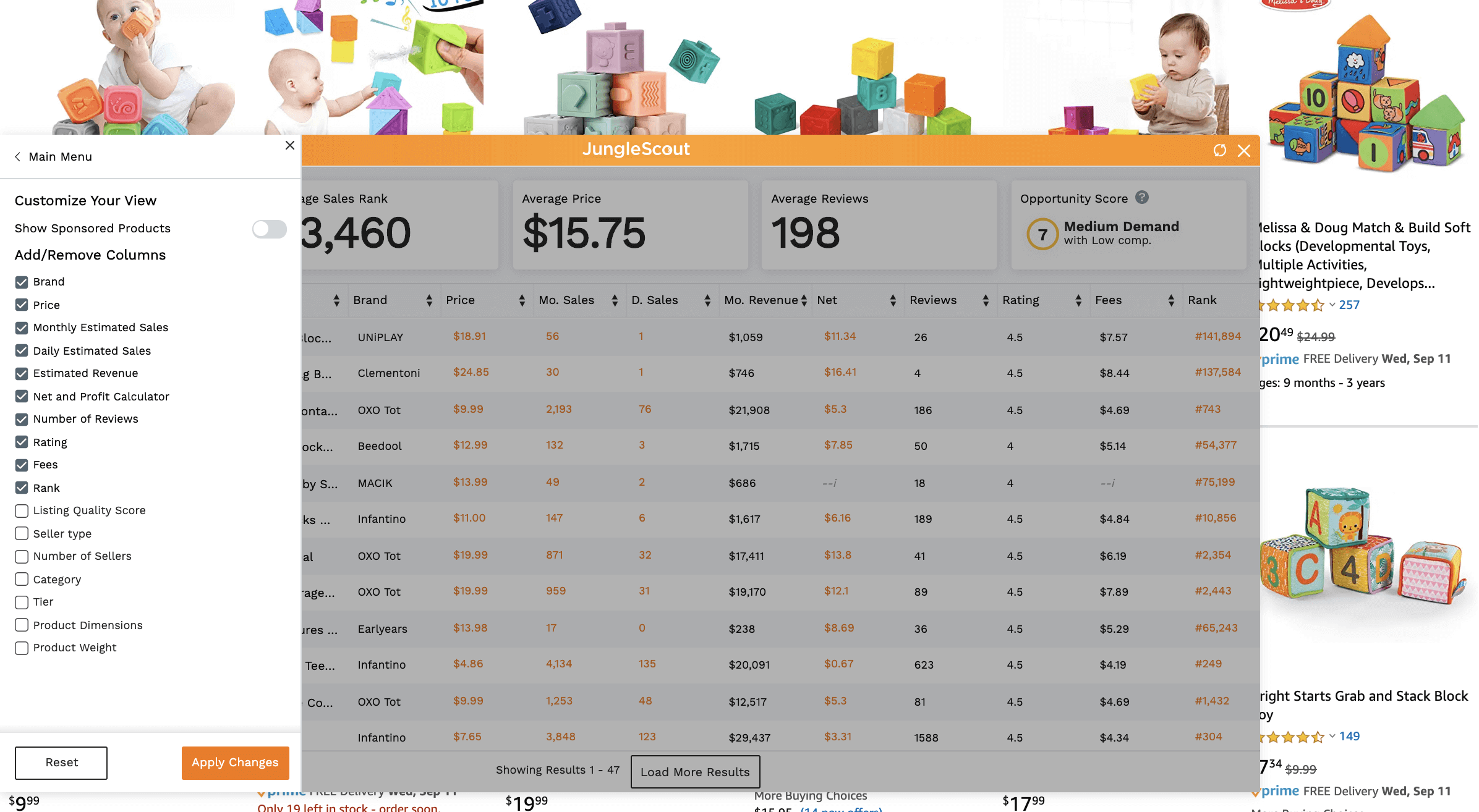 How is the Chrome extension different from Jungle Scout's web-based solution?
Extension is taken to a new (web-based!) level with Jungle Scout and its accompanying features. (In case you were wondering, Jungle Scout started as the Chrome extension only — hence the name — but we kept coming up with other tools for Amazon sellers and wanted to bake them into an easily accessible, web-based product.)
Just like Extension, you can use Jungle Scout — an all-in-one platform for selling on Amazon — to take your product research to the next level. Then, you can find global suppliers, optimize listings, and scale and manage your Amazon FBA business. See more!