Twitch streamer Belle Devine sells her bathwater online for $250 a jar. Carrier pigeons are available on the website BirdsNow.com. And a brand new 2021 Dodge Challenger Hellcat is listed on eBay.
In 2020, it seems like you can sell just about anything online. So, with people looking to make extra money (especially right now), we decided to look at a variety of random stuff to determine where they can be sold.
1. Gag gifts: Amazon
Have a friend who's suffering from the toilet paper shortage? No worries! Just get them this bad boy.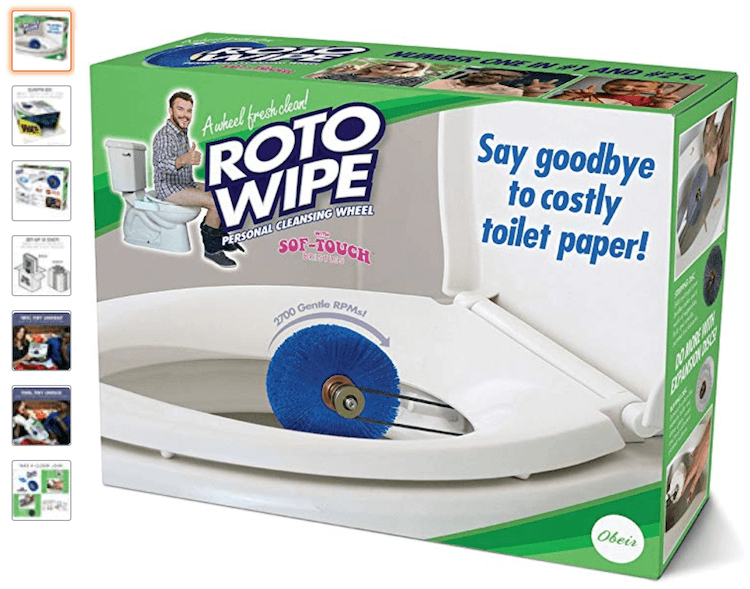 At first glance, the Rotowipe appears to be a motorized hygiene tool perfect for those who missed their chance to grab a 12-pack of Charmin during the early 2020 coronavirus runs.
Thankfully, however, it's not real. It's actually an empty box. And yet, according to Jungle Scout Extension, this product sells 469 units per month on Amazon (as of March 24, 2020)!
Using a paper printing supplier like one found on Alibaba or Jungle Scout Supplier Database, you can create hundreds of similar gags inexpensively and sell them on Amazon.
In fact, Amazon has an entire subcategory of gag-gifts on its platform titled Gags & Practical Jokes Toys.
2. Rare comic books: eBay
Looking to make an extra $92,000? If you have a copy of the comic book Amazing Fantasy #15 you could sell it for that much on eBay.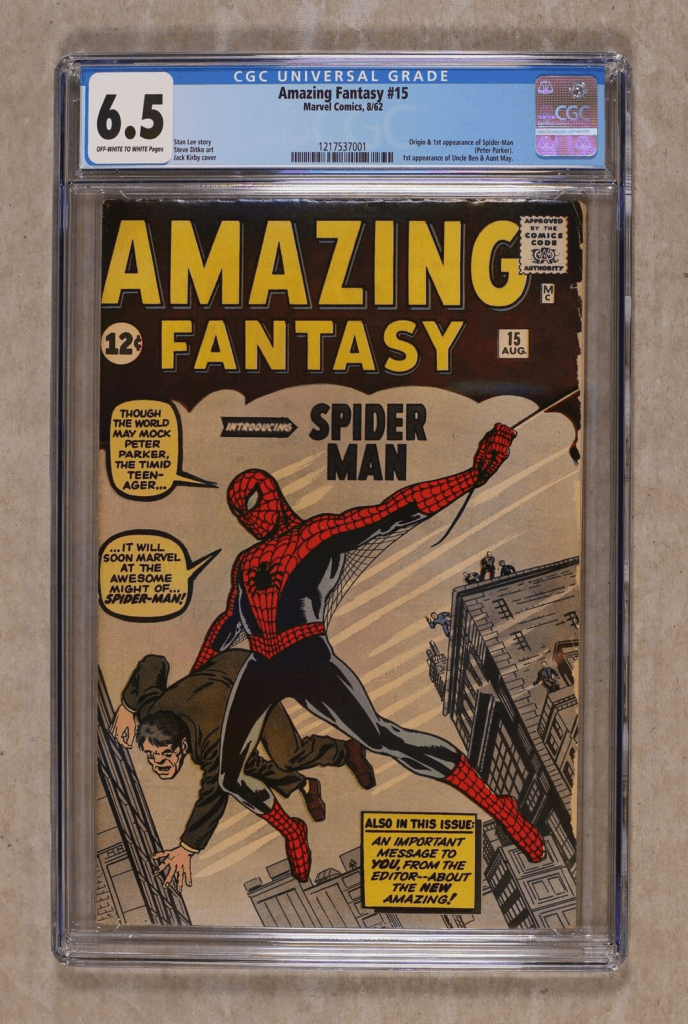 What makes this comic book so valuable? It's the first appearance of everyone's favorite web swinger, Spider-Man.
But, if you don't have one in as good of a condition as this one, even those with ratings of 1.5 can fetch as much as $8,800.
eBay is a great spot for one-off, high-priced collectibles such as comic books, rare coins, first edition printings of books, movie and sports memorabilia, and more.
3. Vial of real rodent bones – eBay
4. Stuffed raccoon paw flashing the peace sign – eBay
5. Chastity belt – eBay
6. Heart-shaped potato chip – eBay
7. Bottle of Indiana air – eBay
8. Mystery box – eBay
9. Mummified clown head – eBay
10. Newspaper clipping of world event – eBay
11. Fake parking tickets – eBay
12. Willy warmer – eBay
13. A single nail – eBay
The best products to sell on eBay*

Used items

Collectibles

"Weird" stuff

Small, easy-to-ship items
14. Used Christmas trees: Facebook Marketplace or CraigsList
The Christmas season is over and you just bought a new tree on Amazon. But what do you do with the old one? Seems like a waste to throw it out. Yet, as an oversized item, the shipping will be prohibitively expensive.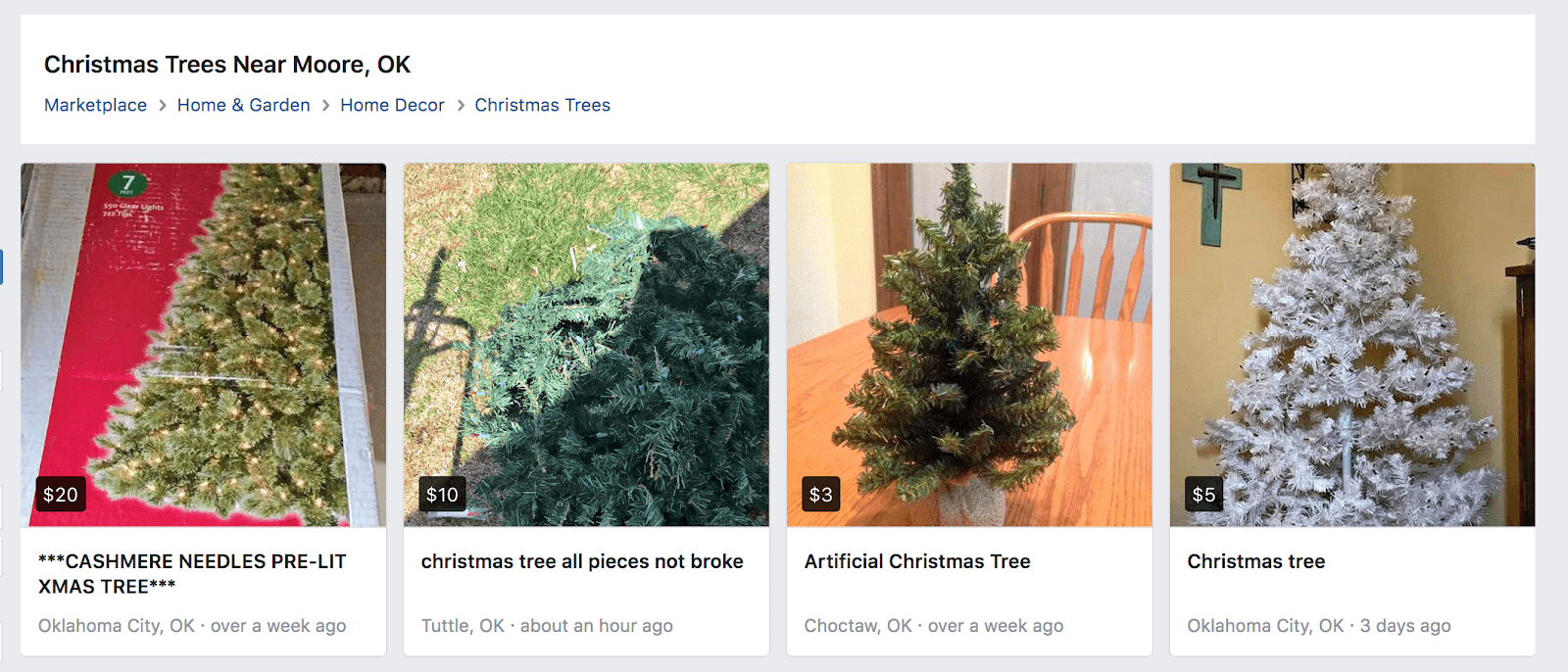 In this case, your best bet is to turn to Facebook Marketplace or Craigslist.
Since local buyers can meet with you for transactions, you can still earn a little cash without having to lug or ship a large item.
Facebook Marketplace and CraigsList are also good for things like used furniture, lawn care equipment, large collections of inexpensive items, or anything else that would be too difficult to sell and list on e-commerce sites like Amazon.
15. Used coffins: Alibaba
While writing this article, I was challenged with finding a place to sell used coffins online. After a quick Google search, I discovered that you can sell used coffins on Alibaba.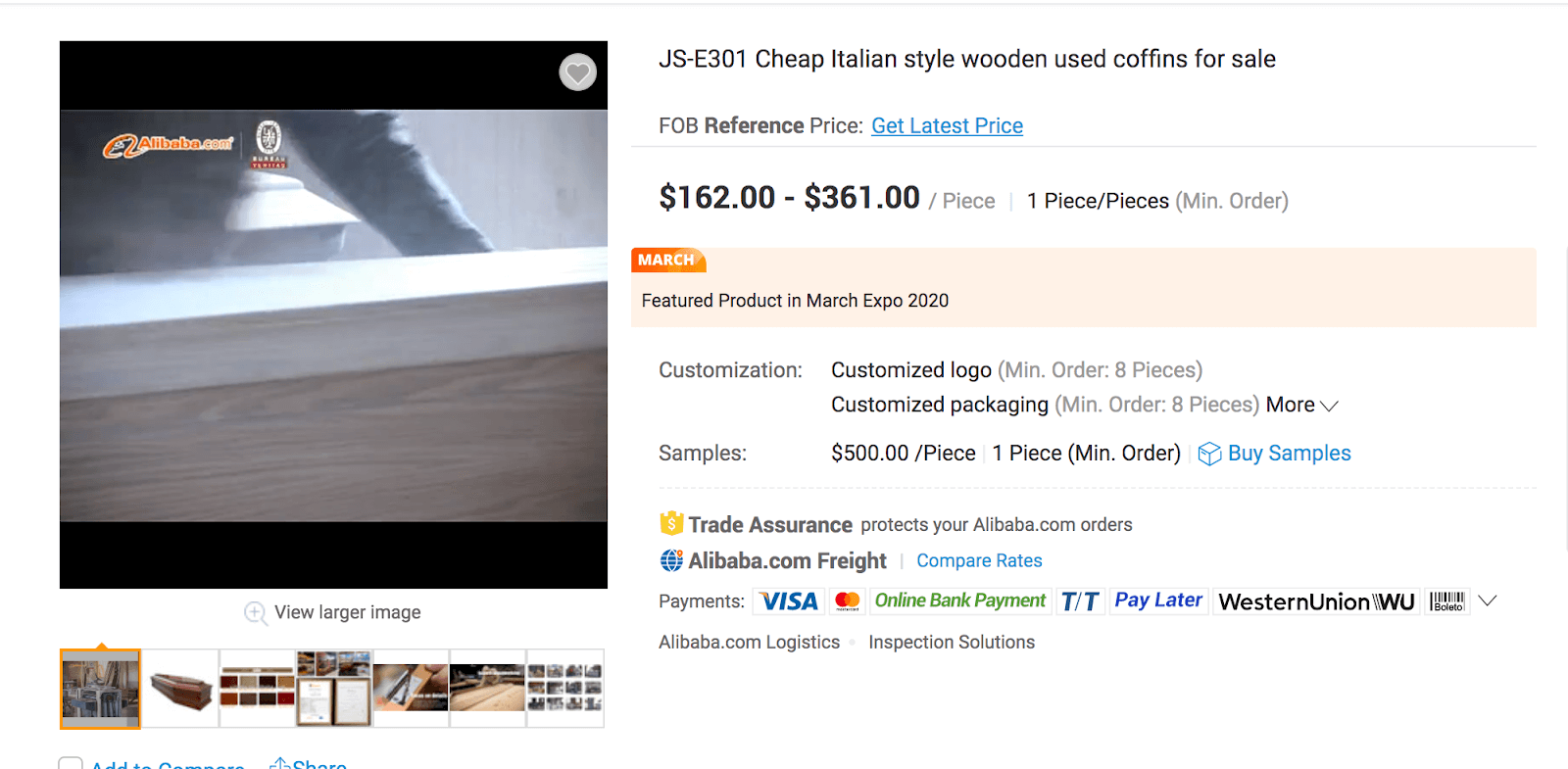 Okay, in all fairness, this is probably just a typo (or maybe a translation issue) since Alibaba is a Chinese website. But it was too funny not to share!
In reality, Alibaba is a great place to list products that can be manufactured in bulk. In this case, it's coffins, but you can sell anything from printed books to face masks to industrial machinery.
16. Dog dryer – Amazon
17. Prefab container house – Amazon
18. Trump costume for cats – Amazon
19. Cow dung patties – Amazon
20. Live color-changing roly poly bugs – Amazon
The best products to sell on Amazon*

Mostly new products

Products priced between $10-$25

Small, easy-to-ship items
21. 3D-printed dungeons: Amazon
If you're a big Dungeons & Dragons nerd like me then you're always looking for cool things to bring to the table. For example: 3d-printed dungeons.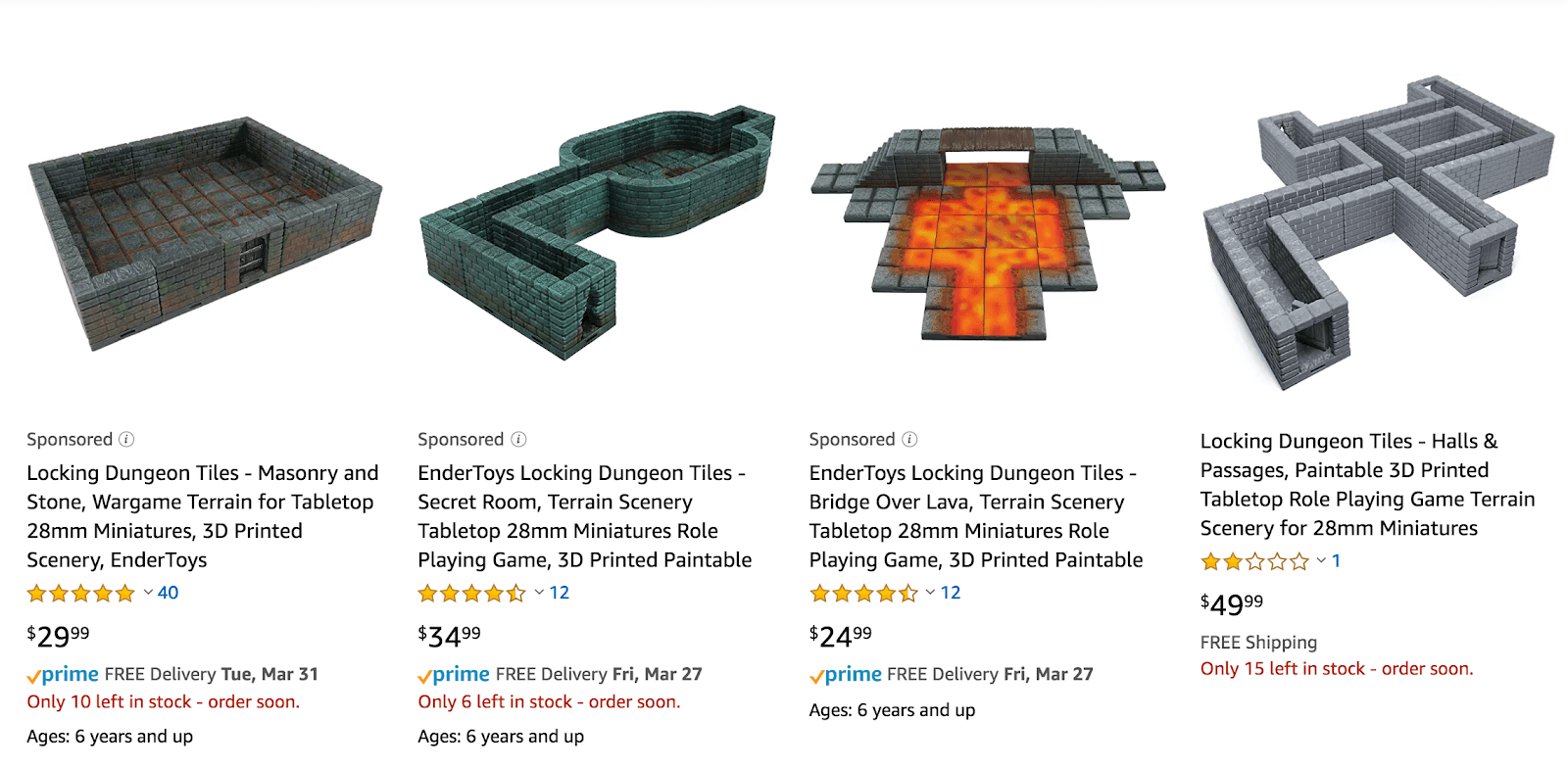 With a 3d-printer, you can download a template for interlocking dungeon pieces on which you can place your fantasy miniatures. And because many of the templates are open license, you can even sell them online.
22. Used textbooks: Amazon
Here's a fun one: you can actually buy used textbooks on Amazon and then resell them on Amazon. Seem confusing? Here's how it works.
First, you purchase a used textbook from a seller who is selling the book using Fulfillment by Merchant (FBM), meaning they ship the book themselves if it sells.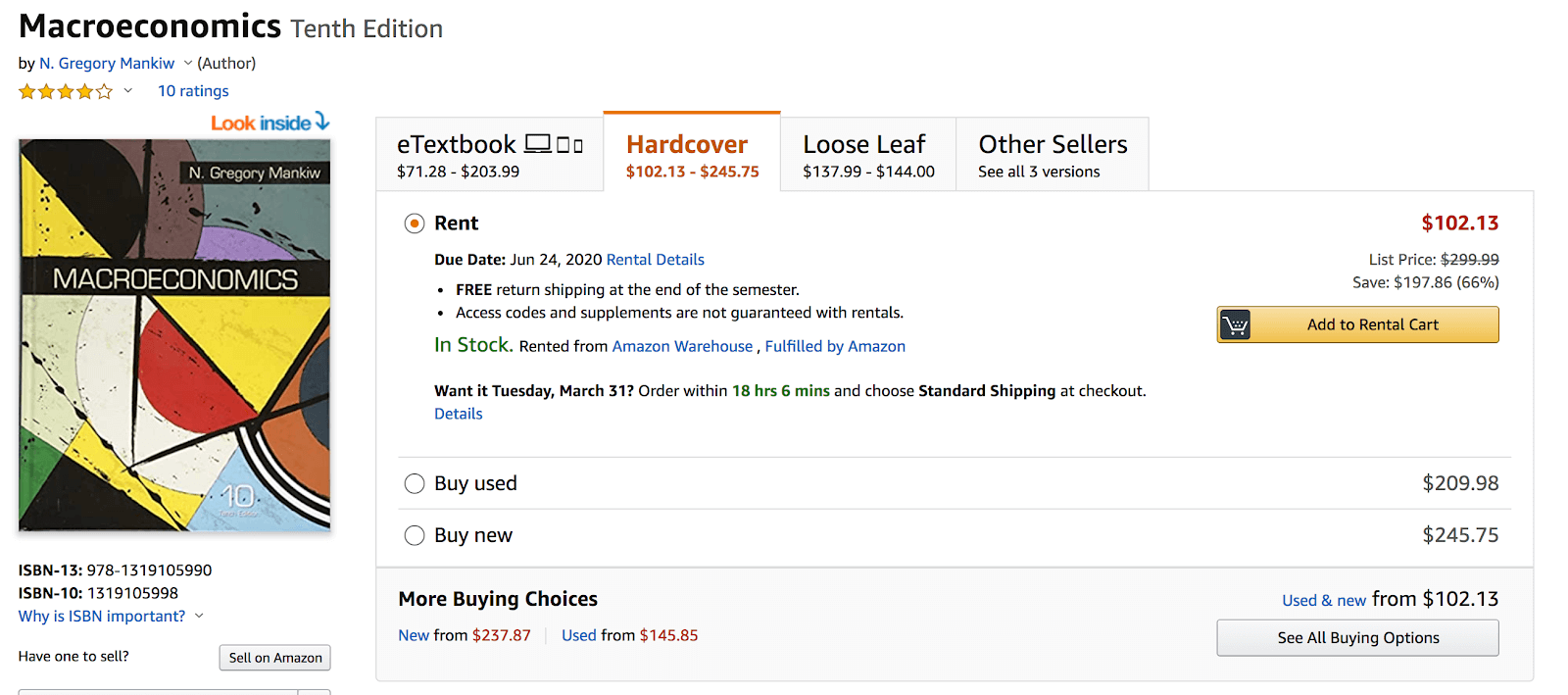 Next, you resell the book using Fulfillment by Amazon (FBA), which means Amazon stores the book in their fulfillment center and ships the book when it sells. And because FBA products often ship within 2-3 days thanks to Prime, college kids desperate for book replacements are willing to spend more to get their books faster. Therefore, you can charge more for the book.
This little trick doesn't work as well as it used to a few years ago, however, because many textbooks are "brand gated" by Amazon; only those with special permission can sell certain textbook brands.
Regardless, it's a great way to flip books and earn extra cash.
23. Freshly pickled periwinkles – Facebook Marketplace
24. Live-edge walnut boards – Facebook Marketplace
25. Antique sewing machine – Facebook Marketplace
26. Pine shavings – Facebook Marketplace
27. Kurgan costume – Facebook Marketplace
28. Pontoon boat – Facebook Marketplace
29. Ballet pointe shoes – Facebook Marketplace
30. Handmade pop bottle solar lights – Facebook Marketplace
The best things to sell on Facebook Marketplace*

Used items

Large items

Bulk items

Motor vehicles, including boats
31. A box with a demon in it: eBay
Take a box, any box, and paint it so it looks old and weird and evil. Then, list it as a "dybukk box" on eBay. Throw in some fancy words about it having a spell that keeps a demon bound to the container and voila: you have a dybukk (or dibbuk) box.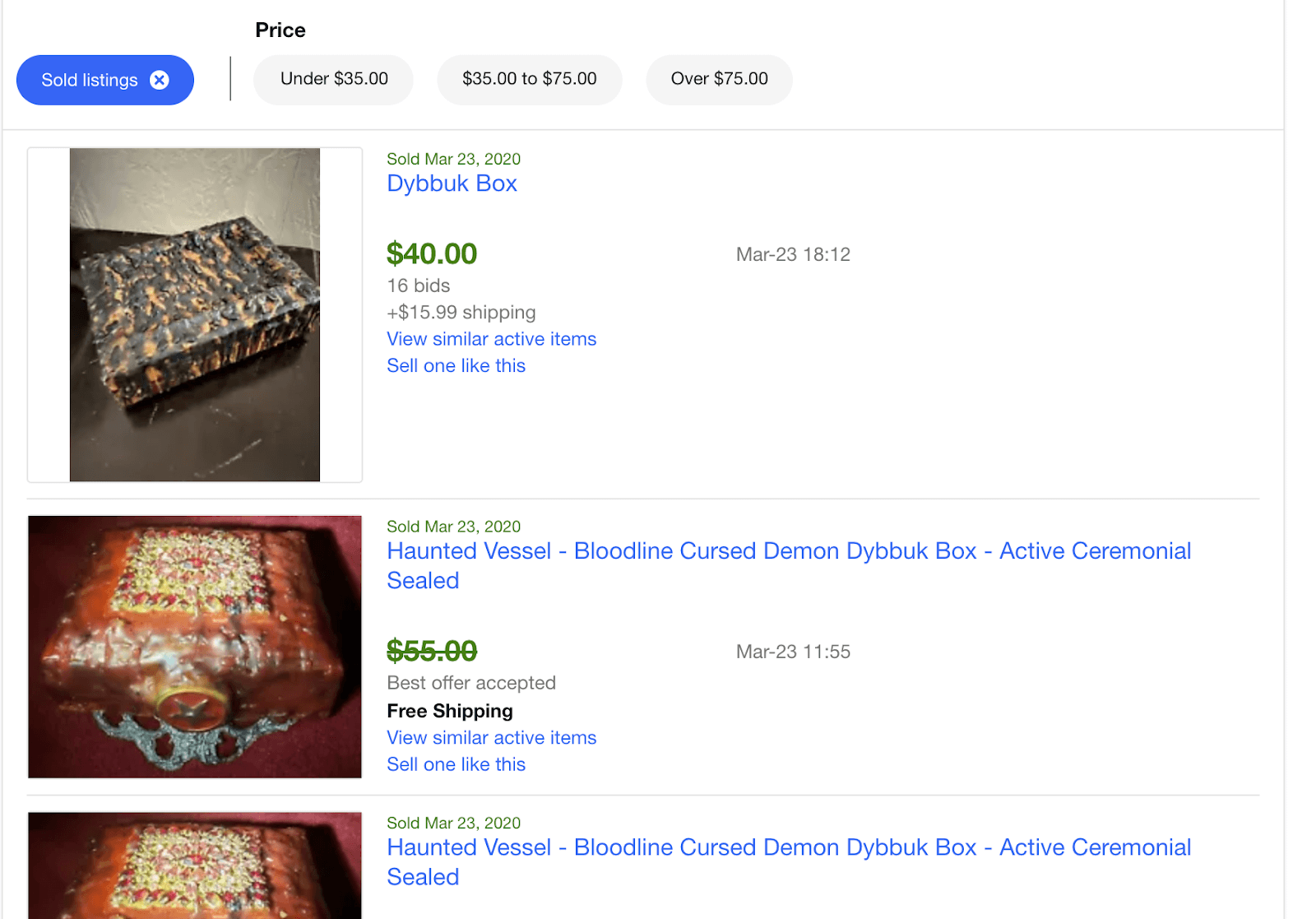 Not only do these things sell, but they sell for as much as $40 a piece, and sell nearly four per day.
And you don't have to have a dybbuk box to sell. Other haunted items, like dolls and jewelry, can also be sold on the site.
32. Apartment building: eBay
Have some real estate to unload? Why go through all of the trouble of having a real estate agent when you can just list your property on eBay?!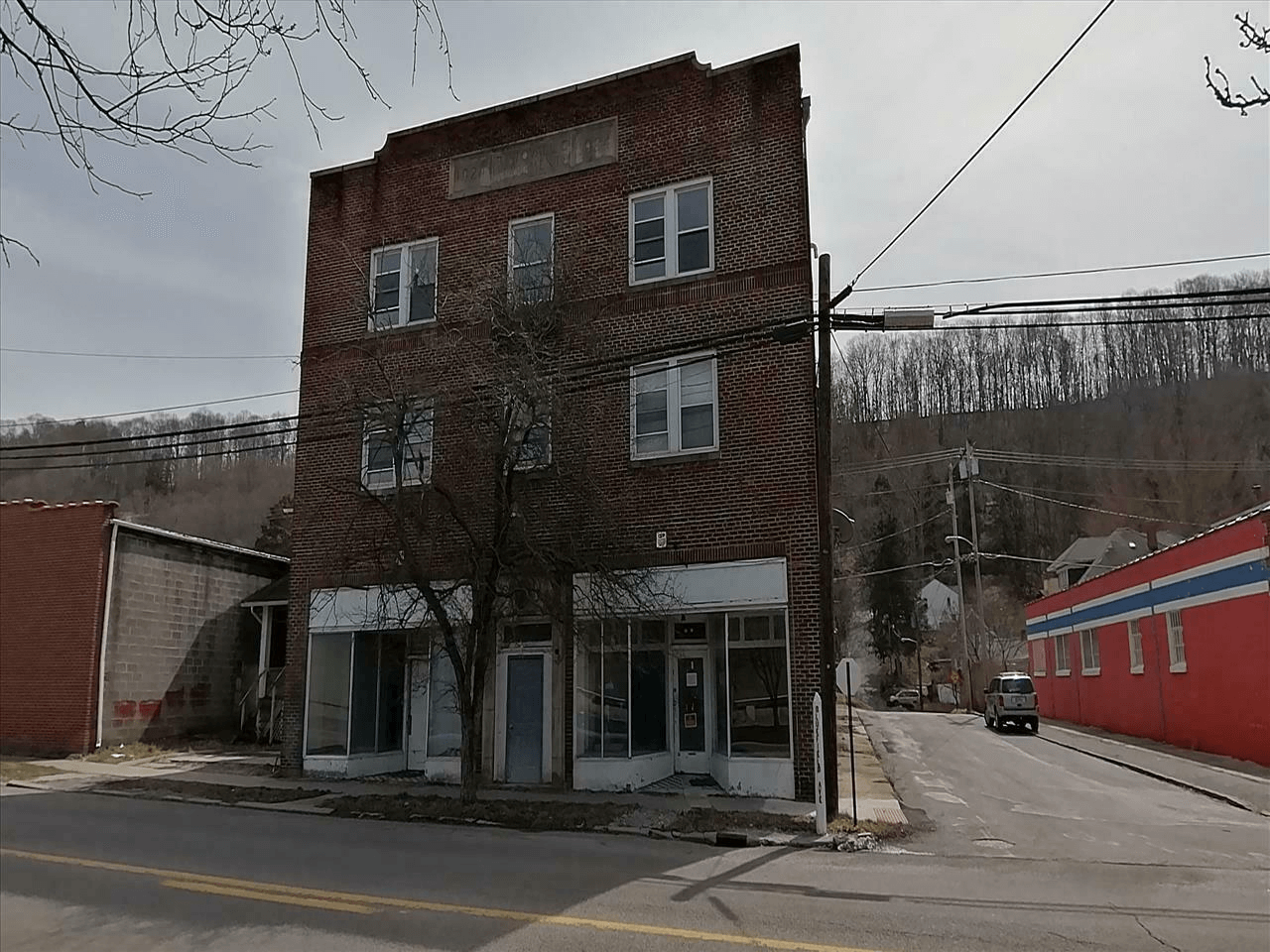 Whether it's your house, cottage, investment property, or land, eBay will let you sell it on their platform. Just make sure you find a big enough box to ship it in once it sells. (Kidding, of course; pick-up only).
33. Full Batman mask – Craigslist
34. Theatre and movie props – Craigslist
35. Composting toilet – Craigslist
36. Full bottles of vintage soda – Craigslist
37. Burn barrels – Craigslist
38. 28 tins of chewing tobacco – Craigslist
39. Barry Manilow bobblehead – Craigslist
40. Free-range eggs – Craigslist
41. Artificial bridal bouquet – Craigslist
The best products to sell on Craigslist*

Used items

Large items

Bulk items

Motor vehicles, including boats
42. Voodoo doll: Amazon
Got an enemy that needs to suffer? Why not turn to black magic and voodoo? That's just the type of service some Amazon Handmade artisans offer.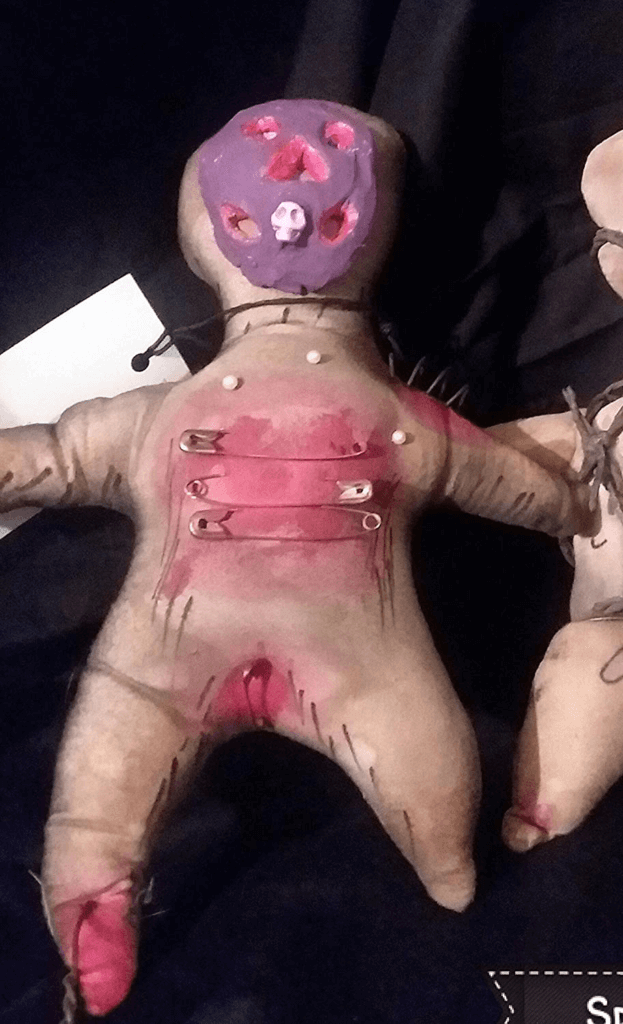 As the description reads for this particular voodoo doll, "They will give some satisfaction when you put a pin in their small, cold heart!"
43. Books with "foul" titles: Amazon
These days, it seems like the only way to turn heads as an author is to put some sort of profanity in the book's title (I blame Mark Manson). Regardless, it gets the job done, as these types of books definitely earn plenty of sales on Amazon.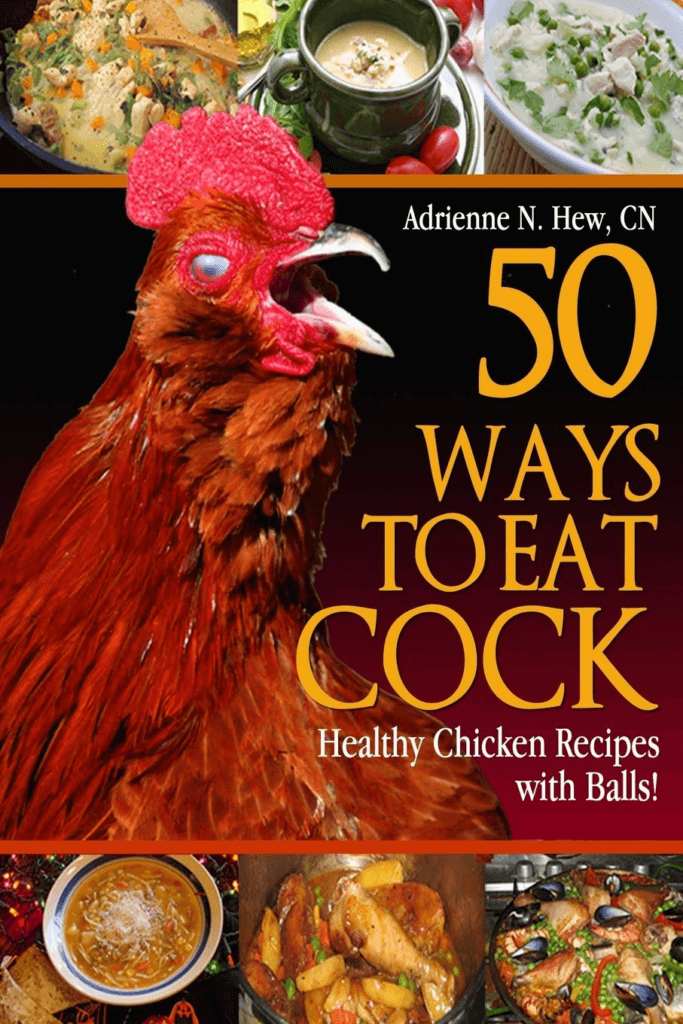 Case in point, the cookbook listed above earns close to 500 sales per month on Amazon. So, if you're a burgeoning author with a clever idea for a book — or at least the book's title — you might consider doing the same.
*Recommendations only. You're free to sell whatever you want wherever you want!