Before you sign up for an account in Amazon Seller Central, let's talk about Amazon Brand Registry. Some of Amazon's greatest selling perks are exclusive to sellers who have registered their brands with the platform.
Being brand registered involves a few more steps and costs up front but, ultimately, it has the potential to be a total game changer for you.
What can I do once I'm a part of the Registry?
The Amazon Brand Registry gives sellers access to a ton of cool tools that can help boost their brand. Many of these tools can help increase conversion rates for your products, earning you more sales and profits. Being brand registered also gets you additional support from Amazon when you have other sellers trying to imitate your brand.
Here are a few of the Registry's tools:
Enhanced Brand Content
The Enhanced brand content tool replaces the dull, html-based product description with a graphical representation of your product.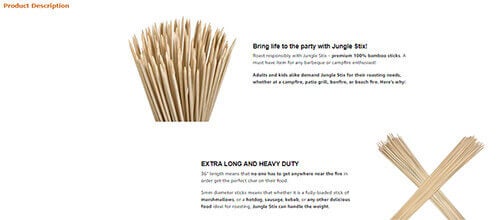 It really makes pages pop too, often increasing the conversion rate of the product listings using this tool.
Amazon Storefronts
Next up is Amazon Storefronts. Storefronts give your a brand a nice, tidy Amazon URL (eg. http://www.amazon.com/yourbrand). It also allows you to design the page as you see fit.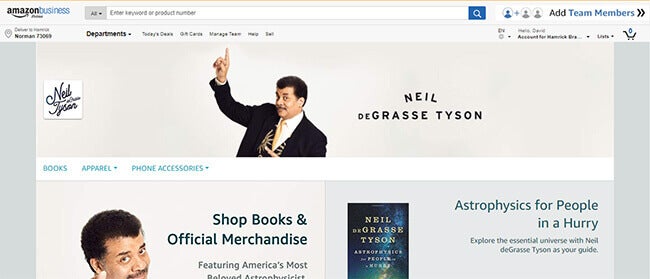 Plus, Amazon makes designing the page easy. You can avoid many of the headaches that can come with programming, as the Registry offers a simple drag-and-drop page builder.
Again, the professional optics provided by this sort of page goes a long way to improving your presence on Amazon.
Headline Search Ads
Finally, not only does having a brand in the Amazon Brand Registry help you "pretty up" your page and listings, it also gives you new tools to promote your products in the form of headline search ads (HSA). Headline search ads are the rectangular ads that hover over the other search results.

Typically HSAa feature one to three products and the brand itself. And, in my experience, these types of ads convert at a much higher rate than typical Amazon PPC sponsored ads; they also have a lower ACoS.

What do I need to get accepted into the Amazon Brand Registry?
Now that you understand a bit more about the Amazon Brand Registry, here's what you'll need to have when you go through the application process:
Your brand name with its active registered trademark. Make sure your brand name matches your active registered trademark

exactly

. If it doesn't, you risk delays or rejection from Amazon's registry. So double check the spelling, the spaces, and the capitalization!

The serial number associated with your government-registered trademark.

Images of your brand's logo.

Images of your products and packaging that show the trademarked brand name. It must be present on the product, the packaging, or both.

A website for your brand with purchasable products. Your brand website must display your business information (on an 'About' page), have all relevant logos, and a working cart that allows shoppers to purchase your product.

A list of product categories that pertain to your product (eg. Kitchen, Home & Garden, Beauty & Health, etc).

The list of countries where your product is distributed, along with the country where it's manufactured.
Final thoughts
If you provide everything the Amazon Brand Registry is asking for, you can expect the approval process to take about two weeks from the date of your submission. Additionally, supplying this information upfront will allow the Registry's support team to proactively implement all of their protective measures right away.
Once you're in, you'll have: added value to your brand, legitimized your product for your customer, and peace of mind that your business is fully protected. And who doesn't what that?!