Selling private label products on Amazon is a great way to generate thousands of dollars in sales in a scalable and sustainable way. But is it a profitable way to sell online? What are your expenses associated with generating sales? And most importantly, does your topline revenue exceed your expenses, so that you are selling profitably?
If you have been following the launch of Jungle Stix, the private label bamboo marshmallow sticks that Greg has launched, there are various expenses encountered along each step of the way, whether getting sample products, importing your shipments, or advertising and promoting your products. It was easy to get a snapshot of the revenue that has been generated, but a bit more (sobering) work to account for the costs.
We have had many people ask for the spreadsheet calculations that we used in the blog post covering all of our expenses. So to help you get a snapshot of how much you have invested in your FBA business, or just plug in some numbers to run some estimates, we have uploaded a spreadsheet for you to use.
CLICK THIS HERE TO DOWNLOAD THE PROFIT MARGIN CALCULATIONS
This is intended to be a starter template to layout some of the general costs, but there are going to be other costs that you may incur that should be incorporated as well. This is a screenshot of what the spreadsheet looks like: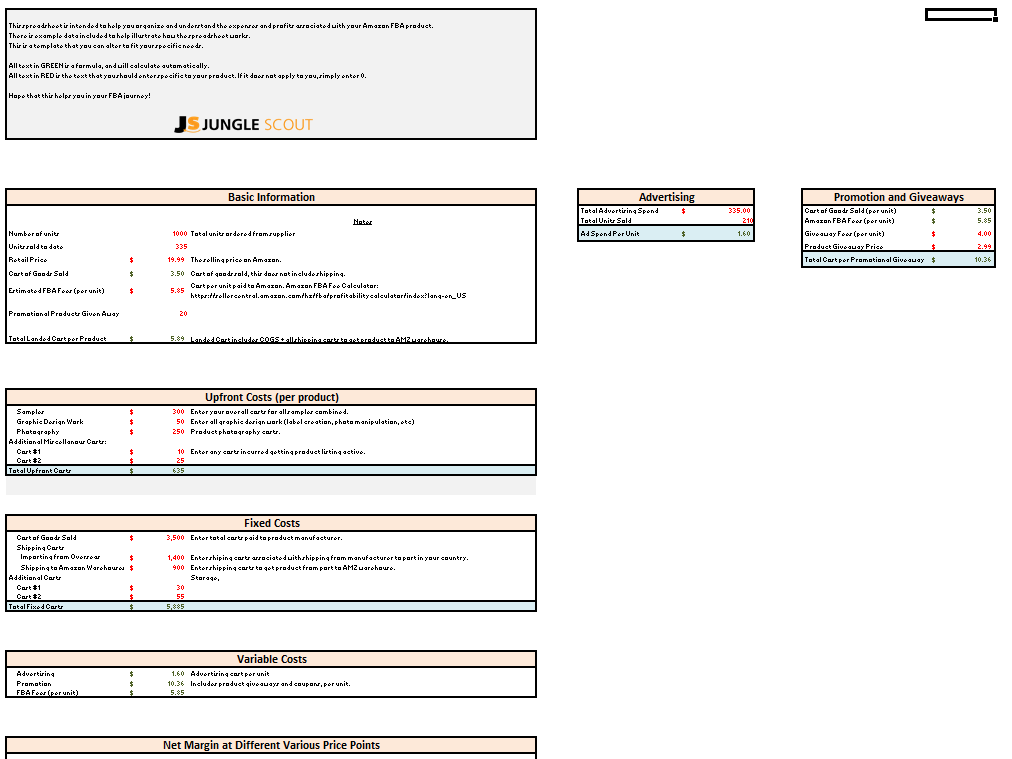 This is a work in progress, and we will continue to refine and update. How have you done your accounting and inventory management before? Any software or helpful hacks that you've come across? Please share them in the comments to let us know!