Following the rise of short-form video on platforms like TikTok, Instagram, and YouTube, Amazon has launched Amazon Inspire, a TikTok-style short-form video and image feed built into the Amazon shopping app.
The idea for Inspire is for Amazon customers to explore, discover, and shop for new products that match their personal interests — presented by influencers, brands, and other Amazon customers.
Now is the time for Amazon brands to take advantage of this new shopping feature to get more eyes on their products.
In this article, we'll cover…
What Amazon Inspire is

How Amazon Inspire works

Who can post content to Amazon Inspire?

How it benefits Amazon sellers
What is Amazon Inspire?
Amazon Inspire is a new feature within the Amazon shopping app that allows customers to easily discover and shop for products within a personalized feed. Similar to TikTok or Reels, the platform will feature vertical videos and photos or various products shared by brands, customers, and Amazon Influencers.
Customers are able to find new products based on their interests, and brands are able to get their products in front of new potential customers — a win for everyone.
Inspire was designed to make shopping a funner fun and more engaging way to discover new products compared to traditional product listings.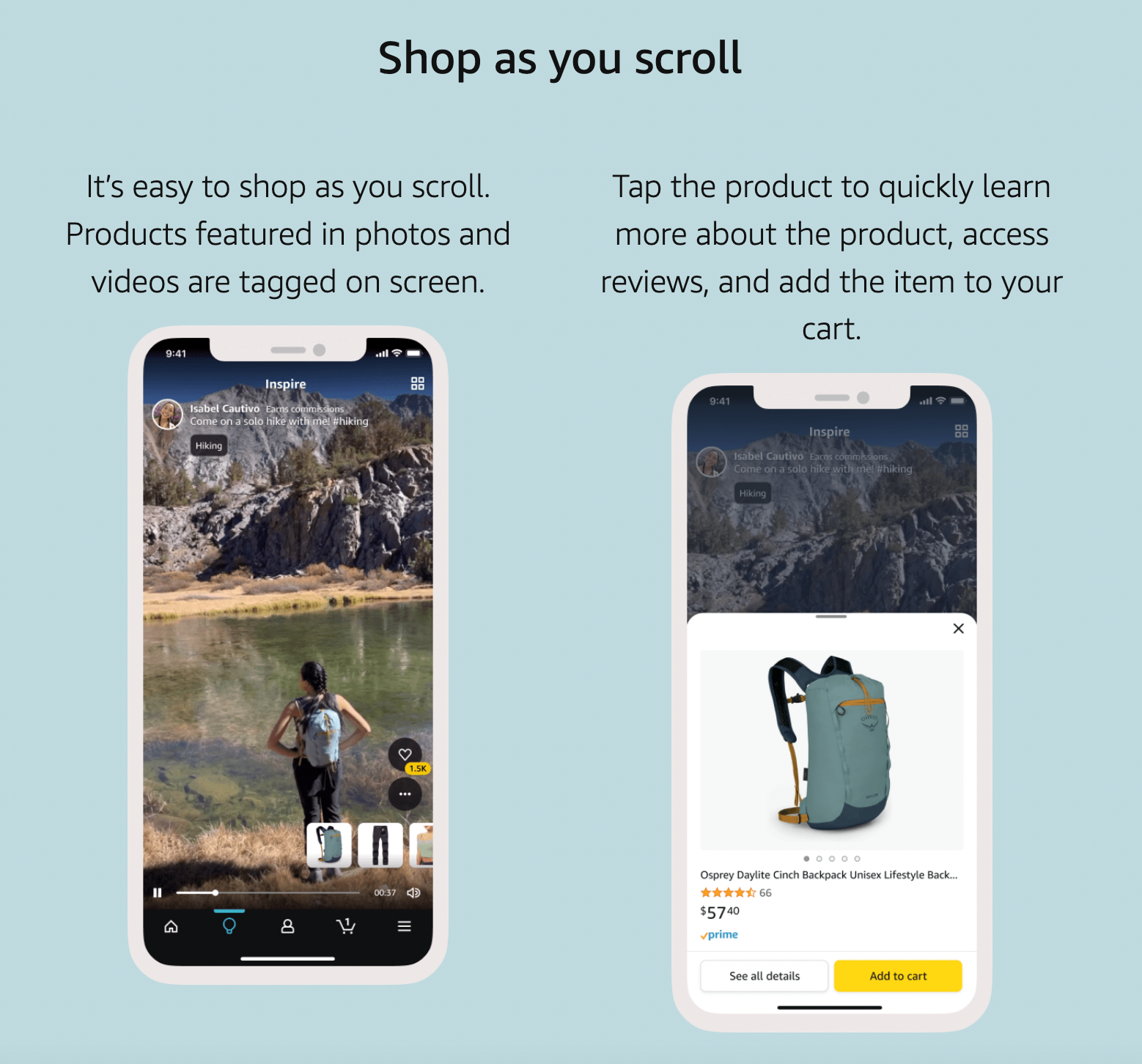 How does Amazon Inspire work?
For customers, it is pretty simple. Once users open Inspire, they will be prompted to choose from a list of interests. After they choose the categories they are interested in, the shoppable feed will deliver video and photo content based on those selections.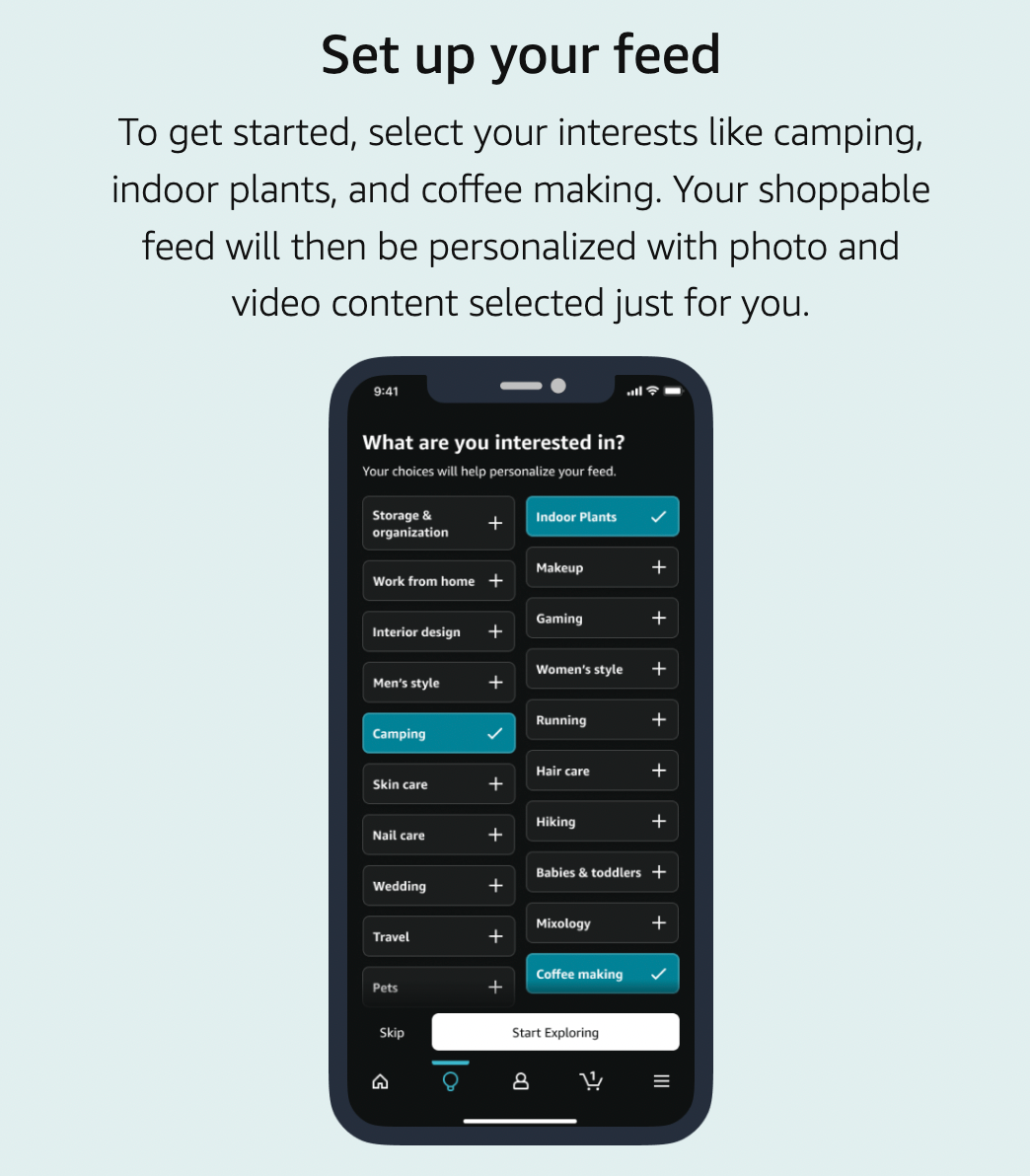 As mentioned above, customers will be able to shop for products as they scroll through the feed. Once they reach a product they're interested in, they can click on the product, and they will have the option to see more product details or "Add to Cart."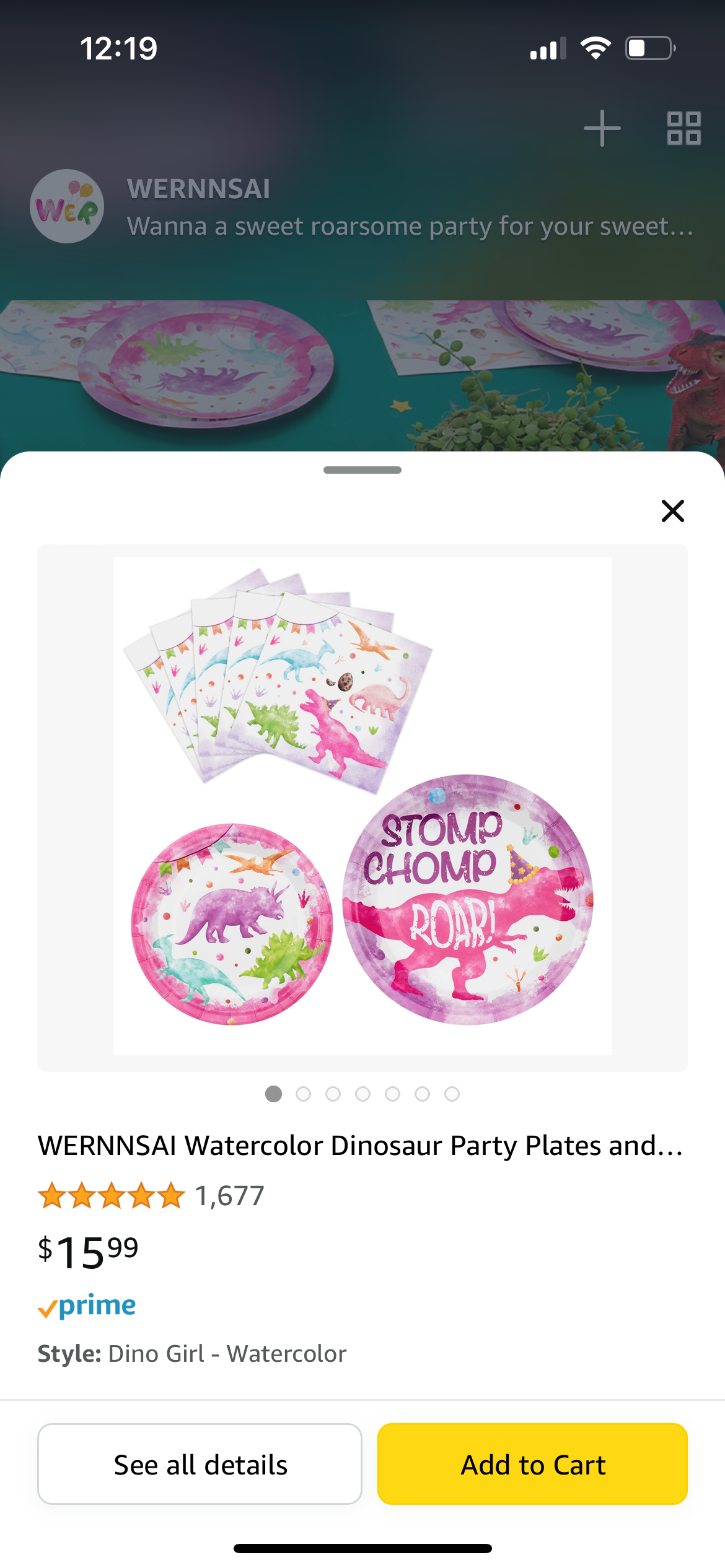 Who can post content to Amazon Inspire?
As of now, there is no way to post directly to Amazon Inspire, but there are three ways you can create content for Inspire.
Amazon customers:

Amazon customers who post product reviews with a video or an image are eligible to appear in Inspire. Currently, there is no way to choose which reviews end up in the shoppable feed; it is just random.





In the image below, you'll see the star rating at the top, which indicates this is a product review posted by a customer.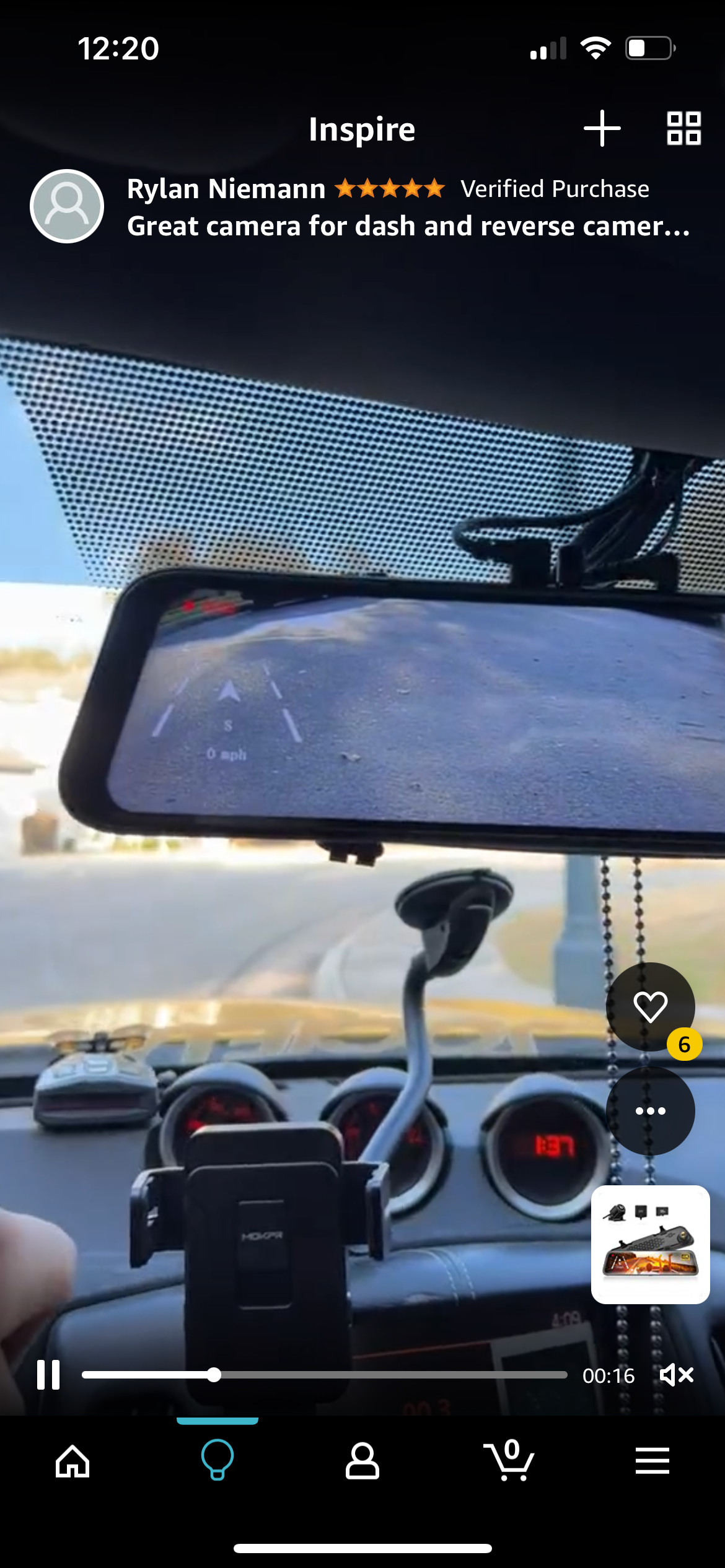 Amazon Influencers:

If you are enrolled in the

Amazon Influencer Program

, any photos or videos posted to your Amazon Storefront will be eligible to appear in Inspire.





You can tell the image below was posted by an Influencer because of the "Earns commissions" tag. This is a good opportunity to work with Amazon Influencers in your niche.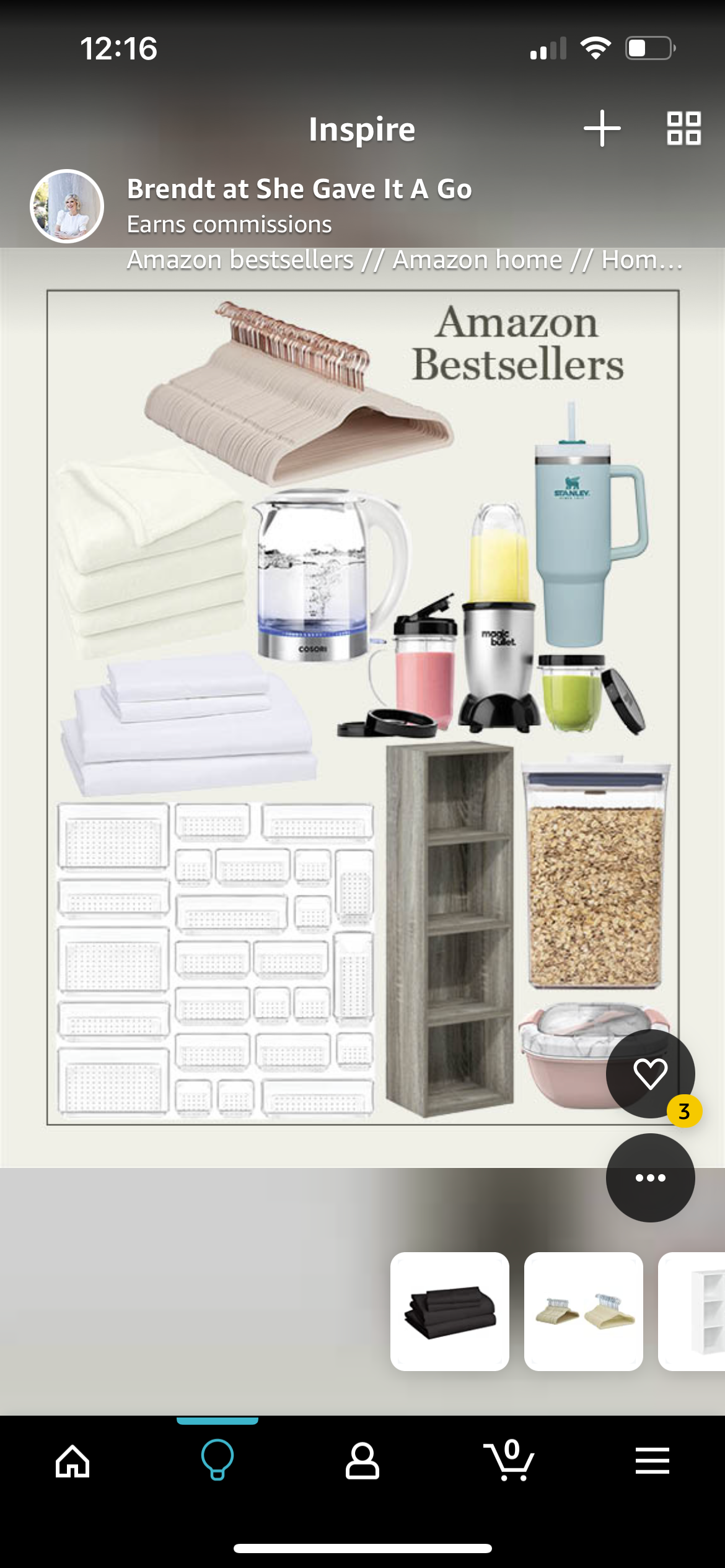 Brands:

If you have a brand enrolled in

Amazon Brand Registry

with an active

Amazon Store

, the qualifying photos you post to

Amazon Posts

will be eligible to appear in Inspire.





The image below was a post directly from the brand. As a brand owner, you should be actively posting content in Amazon Posts to increase your chances of having your products show up in customers' shoppable feeds.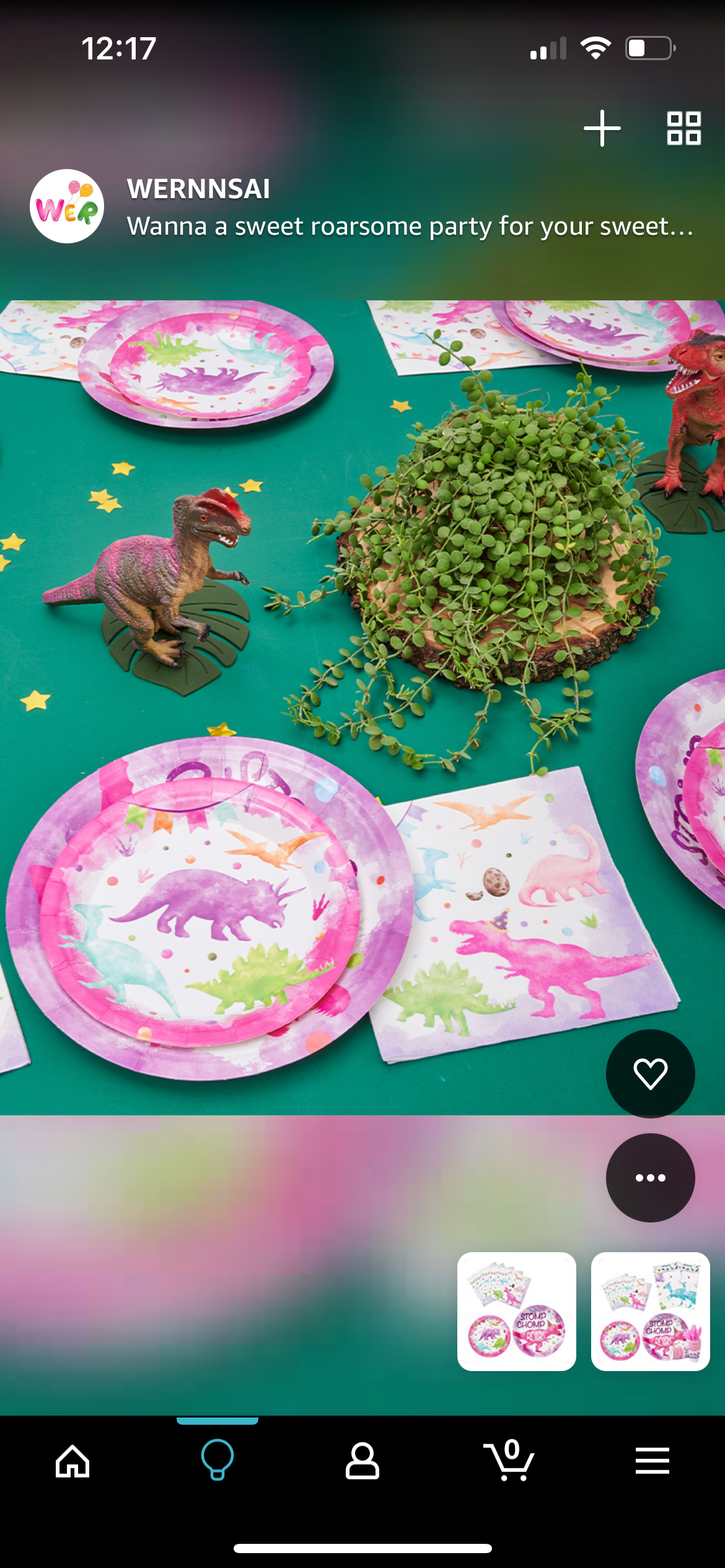 What are the benefits of Amazon Inspire for brands?
As you've probably figured out by now, the biggest benefit to having your products show up in Inspire is to help new customers discover your brand and the products you offer. When your products appear on Amazon Inspire, you get:
Increased exposure and brand awareness

Potential to increase your conversion rate

An opportunity to create customized branded posts

Show off lifestyle videos and images of your products

Customers can purchase your products directly from their feed without having to visit your listing
Are your products on Inspire?
We hope this article will give you a better understanding of what Amazon Inspire is, how it works, and how to get your products in the shoppable feed.
Do you have more questions about Amazon Inspire or selling on Amazon? Let us know down in the comments!
Want to learn more about how you can use Jungle Scout to launch, grow, and run your Amazon business? Click the "Learn More" button below!