Which products are Amazon's best sellers this month? Are tried-and-true household staples filling shoppers' carts, or are trending social media fads flying off Amazon's virtual shelves? Does one Amazon product category rule all others?
At Jungle Scout, we dive into Amazon product and category data to identify product opportunities and track ecommerce trends. This article dives into some of Amazon's best sellers over the past 30 days and their changing product sales and revenue.
Are you interested in becoming an Amazon seller in the new year? Check out our guide and learn how to sell on Amazon in 2023!
Top retail trends in April
Amazon's best sellers are constantly changing in response to the news, events, social trends, and other factors influencing consumer behavior. Some April happenings include:
🧓 Generational spending: New data reveals Gen Z are the least likely to reduce spending amid inflation. Check out how other generations compare.
🔔 IPO: Alibaba prepares to go public with launch of six new business units.
📦 Inventory management: Amazon announces new FBA capacity management system – learn more about its new features here.
🤖 AI in ecommerce: AI systems like Chat GPT offer promising new advancements for Amazon sellers.
Most popular products on Amazon
With the rise of social commerce, and the evolving retail landscape, best-sellers on Amazon are constantly changing. Here, we take a look at some of the most popular products on Amazon from the past month.
Ideal for pet owners, these extra- sticky lint rollers will keep your spring wardrobe looking spotless. Revenue for these rollers is up 2,709% in the last 30 days, and sales for fur removal products are up 50% year over year. .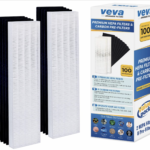 Get rid of dust and spring allergens by replacing your air filters. Revenue for this pack of filters has increased 2,498% in the last 30 days, and sales for air filters have seen a 101% increase year over year.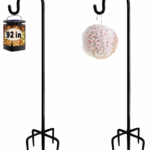 Outdoor hooks can hold everything from bird feeders to patio lanterns. Revenue for these hooks increased 2,153% this month, and searches for garden accessories have gone up 116%.

These adorable bunny baskets have increased 1,949% in revenue in the last 30 day, and shoppers are searching for Easter baskets 2,382% more this month.

Wool dryer balls are an eco-freindly alternative that will keep your clothes static free. Revenue for this product is up 1,581% in the last 30 days, while unit sales for reusable dryer balls have increased 30% year over year.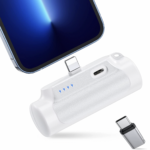 Keep your devices charged on the go with a portable power bank. Revenue for this product has increased 1,251% in the last 30 days, while unit sales for this category are up 230% year over year.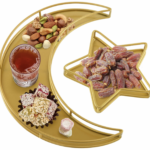 Celebration Ramadan with a festive serving tray. Revenue for these trays is up 1,244% in the last 30 days, and searches for 'Ramadan decor' have increased 598%.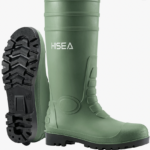 Keep your feet dry, and protected, with these steel-toe rubber boots. Revenue for these boots increased 1,133% in the last 30 days, while searches for "waterproof work boots' are up 277%.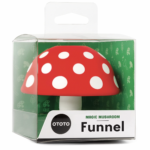 Add this adorable silicone mushroom funnel to your list of kitchen must-haves. Revenue for this trending product is up 951% in the last 30 days, and unit sales are up 178% year over year.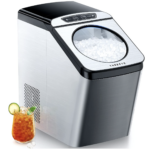 Now you can enjoy crushed ice from the comfort of your home. Revenue for this product is up 939% in the last 30 days, while searches for ice machines jumped 190%.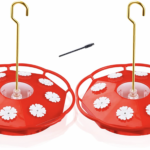 Enjoy the sights and sounds of spring with a hummingbird feeder. Revenue for this set of feeders has increased 889% in the last 30 days, and searches for bird feeders are up 139%.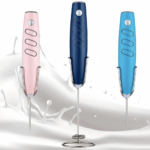 Take your at-home latte game to the next level with an electric milk frother. Revenue for this product has increased 827% in the last 30 days, and searches for 'electric whisking tool' are up 132%.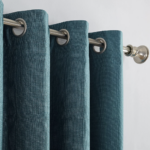 The days are longer, but blackout curtains will help you get a few extra hours of darkness. Revenue for this produvct is up 721% in the last 30 days, and searches for 'blackout curtains for bedroom' have seen a 425% increase.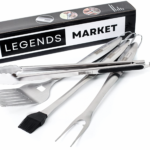 Step up your grill game this season with a new BBQ tool set. Revenue for this set has increased 669% in the last 30 days, and searches for 'bbq accessories' are up 234%.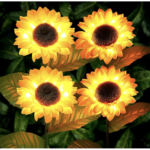 These solar-powered lights are a great addition to any garden or patio space. Revenue for these lights has increased 623% in the last 30 days, and searches for solar lights are up 216%.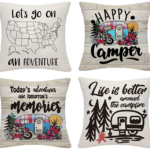 It's not too early to start refreshing your RV for camping season. Revenue for these pillow cases has increased 613% in the last 30 days, and searches for 'RV accessories' are up 511%.
---
Methodology
Jungle Scout provides powerful data and resources to help entrepreneurs and brands grow successful businesses on Amazon. Jungle Scout data is constantly refreshed to provide users with the most up-to-date information possible to give them an edge over the competition.
Data in this report is representative of the U.S. Amazon market. Products were sourced from trends in traditional and social media along with data provided by Jungle Scout Cobalt, Keyword Scout, and Extension. Product revenue data represents the period of February 26, 2023 to March 28, 2023.
For specific data or product insights that aren't listed here, please contact us at [email protected].