Which products are Amazon's best sellers this month? Are tried-and-true household staples filling shoppers' carts, or are trending social media fads flying off Amazon's virtual shelves? Does one Amazon product category rule all others?
At Jungle Scout, we dive into Amazon product and category data to identify product opportunities and track ecommerce trends. This article dives into some of Amazon's best sellers over the past 30 days and their changing product sales and revenue.
Are you interested in becoming an Amazon seller in the new year? Check out our guide and learn how to sell on Amazon in 2023!
Top retail trends in February
Amazon's best sellers are constantly changing in response to the news, events, social trends, and other factors influencing consumer behavior. Some February happenings include:
❤️‍🔥 Prime for all: Amazon's new Buy with Prime program brings Prime to third-party sites.
👗 Dress to impress: Rent the Runway is now selling deeply discounted secondhand luxury clothing on Amazon.
👀 Changes to FBA: Amazon says new auction model for Amazan FBA will roll out starting March 31, 2023.
🤖 Open AI: Microsoft invests major $$$ into Open AI, the parent company of Chat GPT. Does that mean Chat GPT is here to stay? Here's how we think it can help sellers WIN.
Most popular products on Amazon
With the rise of social commerce, and the evolving retail landscape, best-sellers on Amazon are constantly changing. Here, we take a look at some of the most popular products on Amazon from the past month.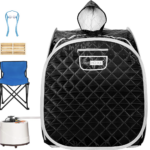 You might have seen these personal sauna's trending online lately. Revenue for this product is up 6,520% in the last 30 days, and searches for 'personal saunas' have increased 456%.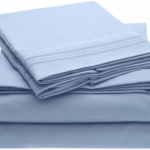 Refresh your sleep routine with new, lightweight cooling sheets. Revenue for these Millanni brand sheets has increased 5,640% in the last 30 days, and searches are up 1,062%.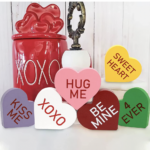 These festive hearts will certainly sweeten your Valentine's Day. Revenue for this set is up 5,341% in the last 30 days, while searches for 'valentine decorations for home' has jumped 3,635%.

Ring in the Lunar New Year with this 82-piece decoration set. Revenue for the set has increased 5,297% in the last 30 days, along with these goodie bags, which have seen a 2,581% increase this month.

These bracelets are perfect for couples, friends, or family. Revenue for these pinky promise bracelets are up 4,252% in the last 30 days, and searches for 'friendship bracelets' have increased 204%.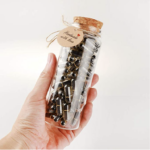 These capsule letters allow you to share personalized messages with your loved ones all year round. Revenue has increased 3,861% in the last 30 days, and searches for 'happy pills with notes inside' are up 308%.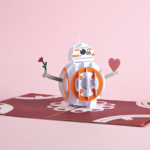 These pop-up cards are a fun way to show your family and friends some love. Revenue for this R2-D2 card has increased 3,484% in the last 30 days, and searches for 'valentines day cards' are up 1,796%.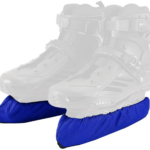 Water resistant blade covers help keep your skates rust free and protected. Revenue for this product is up 2,360%, and searches for blade covers are up 138%.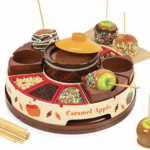 Take your dessert game up a notch with a chocolate and caramel fondue pot. This product has increased 1,979% in revenue in the last 30 days, and searches for 'fondue pot electric set' are up 106%.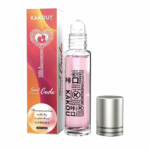 Has this viral perfume come up on your #fyp? Revenue for this pheromone perfume have increased 1,877% this month, and searches for it have gone up 261%.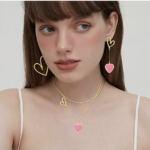 Feel the love with this heart-shaped earring and necklace set!Revenue for these appliance sliders has increased 1,821% in the last 30 days. In addition, searches for 'valentines day earrings' are up 2,792% in the 30 days.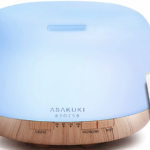 This diffuser can be used to enjoy your favorite aromatherapy scents. Revenue for this product has increased 1,752% in revenue in the last 30 days, and searches for essential oil are up 238%.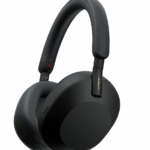 From the largest brands like Apple or Beats by Dre, wireless headphones are a huge trend. Revenue for these Sony headphones are up 1,682% in the last 30 days, and searches for 'wireless headphones bluetooth' are up 333%.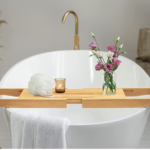 Spoil yourself this Valentine's Day with this bathtub caddy. Revenue for this product has increased 1,532% in the last 30 days, while searches for 'wood bathtub tray' are up 234%.
---
Methodology
Jungle Scout provides powerful data and resources to help entrepreneurs and brands grow successful businesses on Amazon. Jungle Scout data is constantly refreshed to provide users with the most up-to-date information possible to give them an edge over the competition.
Data in this report is representative of the U.S. Amazon market. Products were sourced from trends in traditional and social media along with data provided by Jungle Scout Cobalt, Keyword Scout, and Extension. Product revenue data represents the period of December 27, 2022, to January 25, 2023.
For specific data or product insights that aren't listed here, please contact us at [email protected].