Which products are the top-selling items on Amazon this month? Are tried-and-true household staples filling shoppers' carts, or are trending social media fads flying off Amazon's virtual shelves? Does one Amazon product category rule all others?
At Jungle Scout, we dive into Amazon product and category data to identify product opportunities and track ecommerce trends. This article dives into some of Amazon's best sellers over the past 30 days and their changing product sales and revenue.
If you're an Amazon seller, don't forget to check out the best products to sell on Amazon in Q4 2023!
If you're a brand or agency, you can access subcategory trends, market share leaders, and more with Cobalt.
Or, if you want to learn more about selling on Amazon, check out our complete guide.

Top retail trends in December
With the rise of social commerce and the evolving retail landscape, best-sellers on Amazon are constantly changing. Here, we look at some of Amazon's most popular holiday items and gifts this month.
🔥 Breaking Records: Black Friday and Cyber Monday were a huge success, with nearly 500 million items sold by third-party sellers.
🙃 Long Road Ahead: Despite surpassing $1.1 trillion, U.S. ecommerce growth will decelerate in 2023, marking the slowest year since the 2009 recession.
🧑‍💻 New Tech: Amazon unveiled a new workplace chatbot, Q, to rival Microsoft and Google in productivity software.
🤝 Worlds Collide: In a new partnership, customers can now shop Amazon's Facebook and Instagram ads and check out with Amazon without leaving apps.
Top-selling items on Amazon
With the rise of social commerce, and the evolving retail landscape, the top-selling items on Amazon are constantly changing. Here, we take a look at some of the top trending products on Amazon from the past month.
Fuzzy Slippers

Indulge your feet in plush comfort with these cozy faux fur cross-band slippers. The soft lining and the non-slip rubber outsole ensure warmth and safety while lounging at home or stepping out for quick errands. These slippers are available in various colors and make the perfect gift for anyone who appreciates comfort.

+808% increase in revenue

Searches for 'slippers for women indoor' are up 1,080%

Digital Meat Thermometer

Elevate the grilling game for someone on your wishlist with this instant-read meat thermometer. Equipped with a digital display, this thermometer ensures perfectly cooked meats every time. Its foldable probe and convenient backlight make it easy to use even in low-light conditions.

+1,255% increase in revenue

Searches for 'digital meat thermometer' are up 106%

Makeup Bags

Keep your cosmetics organized and protected with this set of two makeup bags from SOIDRAM. The sizeable checkered bags feature ample storage space for your makeup essentials and keep your brushes tidy and in place. They are made from durable and water-resistant material, making them ideal for anyone who loves to travel.

+100% increase in revenue

Searches for 'toiletry bag for women' are up 188%

Corkscrews

Wine connoisseur on your gift list? Elevate their experience with the OXO Steel Corkscrew, a sleek and efficient tool that effortlessly removes corks without the hassle. Its sturdy die-cast zinc handle provides a comfortable grip, while the non-stick screw glides smoothly into corks, even the most stubborn ones.

+314% increase in revenue

Searches for 'wine accessories' are up 62%

Elf on the Shelf

Enjoy the magic of the holidays all month long with the iconic Elf on the Shelf toy. With its charming storybook, keepsake box, and official adoption certificate, The Elf on the Shelf is a must-have for any family looking to create a memorable and fun holiday tradition.

+759% increase in revenue

Searches for 'elf on the shelf kit' are up 1,318%

Mini Basketball Hoop

Ideal for sports lovers, this portable and affordable hoop is an easy way to practice your shots and have fun at home. Ideal for kids or adults, this versatile hoop can be mounted on most door frames, allowing you to shoot hoops anywhere in the house.

+242% increase in revenue

Searches for 'indoor basketball hoop' are up 73%

Shape Shifting Box

Unleash your creativity and challenge your mind with the Shashibo Shape Shifting Box, an award-winning fidget cube that transforms into over 70 shapes. This innovative toy features 36 rare earth magnets that allow you to manipulate the interconnected pyramids into endless configurations.

+455% increase in revenue

Searches for 'fidget toys adults' are up 377%

Winter Boots

These boots are designed to keep your feet warm and stylish during the coldest months. With a mid-calf height, they're perfect for snowy adventures or just looking fashionable on a chilly day. Enjoy the combination of warmth, durability, and fashion-forward design in every step.

+737% increase in revenue

Searches for 'ugg boots for women' are up 921%

Bubble Candles

Elevate your home ambiance with this set of two beautifully crafted scented bubble candles that exude a relaxing floral fragrance. Hand-poured using high-quality soy wax and cotton wicks, these candles burn cleanly and evenly, filling your space with a delightful aroma.

+360% increase in revenue

Searches for 'Christmas candles' are up 288%

Shaved Ice Maker

This countertop ice machine creates delicious snow cones, snowballs, and slushies in seconds. The powerful motor and sharp blade quickly turn ice into fluffy, snow-like ice crystals, while the non-slip base ensures stability. Perfect for a fun holiday gift, this machine is an easy way to make a refreshing treat on a hot day – or all year round!

+203% increase in revenue

Searches for 'ice maker machine' are up 146%

Flare Leggings

Whether you are into fitness or just love to wear athleisure, these are stylish and versatile. Designed with both comfort and style in mind, these leggings feature a flattering high-waisted crossover design that provides tummy control and flatters any body type. Plus, they come in a variety of colors and lengths.

+3,982% increase in revenue

Searches for 'yoga pants women' are up 868%

Wooden Jigsaw Puzzle Tables

This table accommodates every puzzle size, while its smooth felt-covered surface prevents pieces from slipping. Its tilting feature facilitates easy viewing and sorting, while its four drawers offer ample storage for puzzle pieces. The sturdy wooden construction ensures years of enjoyment, making it a perfect gift for puzzle lovers.

+259% increase in revenue

Searches for 'puzzle table with drawers' are up 105%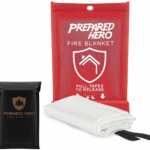 This fire suppression blanket is a vital addition to your kitchen safety and emergency preparedness measures. Measuring 40″ x 40″, it's designed for quick and effective response to small fires. Crafted from fiberglass, it helps smother flames and prevent further damage.
+378% increase in revenue

Searches for 'survival kits for disaster preparedness' are up 907%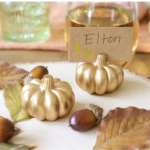 These charming miniature pumpkins come in a set of 6, making them perfect for place settings. Ideal for adding a touch of elegance to your Thanksgiving table or enhancing the ambiance of fall-themed weddings and bridal brunches, these place card holders bring a touch of sophistication to your special events.
+370% increase in revenue

Searches for 'thanksgiving table decor' are up 605%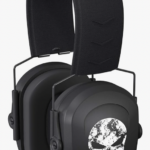 These ultra-low-profile earmuffs offer a remarkable 27dB Noise Reduction Rating (NRR) while remaining light and comfortable. Whether at the shooting range, on the job, or in a noisy environment, these earmuffs ensure your hearing is safeguarded without added bulk.
+368% increase in revenue

Searches for 'walkers ear protection' are up 178%
This set includes two battery-operated Thanksgiving lights, offering 20 feet with 40 LED lighted fall garland maple leaves. Perfect for fall and Thanksgiving, these charming decorations add a warm and welcoming touch to your home.
+326% increase in revenue

Searches for 'fall decorations indoor' are up 1,333%
Methodology
Jungle Scout provides powerful data and resources to help entrepreneurs and brands grow successful businesses on Amazon. Jungle Scout data is constantly refreshed to provide users with the most up-to-date information possible to give them an edge over the competition.
Data in this report is representative of the U.S. Amazon market. Products were sourced from trends in traditional and social media along with data provided by Jungle Scout Cobalt, Keyword Scout, and Extension. Product revenue data represents the period from October 31 to November 30, 2023.
For specific data or product insights that aren't listed here, please contact us at [email protected].
Explore new product opportunities with Jungle Scout and start making money on Amazon!