Every month we collect millions of points of Amazon sales data. Collecting so much sales data on an ongoing basis allows us to refine and update the most accurate sales estimates and algorithms of Amazon data in the industry.
As a proud data nerd and FBA seller, I have a ton of fun in having so much data readily accessible!
Reviewing November's sales data (check out
Quora
for more data-collecting ideas), we are seeing that most categories showed an increase in sales with several categories showing significant sales increases, including:
Camera and photos
Home and kitchen (especially for lower sales ranks)
Jewelry
Kitchen and Dining
Toy and games
Watch
Here is a peek at what this looks like on a Category basis: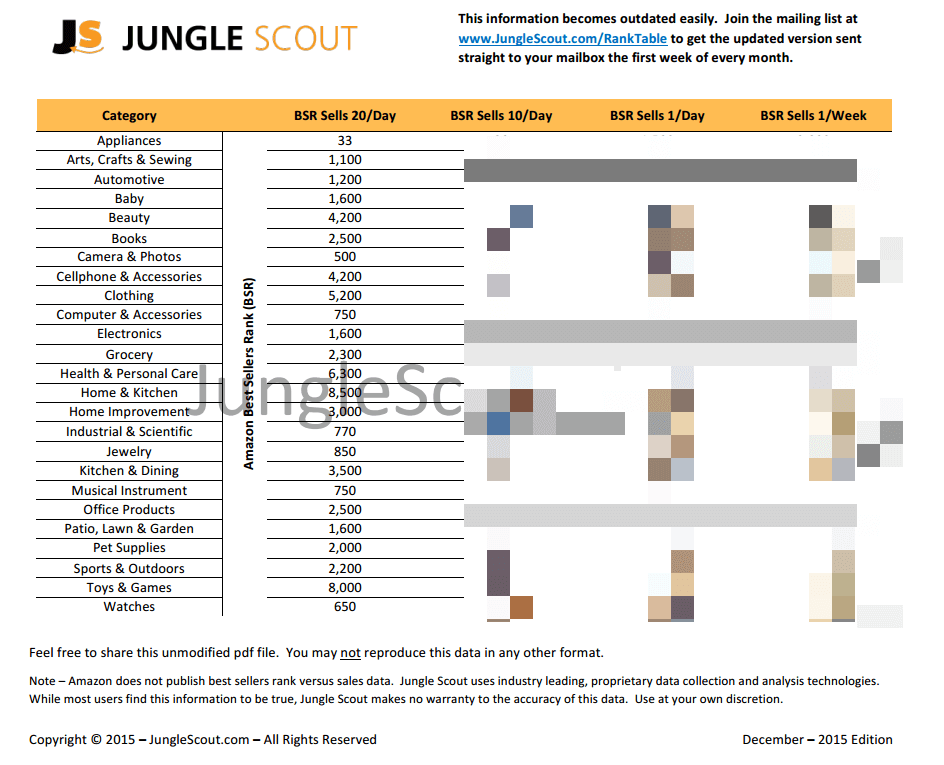 I am really excited to see how the fourth quarter finishes (I am definitely expecting, and seeing, some big increases over November!). Stay tuned…..
For more information regarding our sales estimates, and/or Amazon's data, please check out the following:
– How are estimated sales and revenue calculated? What are Accusales?
– Amazon sales estimate case study update.
– How I use Jungle Scout data to help my Amazon FBA Success.