Do you have a novel or song that you've always wanted to publish? Or maybe you're a graphic artist at heart, with designs that would be perfect on a t-shirt?
If this sounds like you, why not make your dream a reality? There is no better time to become a content creator, with Amazon offering a few different ways to get your art in front of the masses.
This article dives into how to create digital content and how to make money doing it using Amazon.
What kind of digital products can you sell on Amazon?
From ebooks to songs to t-shirt designs, Amazon offers plenty of avenues for aspiring entrepreneurs to make money on their platform. Here are a few digital products you can sell on Amazon:
Books

: If you are interested in writing books, Amazon offers at least three ways to sell books, two of which are strictly digital. You can

sell physical copies of the books on Amazon

, using Amazon FBA, or you can sell ebooks through Amazon's

Kindle Direct Publishing (KDP)

which offers two ways to do it: digital and "print on demand."

Music

: For musicians, Amazon offers

TuneCore

, which is a part of AmazonMusic. Through TuneCore, musicians can upload their songs and make them instantly available for Amazon, iTunes, Spotify, Google Play, and another 150+ stores around the world.

Art

: If you're an artist or graphic designer with a killer piece of art, you can upload your images to

Amazon Merch

and see your work on a printed t-shirt. Like KDP and TuneCore,

Merch

doesn't require you to own inventory in order to sell products. All you have to do is wait for an order to come through, Amazon creates the product for the consumer, and you earn money.
Note: There are other ways to sell your creations on Amazon, like selling fine art (restricted) or handmade. But, for this article, we're focusing solely on digital art.
What do you need to sell digital products on Amazon?
The best part about becoming a digital content creator on Amazon is that you don't need to have a ton of start-up capital to do it. What you need is your unique story or concept, as well as these three common denominators to success:
Authority
Whatever it is that you do, make sure you know you're doing! This doesn't mean that you have to be the world's leading expert on the subject, but you should know enough about whatever your create to make credible content and be able to continuously create new content around that topic.
For example, if you're creating recipe books for Kindle Direct Publishing, you should probably know your way around the kitchen. And if you're a musician that writes heavy metal covers, be sure you know plenty about heavy metal music.
Focus
In a lot of ways, content creation is a numbers game (consider the notion that 20% of what you create will account for 80% of your sales). The more you create, the more likely you are to be seen.
The key to consistency lies in focus and willpower. If you struggle with these, though, don't worry. The best way to improve your focus is to ignore the outputs and instead concern yourself with your inputs.
If you want to write a book, don't focus specifically on finishing the book. Instead, worry about writing 1,000 words before lunch. Do that every day and you'll have a 30,000 word manuscript ready by the end of the month.
Knowledge of Marketing
Once you get the hang of creating regular content, you'll need to find ways to market your content, improve upon it, and expand on the original concepts.
And while selling on Amazon offers you a platform to advertise your work through PPC (pay-per-click), there are other ways you can attract customers outside of the Amazon platform.
For example, you might need to pick up a few design skills and learn to use simple software tools like Canva to create logos and backdrops. You may want to build your brand through social media, email lists, or other digital channels as well.
Just remember to ABL: always be learning!
How to sell digital content on Amazon
You may know exactly what you want to write, produce, or design… or you may simply know you want to use your knowledge and creativity to craft something, but you don't know what might sell.
No matter what your method of content creation is, you will want to create content that people actually care about — and will pay for.
For some, this can turn into an endless quest for validation. Fortunately, there are a few hacks you can use to figure out what sort of content people want before you even create it.
1. Research opportunities or validate ideas
Pablo Picasso once said that "great artists don't borrow. They steal." While I won't advocate for plagiarism, I will suggest that you look at what is already working and try to emulate — and improve upon — those concepts.
But how do you know what's working currently, or how do you validate an idea you have? The easiest way to find that out is to check Amazon itself.
Do a search on Amazon for the subject or type of content you want to create.

Use a tool like

Jungle Scout's Chrome extension

to see how well each of the topics on that page are performing.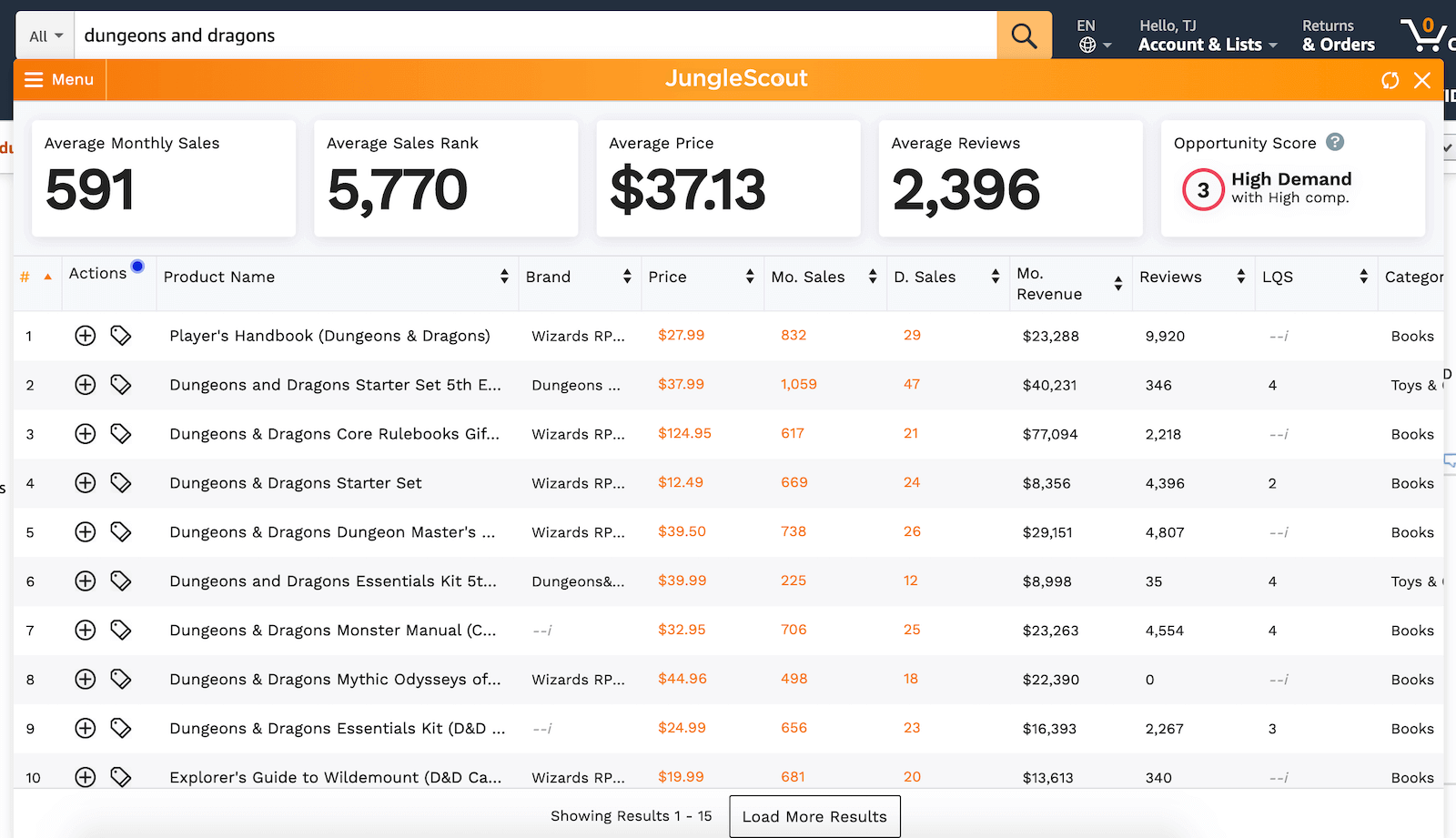 Check out the top performing listings. Read the reviews for that listing to learn how the product could be improved.

Craft similar content with the requested improvements.
2. Create your content — and a feedback loop
Once you know where to start with content creation, start creating. Don't worry about making it perfect just yet.
Create the most perfect version of your product, but one that may not have all the bells-and-whistles that you want. This will be called your M.V.P. or minimum viable product.

Make sure that you get as many people as you can to read/listen/view the M.V.P.

Start collecting feedback from those who experience your M.V.P. Look for common threads in their insights.

Make iterations to your next piece of content based on the feedback you received.

Repeat the process.
The faster you perfect your feedback loop, the faster you will create an audience that's willing to spend money on you every month.
3. List your products on Amazon
If this is your first foray into the world of Amazon selling, then before you can actually start selling on the platform you'll need to choose which seller plan is right for you: individual or professional. Or, if you plan to sell digital books, sign up for a KDP account.
Once you've chosen your seller plan, these are the next steps you need to take to get up and running:
Submit

: Once your content is designed/written/produced, submit it to the corresponding program for approval.

Launch

: Then, when you get the okay, list your book, song, or design.

Advertise

: Finally, use Amazon's advertising system —

Amazon PPC

— to promote and advertise your products on and off Amazon.
READ MORE | How to Write a Great Amazon Listing — and How AI Can Help
What you must (and must not) do with your digital products
As with all products sold on Amazon, there are rules around the digital content you create and sell.
These are the dos and don'ts for books, music, and graphic art.
KDP
The most important thing to know about KDP is that Amazon has a zero-tolerance policy when it comes to books that "advertise, promote, mislead, or [don't] accurately represent [its] contents."
These are KDP's key dos and don'ts, to help you make sure you stay on the right side of that policy (though it's still a good idea to read the full guidelines):
Identify and correct any errors

in your book before uploading it to the platform. This includes typos, duplicated text, and grammatical errors. You can use the

Kindle Previewer

to help make sure you've caught everything.

Use and create metadata correctly

so your book can be found in Amazon's search results. Plus, if you run afoul of the

metadata guidelines

(e.g. including a URL or mentioning another book), not only do you risk Amazon removing your content, the misinformation could also cause you to lose sales.

Create a high-quality cover

to

entice potential customers

to buy your book. Make sure the image isn't blurry, that it doesn't mention any promotions, and that it is not too large to display properly on the finished product.

Post content that is Kindle-appropriate

. For example, puzzles, coloring books, and blank journals are better-suited for print-on-demand.

Format your book properly

, to ensure the

best reading experience

for your readers. Some formatting issues to avoid are: forced alignment, single spacing after each paragraph, and in-line page numbering. You should also upload your file in DOC, DOCX, or HTML form.
TuneCore
In order to distribute your music, you need to follow TuneCore's style guide to the letter. If your artwork doesn't comply with those formatting requirements, other online music platforms might refuse to sell your content.
So, to make sure your music is accepted, your cover art must*:
Be uploaded as a

JPG, PNG, or GIF image file (you

must

own the rights to the picture).

Be square and at least 1600 x 1600 pixels in size (

exactly

1600 x 1600 if you're adding to Amazon's On Demand store).

Have a resolution of at least 72 dpi (dots per inch), though 300 dpi is ideal.

Be in

RGB color mode

(for both color

and

black and white images).
* While you can upload your cover art without any script, if you do want to incorporate text, it can only include the title of your release and the artist's name. Also, they must be displayed exactly as they were entered into TuneCore.
As for what you must not do, don't:
Include any pricing, email addresses, URLs, or contact information.

Indicate that your release is a physical or digital product (e.g. "CD" or "Digital Exclusive").

Submit artwork that is blurry or that is cutoff (either the image itself or any text included on the photo).

Compress your artwork into one corner, leaving the rest of your image with white space.

Reference any digital stores (e.g. iTunes) or display their logos.
Amazon Merch
When you're given an opportunity to sell your artwork to a large audience, the last thing you want to do is mess it up. That's why, if you've decided to go the merch route, you need to follow the guidelines closely.
For reference, these are some of Merch's dos and don'ts:
Do use your own original artwork, as long as it doesn't violate someone else's copyright or trademark.

Don't upload designs that are: pornographic, exploit children, or use profanity.

Do create artwork that is age-appropriate, if you're planning on selling youth sizes.

Don't promote hate, violence, or human tragedy in your designs.

Do make sure any spelling included with your design matches the spelling of that same text in your product listing.

Don't include metadata that is unrelated to your design, requests reviews, or displays external contact information.

Do create designs that use RGB colors, have print dimensions of 300 dpi, and are a maximum of 25MB.

Don't use images that contain a watermark, are low resolution, and/or blurry.
Launch your digital products on Amazon
So when's the best time to get started? Now, of course! Start compiling a list of things that you could share online and the types of digital content that can come from it.
As soon as you have a good idea of the awesome content you can provide, start doing a little research using the Jungle Scout extension.
Once you've identified your best opportunities, start creating, then start selling!
Want to learn more about how you can use Jungle Scout to launch, grow, and run your Amazon business? Click the "Learn More" button below!