Amazon Private Label Brands Analysis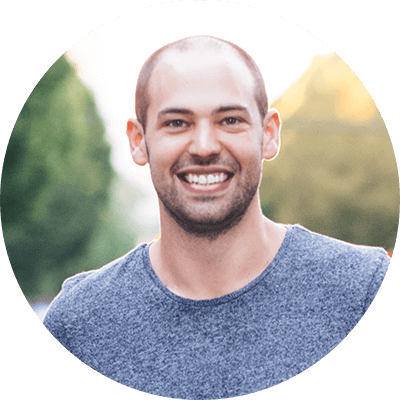 By Greg Mercer, CEO and Founder of Jungle Scout
October 17, 2018
---
In recent months, there has been a noticeable uptick in Amazon's investment toward its own private label brands. Not only has Amazon invested in the individual brands, but also appears to be creating technology designed to complement these brands and improve their eCommerce efficiency.
With Amazon aggressively building out its own brand catalog, do third party private label sellers have cause for concern? Or is this push aimed instead at overtaking larger businesses such as Wal-mart or Target?
What This Article Covers
We analyzed 74 of Amazon's Private Label Brands using our trademarked AccuSales technology, combining it with our Jungle Scout Chrome Extension to generate an estimate on Amazon's private label sales data.
Armed with this data, we looked at the common denominators within Amazon's private label brand catalog. Meanwhile, we collected news articles and essays regarding Amazon's technological advancements that could give their in-house brands a leg-up in the marketplace.
Here is what you can expect from this article:
An overview of Amazon's private label brands.

Our analysis on Amazon's largest private label investment: women's clothing

AmazonBasics overview

3 technological investments Amazon has made to improve the shopper experience

Our conclusions and takeaways on how these shifts impact private label sellers on Amazon
---
Amazon Private Label Brands: The Basics
Which departments do Amazon's private label brands fall into?

The majority of Amazon's private label brands are found in the clothing and apparel departments. Of those brands, 60% target women. In terms of revenue and sales, approximately 20% of its brands account for nearly 80% of its private label brand sales.
What are Amazon's Most Successful Private Label Brands?

* Estimated monthly sales are the average units sold per month of the first 12-16 top-ranking products of the brand.
AmazonBasics does nearly 3x the sales of its next most popular brand, Presto. We believe that are a few reasons for this:
AmazonBasics has no set department. It sells everything from batteries to surge protectors to hangers to scissors. This means their products permeate much of the site.

The name Amazon (also see Amazon Essentials) is very prominent on both the listings as well as the products themselves.

Most of the AmazonBasics products are small, simple products that do not require trying on or testing before purchase: batteries, weights, cell phone charging cables, etc.
---
Highlights
Currently, Amazon trails only Wal-mart as the Top Apparel retailer in the US.
42% of customers who view Amazon Essentials products end up purchasing
Most consumers search for the brand when buying an Amazon private label product, indicating strong brand recognition
Only 1% of Amazon's total sales account for its private label brands
Amazon's Brand Scout + Ro saw 6.4x YOY growth in 2017
Amazon has added more than 22 private label brands since 2016
Amazon's Private Label Sales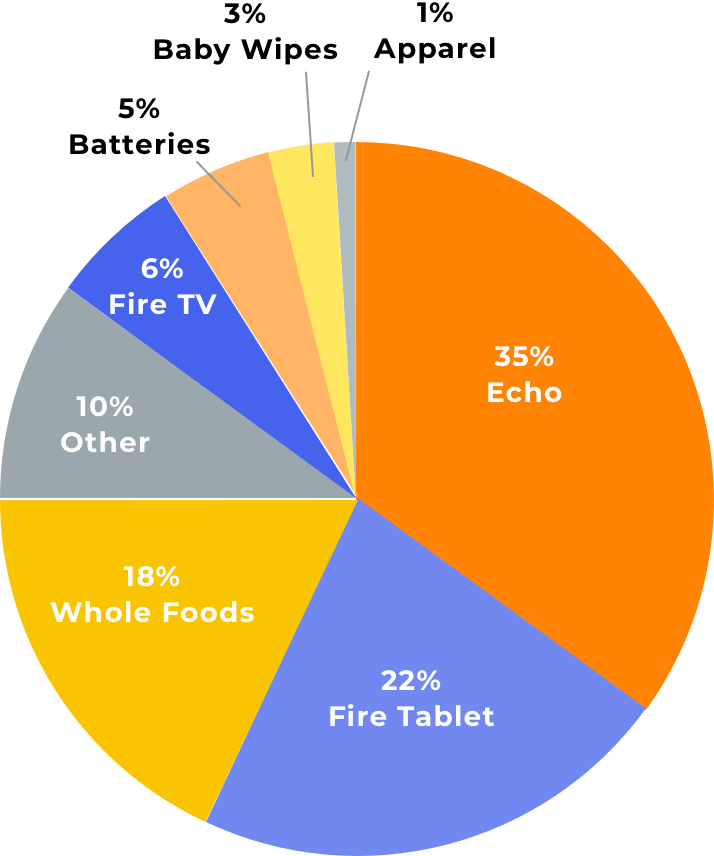 Total Private Label Sales for Retail Players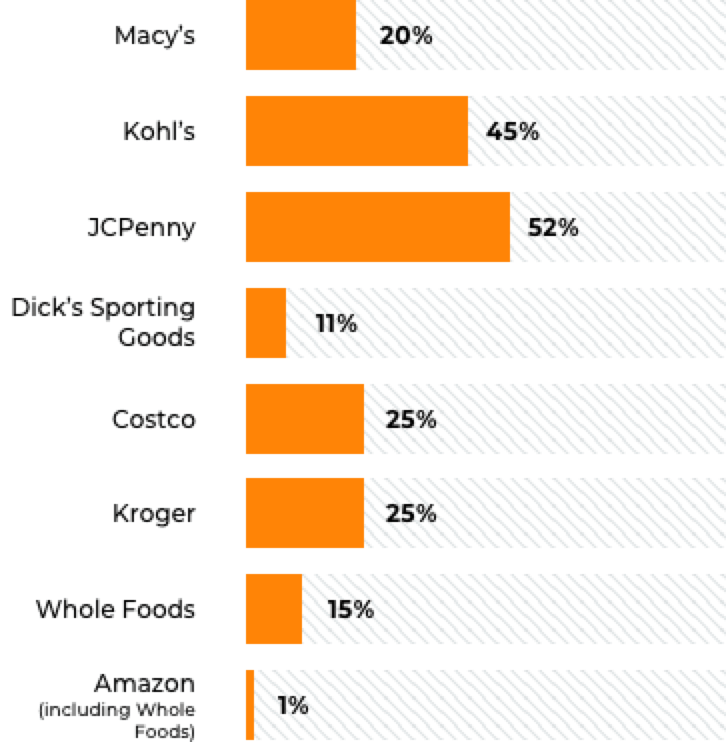 ---
Amazon's Private Label: Women's Clothing Analysis
Amazon has invested heavily in women's clothing labels and continues to do so. However, our data show that women's clothing performs poorly for them.
Women's clothing brands account for more than 51% of Amazon's private label brands overall (and 59% of clothing brands).
Number of Amazon's Clothing Brands

Women's Clothing Brands Perform the Worst Overall
Of the 10 worst performing Amazon private label brands, 9 were women's or girls clothing labels. And 82% of women's clothing brands fail to sell more than 100 units per month.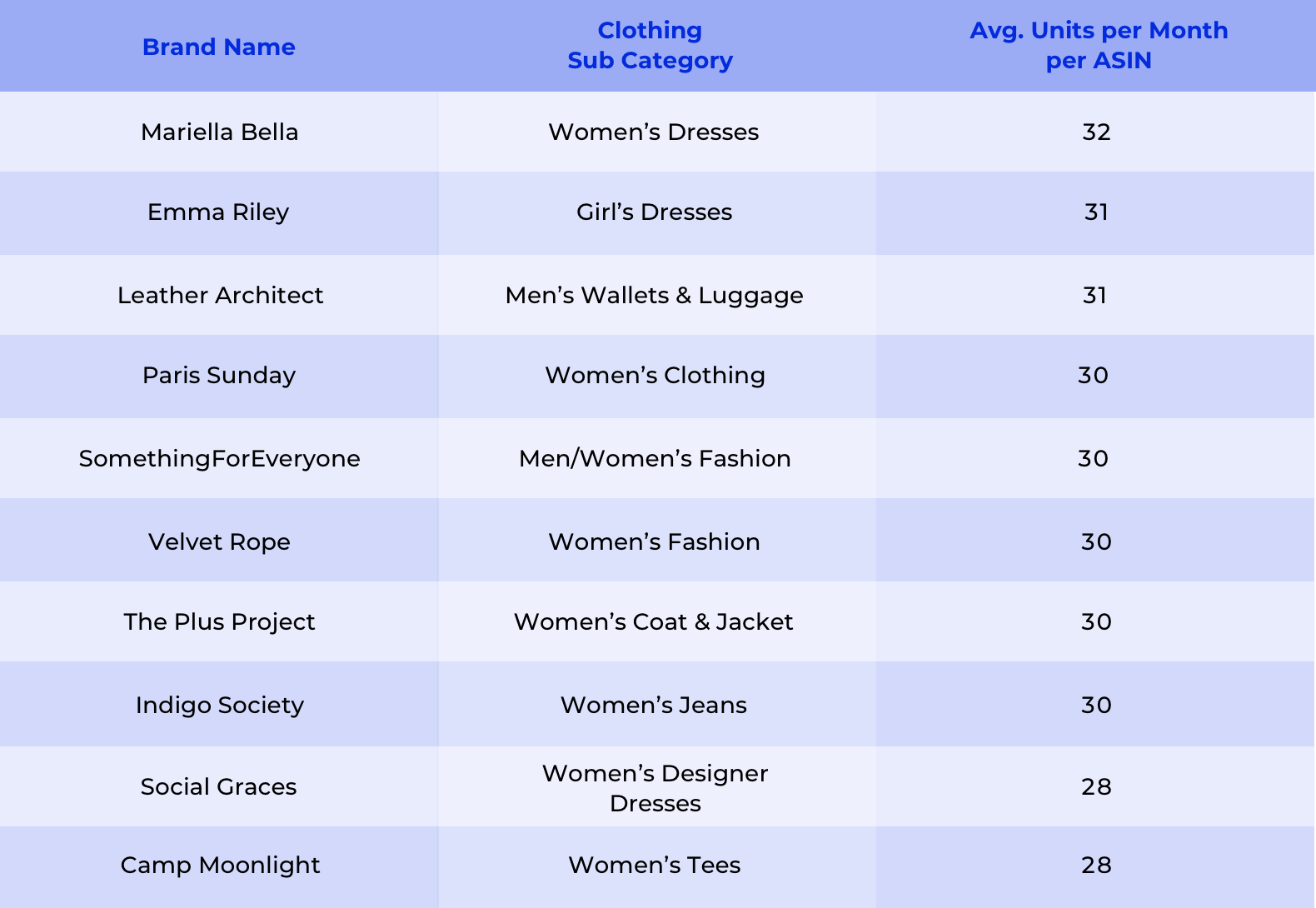 On average, men's clothing perform three times better than women's per month. So why do women's clothing labels fail to perform well on Amazon?
Clothing, furniture, and high-end products have difficult selling on Amazon. We believe it is because these are more "hands-on" products. Women want to try on their clothing before they buy it. Furniture needs to be sat on, felt, and visualized. High-end products require more social proof and other hands-on experience.
The other successful brands on Amazon circumvent this issue by being lower cost, less public facing (for example, the women's fashion labels that do well are casual/at-home wear, pajamas, and lingerie), or improved social proof.
---
Amazon's Private Label: Technological Investments
Over the last couple of years, Amazon has demonstrated an interest in improving the seller experience. Here are some of the notable developments:
Amazon Return Policies
- Free returns on some sizes & colors
Prime Wardrobe
- Amazon's "Try Before You Buy" program
- 7 day window to try on clothing
- Articles automatically purchased after 14-day trial window
- Prime members-only service
- Most selections are Amazon's private label brands
- Return label included in shipping box
Amazon Scout
- Visual shopping tool similar to Pinterest
- Users can select items that they like to help Amazon's machine learning narrow down searches
- Current selections include: Furniture, Kitchen, Dining Products, Home Decor, Patio Items, Lighting, Bedding, and Women's Shoes
- Amazon expects to expand on the current available items
SnapChat Amazon Visual Search
- Partnership between Amazon and Snapchat
- App's camera feature scans physical objects and barcodes
- The app creates a thumbnail image of the product referencing Amazon's product library
- Clicking on the thumbnail takes users to the respective Amazon listing where they can buy the product
---
Amazon's Private Label: AmazonBasics Analysis
What does AmazonBasics sell?
Office Products

Computer Accessories

Janitorial & Sanitation

Food Service

Office Furniture

Tools & Home Improvement
Phone Accessories

A/V Accessories

Home & Kitchen

Household & Babycare

Sports & Outdoors
Top 3 AmazonBasic Products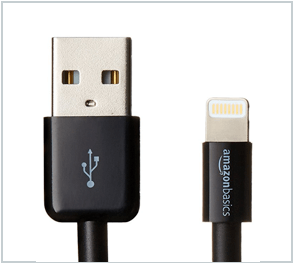 AmazonBasics Lightning to USB A Cable
1,308 Units/Day
#2 in the Cell Phones & Cell Phone Accessories Dept.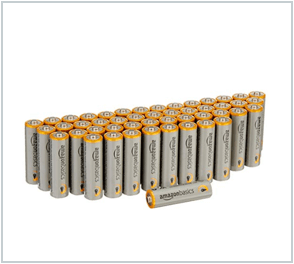 AmazonBasics AA Performance Alkaline Batteries (48 Count)
1,937 Units/Day
#2 in the Health/Household Dept.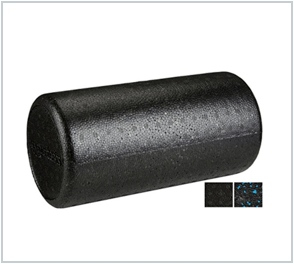 AmazonBasics High Density Foam Roller
815 Units/Day
Ranked #4 in the Sports & Outdoors Dept
AmazonBasics earned more than $200 Million during the first quarter of 2017. Because of their success, many of their top selling products are difficult for 3rd party sellers. Amazon has an estimated 1,000,000+ small-time sellers who sell their own products via Amazon. Many of these sellers avoid these products due to legal hurdles and an increased need for customer service.
---
Amazon's Private Label Brands: Unfair Advantage?
Organic Ranking - No Advantage
Amazon's own products appear to rank naturally based on relative sales and reviews.
Of the 74 brands researched, only 30 of the brands had top ASINs ranking in searches with 3,000 or more monthly searches.
Most of the brands that had less than 3,000 had only 1 or 2 keywords they ranked for, often their own brand name plus a few long tail keywords.
Amazon's private label brands have secured Headline Search ads on many high volume search results pages.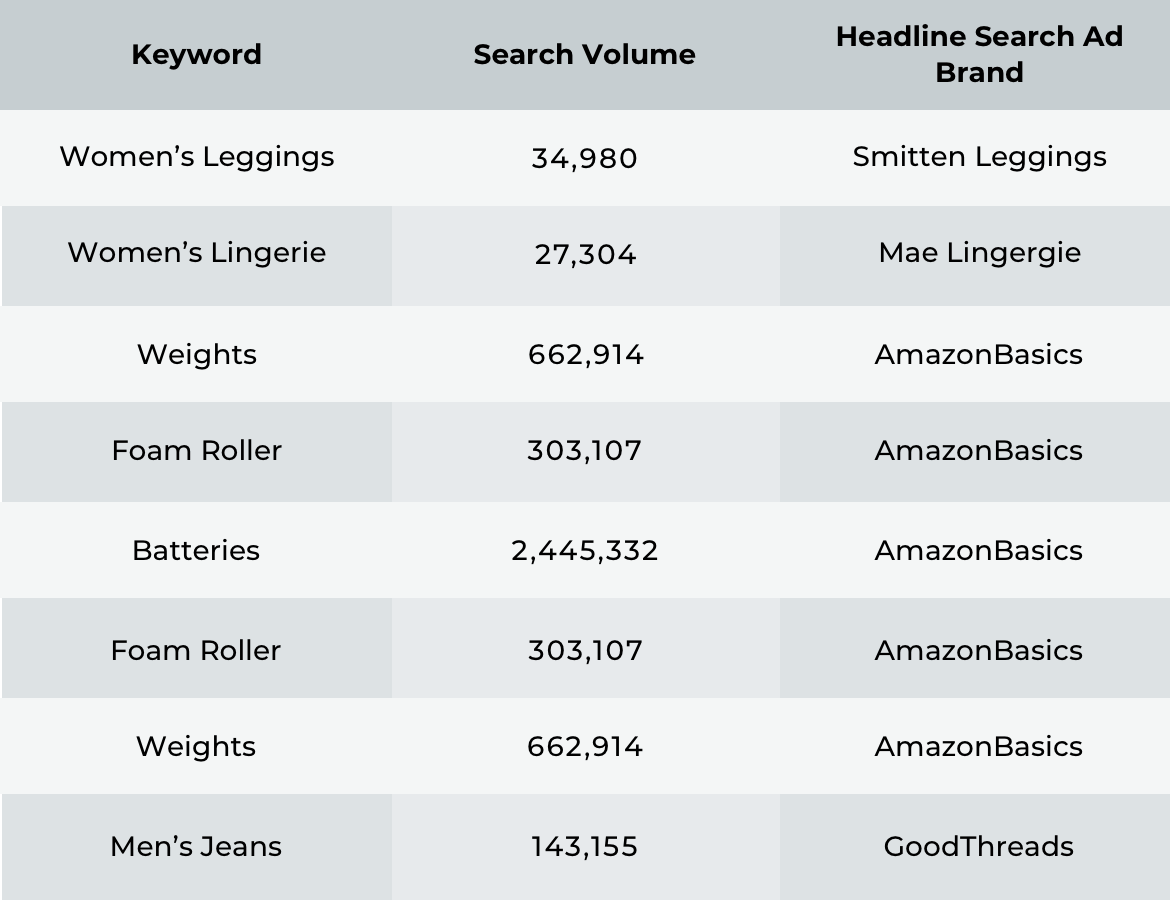 User Experience - Advantage
Search results pages relevant to Amazon's private label brands include a "Shop Our Brands" widget.

The widget is just below Headline Search Ads and the first rank of Sponsored Ads above the organic listings.
The widget advertises Amazon's own brands regardless of the brand's relevant sales/reviews.
Only 19 of the 74 Amazon Private Label brands have a review average of 30 or more.
Some Amazon products have very poor reviews.
Unsurprisingly, Amazon uses both its internal advertising system and user-experience design to give its private label brands a distinct advantage over its competition.
---
Conclusions
What is Amazon doing with its private label brands?
I see two or three different business models at work with Amazon's private label brands.
The first business model relates to Amazon's electronics, its Kindle, Echo, and Fire brands. These products are catalysts for digital sales and content.
The second business model relates to Amazon's Essentials and Basics line. Using their competitive pricing and logistics, Amazon can easily undercut competitors even if it means a small loss.
The third business model is in "hard to sell online" items such as furniture, women's clothing, and home decor. With the introduction of new technology like Amazon Scout and Amazon's Prime Wardrobe program, it seems that Amazon is attempting to "crack the code" to selling low-conversion products online to overtake brick-and-mortar retailers. Recently, Amazon added a bed frame private label brand and a high-end jewelry brand, giving further evidence to this conclusion.
What can we expect from Amazon's private labels?
Expect Amazon to improve and test its technology in regard to selling "hard to sell items" online.
Amazon will continue to add more high-end, low-conversion products online, possibly adding items like their own line of major appliances, high-priced home decor, possibly even automobiles.
Is Amazon still growing?
Yes, very much so. Their push for private label products and subsequent experimenting looks like another step in Amazon's journey. I hypothesize that Amazon does not expect to profit on any of its private label brands for a long time, similar to how they did not try to earn a profit when starting with used books and toys in the late '90s/early '00s.
Amazon will continue to experience staggering YOY growth as it continues to experiment and reinvest in itself.
Who should be most concerned with Amazon's growth?
Brick-and-mortar retailers that rely on their own private label products should have the biggest concern to Amazon's growth. Right now, Amazon's private label products only account for a small percentage of their total sales and a very small percentage of overall national retail sales.
However, were Amazon to take only 24% of the retail market, major retailers would not be able to compete.
For third-party sellers, only those that operate in high-volume, low-margin items (batteries, cell phone cables) should show some concern as Amazon has a distinct advantage in those areas. However, for low-volume products with low-demand (500 units per month or less) third-party sellers should be fine as Amazon appears to only sell high-demand/high-competition products.
In addition, as Amazon continues to expand and convert new shoppers into Prime Members, Amazon will bring more and more traffic to their site, increasing the opportunity for third-party sellers to get in front of more customers.