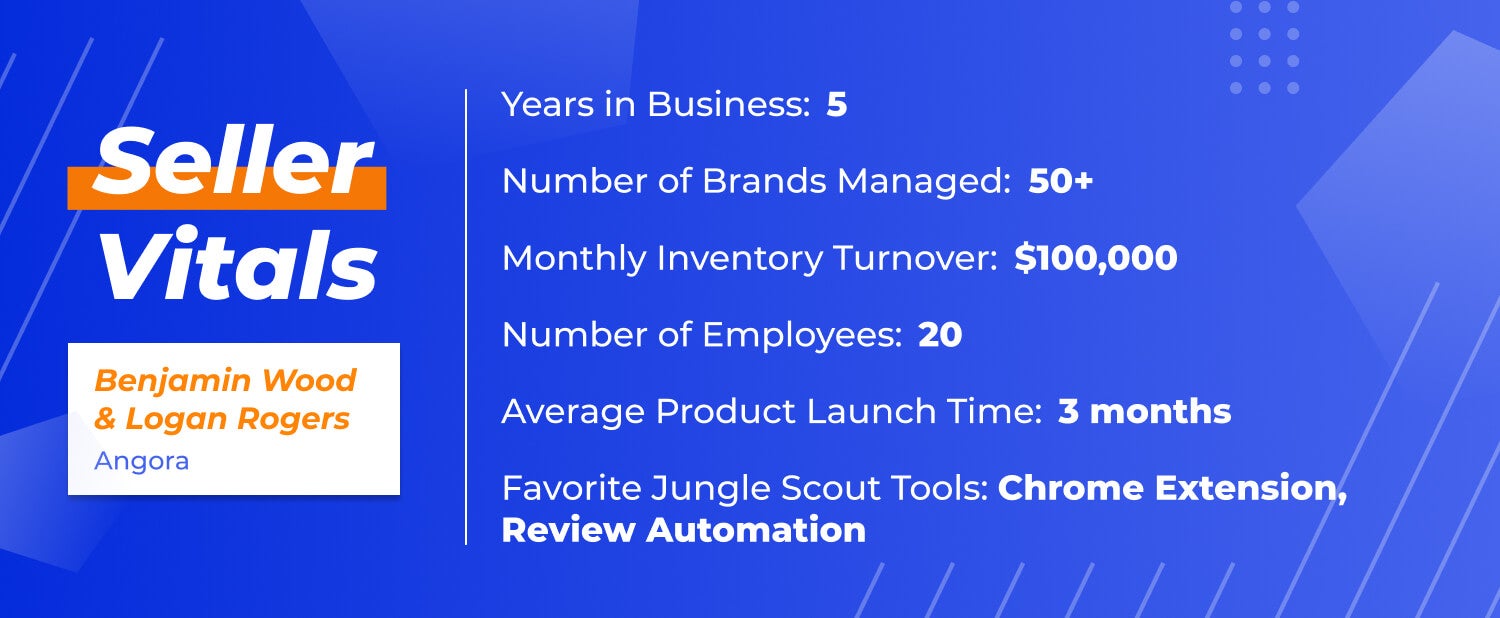 If you love a college dropout success story, this double feature is for you. United by their curiosity and talent for ecommerce, Ben Wood and Logan Rogers have forgone the traditional college route in order to forge a new path in the ecommerce agency space.
Ben is the 26-year-old founder and CEO of Angora, an agency he developed to launch, grow, and sell Amazon businesses to partners looking to join the Amazon marketplace. Along with the growing Angora team, he is setting his business on a path for rapid growth with the help of Logan Rogers, Angora's Director of Account Management.
We spoke to Ben and Logan about how their decision to pursue ecommerce has paid off, and learned why Amazon is the gift that keeps on giving.
Life before FBA
American entrepreneur Ben Wood has worked internationally for years, but his first forays abroad weren't for ecommerce.
After graduating high school in 2013, Ben served as a missionary overseas and learned to speak Mandarin Chinese. Upon returning to the U.S., he started going to college. Ben wasn't sure exactly what career he wanted, but his long-standing interest in entrepreneurship and language skills pointed him toward online retail.
"Learning Mandarin Chinese kind of opened my mind up to sourcing products from China," says Ben. So in 2016, he launched a Shopify store, selling men's accessories. This first entrepreneurial venture put him on the path toward creating the business he runs today.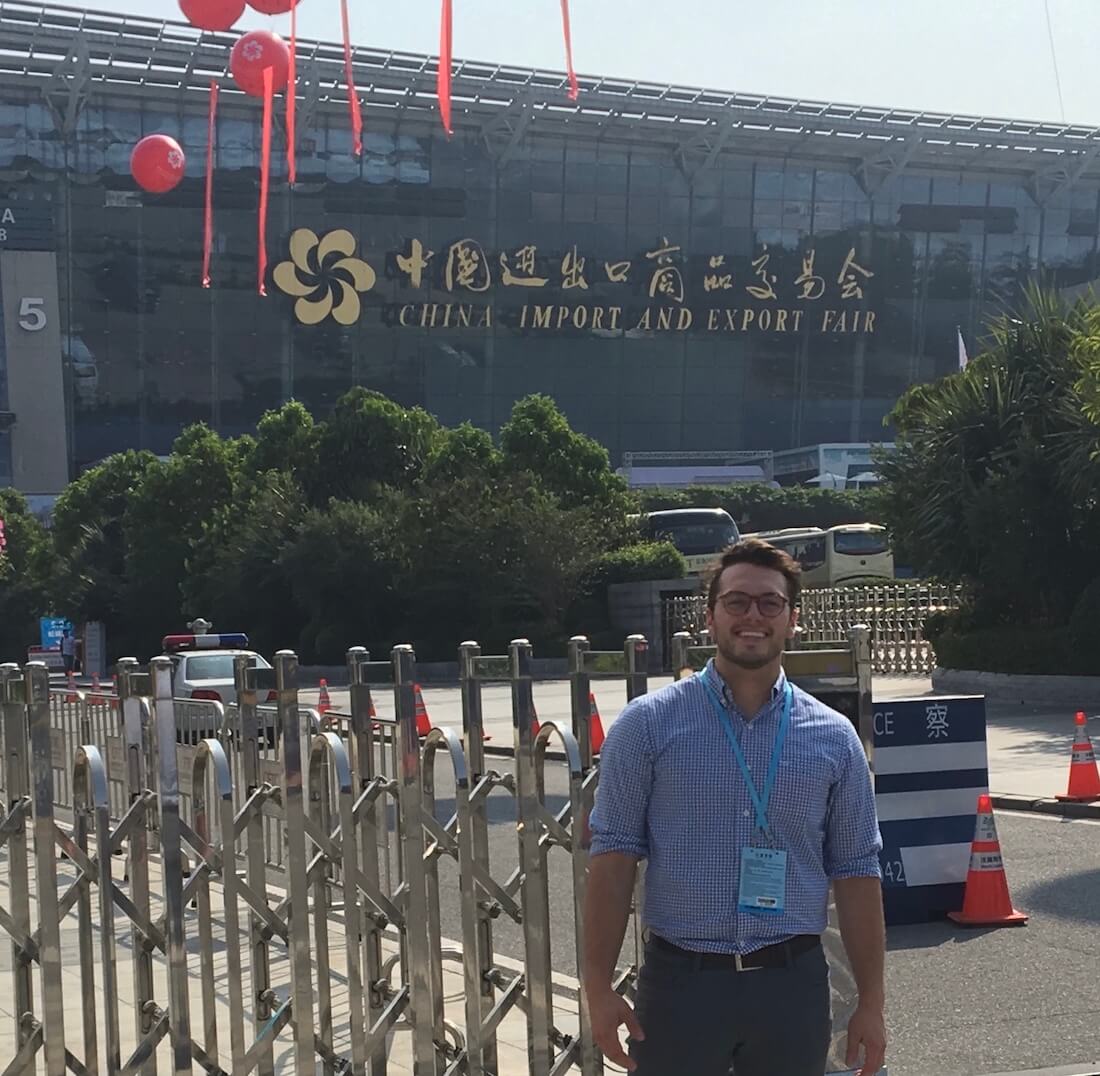 At first, Ben handled every aspect of his Shopify business as a solopreneur. Using his Mandarin proficiency, he negotiated with manufacturers in China to develop over 60 products and later expanded his sales channels to brick-and-mortar retail stores and shopping malls.
Meanwhile, he made the tough decision to leave college to take on startup jobs that touched different aspects of running an Amazon business. "That's when I was first exposed to Jungle Scout," says Ben. "I started saying, 'Oh, I have 60-plus products in my own store, why don't I launch all of these on Amazon?'"
After listing his products on Amazon, the Amazon sales quickly overshadowed those from Shopify and retail stores. In 2019, Ben was able to sell the growing business.
Finding success in ecommerce
After selling his accessories line, Ben found he had all the knowledge to recreate his success, but on a different scale. That gave him an idea: instead of just selling products on Amazon, he could sell entire Amazon businesses. He tested this hypothesis with a few new listings.
"When I sold that first ecommerce company, I started several small listings here and there," explains Ben. He'd invest his own money into launching new products, manage the listings for a few months, and then sell them, often for five to ten times what he initially spent. "Essentially, I was flipping these listings," he says.
Ben made great money with this strategy but wanted faster, more streamlined returns. That's when his next big idea struck: why not launch the brands, and then partner with the buyers? He started Angora to explore that possibility.
Expanding the Angora team
Around the same time that Ben launched Angora, his friend Logan Rogers started classes at Brigham Young University. Logan had met Ben in an early job experience, and the two had stayed connected over the years.
Initially, Logan also wasn't sure which academic path he should take. After taking a couple of classes about entrepreneurship, he was "converted to the idea that I 100% wanted to be an entrepreneur." When Logan heard about Ben's work in ecommerce, he reached out for pointers on getting started.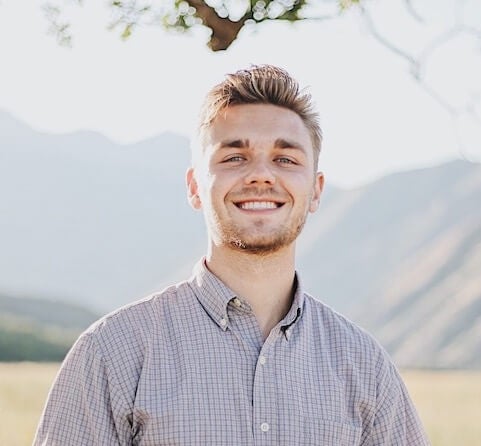 "I knew that Ben had already had some experience as an entrepreneur, especially in the ecommerce world," says Logan. "I told him, 'Hey I'm really interested in this path.'"
Soon afterward, Ben brought Logan onto the growing Angora team, and together with other new Angora employees, they developed a sizable portfolio of Amazon businesses.
Angora has since been in business for two years, and co-owns and manages around 50 Amazon brands. In his role as Angora's CEO, Ben handles sourcing with Chinese manufacturing partners and facilitates product launches on Amazon. As the Director of Account Management, Logan briefs Angora's brand partners on the health and trajectory of their listings and coordinates with team members.
Across its portfolio, Angora's 22 team members conduct product research, confer with co-owners, optimize Amazon listings, and organize inventory orders exceeding $100,000 each month.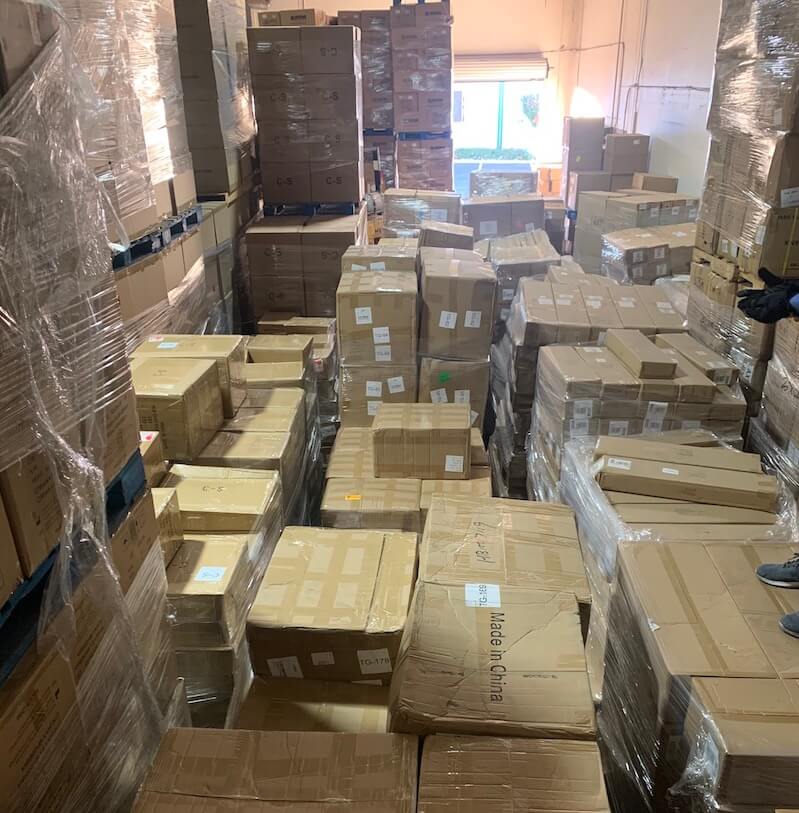 Beyond skillful management, Angora's success comes down to a few key pillars: its profit-sharing model, its data-forward approach to opportunities, and its specialized team. Ben and Logan shed more light on how these aspects have shaped Angora's growth.
Angora takes a non-traditional approach to ecommerce
As a one-stop shop for both the creation and growth of Amazon listings and brands, Angora's business model creates long-term incentives that benefit both itself and its clients.
Instead of working as a traditional ecommerce agency, wherein clients pay a monthly retainer or fee in exchange for brand management, Angora uses a profit-sharing model and holds equity in everything it creates. Ben and the Angora team are accountable for ensuring that each brand they launch turns a profit, because they get paid according to their success on Amazon.
Another benefit to profit-sharing is that Angora's growth is self-funded. In lieu of seeking startup capital from investors, they simply reinvest their Amazon profits.
Angora uses data-driven tools to be successful
A popular, if misguided, notion about Amazon is that it's too saturated for newcomers to find success. But in their ongoing efforts to build new businesses on the platform, Ben and Logan know there's plenty of space for new products and brands on Amazon — you just need the right tools to uncover those openings.
"Amazon is definitely not too saturated," says Ben. Between the new niches that crop up on the platform and the increased demand from online shoppers, he says there are "millions and millions of listings in so many subcategories you can target."
Logan says that having data-driven tools like Jungle Scout also makes it easier to commit to the scary decision of launching a product. "For somebody who's kind of hesitant about that risk, it's scary. But as you learn the process, you learn that you need to take on a little bit of risk to see that success."
Product research is essential
Ben knows that a well-researched product opportunity is your best foot forward into ecommerce. So he's invested in product research as a foundational pillar of Angora's work. "As we've grown, we've hired a team in-house whose only job is to do product research. They use Jungle Scout literally on a minute-by-minute basis to help find those winning products," says Ben.
Angora's team uses a specific set of criteria to guide their product research. Using Jungle Scout tools, they comb Amazon for keywords with the following attributes:
At least $10,000 in average monthly revenue for the first page of Amazon results

Fewer than 1,000 first-page reviews

High, consistent monthly search volume to rule out seasonal or fad items

Listing prices between $15-$40
While the Angora team excels in finding product opportunities with the kind of monthly sales that attract investors, not every product has been a smash hit. But at the end of the day, Ben can appreciate success at any level. "Starting a listing and launching a product and having it make some sort of passive revenue — I find that to be a huge win," Ben says.
He doesn't say this to be trite — on the contrary, he's noticed that a problem among many beginners is that they think too big in the product research phase.
"A lot of beginners will look at Amazon and try and find products that are doing $50K or $100K a month" in sales, says Ben. The idea behind this thinking, he explains, is, "after I launch that first product, I'll be set." However, brand new sellers aren't necessarily ready to take on the amount of work necessary to support that kind of revenue. To avoid getting overwhelmed with sourcing and inventory management, he encourages new sellers to start selling products with lower, but still substantial, monthly revenue — in the neighborhood of $10,000 per month.
Angora invested in specialists and branding
When Angora first began, Ben ran it alone. Occasionally, he'd get help from a virtual assistant and a social media manager, but as more potential clients showed interest, Ben knew he needed full-time support. Welcoming Logan and a few other account managers enabled Ben to extend Angora's roster to 22 employees in just eight months.
Those employees make up teams that tackle specific aspects of Angora's services, which include, among other things:
Account management

Product research

Sourcing products from China

Product design

Graphic design and product photography

Content optimization, keyword research, and PPC campaigns
Having specialized experts to manage different areas of running its Amazon businesses allows a business like Angora to offer quality services to more clients.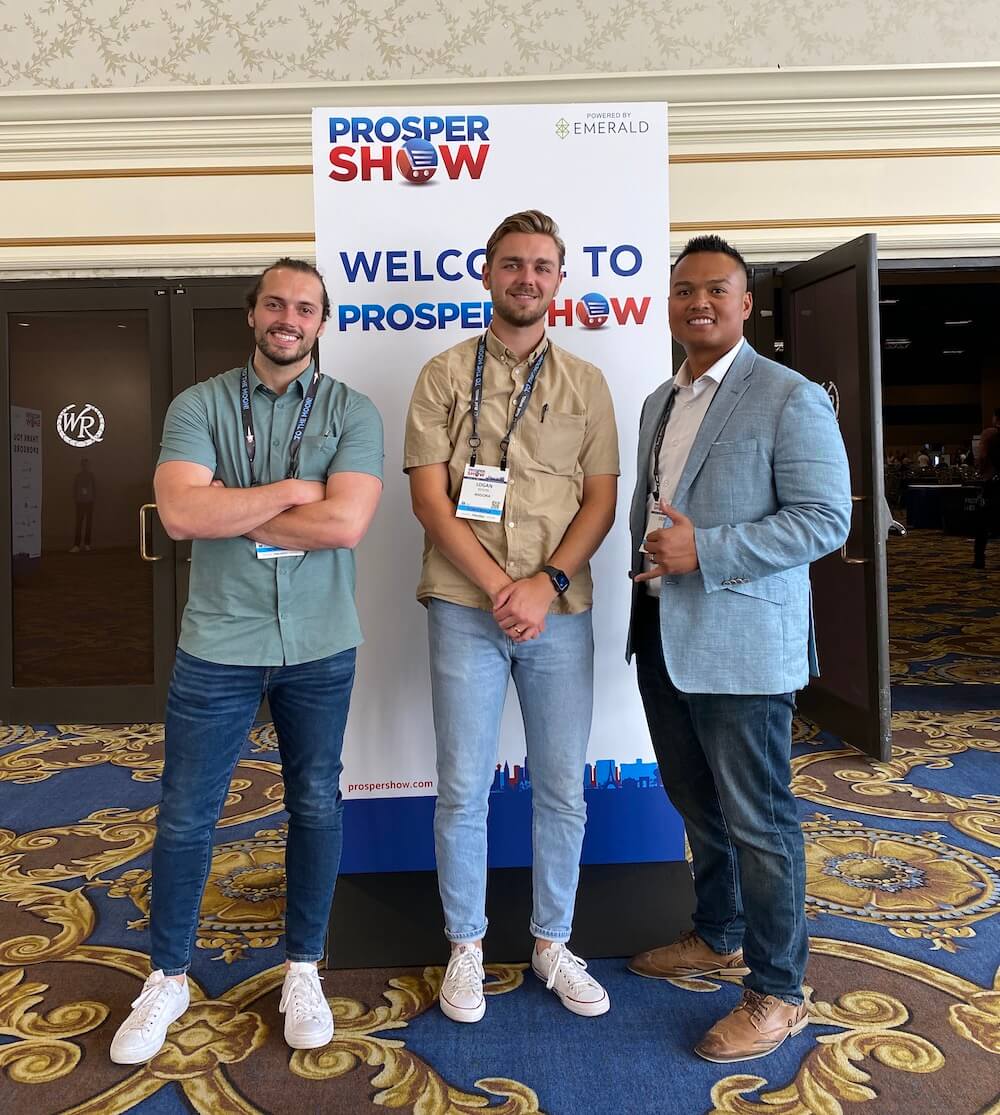 For new Amazon products, branding makes the difference
For those looking to get into the listing-flipping business, Ben and Logan stress the importance of building a cohesive, recognizable brand.
When Angora sells an Amazon business to a client, it can have anywhere from a few to a few hundred products attached to its name. Regardless of how many products are added to a brand name, their marketing and listing attributes must feature a common thread to satisfy buyers' desire for brand legitimacy.
"Starting out with Amazon, I always recommend going the brand route. It gives you a little bit more of an edge and more credibility," says Ben. He says sellers should link each product to a cohesive brand identity, which will encourage repeat sales.
You can do this by creating marketing materials that add value to the customer's purchase experience — like an Amazon Storefront or packaging inserts that point customers to your brand's landing page. There, you can introduce visitors to a whole catalog of products, as well as tell your brand story.
Ben and Logan's tips for Amazon sellers
Still in their 20s, Ben and Logan have already racked up a wealth of knowledge and experiences that can inspire new Amazon sellers.
Given their success with Angora, it may surprise some readers to know that neither Ben nor Logan finished college. These entrepreneurs make a great case for skipping a traditional four-year degree in order to get a head start on chasing your business dreams.
Taking that kind of risk doesn't just require bravery — Ben and Logan know it's important to lean on your support systems as you take big steps into entrepreneurship.
That's not to say your friends and family will be totally without skepticism. Take it from Ben: "Most of my buddies thought that I was a complete idiot for starting my own thing and trying to get into the Amazon space because a lot of it was super uncharted territory," he says. As the youngest of five children in his family, each of whom had already graduated from college, Ben's decision to leave school to pursue ecommerce went against the grain of family tradition. But over time, he says his parents have been very supportive of the move, and now his siblings ask him for tips for selling on Amazon.
Logan's family has also supported his departure from college to work with Angora. "My wife was happy to see that I'd finally found something I really wanted to do and had no reservations as far as the actual jumping in," he says.
As Ben and Logan have found, bucking tradition can help you find purpose in your work — and reveal opportunities that others may overlook.
Logan didn't embrace college, and felt hesitant about every career path he examined that wasn't entrepreneurship. "Being a cog in a corporation — I didn't know if I was going to enjoy that," he says. He loves helping build a company with "huge dreams and a huge vision that we all feel so confident and ready to achieve."
"I'm sure there are still people who think this is crazy," says Ben. "But ultimately, ecommerce and Amazon is the way to go. It's extremely sustainable when you see all the growth that is happening around ecommerce."
To learn more about Ben, Logan, and Angora, visit Angora's website and Instagram.
Want to start your own FBA success story? Check out How to Sell on Amazon FBA, our step-by-step guide to launching a private label Amazon business.