When I started Jungle Scout in 2015, my near-term goal was to share the technology I created to help other entrepreneurs find profitable products to sell on Amazon. My long-term vision, however, was to affect ecommerce in a major way.
Over the past six years, the team at Jungle Scout has continued to do that with every new feature or resource we introduce. In the past year, we launched powerful new market intelligence and product insights technology to help some of the world's largest brands and agencies win the Amazon channel.
And today, we're announcing one of the most significant additions yet: Jungle Scout has acquired ad tech leader Downstream Impact. Welcome to the Jungle, Downstream!
This acquisition news is part of an exciting announcement that Jungle Scout has raised $110 million in growth capital, led by Summit Partners and me. (Yes, I continue to invest in our business and wholeheartedly believe that we're on an incredible journey to transform ecommerce.)
In this video, Downstream's Co-Founder & CEO Connor Folley and I talk about the great partnership we saw and how we decided to bring Downstream into Jungle Scout's product suite.
What is Downstream?
Downstream is an Amazon advertising and analytics software company. Its enterprise-ready software solution helps large brands and enterprises measure, manage, and optimize their ecommerce advertising campaigns with best-in-class machine learning automation and insights.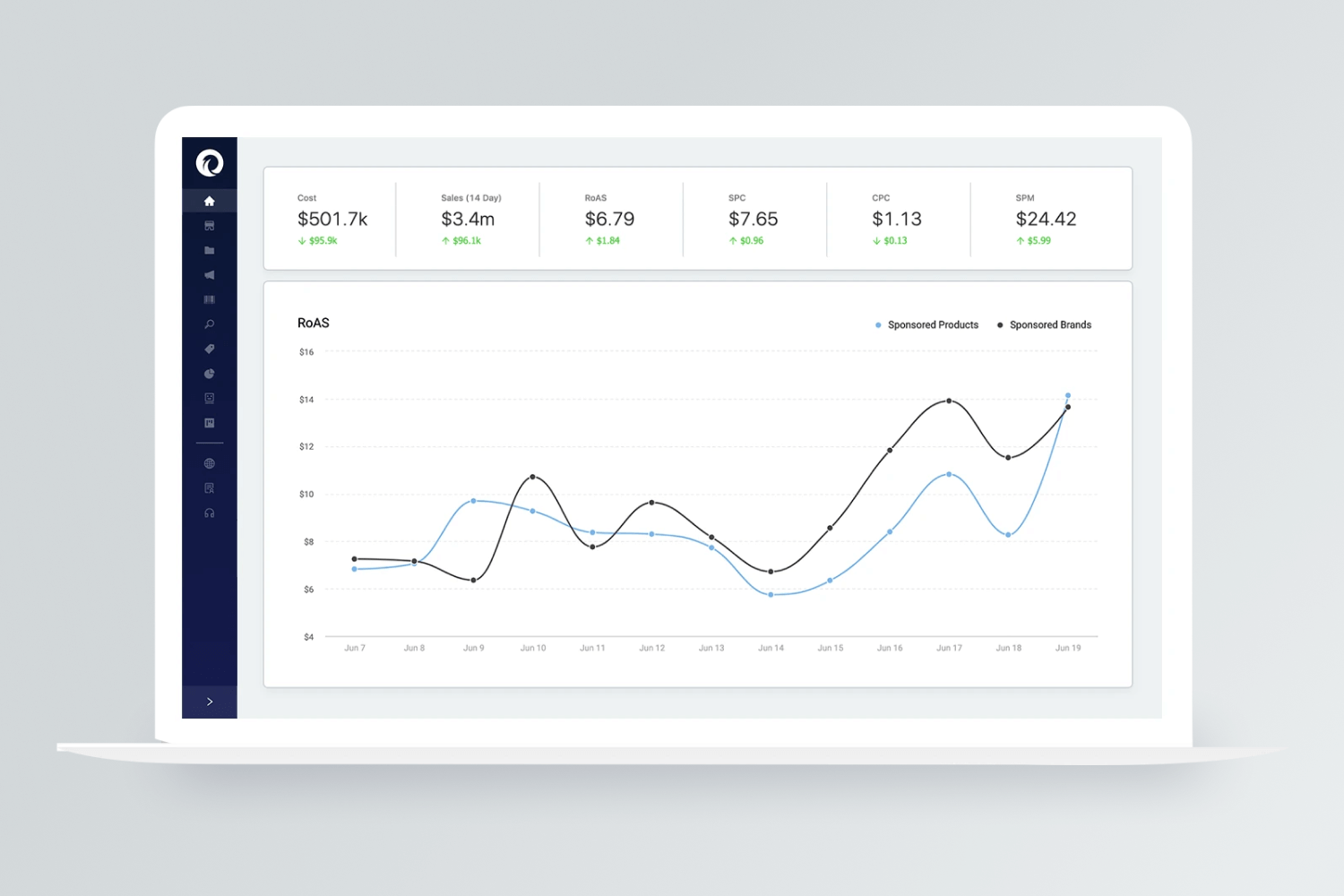 Why Downstream?
When we decided we were ready to introduce an Amazon advertising optimization solution, we first looked at all the technology solutions that already existed — more than 50 ecommerce advertising technologies. We tried them all out, and we came to the clear conclusion that Downstream far and away had the best solution out there. We connected with the team and were incredibly impressed with their Amazon backgrounds, their level of knowledge, and their commitment to their customers.
1. The technology
We wanted to introduce the best PPC solution for Jungle Scout — and we found that Downstream had already built it! Downstream's machine learning algorithms provide unparalleled advertising analytics and automation to help brands amplify, measure, and scale their PPC performance. HP, Bic, the world's biggest CPG brands, and thousands of others trust Downstream to manage massive advertising campaigns across their entire ecommerce product catalogs.
2. The team
Downstream's founders Connor Folley (CEO) and Salim Hamed (CTO) are former Amazon employees who saw the opportunity to revolutionize advertising management up close while at Amazon.
Connor led teams internally at Amazon and on the agency side. His understanding of Amazon and its unique demands is truly one of a kind, and some of the world's largest consumer brands have sought Connor's ability to decode the confounding black box that Amazon represents.
Prior to Downstream, Salim worked at Amazon for nearly 6 years in various analytical and engineering roles. Most recently, he led an engineering team at AWS focused on building analytical applications that find optimization opportunities for AWS customers.
Since leaving Amazon, Connor, Salim, and other members of the Downstream team have managed more Amazon advertising than anyone else in the world, for brands including P&G, Energizer, Hershey's, and Crayola.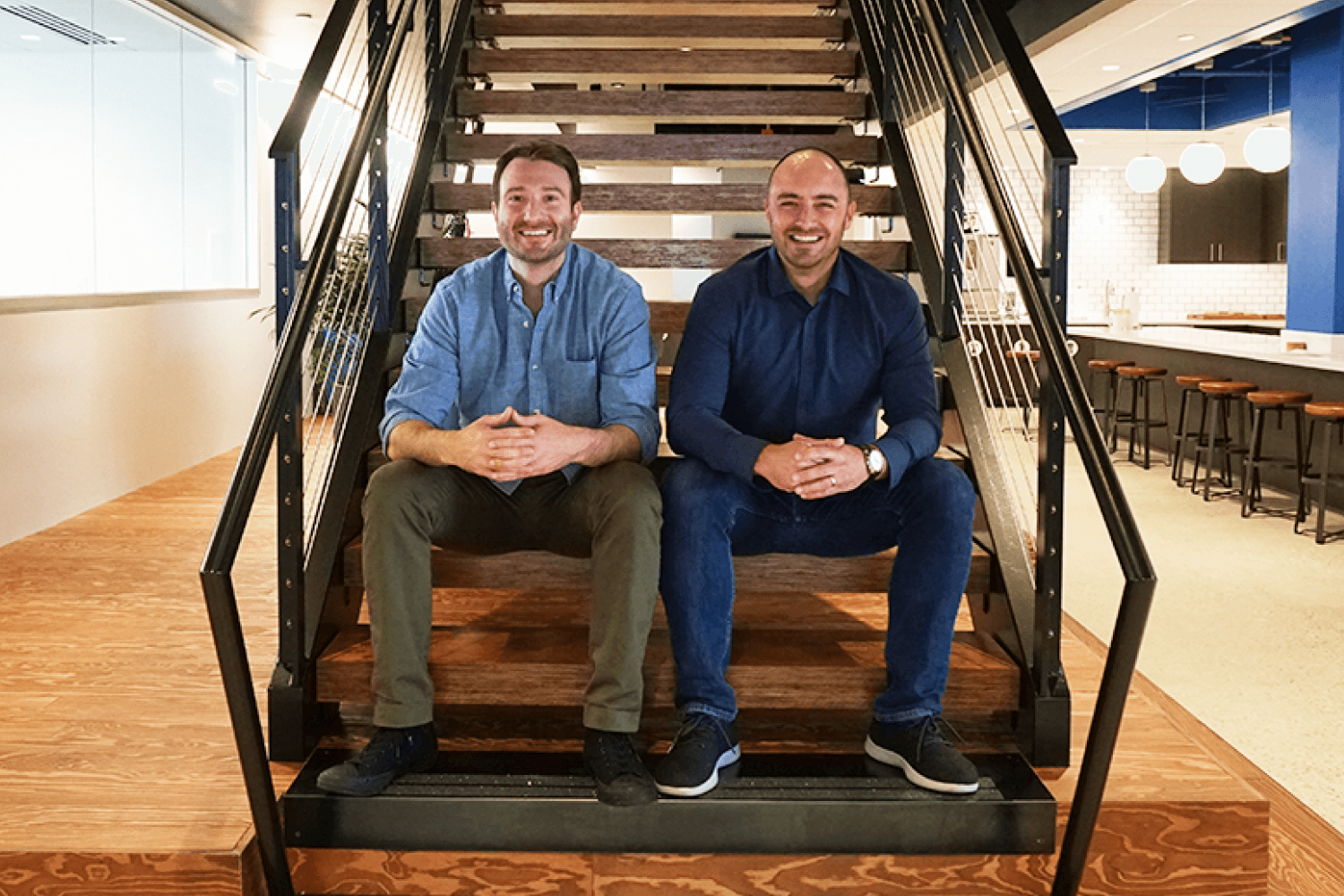 3. The opportunity
The advertising dollar is moving to the point of sale.
With the growth of online shopping (recently accelerated even further due to COVID-19 and stay-at-home orders worldwide), brands need an effective ecommerce strategy. It's not enough to list their products online — they have to ensure their products are found by consumers searching for them (or searching to solve a problem their product can solve).
This means that brands need to leverage pay-per-click (PPC) advertising on Amazon and other ecommerce platforms, use the right keywords to target potential customers, and influence them to purchase.
The good news is that Amazon has the most demonstrable ROI of any advertising or media channel. Compared to traditional media, search engine media, or social media, ROI is evidently clearer on Amazon. Amazon can also provide 2-week last-click conversions. This ability to connect the dots from ad to sale delivers "the Holy Grail of product advertising," allowing advertising brands to pay for actual sales rather than clicks or impressions.
The bad news?
Advertising on Amazon is tough.
Advertising is Amazon's fastest-growing businesses, with nearly $21.5 billion in annual revenue in 2020, a 66% year-over-year increase. And third-party sellers are definitely contributing to this growth.
Pay-per-click (PPC) advertising is an increasingly popular method sellers and brands use to promote their products on Amazon. Our study of nearly 5,000 Amazon sellers reveals that managing PPC is a critical focus area for 2021, but also a challenging one:
75% of Amazon sellers use at least one form of Amazon PPC ads, and many use multiple PPC ad types.

62% of sellers are concerned about increasing ad costs on Amazon.

Managing PPC bids was a greater challenge for their Amazon business than nearly all other functions, including market research, sourcing, sales and inventory management, and even protecting against

black hat tactics, counterfeiters, and other risks.
We know PPC is essential for many sellers, but it can be challenging to manage and keep up with — especially as your business and product catalog grow.
This is where Downstream comes in.
Jungle Scout + Downstream: What does this mean for customers?
Jungle Scout's partnership with Downstream represents an acceleration of product expansion and excellence for all our product offerings. Downstream has built the best PPC management solution in the market, and Jungle Scout intends to connect ecommerce brands and sellers to their powerful technology.
The Jungle Scout and Downstream teams are actively working on plans to integrate the Downstream technology into Jungle Scout's platform.
For the time being, full Downstream functionality will be delivered as a standalone product. You can request a demo here.
Who should use Downstream?
Downstream's customers range from major global consumer brands that sell on Amazon to ad agencies leveraging the Amazon channel for their clients.
Jungle Scout's current PPC capabilities
Jungle Scout has a robust platform of solutions for Amazon sellers, including its Sales Analytics feature, which organizes and tracks Amazon sales data in real time, helping sellers see profits instantly, keep track of Amazon fees, and understand the financial health of their business.
Jungle Scout currently reveals pay-per-click (PPC) expenses by product, but it doesn't currently optimize advertising campaigns. Sellers have to use Amazon's campaign manager to adjust advertising bids and budgets manually, or use another third-party tool to manage advertising.
How will Jungle Scout and Downstream work together?
With Downstream, Jungle Scout customers will have a full-funnel view of their Amazon business, including never-before-seen advertising insights, along with sales, pricing, competition, and more, and be able to take actions on all the available levers to improve their business.
For Cobalt customers…
Jungle Scout Cobalt is the leading market intelligence and product insights platform built to help brands win the Amazon channel. Downstream's advanced advertising automation and analytics are already used by some of the world's biggest brands. Cobalt customers, along with larger retailers, brands, and agencies can leverage the power of Downstream to optimize and scale large ad campaigns and massively increase their product visibility on Amazon.
Additional resources:
About the acquisition:
About Amazon PPC:
Questions? Customers can contact [email protected] for specific questions about their accounts. For media inquiries, please contact [email protected].