Which products are Amazon's best sellers this month? Are tried-and-true household staples filling shoppers' carts, or are trending social media fads flying off Amazon's virtual shelves? Does one Amazon product category rule all others?
At Jungle Scout, we dive into Amazon product and category data to identify product opportunities and track ecommerce trends. This article dives into some of Amazon's best sellers over the past 30 days and their changing product sales and revenue.
If you're an Amazon seller, don't forget to check out the best products to sell on Amazon in Q4 2022!
Top Amazon Product Trends in September
Amazon's best sellers are constantly changing in response to the news, events, social trends, and other factors influencing consumer behavior. Some September happenings include:
Sports:

🏈 Amazon reported its biggest three hours of Prime signups during its first exclusive NFL stream in September.

Social media:

🤳Reports reveal that Instagram is struggling to keep up with TikTok as Reels continue to fall short on the platform.

Holiday spending:

🎄 More than half (55%) of consumers plan to alter holiday spending plans this year due to inflation — and 30% have already started shopping.

Retail media:

🛒 Snap and TikTok become the newest partners of Walmart Connect.
Win or #Fail? Peloton and Victoria's Secret Expand to Amazon
As retailers continue to battle rising costs, many have shifted focus from traditional customer acquisition avenues to ecommerce marketplaces like Amazon. But is it worth it for retailers? Let's look at how two popular brands have been performing since announcing expansions into Amazon.
Peloton and Victoria's Secret experienced both explosive growth and explosive downfalls. While the reasons for their downfalls are unique to each brand, their move to Amazon marked a new era of opportunity and revival — and it's paying off.
Victoria's Secret is aiming to become an established contender in the beauty category. The brand has seen a revenue increase of 80% in the last 30 days and +119% in unit sales. The top-trending item from Victoria's Secret in September is this fragrance mist, up 40% in revenue. Meanwhile, as consumers continue to invest in their health and wellness, Peloton has seen massive growth on Amazon. Since joining the platform just last month, Peloton has wrapped up $1,686,465 in revenue and 6,382 in unit sales.
Most Popular Products on Amazon
With the rise of social commerce, and the evolving retail landscape, best-sellers on Amazon are constantly changing. Here, we take a look at some of the most popular products on Amazon from the past month.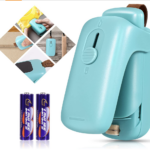 These convenient bag sealers are the perfect addition to any snack cupboard. Revenue for this product has increased by 7,336% in the last 30 days.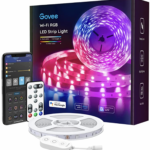 Cozy in and elevate your streaming setup with LED strip lighting. Searches for these lights have increased by 258% in the last 30 days – and saw a 2,892% increase in revenue.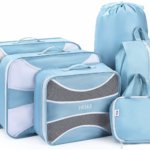 Packing cubes are a travel must-have, and these ones from Amazon have grown 1,111% in revenue over the last 30 days.

A third of the world's population are gamers. It's no wonder this wireless gaming headset has increased 691% in revenue in the last 30 days.

These iconic 70s lamps are back in style, with tons of funky colors and patterns to choose from. This product has increased 533% in revenue in the last 30 days.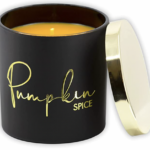 'Tis the season of Pumpkin Spice lattes… and candles. These Pumpkin Spice-scented candles have seen a revenue increase of 487% in the last 30 days.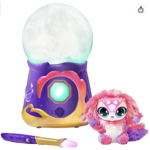 Parents are eager to snag this interactive toy for their little ones. Searches for "Magic Mixies" jumped 268% and the product saw a revenue increase of 419% in the last 30 days.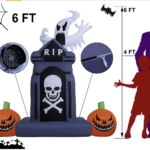 Spooky season is right around the corner, and these inflatable decorations are a show-stopper. Revenue for these inflatables has seen a 100% increase in the last 30 days.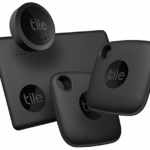 Calling all Android users! This four-pack of trackable tiles has seen a revenue increase of 100% in the last 30 days.
"TikTok Made Us Buy It": Social Media-Influenced Best-Selling Products on Amazon
TikTok has quickly become anand effective place for brands to market their products to the modern consumer. Here we take a quick look at some of the top-trending Amazon products on the platform, and the social media content that is pushing them into the national spotlight.
Many people struggle with neck stiffness and this hand-held massager just might do the trick. Revenue for the viral product increased by 1,020% in the last 30 days.
These viral dumpling makers are the ultimate #kitchenhack. Over the last 30 days, revenue has grown 168%.
---
Methodology
Jungle Scout provides powerful data and resources to help entrepreneurs and brands grow successful businesses on Amazon. Jungle Scout data is constantly refreshed to provide users with the most up-to-date information possible to give them an edge over the competition.
Data in this report is representative of the U.S. Amazon market. Products were sourced from trends in traditional and social media along with data provided by Jungle Scout Cobalt, Keyword Scout, and Extension. Product revenue data represents the period of August 10 to September 19, 2022.
For specific data or product insights that aren't listed here, please contact us at [email protected].