Want to know what Jungle Scout has been up to lately? Check out our Changelog, highlighting all of the new feature enhancements we've introduced over the past few weeks.
And stay tuned for more improvements at the beginning of each month!
October 2020
Product updates
Review Automation:

a first-of-its-kind solution that completely automates the Seller Central review request process for Jungle Scout users. 

Set it and forget it:

eliminate the tedious task of manually requesting reviews on Seller Central. Review Automation automatically sends out review requests to all eligible orders so you never miss an opportunity to earn a review. 

Order and review status:

monitor the status of orders and review requests. See your orders in an organized table view and identify trends with a graph of sent review requests over time.

Track time saved:

Review Automation does the work so you don't have to. See how many hours you've saved by automating your requests

.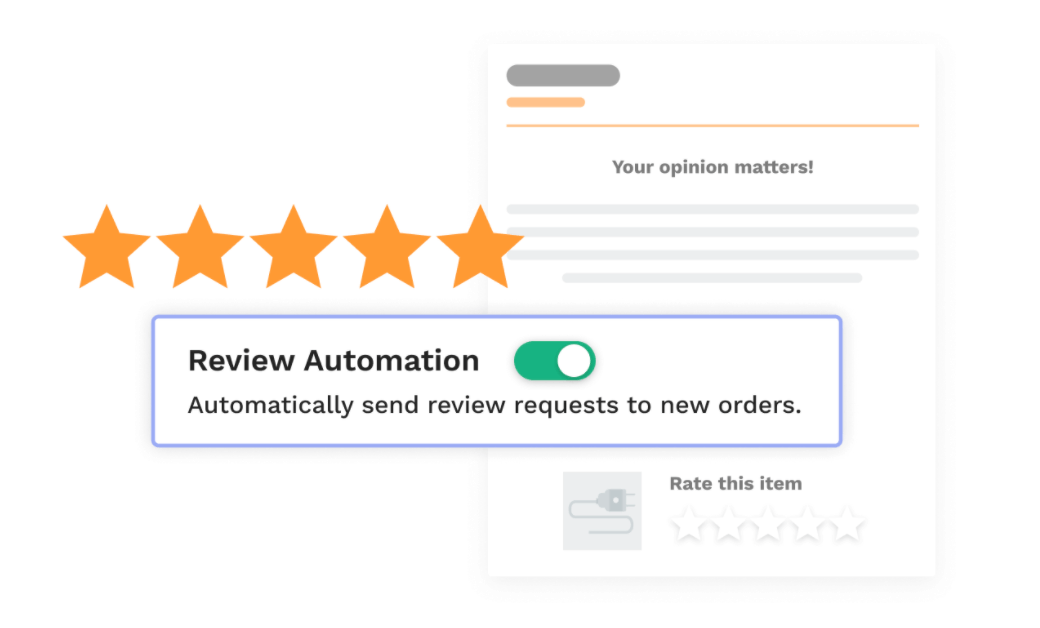 New Feature Support for India
New Amazon TOS

: Heads up!

Amazon's Terms of Service

for customer emails are changing. To adhere to these changes, we've updated our Email Campaigns feature in Jungle Scout.  

We have removed the prescripted messages from Email Campaigns (effective 10/29), but you can still send customized email campaigns of your own and view past campaigns.

Moving forward, we recommend using our messaging in

Review Automation

to communicate with your customers about

reviews

to ensure your account is not at risk for violating Amazon's Terms of Service.
Jungle Scout updates
Election Insights:

This report explores projected holiday spending among U.S. consumers based on key political events in 2020, as well as shopping preferences and behavioral differences between voter segments.

Start Selling:

Everything you need to know to start selling on Amazon, all on one page. This step-by-step guide for beginners outlines how to start a business with Fulfillment by Amazon (FBA).

Free FBA Guide:

In addition to the content on the page, our FREE 99-page PDF is the most comprehensive A-to-Z guide to selling on Amazon FBA in 2021.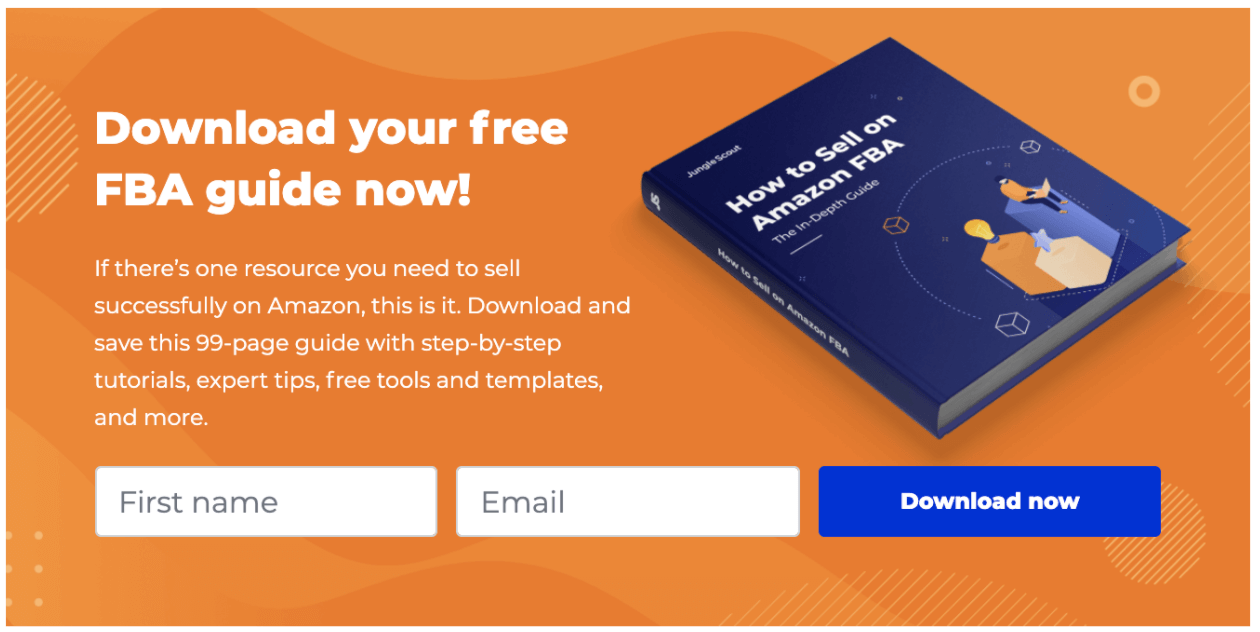 September 2020
Product updates
Top Products Tab

: displays a list of top-ranking products for a particular niche

ASIN Images

: displays images for product opportunities

Connectivity to Product Tracker

: users can add products from Opportunity Finder to

Product Tracker

Seasonality Expansion:

displays seasonality data for Germany, Spain, France, Italy, UK, Canada, and Japan

Seasonality tags

: highlights 'trending' or 'COVID'-related opportunities

BONUS – Connectivity to Keyword Scout:

users can click through from a product to

Keyword Scout
Variants

: easily see all variants for a specific ASIN, rank, reviews, and product differences

BSR

: distinguish between ASINs with shared BSRs & unique BSRs

Product Tracker

: easily add multiple variants to directly to

Product Tracker
MWS Sync
Functionality
New Marketplaces

: the Netherlands, Saudi Arabia, India, Turkey and the UAE can now use

MWS sync

functionality

Supported Features

:

Inventory Manager

,

Sales Analytics

, and

Email Campaigns

are now fully compatible in these regions

How to Connect

: users with seller accounts in these markets can use the Europe region in our MWS sync flow to add these countries  as their primary marketplace
Firefox Extension

: Jungle Scout is happy to announce the official release of the Firefox version of the browser Extension

Feature Parity

: the Firefox extension has all the same functionality as the Chrome Extension

Download Format:

the Keyword Scout full CSV download via email has been changed to an in-app download
Direct on Amazon:

see Jungle Scout ASIN sales data directly embedded into Amazon's search result page

Fully Customizable:

personalize your view

to only display the data points critical to your business

Connectivity to Product Tracker:

directly add products to

Product Tracker

in one click

Connectivity to Keyword Scout:

directly look up an ASIN-related keywords within

Keyword Scout

in one click

ASINs:

copy a listing's ASIN in one click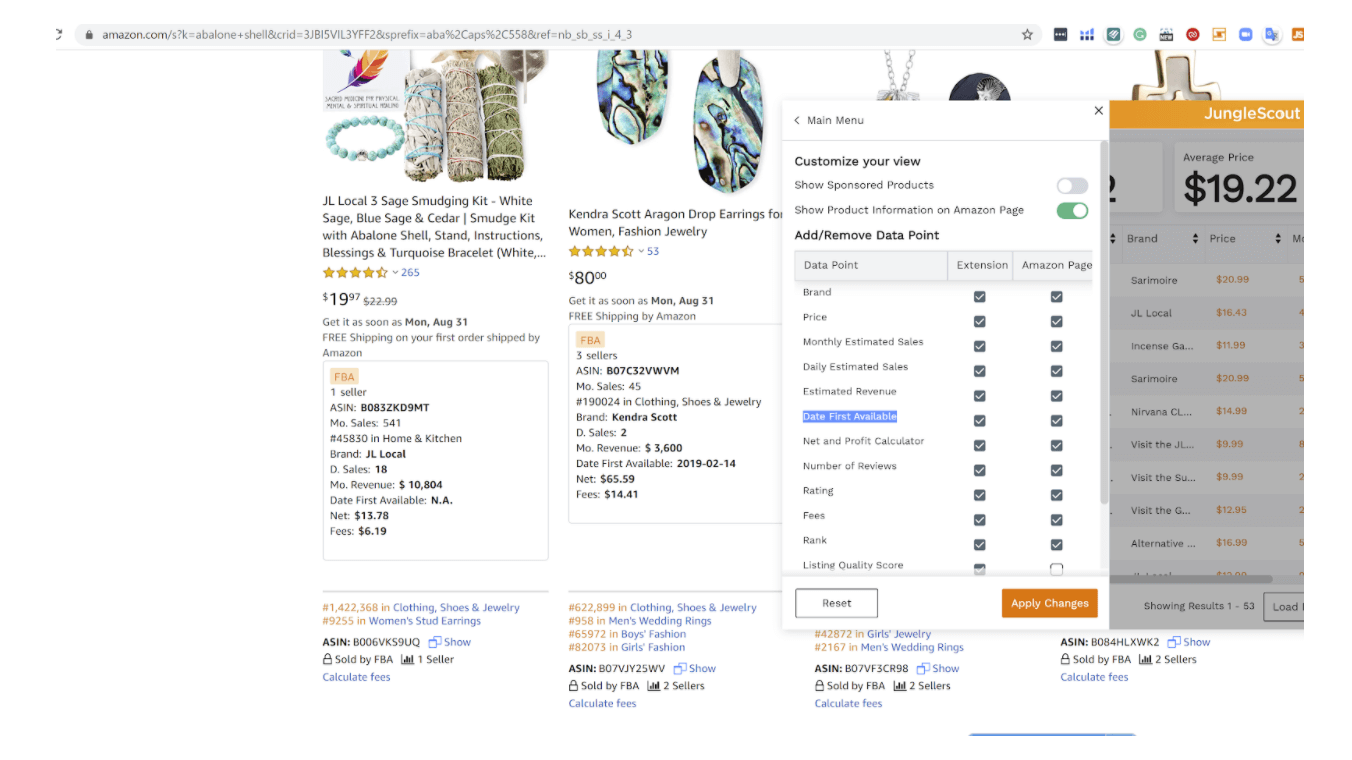 August 2020
Product updates
Annotations

: Add manual notes to each ASIN and have them displayed on your product's graph

For example, you can create a note to state when you launched a deal on your ASIN; that way you can see the impact running a discount has on your product's rank

Top 10 and top 50 search volume:

From the main table view, see the total search volume for the top 10 and top 50 keywords your product is ranking for

Multi-select

: Sellers with accounts connected to Seller Central can select and add multiple ASINs to the Rank Tracker at the same time

'Match to table' updates

: Sort your product's data by rank and view up to 10 keywords at a time on its graph

'Select All' filters:

Quickly remove filters by clicking 'Select All' 

'Partial' label to 'In Listing' column

: A new label — 'Partial' —  now displays when a product shares at least one of the words within a specific keyword phrase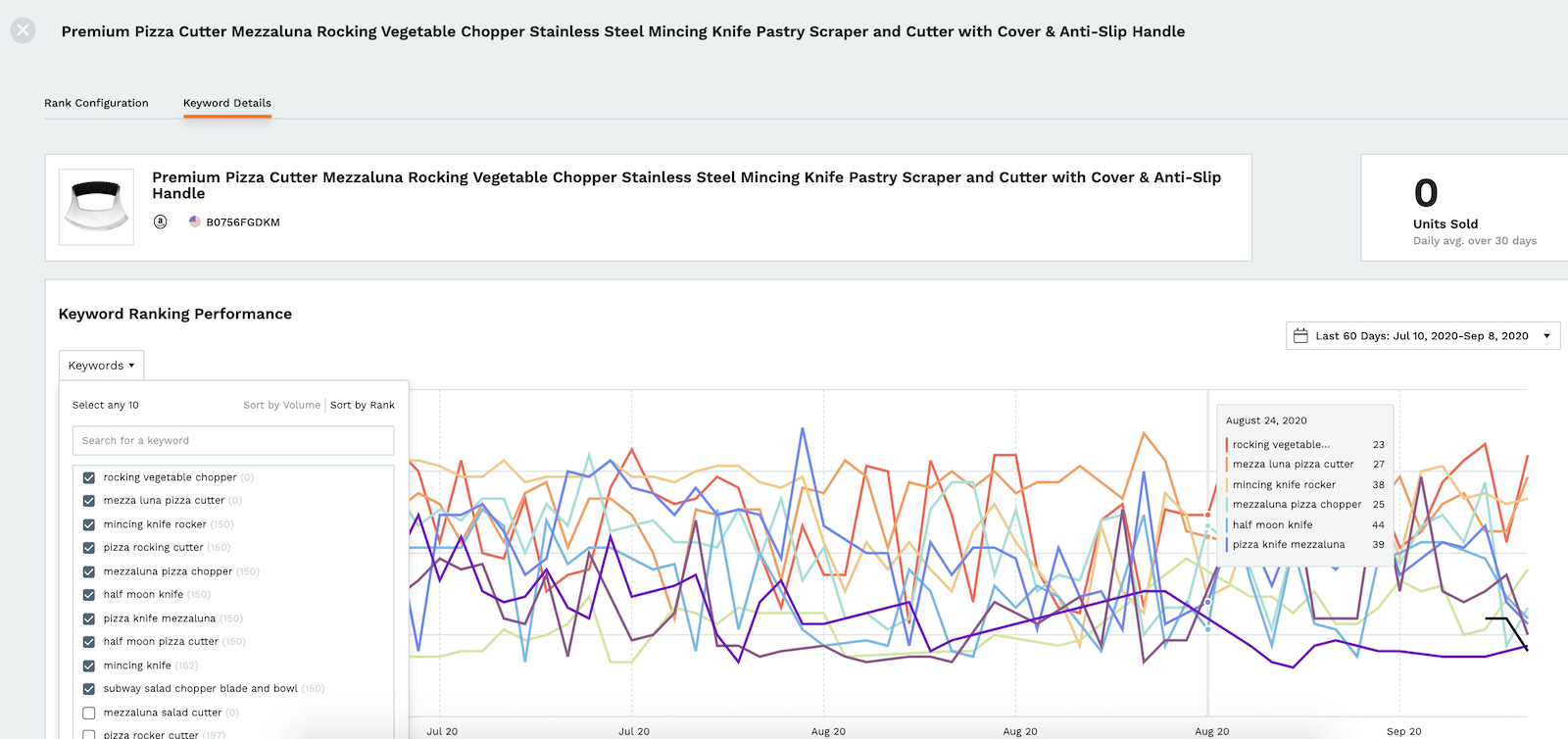 Added 'Overall Rank' column and filter

:

View your product's position for

 Amazon's sponsored and organic search page results

Full export

: Easily download full keyword lists to a CSV file
Marketplaces
MWS Japan

:

Jungle Scout now supports

amazon.co.jp

Keyword Scout and Opportunity Finder:

Both features are now fully available within the Japanese Marketplace
Historical data

: See up to six months of historical product data

New fields

:

Variant differences

Monthly revenue

Monthly sales

Date first available.
Firefox support

: Jungle Scout's fully-featured Extension can now be used in Firefox
Jungle Scout updates
Weekly Scout
Jungle Scout's weekly newsletter:

Relevant articles and reports, videos, upcoming events, and industry highlight to k

eep you up to date on the latest trends and tools to grow your business
Video releases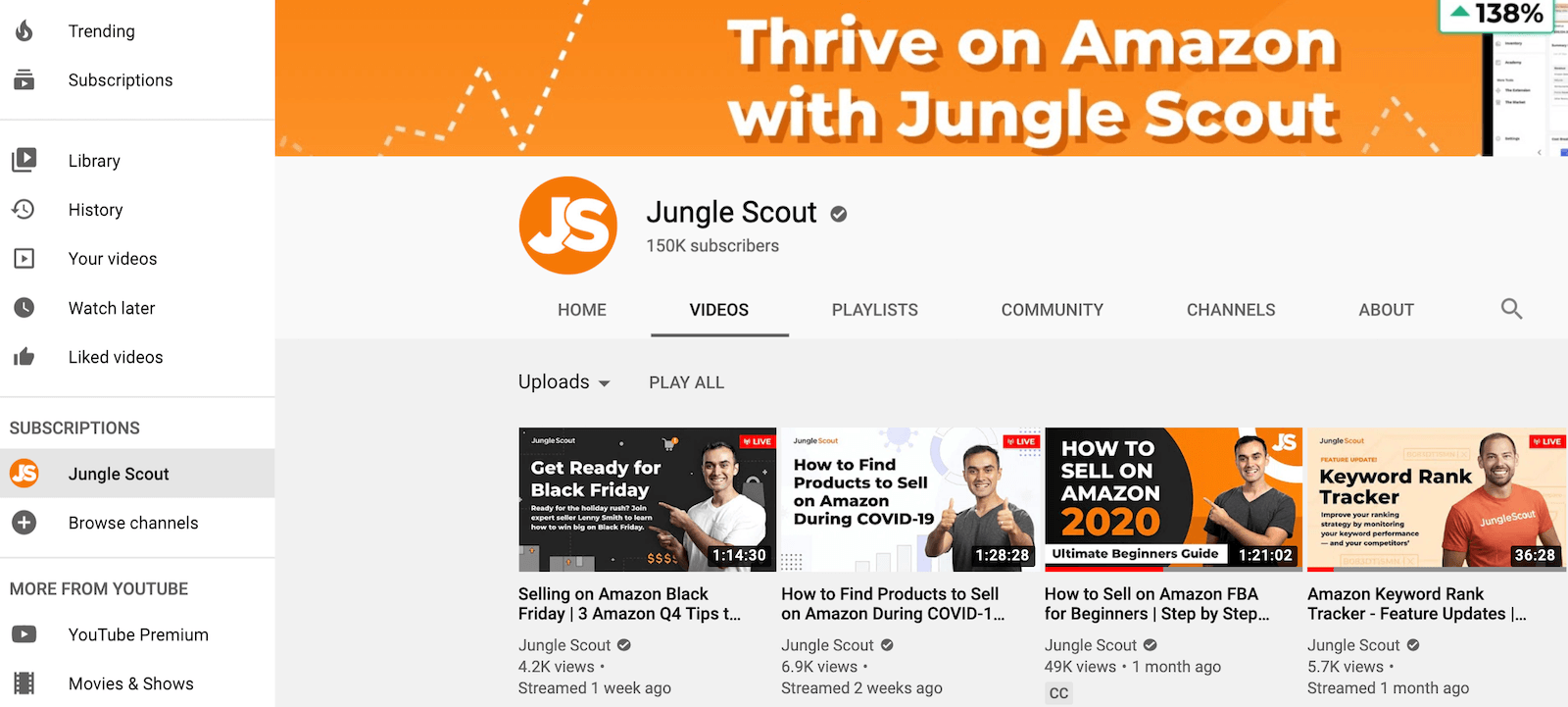 How to Find Products to Sell on Amazon During COVID-19
Changing times means changing consumer preferences. Join expert Amazon seller Lenny Smith for a webinar and Q&A on how to find products to sell on Amazon during COVID-19. Plus, learn how to navigate Amazon's new 200-unit limit.
Get Ready for Black Friday
Planning out your Amazon Black Friday strategy, but not sure how to best prepare? In this webinar, Jungle Scout's Amazon FBA expert Lenny Smith covers these three must-do strategies for success:
Inventory preparation: Learn how to estimate how much inventory you'll need
Powering up your listing: What you need to do to rank on page one of Amazon's search results
Monitoring your performance: Checking ad spend and inventory levels to get ready for next quarter
July 2020
Product updates
Email subject lines

: New dynamic alerts keep users up to speed with important updates 

'Sales Snapshot'

: Get a financial overview of your business, and of your product sales, over time with the Sales Snapshot

'Sales Recap'

: Get a recap of your sales, plus your profits and losses, for the last seven and/or the last 30 days

Comparative trends

: Quickly identify sales performance over time 

Improved support

: For mobile devices, including fixes for iOS Dark Mode
Historical data

: Uncover which keywords have an established history of high performance, and those that don't 

Preset filters

: To see the most critical keyword data influencing your ranking strategy, check out our new preset filters

Keyword influence

: Reverse-search your competitors' ASINs to identify their high-traffic keywords and track the influence of each keyword

Comprehensive picture of historical rank

: View multiple keywords related to one ASIN or a grouping of ASINs on one graph

Add and track keyword lists

: Keyword lists and keyword groupings from Keyword Scout can now be added to, and tracked in Rank Tracker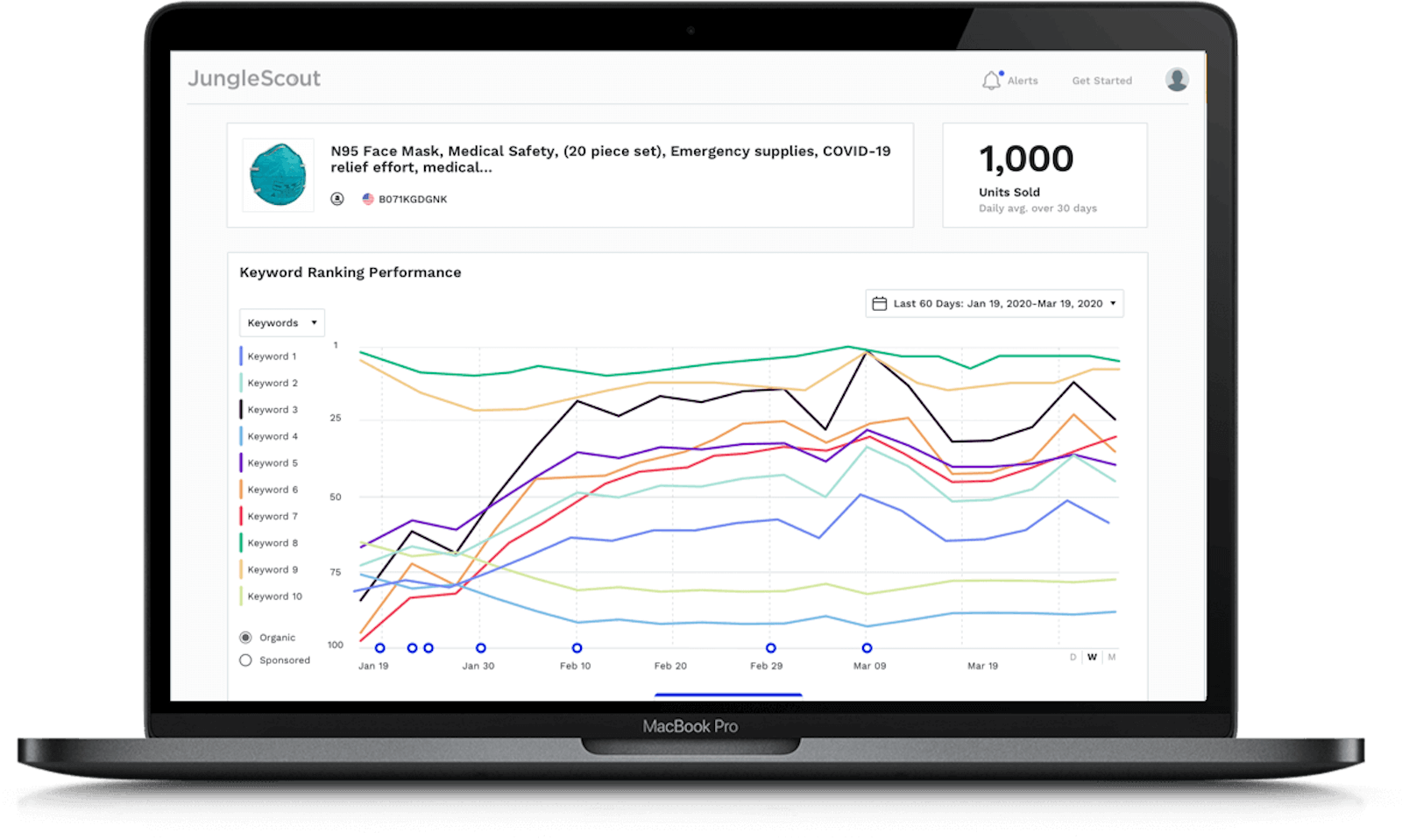 Profit Overview – Multi-product view:

See how your company-level profitability is broken down between your products

Easily identify product-level issues like high return rates and low ROI by comparing several products in the same view

New advanced sort and search functions have been added, with a customizable data selector
Video releases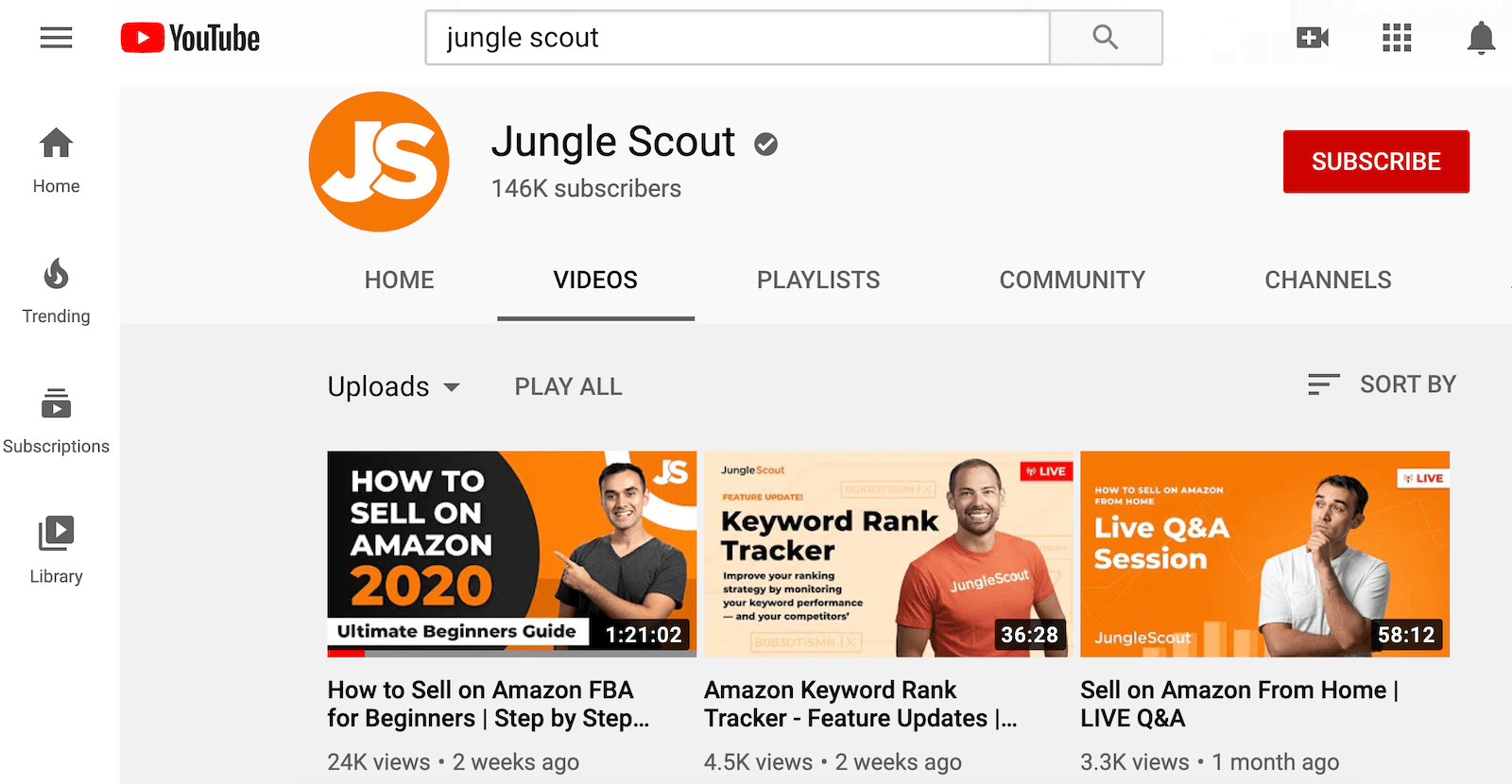 How to Sell on Amazon 2020: YouTube Premiere
This is the ultimate step-by-step tutorial for those looking to learn everything there is to know about How to Sell on Amazon in 2020. 
Mastermind Series
Stay on top of the latest Amazon news, tips, and best practices with guest experts and become a Mastermind with Jungle Scout! We'll be offering in-depth explanations of the latest information about the Amazon space, along with a LIVE weekly Q&A. 
Usability improvements

Resource Center
We've revamped our self-service options! Our more robust Resource Center now has an updated "Get Started Checklist," a new module with comprehensive product walkthroughs, product notifications and more.
Navigation Redesign
We updated our left-hand navigation. This will provide users with access to more in-product screen space without the menu encroaching on the tools.