Have you noticed the landscape for Amazon sellers is constantly changing? Do you ever feel like it's impossible to keep up? Have you ever wished that you could find a list of updates or new strategies you could implement to boost your sales on Amazon?
Well, your wish is our command! We have an awesome list of tips and tricks for you to boost your Amazon sales in 2021.
Note: Check out the 10 Most Expensive Mistakes New Amazon Seller Make to ensure you're not losing money without even knowing it!
We asked expert freelancers and sellers on the Jungle Scout team to share tips on how to boost sales this coming year. Implementing these strategies might be what you need to take your business to the next level!
Tip #1: Stand out from the competition
Amazon Expert Ari, from Badass Business Builders, says you need to find your key differentiator. What is the customer's "pain point" that other competitors are not addressing?
Your copy, your photos, etc. should all push that as the first and most vital reason why customers need your product.
The easiest way to do this is to really study your competitors' product reviews:
What are customers saying about these products?

What are the top three reasons why customers love this product?

What are the top three reasons why customers do NOT like this product?
If you can solve these pain points and demonstrate that in your images and copywriting, then you will win that business.
Tip #2: Register your brand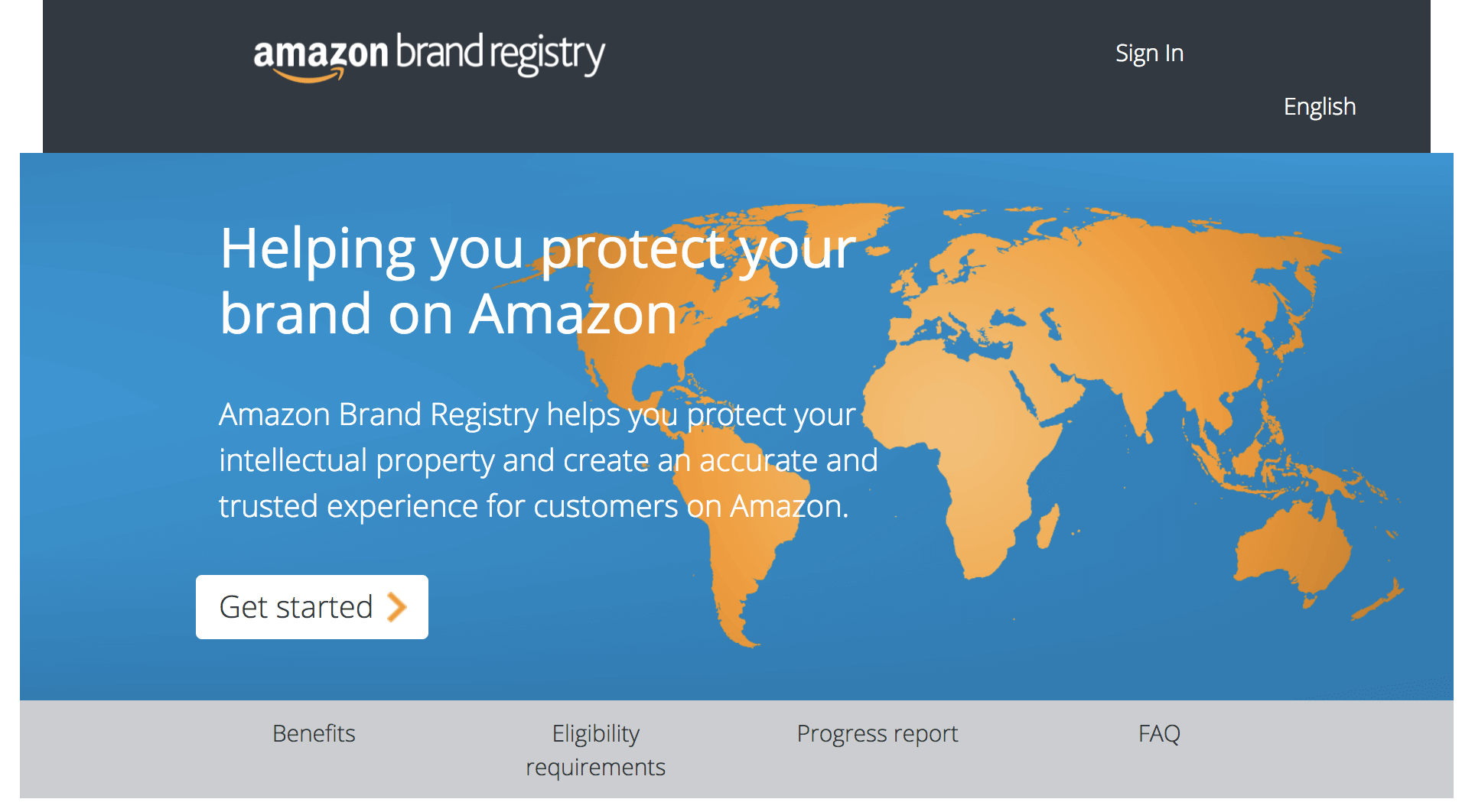 Jessica from OJ Digital Solutions says: "Get your brand registered!"
By legally registering your brand, you reduce the risk of having someone selling counterfeit products under your brand name. So while it may be costly and time-consuming, getting a trademark is a necessity.
Note: Learn more about protecting your listings from counterfeits in our guide.
Another added benefit of registering your brand? It also unlocks Amazon's A+ Content feature. A+ Content is a major sales booster that allows you to describe and display your brand's values, mission, and product beyond the ordinary bullet points and description.
You can access A+ Content on Seller Central via the Advertising dropdown menu.
Tip #3: Sell your existing audience
Earlier this year, we wrote that audience building is key to prolonged success on Amazon. There are plenty of ways to do that, too.
First, you can create email lists.
Launch new products, and when you launch those new products, announce them to the people on your email list who you are sure are going to love these cutting-edge items.
Next, you can create social media accounts.
I especially like Instagram for audience building because it's easy to get impressions outside of your follower count, which leads to increased followers. Plus, you can create stories with clickable links that go directly to your Amazon listings.
For more details on audience building, check out our articles on building your brand and leveraging social media marketing techniques.
Tip #4: Think globally

There's no need to limit yourself to the North American market! Expand into Europe. Other citizens of the world would love to have your products.
The EU market combined is just as big as the US market but with far fewer Amazon sellers. Also, marketplaces like Japan and Australia are growing fast. Why not become the #1 bestseller in one or more up-and-coming marketplaces?!
Tip #5: Create content to drive traffic to your listings
Paul, The E-Commerce Consultant recommends creating outside content to drive traffic to your Amazon products.
If the product(s) you sell on Amazon belong to a specific niche, create a separate website to educate consumers about the niche. And it doesn't have to be an e-commerce site. It can be a simple WordPress-based site, with pages of 2,000 to 4,000 words covering specific, niche-related topics.
This also gives you the opportunity to introduce your products to new customers while providing educational resources.
If done well, your website can attract a large amount of traffic from organic searches. There are two benefits to this:
If you link your site to your Amazon listing, and you are registered with

Amazon's affiliate program

, you'll earn a 5 to 15 percent commission on every product purchased by people who clicked on your link. And if it's your product, you get to double-dip!

By linking your website to your Amazon listing, you're driving a new source of traffic to your products, which usually leads to an increase in sales.
For more details on how to start a blog, check out our series on building an e-commerce brand both on and off Amazon.
Tip #6: Manage your inventory properly

Inventory performance can impact your business more than you might think. For example, Amazon can increase or decrease your storage limits, depending on your inventory performance.
And that's not all.
Having too much inventory could lead to high storage fees, both short and long term. And having too little could mean you miss out on major sales opportunities.
Fortunately, Jungle Scout offers a top-of-the-line inventory management tool for your Amazon products—it's called Inventory Manager! Using a data-based tool like this limits human error, which is bound to come into play when making restocking decisions.
The last thing you want, or need, is for Amazon to suspend your seller account due to poor inventory performance.
Tip #7: Choose products that go WIDE with keywords
Jeremy from Jungle Saver says: "Scaling your e-comm business is possible; you just need to launch new, high-quality products regularly. But with competition rising, it's becoming trickier to find the perfect product and consistently rank for it. These days, my team and I are running searches and picking products that go 'wide' with keywords."
What does going wide with keywords mean? After you identify a few potential products, you need to expand and diversify your keyword research to make sure you can beat your competitors and rank for a ton of those new-found keywords to gain sales.
Products with only a few keywords (e.g. less than 150) will have a tough time succeeding, especially if the competition includes a legacy seller with a ton of reviews.
Products that have a ton of keywords, however, have more opportunities to swoop in and win the sale.
So how do we do it? We do it by using a tool like Keyword Scout, and running a reverse ASIN search on all of your competitors products.
Simply find your competitor's product's ASIN and enter it into Keyword Scout. Then, after collecting all of the ranking keywords, compile the data to see which competitors are ranking for which keywords.
You'll be surprised at how poorly some big Amazon sellers are doing when it comes to ranking important keywords. They aren't even thinking about them!
But their negligence is the perfect opportunity for you, regardless of how many reviews you have (though having some of that social proof will definitely aid in this process).
Tip #8: Utilize influencer marketing strategies

Customers are more likely to purchase products from someone they trust, whether it is a well-known brand or a product recommended by a friend. That's why influencer marketing is a great way for Amazon sellers to help boost their sales.
By having someone review and promote your product to the followers who trust them (and who are interested in the types of products they promote), you are connecting with potential buyers you may not have been able to reach otherwise.
One way to get in front of these captive audiences is to connect with influencers who are related to your product. Reach out to them directly on platforms like Facebook, Instagram, or even through their blog.
For example, if you sell beauty products, contact makeup artists and anyone who promotes beauty products on social media. Ask them if they would be willing to do a demo. And, if they like your product, to promote it to their followers.
These types of influencers usually have set rates for doing this type of marketing, however, so be prepared to shell out some cash! But, there are some influencers who won't charge a fee, as long as you give them your product for free.
Ultimately, though, it's all up for negotiation. Communicating with influencers directly is often the best way to get a good deal on this type of marketing.
Another way to reach influencers is to contact a website like Social Bakers. They promote influencer marketing and can connect you with the right influencer to help you promote your product.
Tip #9: Use Instagram's sales channel
Instagram has taken over the social world! And, recently, it has also become the perfect spot for e-commerce brands to attract their ideal customer segment.
You can use Instagram's feed or story ads to post your most popular Amazon items to demographics that are most likely to make a purchase. Plus, if you have an Amazon FBA account, you can create a social media promo code in the Advertising > Promotions section of your account to direct traffic to an Amazon landing page with just your products on it.
And if you have an Amazon FBA account and a Shopify account, you can tag products on Instagram to instantly create an Instagram Sales Channel. All traffic will be directed to your Shopify store where customers can quickly make a purchase, and Amazon will still do all your fulfillment for you.
To top it all off, many Amazon sellers are lowering their pay-per-click (PPC) spend by investing in Instagram ads. And they're also avoiding all of the competition on Amazon!
Learn more about Instagram Sales Channels.
Tip #10: Outsource, outsource, outsource

Joel says, "Outsource! Outsource! Outsource!"
You can't be an expert in every area of Amazon, but there are plenty of experts out there offering their services to Amazon sellers at a reasonable price. And not only will it save you time, it will also help scale your business more quickly.
Some of the best areas to utilize freelancers are in copywriting, photography, and PPC; they are key to creating (and maintaining) a successful business. Working with an expert who can take care of these professionally will help you take your business to the next level.
Leave the stuff you don't know how to do (or do well) to the experts. It will prevent burnout and allow you to clear your mind and concentrate on your next steps.
It's much easier to grow and scale your business if you focus on the parts of the business where you excel!
Tip #11: Your brand is more than a product
The biggest mistake a lot of new Amazon sellers make is thinking that all they need to succeed are a few good products to create a brand. However, they're quickly discovering that this is not the case.
A brand stands on three pillars: audience, sales channel, and product. And all three need to work as one. You can find limited success with two out of three (possibly one out of three), but if you want to take your brand to the next level, you'll need to implement all three.
What do you think?
Do you have any tips or tricks that you know will take your business to the next level in 2021? Comment below and let us know what you think about these tips as well as any new ways to boost your business this upcoming year.