Increasing your conversion rate on Amazon is imperative to your success as a seller. If customers visit your listings but click out without making a purchase, that can damage your organic keyword ranking and overall Best Sellers Rank.
We know how difficult it can be to get customers to your product detail page, let alone make a purchase! Your conversion rate shows the percentage of customers who purchased your product after visiting your product listing.
For example, if five out of 100 customers purchased your product after visiting your listing, your conversion rate would be 5%.
In this article, we will cover everything you need to know about Amazon conversion rates and how to increase your Amazon sales.
How to find your conversion rate on Amazon

What is a good conversion rate on Amazon?

Tips to increase your conversion rate on Amazon
How to find your conversion rate on Amazon
Before we go any further about what a good conversion rate is and how to increase it, let's first show you how to find your conversion rate in Amazon Seller Central.
After signing into Seller Central, navigate to the "Reports" tab and click on "Business Reports."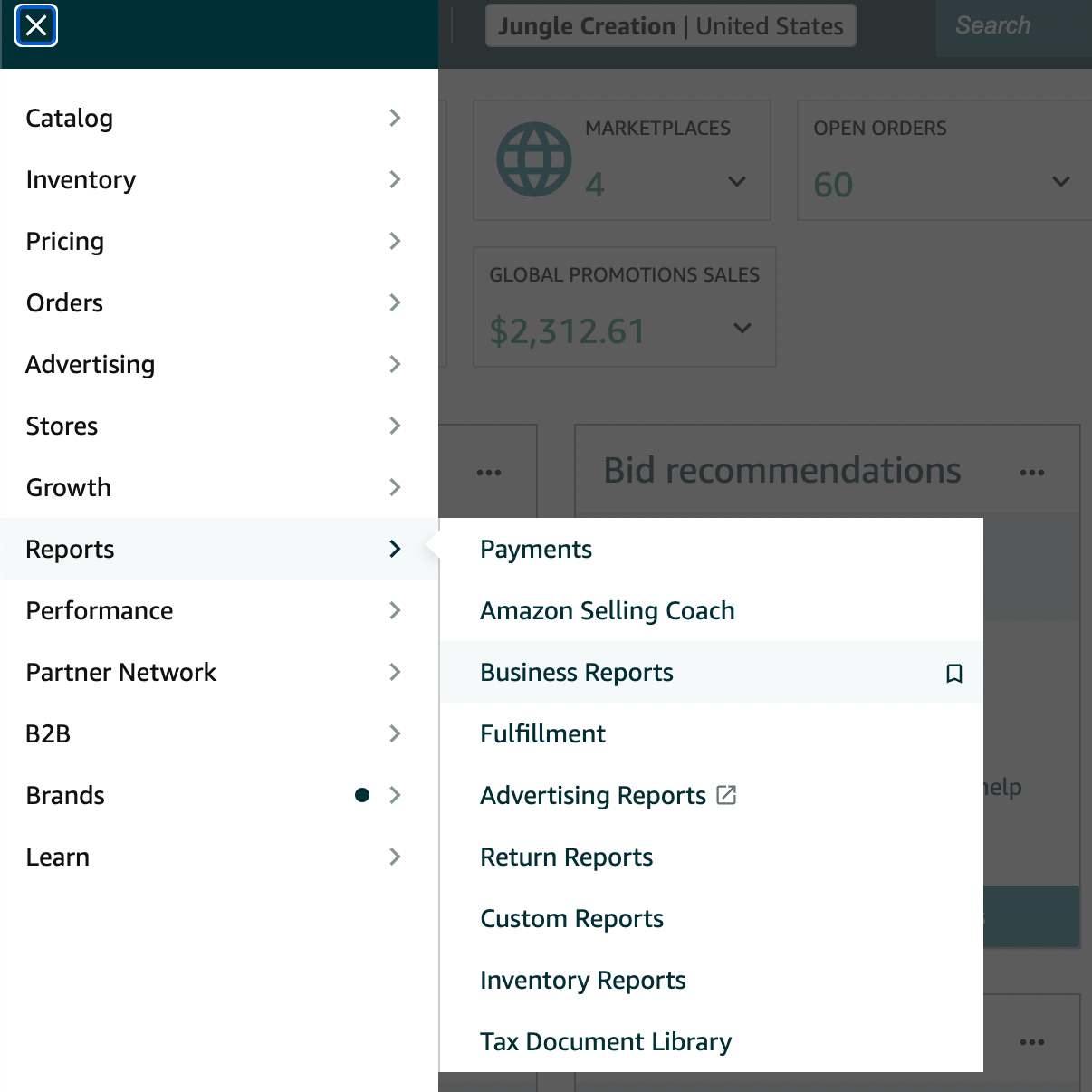 On the left-hand side, you will see the reports menu with a few options. Click on "Detail Page Sales and Traffic By Child Item."

This report will show sales data for each item you sell on Amazon, including total sessions, page views, units ordered, product sales, and of course, your conversion rate.

In this report, your conversion rate percentage is labeled as "Unit Session Percentage."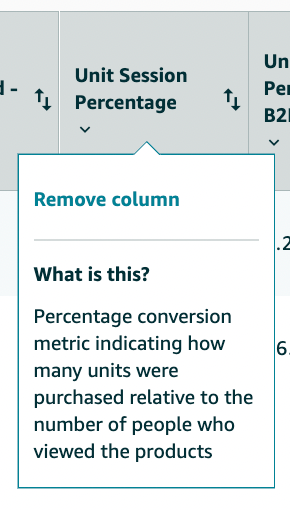 It's essential as an Amazon seller to keep track of these metrics to ensure your products are performing well or improving.
For example, if you make changes to your listing in hopes of increasing your conversion rate, note your sessions and unit sessions percentage before and a couple of weeks after those changes to accurately measure if your conversion rate increased as a result.
You can set a specific date range in each Business Report provided by Amazon to view the data for a certain time period.
What is a good conversion rate on Amazon?
Now, "good" is subjective, but we will provide some context into what we at Jungle Scout believe is a good conversion rate for your Amazon products.
For a typical standalone ecommerce website, such as a Shopify store, the average conversion rate is around 1-3%. This means out of 100 customers, only one to three people actually convert into a sale.
Consumers trust Amazon, so they're way more likely to convert on Amazon, especially since they're often there specifically to make a purchase. With that said, based on our experience selling and speaking with other sellers, the average conversion rate on Amazon is around 10% – much higher than an ecommerce store.
This number depends on a variety of factors, such as price, reviews, shipping speed, and listing quality. A cheaper impulse purchase type of product, for example, will likely have a higher conversion rate than a more expensive "planned" purchase.
Jungle Creations conversion rates
The conversion rates for our Jungle Creations products Washable Pee Pads and Marshmallow Roasting Sticks are 8.72% and 18.65% respectively.
The marshmallow sticks's conversion rate is much higher than the pee pads, but a conversion rate of 8% is still excellent.
The marshmallow sticks were launched in 2016, so this product has much more authority in its specific niche. The washable pee pads product was launched in May 2021, so it doesn't have as much brand authority just yet —plus, it is in a very competitive market.
What's good for one brand may not be good for another, so set a target conversion rate based on your goals and your market.
Tips to increase your conversion rate on Amazon
Now that you know how to find your conversion rate on Amazon and what a good conversion rate is, let's go over a few tips to increase your conversion rate on your Amazon products.
1. Optimize your product listings
The first step to increasing your conversion rate is ensuring your product listings are the best they can be. This includes product images and infographics, product videos, compelling titles, informative bullet points, A+ content, and positive reviews. All while making sure you include relevant keywords throughout the listing.
If you visit a listing with one poor quality photo, no bullet points, and an uninformative product description, would you buy from that listing? Probably not.
Every element of your listing needs to be properly optimized to answer customer questions and improve their overall experience.
Images and videos
Your product images are one of, if not the most important aspects of your Amazon listing. Since your customer cannot physically see and touch the product, you need to show it off the best you can with professional product imagery, infographics, and even product videos.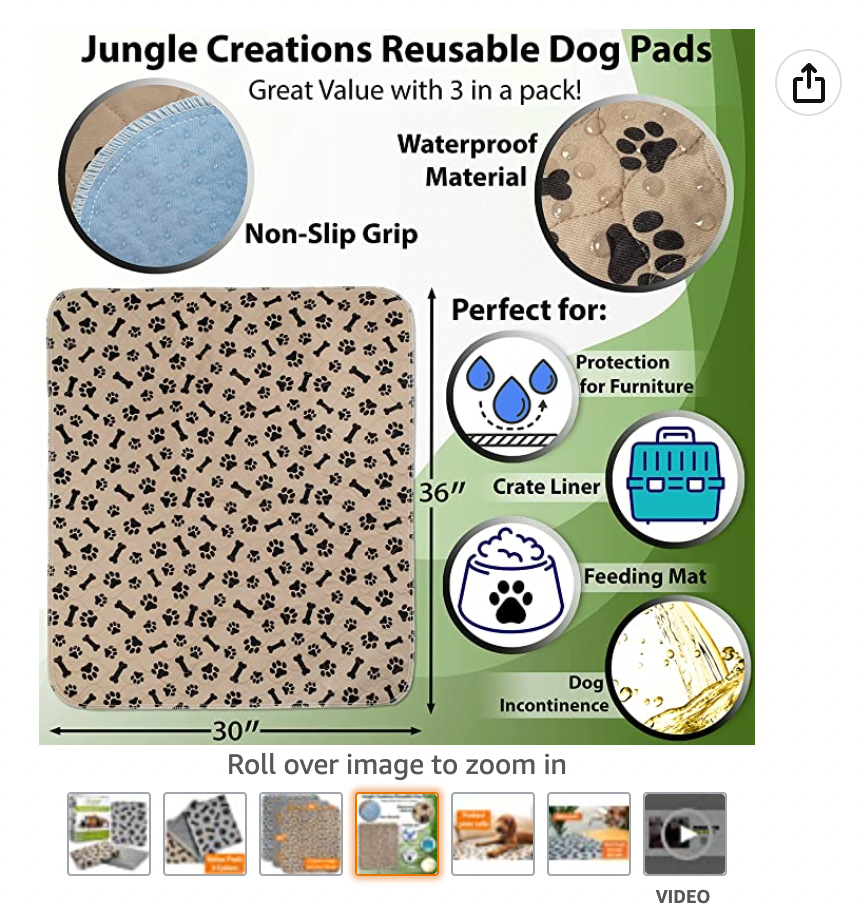 Title, bullet points, and description
Amazon gives sellers plenty of space to accurately explain what the product is, what it does, and what the benefits are. Use the space properly while ensuring you include highly searched keywords relevant to your product. This helps customers find your listing when conducting searches. Use Keyword Scout to discover high-converting keywords.
Having a clear and compelling product description helps answer any questions a consumer may have before purchasing your product. Make it as easy as possible. Customers who are unfamiliar with your product or looking for more information may click out without converting.
A+ Content
If you are enrolled in the Amazon Brand Registry program, you have the ability to add A+ Content to your brand's listings. This allows you to add more photos, infographics, and text to your product description. This is a great way to increase conversions as it looks more professional, more informative, and easier to read than a normal product description.
Product reviews
We know reviews, especially positive reviews, are easy to get on Amazon. Positive reviews help potential customers make decisions about your product – that's why it is very important you focus on increasing your overall review count and rating.
Using Jungle Scout's Review Automation tool automatically requests reviews from buyers, so you don't have to do it manually – saving you time and money.

2. Pricing
To maximize conversions, you need to have a proper pricing strategy relative to your product quality, profitability, and competitive offers. Pricing is not a set it and forget it metric – you need to constantly test different pricing strategies to see what works best for your brand.
To learn more about how to properly price your products on Amazon, check out our Amazon Seller Pricing Strategy Guide.
3. Discounts and promotions
Another way to increase your conversions is to test different discounts, coupons, or sales promotions. This strategy can also fall in line with your overall pricing strategy.
For example, say your normal selling price is $29.95 and you want to test how well a sale price works. An easy way to test this is to increase your list price in Seller Central to show a discount on the detail page. "Your Price" will still be $29.95 but there will now be a discount shown next to the price.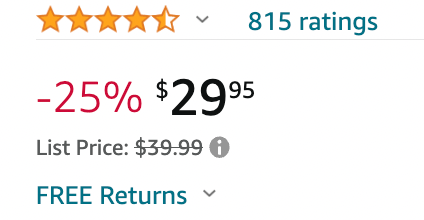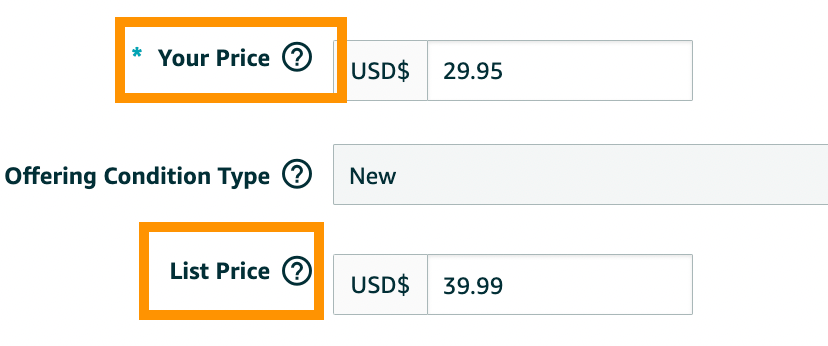 Another way to test a discount is by adding a coupon to your listing. For example, add a 5% or 10% discount on the sale when the customer "clips" the coupon. It will show up on your product listing and within the search results as an orange tag so it will stand out to customers.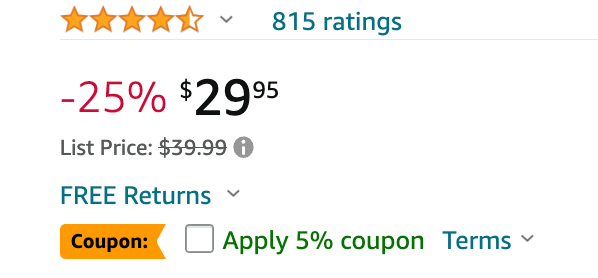 Navigate to the "Advertising" tab in Seller Central to see what type of deals, coupons, and promotions you can offer to your customers!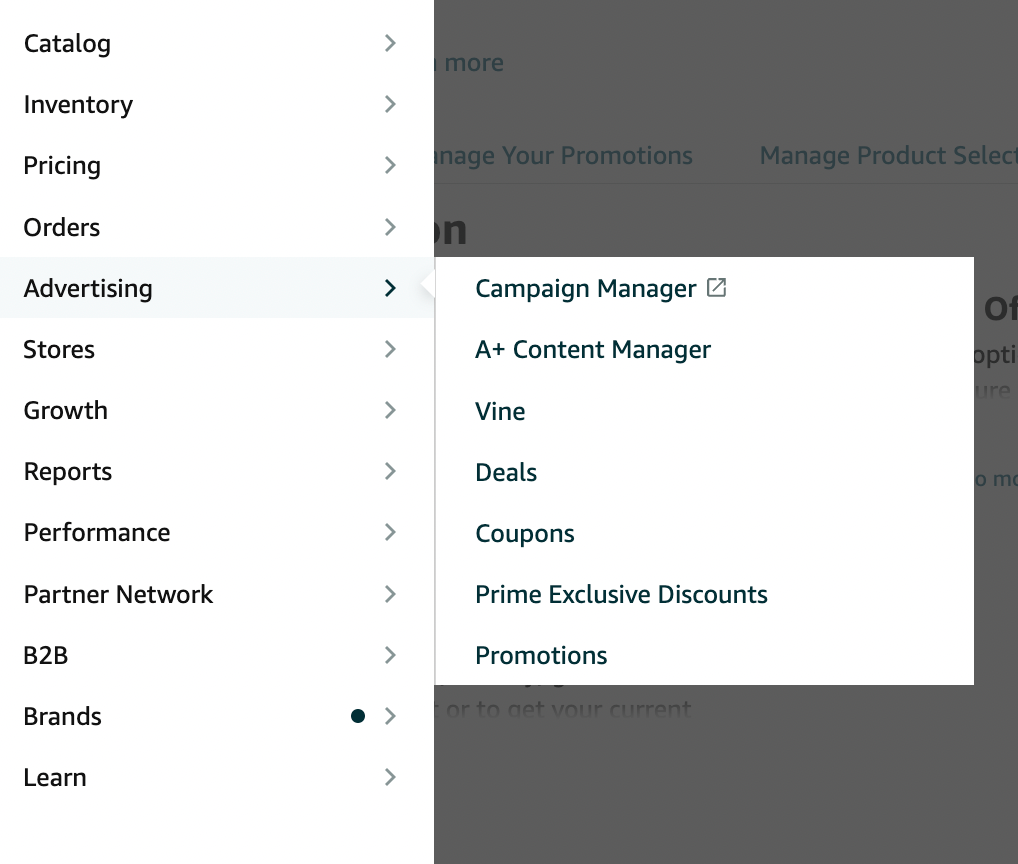 4. Using FBA
Customers on Amazon have become used to receiving their orders fast – within two days or less. By using Fulfillment by Amazon (FBA), you can increase your conversions if a competitor of yours offers a slower delivery.
Either way, using FBA to fulfill your orders is typically a no-brainer when it comes to selling your products on Amazon.
With FBA, you send your products to Amazon's fulfillment centers, and Amazon will handle all of the picking, packing, and shipping of your orders – plus they handle all customer service.
Check out our in-depth How to Sell on Amazon FBA video on YouTube to learn more about how to get started and how FBA is beneficial to your business.
5. Add variations
If you already have a successful product on Amazon, consider adding variations to that existing product as a way to increase your conversion rate. Some customers may prefer a different color, size, scent, or design of the current product you offer.
The more options you have for customers, the higher your conversion rate will ultimately be.
What are you doing to increase your conversion rate?
Keeping an eye on your conversion rate and figuring out ways to improve that number should always be on your mind as an ecommerce seller. We hope this article helped you understand the importance of a conversion rate and how to improve it on Amazon.
Do you have any more questions about conversion rates? Let us know in the comments.
Want to learn more about how you can use Jungle Scout to launch, grow, and run your Amazon business? Click the "Learn More" button below!