The Top 12 Reasons
You Should
Start Making
Money Online
Working in your PJs, booking a stress-free
dentist visit and spending less time in
traffic are only the beginning.
The Top 12 Reasons You Should Start Making Money Online
---
Working in your PJs, booking a stress-free  dentist visit and spending less time in  traffic are only the beginning.
---
---
1. You can work from anywhere
---
A lot of the digital nomad hype revolves around sharing photos of laptops at the beach.
Yes, that is entirely possible. But, it's about working where you're most comfortable. No more cubicles. No more boardrooms. When you can access everything online, you can cosy up in your favorite cafe, hit up the cool new co-working space downtown, work from the airport lounge as you hop on your next flight - the options are endless.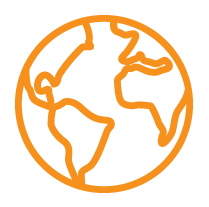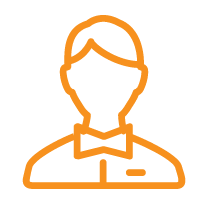 ---
2. You are your own boss
---
You know that feeling when you get an email from your boss on a weekday night, when you're trying to get your Netflix on? Yeah, that goes away when your boss is well, you. One of the most rewarding things about working for yourself is knowing that every move you make is your decision and every success you have it entirely your own. There's nothing more freeing than that - except maybe our next point.
---
3. You can work in your pajamas - or less
---
When you work from home, no one knows if you put pants on today. If you have any video calls with a supplier or partner, just make sure you're appropriately dressed.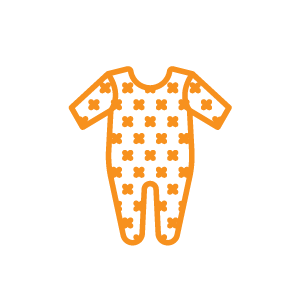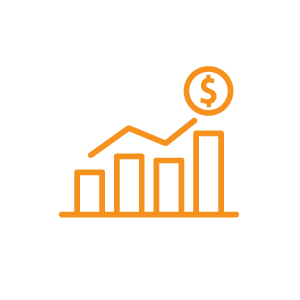 ---
4. Unlimited earning potential
---
Working for yourself means setting your own objectives and measures of success. You are responsible for your own income, which means no more salary, but it also means your income isn't capped by a corporate structure or decided by someone else.
Don't just take our word for it...
---
Meet Ari and Chelsea Cohen!
---
"Last year, we did over a million dollars and we're still growing."

These Amazon sellers tried multi-level marketing and it just didn't work out. Launching on Amazon was the key to helping them leave their jobs and travel six months out of the year.
5. Creative freedom
---
If you've ever had a wild new idea at a corporate job, you know there are usually a lot of hoops to jump through and a lot of people editing that idea down before it becomes a reality. In the end, it may not even feel like your idea. With your own Amazon product, you can actually build something from scratch, brand it yourself and market it to customers in your own, creative way.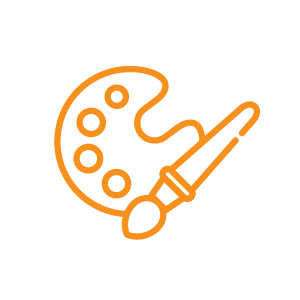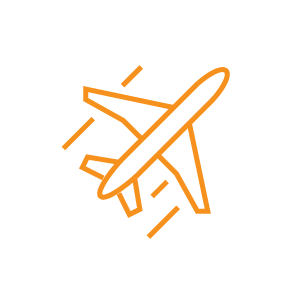 6. Your work travels
---
Working as something like an Amazon seller enables you to work from anywhere in the world. That means you don't have to reserve your travel for two weeks of vacation a year. You can stroll the streets of Barcelona or learn how to roll sushi in Tokyo in between tasks. Jobs like Amazon selling can often be automated, requiring you to check in for only a few hours a week!
7. A healthier lifestyle
---
If you set up a standing desk in your corporate cubicle, a few heads might turn. When you work from home, you aren't restricted to the same cube every day. You can have a standing desk, or work from an exercise ball. This enables you to go for a walk or run in the middle of the day, or visit the gym in the middle of the day when you can have the place to yourself!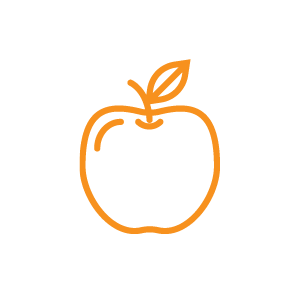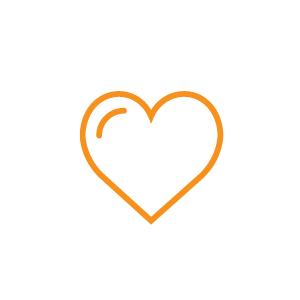 8. More time for what you value most
---
A lot of entrepreneurs with young families are turning to things like selling on Amazon to make more time for their families. Working from home means you have more flexibility to pick them up from school or daycare, or forego daycare altogether!
Amazon sellers have reached goals most people only dream of...
---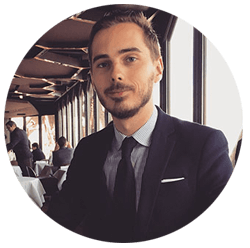 Meet Julien!
---
"I am traveling the world and selling at the same time. This young Amazon seller went from working in rental properties, to selling 20 products on Amazon in the European marketplace.
9. No more commuting
---
The average American spends an hour of their day in transit to and from work. When you have a home office, or you can pick the nearest co-working space, your commute basically disappears.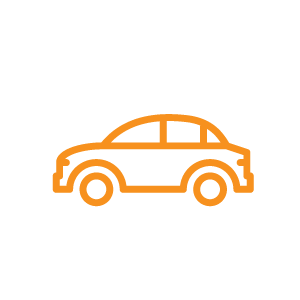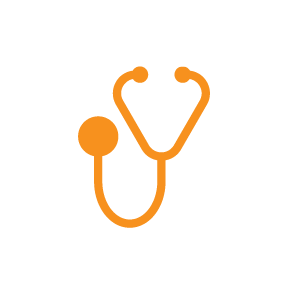 10. Take care of yourself
---
Have you ever hesitated to schedule a doctor or dentist appointment (usually only available during weekdays) because you'd have to miss an hour or two of work? Don't put your health on hold. When all of your time is your own time, you won't be forced to sacrifice an important doctor visit for yourself or a loved one.
11. Choose your co-workers
---
When you run your own business, it's up to you if you want to invite partners into the mix. That means you get to pick who you work with! When there's no water cooler, there's no water cooler gossip or conniving coworkers. We won't lie, working from home can get lonely. But, that's what coworking spaces, community cafes and like-minded entrepreneurs are for!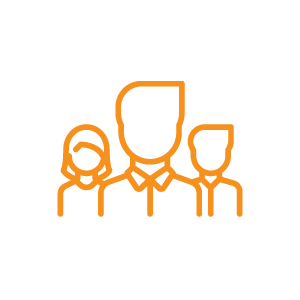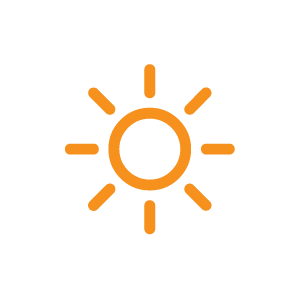 12. You can start today
---
When you start your own business, it starts from the minute your feet hit the ground running. You don't need to ask for permission. You don't need to hold any meetings. You can just go for it. If Amazon selling interests you and you're ready for a new venture, this is where your journey starts.
Hear it from a guy who felt stuck at his desk job...
---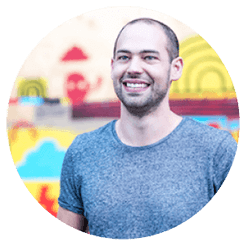 Meet Greg, our Founder!
---
"I wanted to break free from the 9 to 5 when I realised there is more to life. In 2 years of selling on Amazon he started making 7 figures on Amazon and created Jungle Scout, THE Amazon Product Research Tool, to empower entrepreneurs everywhere."
Selling on Amazon enables you to make money online, work from anywhere and be your own boss
---
Jungle Scout helps you find amazing product ideas to sell, with data and resources to help make sure you'll be successful.
---
Check It Out