Can you trust beauty products on Amazon?
The simple answer is yes, as long as you practice a few precautions! A lot us can probably agree that when we're looking to purchase a specific item, no matter what it is, we tend to find the retail price first and then check Amazon to see if we can get it any cheaper.
Why not? It's an open marketplace. And with so many third party sellers taking advantage of wholesale and arbitrage opportunities, there's a chance the item in question could be part of a seller's bulk stock. Possibly one who happens to be selling it for a steal of a price.
But if you're getting a lower price on Amazon, are you also getting lower quality?
Many people are brand loyalists who use very specific products for very specific reasons, and they'll pay top dollar to never run out. I used to have a monthly Sephora budget to support a similar habit until I figured out I could search for a better bargain elsewhere.
The only catch is whether or not an Amazon seller is actually selling a legitimate Urban Decay Naked palette, or just a knock-off from China. Of course, there's always a risk to online shopping when you don't get to view the goods in real life before purchasing. Not just a monetary risk, you could expose yourself to serious health risks, too if you're not watchful.
So when it comes to the Beauty & Health department on Amazon, are they legit luxury products from your beloved brands? And are they safe?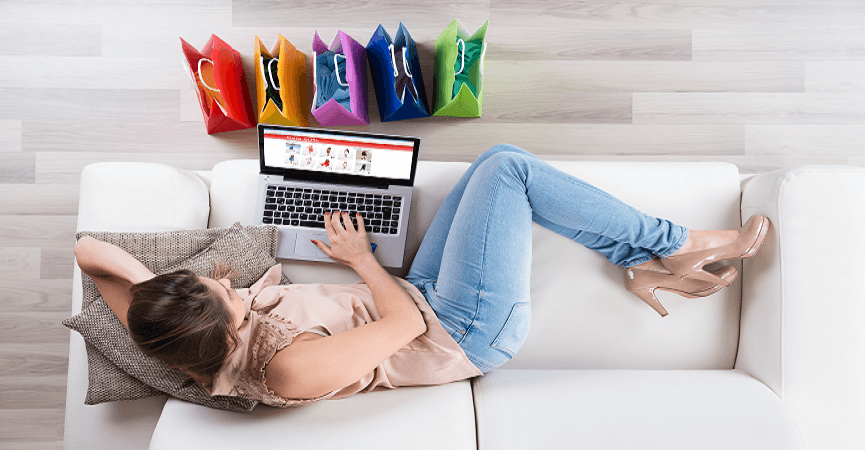 Here's what we can tell you to help ease the fear of buying into a potential scam (that may or may not come with some unwanted side effects):
Read reviews.

As much as we advocate using reviews to to determine potential products to sell, you can utilize that same technique to determine products to buy. If a customer receives a Kylie lip kit which causes their lips to swell 3x beyond the intention, I can guarantee you they will leave a ruthless review. And that Amazon seller is going to have a hard time removing any negative review that involves a terrible skin reaction. Trust that a few bad reviews are enough to steer clear of that listing and to not take a chance.

Check the label and packaging.

If you know your brands, then you will surely be able to spot any misspelled words and uneven fonts. The shade names, applicator brushes, and the entire packaging could be different than what you're used to. This obviously works the best with brands you know. Trying a new brand wouldn't give you the same advantage. However, you can find images from online retailers to compare.

Do your homework and check out the seller's profile.

See what other products they're selling and what their seller feedback score looks like. If you're still feeling a bit paranoid about a seller, there's an app that will grade Amazon reviews to help you decide! Fakespot will assess the quality and language of the reviews on a listing (just pop in the product URL) and grade it. Just in case you don't feel like poring over the reviews yourself, give it a shot.

Beauty & Health is a restricted category on Amazon.

Most importantly, makeup is on a growing list of restricted categories that require a ton of extra hoops for sellers to jump through before they are cleared to sell. This prevents just anyone from selling questionable beauty products.

Instead, sellers must have established relationships with reputable distributors. This means certifications and FDA-approvals in order for products to be given a clean bill of health. Are there any loopholes that might let a tainted product inside the U.S.?

Consider the following criteria a seller must have in order to sell in this category:

Sellers must provide 3 invoices from authorized wholesale distributors, not receipts from retailers (That means they can't purchase discounted/expired products at CVS and resell them to you)

An FDA Registration document must be provided

Good Manufacturing Practices (GMP) certificate

Certificate of Analysis (COA)

510(K) Premarket Notification

Liability insurance policy
On top of those requirements, there's a hefty $3000 fee to officially ungate the category and start selling.
Restricted categories exist to protect Amazon's customers. There are usually a lot of products in those categories that are counterfeit. And Amazon doesn't want to be an easy platform for counterfeiters to succeed.
As you can see, it's not easy to sell beauty products on Amazon, which should make you feel a bit safer!
What about new indie makeup brands on Amazon?
In addition to keeping counterfeiters out, Amazon created a way to keep new indie makeup brands in.


The Indie Beauty Shop was introduced this month as a counter move to the cosmetic lines the Ulta retailer has successfully launched (well played!). Amazon is now tapping into their younger demographic by offering young brands an opportunity to grow a fanbase on their platform.
By opening Amazon storefronts, these indie beauty products are legitimizing their brands and taking control before unauthorized sellers can strike. This boosts their reputation and Amazon's. It's a win-win situation.
Is this the right answer to combat any negative transactions in this department? Who knows, but it's opening up a ton of opportunity for shoppers and brands to connect.
Bottom Line:
Amazon is definitely snapping up their market share in the beauty industry which comes with its own pros and cons. Just this year reports show that Amazon owns more than 36% of the market to become the largest online beauty retailer in the U.S.
Amazon does their best to regulate this category that can easily fall victim to counterfeit. But, it's not always a perfect system. And while beauty products might not be the best items to source online, it's hard to pass up a deal sometimes!
Just be sure to follow our tips to avoid any hazardous health mistakes and always practice safe shopping!