If you're an Amazon seller or thinking about becoming one, you've likely heard about retail arbitrage. Retail arbitrage is the practice of buying a product at a low price from a retail store and reselling that same item for a higher price on an online marketplace such as Amazon.
As the seller, you are taking advantage of the price difference between two markets, and making a profit. An example of this would be purchasing a discounted toy from Walmart for $5 and reselling it at full price on Amazon for $20.
This business model is an easy, low-cost way to begin your journey as an ecommerce entrepreneur — though it takes a lot of time going to and from retail stores searching for products to resell.
That's where online arbitrage comes in! Online arbitrage is the same practice as retail arbitrage, except you don't have to leave your house to find profitable products.
In this online arbitrage guide, you'll learn all about online arbitrage and how you can get started.
What is online arbitrage?
Online arbitrage (OA) is the process of buying products from online retailers with the sole intention of reselling those products at a higher price for a profit on another online marketplace such as Amazon, eBay, or Facebook Marketplace.
This business model allows you to source profitable products from thousands of websites versus limiting yourself to the physical retail stores in your area. You'll also save on gas, mileage, time, and the potential frustration of not finding any viable products in-store.
The best part: anyone can do it! You don't need a special business license to buy products to resell as you do with wholesale. You simply place an order as you would with any other online purchase.
And yes, arbitrage is legal to practice. According to the first-sale doctrine, once you purchase a product, you have the right to resell that exact same product.
How does online arbitrage work?
The process of online arbitrage is simple. Here are the steps you should take:
Search for discounted or clearance products on an online retail store such as Target.com or Walmart.com

Look up the same products on Amazon

Purchase the products that sell for a higher price on Amazon (we'll go over how to calculate profit later)

Wait for the products to arrive at your home
The pros and cons of online arbitrage
Online arbitrage is a unique and resourceful way to source products to resell on Amazon, but that doesn't mean there aren't any downsides to it. Let's go over the pros and cons of online arbitrage.
Pros
Here are five benefits of online arbitrage:
Easily source products from home.

The most significant advantage of online arbitrage is that you can source profitable products from the comfort of your own home — or anywhere. No more driving to and from multiple retail stores, standing in lines, and wasting energy.

It's a low-cost way to sell on Amazon.

If you are a beginner, online arbitrage is one of the best ways to get started as a seller. Unlike private label, for which you need to invest thousands of dollars upfront, you can start with as much or as little as you want with online arbitrage.



You get free packaging.

Since the store delivers products to your home or location, items arrive safely packaged with bubble wrap, packing paper, and other materials that you can reuse. You can even ship your inventory to FBA with the box you receive your order in!

Source from thousands of sites.

With online arbitrage, the possibilities are endless. There are thousands of online retail stores where you can find profitable inventory to resell on Amazon. You won't be limited to the brick-and-mortar stores in your area as with retail arbitrage.

You can buy in larger quantities.

If you find a great deal online, you can typically purchase much more inventory from a retail site versus in-store. Stores only have so much stock available, and some may even limit the amount you can purchase (depending on the product).
Cons
Here are a few of the drawbacks of online arbitrage:
There's more competition.

Since anyone can shop on the same websites from anywhere, there's room for more competition when sourcing inventory online. You're up against more resellers shopping for products online than resellers shopping at physical stores in your area.

It can be tedious and time-consuming.

Trying to find good deals may take up time. Online arbitrage consists of a lot of back and forth between a retail site and Amazon when you're comparing prices. And with so many websites to choose from, you have thousands of potential products to analyze.

It's harder to calculate profit.

For retail arbitrage, there are

Amazon seller scanner

apps available that automatically show you your potential profit with a product. Yes, there are tools to help sellers with online arbitrage, but they're not as accessible or easy to use, plus you have to purchase most of them.
How to get started with online arbitrage
You don't need much — just an internet connection, an Amazon Seller account, and a couple of free tools to get started. You can purchase online arbitrage tools to help you source products more efficiently, but if you are on a limited budget, they're not necessary.
An essential factor to succeed in online arbitrage is to purchase products that will profit on Amazon. Many new sellers make the mistake of buying items without analyzing the numbers and calculating their potential profit.
Three free tools to help you get started
This free tool from Amazon will give you an accurate profit calculation based on your cost of goods, Amazon fees, and more.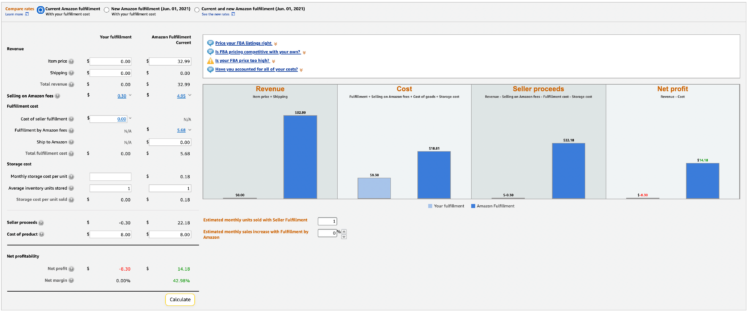 Also free, the Estimator tool will give you an estimate of average monthly sales for specific Amazon categories. You'll get a good idea of how many units of a product you could potentially sell each month.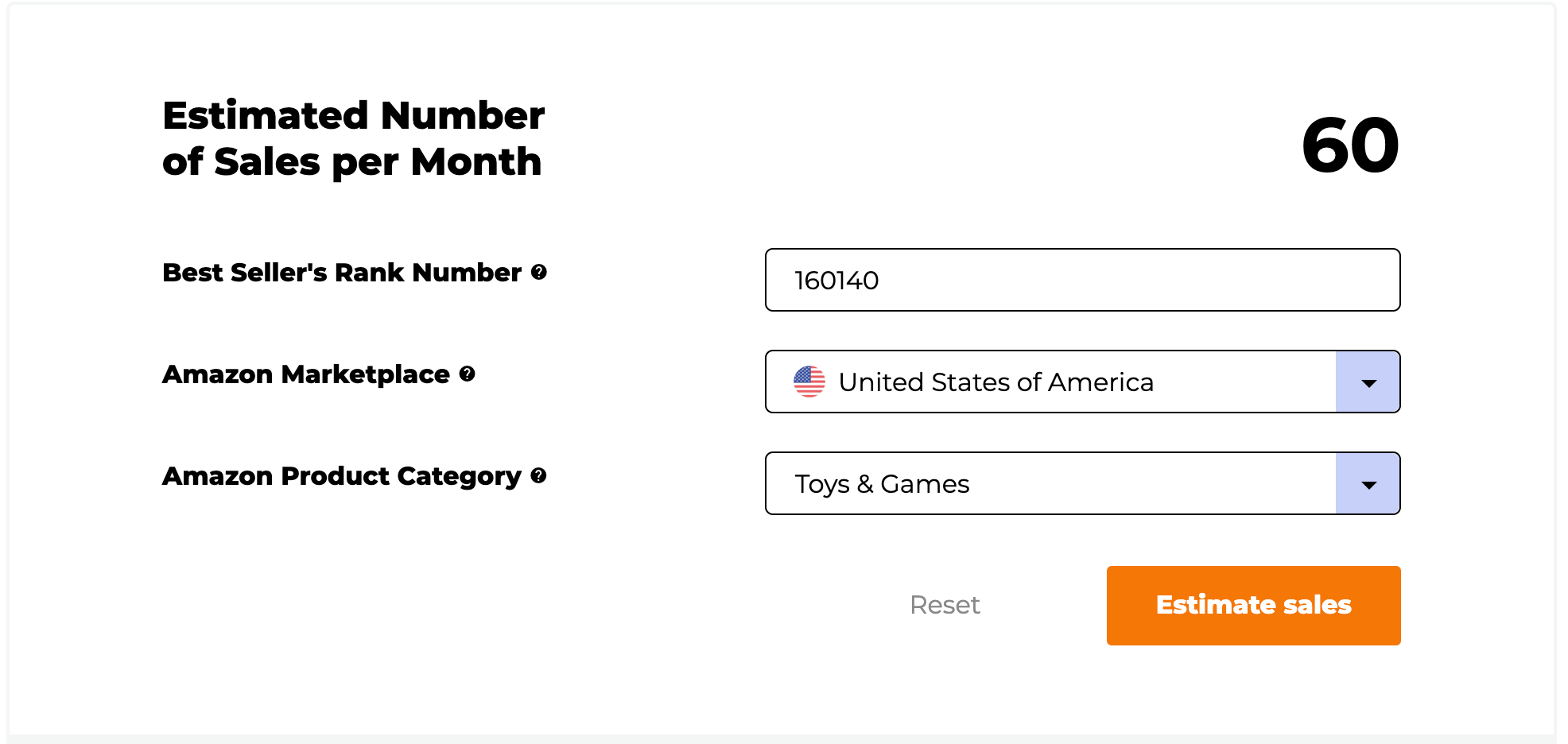 This website is like a cheat sheet for online arbitrage sellers. Brickseek will find online (and even in-store) deals. Many times, it will also compare prices with competing websites such as Amazon.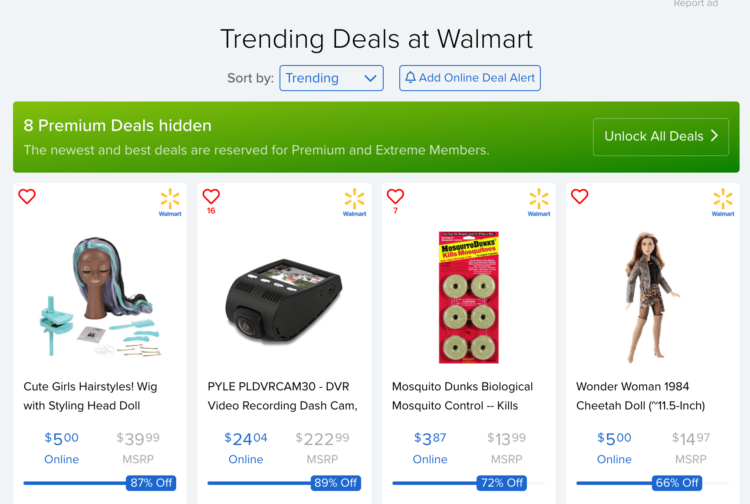 Another powerful tool to help you find products is Jungle Scout Extension. While looking at the sales rank using the free Estimator is a plus, it doesn't tell you the whole story — it only shows you the estimated sales for that current sales rank.
With the Extension, you'll see a historical data chart that shows sales and price history over time, so you can purchase inventory with complete confidence that it will consistently sell at a certain number of times per month, and at the price point you want.
The Extension also shows you the estimated sales, net price, Amazon fees, and more.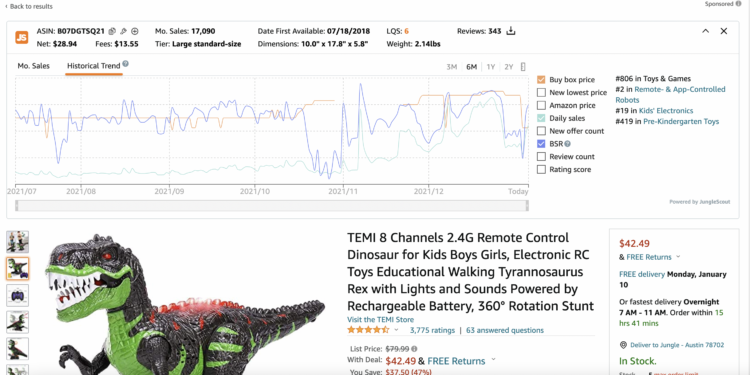 According to the chart above, this particular product sells at a pretty consistent price year-round. This information is compelling because you want to be sure to sell a product at a profitable price. If the price is not constant over time, you may not want to sell this product.
Types of products to resell on Amazon
Below are the 10 most popular Amazon product categories in 2023. These categories are good places to start, but you don't have to limit yourself to them.
Home & Kitchen: 35% of sellers sell here

Beauty & Personal Care: 26%

Clothing, Shoes, & Jewelry: 20%

Toys & Games: 18%

Health, Household, & Baby Care: 17%
Baby: 16%
Electronics: 16%
Sports & Outdoor: 16%
Pet Supplies: 13%
Office Supplies: 13%
READ MORE | The Top Amazon Product Categories in 2023 | How to Sell Books on Amazon
How to analyze products to resell on Amazon
I'll use a real-life example to show you how to analyze products to resell on Amazon. To do this, I will use the free tools mentioned above.
Using BrickSeek, I came across a deal on a child's toy that looks promising. The MSRP is $39.99 and is on sale on Walmart.com for just $5.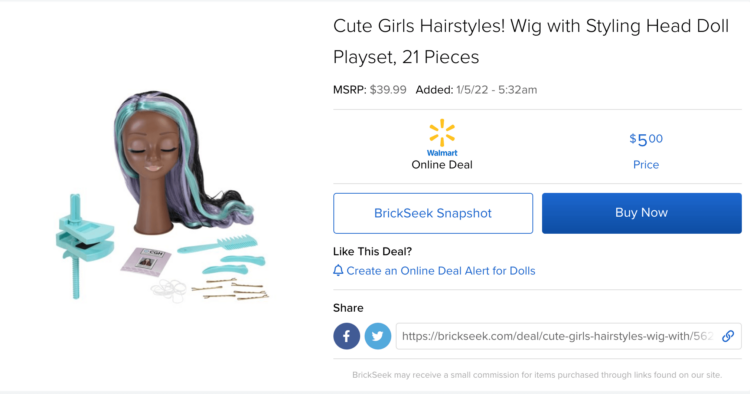 Now let's search for this same product on Amazon.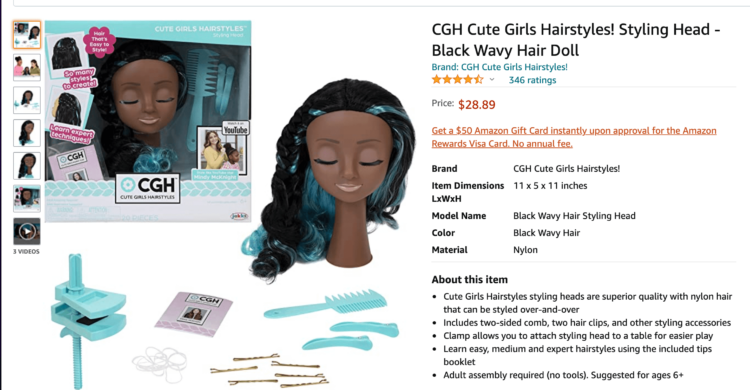 The same product is on Amazon for $28.89! Even without calculating the fees, I know this will be profitable, but let's check anyway:
First, enter the ASIN of the product into the FBA Revenue Calculator. Find the ASIN under the Product Information section on the Amazon listing.
Next, enter the selling price and cost of the product.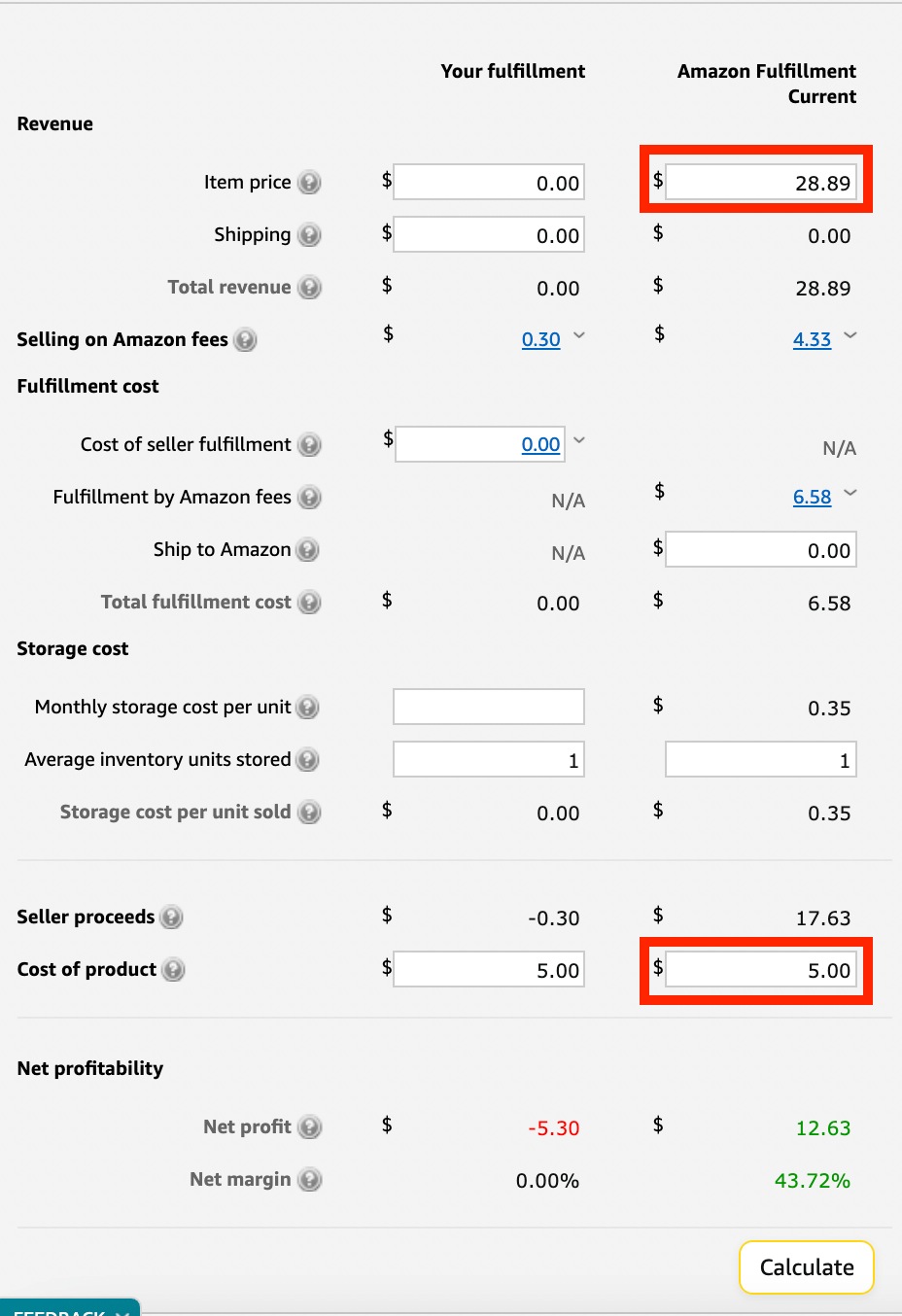 After Amazon's fees, your potential profit for the product is over $12! Now that we know this product sells at a profit, let's look at the estimated monthly sales.
Note: The estimated profit does not include taxes and shipping costs. Make sure to include that in your estimations.
The current Best Sellers Rank is over 160,000 in Toys and Games. It's not the best rank, but there's still the potential for sales.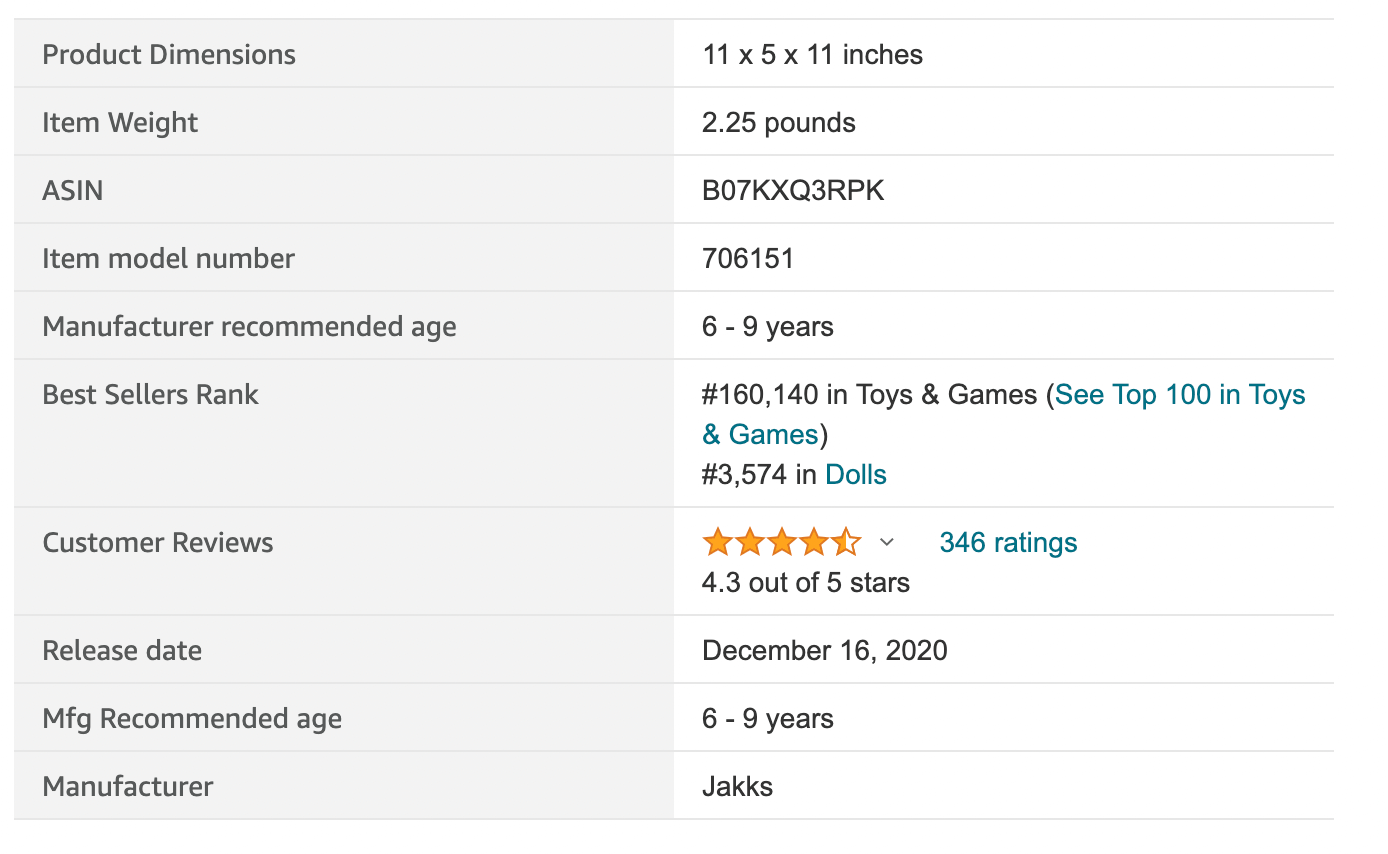 Using the Jungle Scout Sales Estimator, let's plug in that sales rank and choose the Toys and Games category.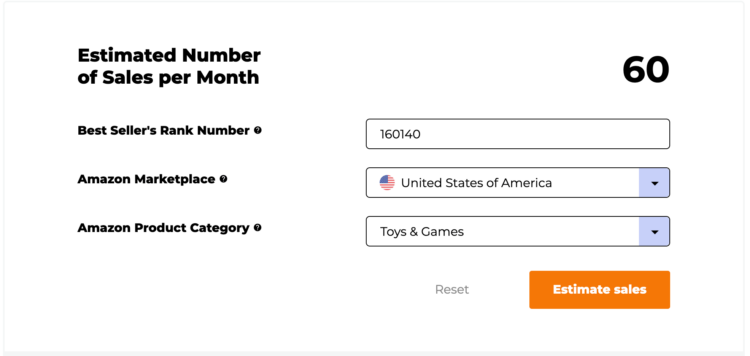 According to the sales estimator, this product still sells an estimated 60 times per month! I would consider this product a buy.
Another thing to consider is the number of sellers on the listing. When you're an arbitrage seller, you will likely be competing against a few other sellers on the same product detail page.
For example, this product currently has two sellers. I would take the estimated sales number and divide it by three (the two sellers + you.) This number will give you a realistic estimate of how many units you could sell each month, assuming all three sellers share the Buy Box.
Where to source online arbitrage products to resell on Amazon
Pretty much anywhere you can purchase products online! Here are a few websites you can start your product search on:
Walmart

Target

CVS

Walgreens

Rite Aid

The Home Depot

Best Buy

Big Lots

Dick's Sporting Goods

Vitacost

Disney Store

Sierra

Christmas Tree Shops

Academy Sports + Outdoors

Ulta

DSW
Think of smaller websites that you could shop on as well. The more niche and less well-known, the better the deals you could potentially find.
Start making money from home with online arbitrage
Whether you are a complete beginner or have been selling on Amazon for years, online arbitrage is a fantastic way to make some money online. Now, don't just limit yourself to sourcing products online. You can still find great resale opportunities in-store.
Do you have any questions about online and retail arbitrage? Let us know in the comments!