Most of the advice you find online about making money during a recession includes information about buying discounted stocks, boosting your savings, or maxing out your retirement accounts.
While that's all great advice, we're going to recommend something a little different here at Jungle Scout.
We recommend selling products on Amazon to earn some extra money during the economic downturn. Why? Well, there are a few reasons. We'll go over all of them and show you how you can sell on Amazon and other ecommerce platforms to earn some extra income.
Why sell on Amazon during a recession?
Ecommerce is still booming, and consumers continue to flock to Amazon to purchase all types of products. In 2021, Amazon's revenue was $470 billion, and third-party sellers account for nearly 56% of that revenue!
This tells us that there is still plenty of room for new sellers to enter the marketplace. On top of that, 66% of consumers start their online product searches on Amazon.
Even during times of inflation, consumers are still purchasing goods online. While most consumers anticipate their spending will stay the same in 2022, 24% plan to increase their online spending this year.
You can get started with little to no money
One of the best reasons to sell on Amazon now is because you don't need much money to start. If you're worried about investing too much into a new product, you can resell used items, such as books, for a hefty profit.
32% of sellers invested less than $1,000 into their Amazon business

16% started with less than $500

82% of sellers "bootstrapped" their Amazon business and used personal savings to start
Amazon sellers are making money
Amazon sellers achieve more significant profit margins than most other small businesses you can start. Don't believe me? Check out these stats from our 2022 State of the Amazon Seller Report:
Two-thirds of sellers (66%) earn profit margins higher than 10%

32% of sellers earn profits above 20%

14% have lifetime profits above $100,000
Compare those profit margins to a high-yield savings account or the average earnings of the S&P 500, and selling on Amazon has the potential to earn you much more in the short and long term.
Sellers are earning profits fast
If you invest in the stock market or real estate, you may not see a return on your investment for the first couple of years — especially during a recession. When selling on Amazon, sellers are seeing profits surprisingly fast.
64% of Amazon sellers are profitable within the first year of selling

21% are profitable within the first three months
Ecommerce and Amazon sellers have more control over the income they produce within their business versus investing money into stocks, investment accounts, or mutual funds.
You don't need to launch a new product
What's awesome about selling on Amazon is that you don't need to launch a brand new product or invent a new product to earn money. You can literally resell other brands' products for a profit — just like any other retailer.
Through retail arbitrage, online arbitrage, used products, or book selling, there are tons of ways to earn money on Amazon.
How to sell on Amazon with little-to-no money
As mentioned above, you don't need much to start with to sell on Amazon. In fact, you can start selling for free!
How to sell on Amazon for free
When signing up for an Amazon seller account, you can choose between an individual and a professional plan. The individual plan is free and the professional plan is $39.99. While you get more with the professional plan, the individual plan is fine if you want to just test the waters.
Sell used books lying around your house
Selling used books is one of the best ways to sell on Amazon because you can find lots of sought-after books for free (or very cheap) that resell for $10, $20, or $50+! Look around your house, families' homes, or thrift stores and start scanning books using the Amazon seller app.
Did you know that you can sell used items on Amazon that aren't books? Yup! Used items still sell very well on Amazon for customers that are looking for a better deal. Other marketplaces that are also great for used items are eBay and Facebook Marketplace.
How to sell on Amazon with little money
If you have some money to invest but don't feel comfortable launching a private label product, you can try business models such as retail arbitrage or wholesale.
Retail arbitrage works by purchasing items from a retail store, such as Walmart or Target, and reselling them on Amazon. The trick is finding products with a big enough price difference to earn a healthy profit.
The best part about reselling is you don't even need to leave your house. With online arbitrage, you can order products from thousands of stores, ship the inventory to your house, and then list them on Amazon.
Another way to start reselling items is through wholesale. That's when you purchase products in bulk at a wholesale prices from a brand, wholesaler, or distributor. By buying in bulk, you are able to order at a big discount in order to resell for a profit on Amazon.
The wholesale business model is great because you will be ordering from legitimate sources, which is preferable over reselling from retail stores.
How to launch a product on Amazon
If you have more money to invest, you can launch a private label product on Amazon. Launching a private label product has lots of advantages such as owning the brand, higher profit margins, creative control, and no competing for the Buy Box.
Want to learn more about how to sell on Amazon and launch your own branded products? Check out our How to Sell on Amazon FBA for Beginners in 2022 video.
Amazon seller success stories
Want proof that selling on Amazon works? Check out our many seller success stories where sellers from different backgrounds and experiences show how they earn money from selling products on Amazon.
Amazon Seller Success Stories: Ben Wood & Logan Rogers of Angora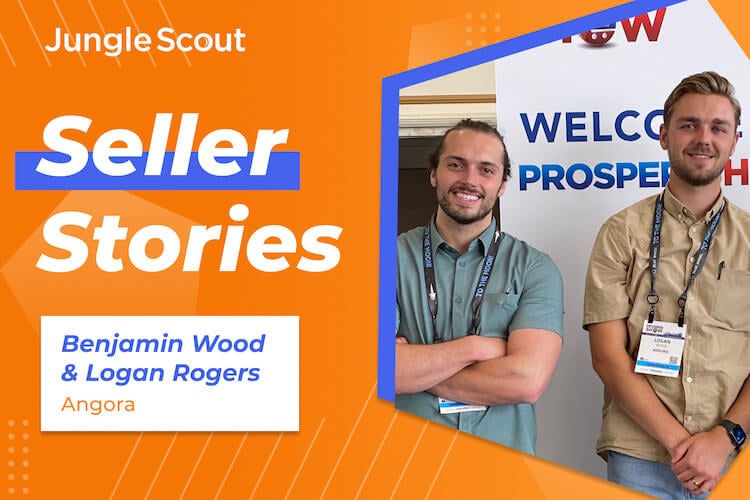 Amazon Seller Success Stories: Kim Meckwood of Click & Carry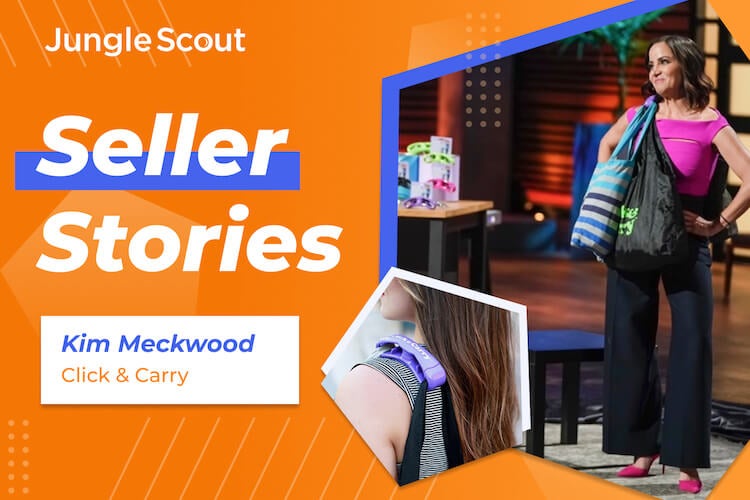 Amazon Seller Success Stories: Morgan of Cajunventures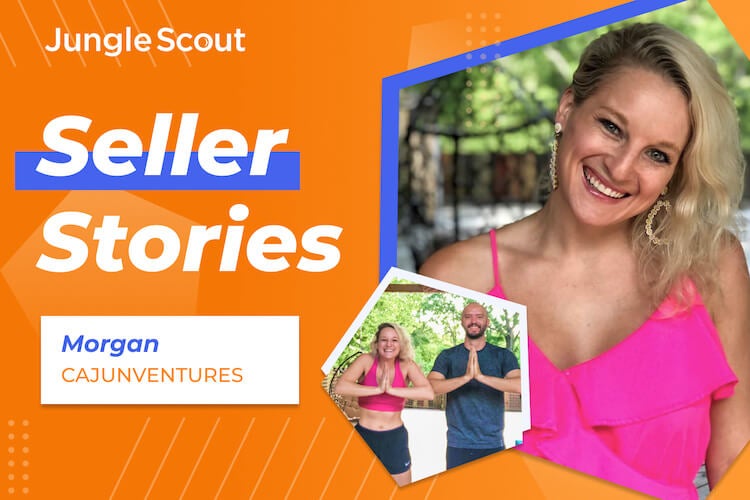 Amazon Seller Success Stories: Maricia Magaña & Brian Meert of LITTIL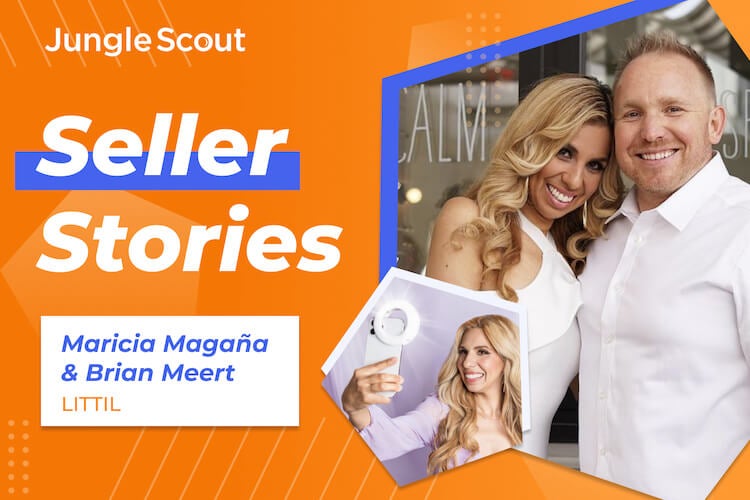 Are you ready to earn some extra money?
Earning money during a recession is not impossible. In fact, with Amazon and ecommerce, it's more possible than ever for nearly anyone to start earning some extra money.
Whether it's to save, pay bills, or invest into something bigger, selling on Amazon is one of the best ways to make money during a recession.
Want to learn more about how you can use Jungle Scout to launch, grow, and run your Amazon business? Click the "Learn More" button below!